Found another delicious and sort of healthy food for this week's Tasty Tuesday, haha...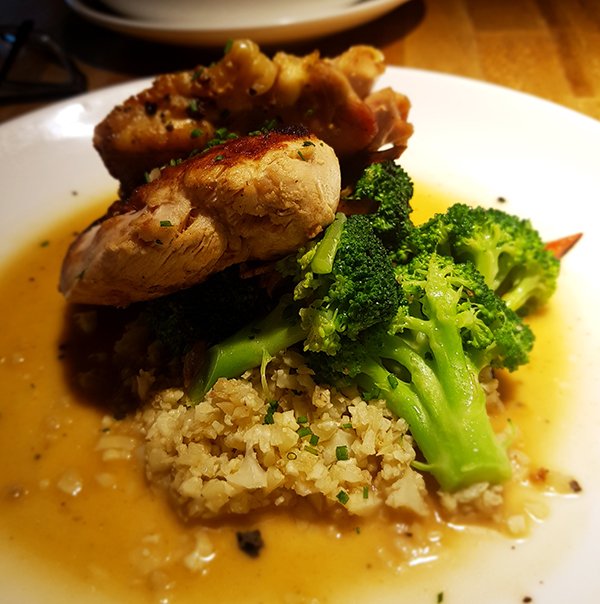 This Pan Roasted Chicken is from Ben's in Bangsar Shopping Centre. Made out of Chicken Breast and Boneless Leg, Steamed Broccoli, Cauliflower Rice and Chicken Juice.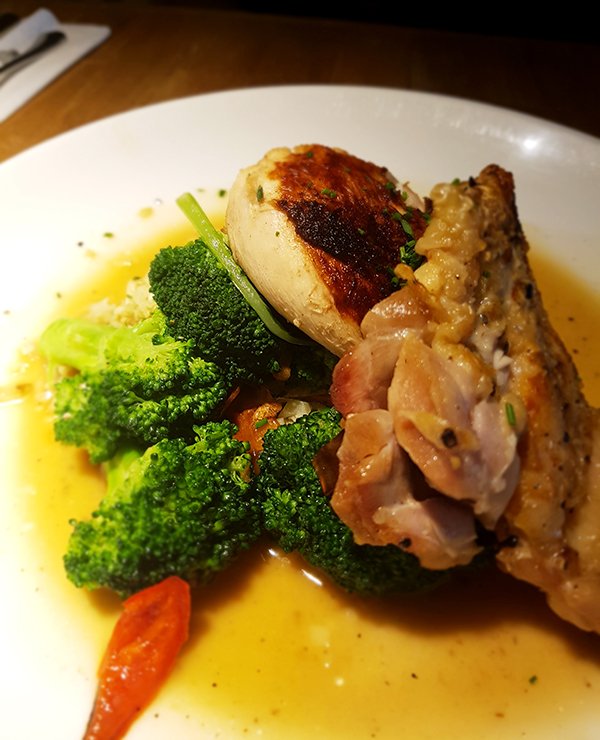 If you take out the chicken juice which might contain sugar, you will have a plate of healthy Keto friendly and Wildfit diet food. The chicken is roasted perfectly with a crispy outer layer, a juicy and tender meat inside.
Fresh Broccoli with generous size, Cauliflower Rice portion is just nice for one person. Basically this plate of combinations are just delightful!
I hope I manage to make you all start drooling again, haha... See you in my next post!

This is my entry for @qurator's Tasty Tuesday #96. Check out the details here for more of this amazing contest.

All photos were taken with my Samsung Galaxy S7 Edge.

Thank you for stopping by, this is a place where I can share the things I enjoy in life, art, gardening, nature, foods. This is why my divider above are filled with all the different kind of icons that I love doing. I hope you enjoy my post so far, leave me a comment if you like.
谢谢您的到访,这里是个我可以分享关于我所喜爱的生活,包括艺术,园艺,大自然,食物等等的地方。 这就是为什么我上面的页脚全都是我喜欢做的不同类型的图标。 我希望您喜欢我的帖子,如果您喜欢,不妨留下您的评语。
Proud Member of:

Proud curator and editor of #cn-malaysia