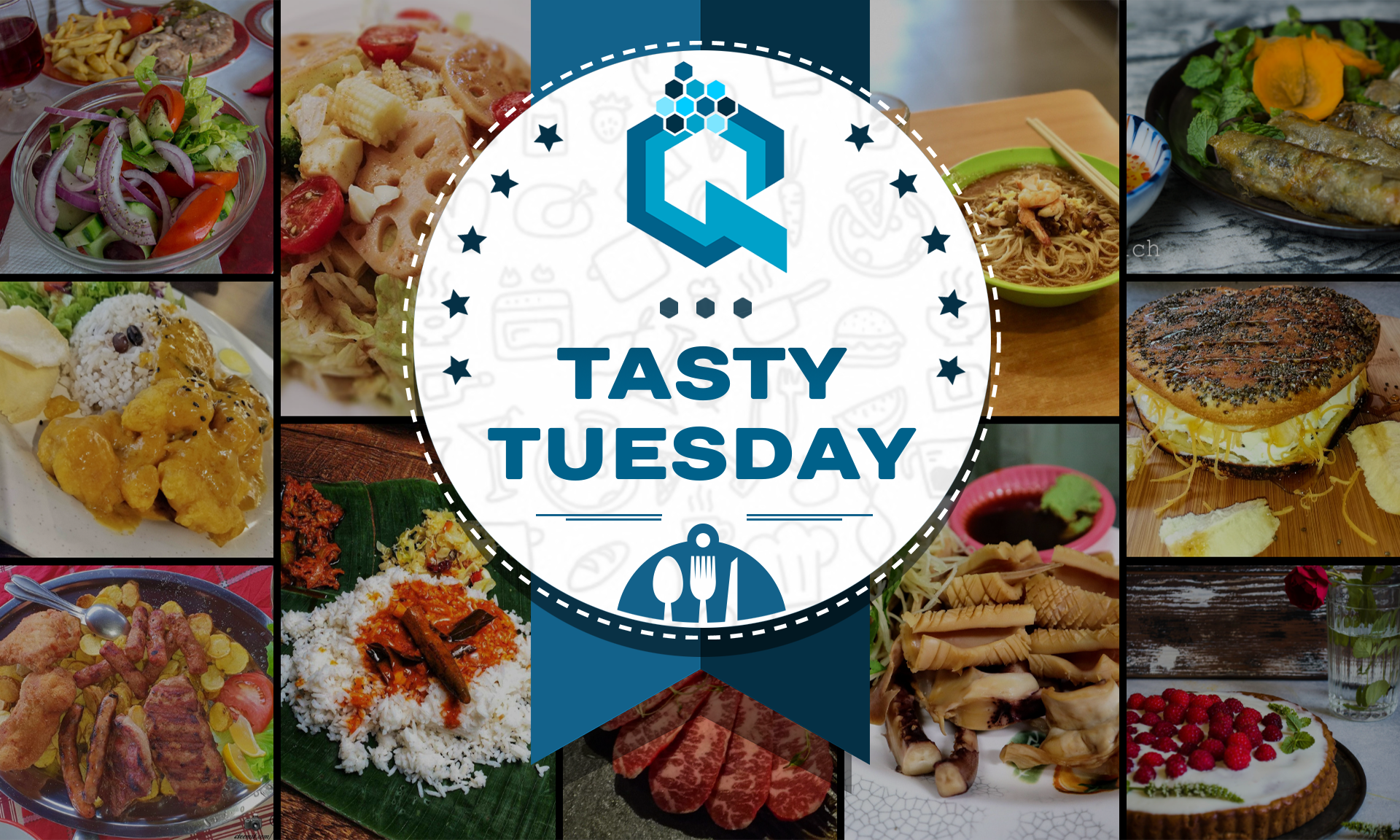 Cover graphics by - @ykdesign
Members previously featured and included in the Cover Collage
@alexanderfluke @alimamasstory @ana-maria @catwomanteresa @danielwong @foodphotoblog @lizelle @ngocbich @nickychu @waybeyondpadthai @sinochip
---
Welcome to the 47th Edition of Qurator's Tasty Tuesday!
Below you will find some awesome food images taken by some your fellow Qurites that captured some of their appetizing culinary moments! Come along and let's enjoy these delectable pictures and make sure to vote for your favorite!
Note: some of you have been curated twice since the start of the daily qurator and some have been curated only once. As the Daily Qurator is gaining fame with every passing day, many new steemians are asking/will ask to join us. So, expect to see posts from new users for now. When the opportunity arises, posts from older users will be curated once again.
When this post reaches payout the participant with the most upvotes on their comment will win a Tier 5 membership for 30 days! Awesome right!?Only upvote from Qurator members will count.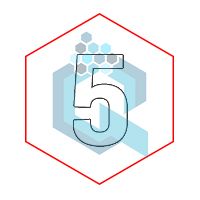 We made it easy for all participants by providing the links that they can just copy and paste into the comment section of this post to officially enter the competition!
PLEASE NOTE, ONLY THOSE FEATURED IN THIS POST MUST PASTE THE LINKS BELOW IN THE COMMENT SECTION. POSTING THE LINK IF IT IS NOT YOURS COULD RESULT IN A FLAG.
@offoodandart
https://cdn.steemitimages.com/DQmc1WEwVDFXJBSN69kwdbhCSq6mLrtKdQygq6uwN9LHRTx/519b722266303d537057d44fd9625cfba7038fe5.jpg
@cryptoyzzy
https://steemitimages.com/0x0/https://ipfs.busy.org/ipfs/QmZRgQp3rk13indod1zq8Mzk92tbPu1LmMgvbyVZBNsYGN
@oleg326756
https://cdn.steemitimages.com/DQmQXPbdGSfCKraugSBhtQihLY6WEYJcfGWGWvgHevzu7FF/-qYNZ5-JiQ5jrXJ8-psnl38I_Z6mOFfFnZTyJDa2dzyoiWfEoOzx0iLC0PmMWTdoKOhFg5IClCTv2Zf4M48LwYX7ifwRyuz5UOKJx4-QAzMQtbZRo4GeRGPH3Q2hySwbtrrTICLaV4OEs02hEYlXURr4RVo37eE6JqNqNs2KHTGduJHWxfkBpNwjJtje6JVyLKGYjczowaSsJGXoh3TeV.jpg
@progressivechef
https://steemitimages.com/0x0/https://ipfs.busy.org/ipfs/QmXfkK3ba2wf2GvfFWrNKBfWi7QNBfmbT4xZjNTyPsYDNf
@missdeli
https://steemitimages.com/0x0/https://i.imgur.com/pFpkWKK.jpg
Let the competition and upvotes begin! Best of luck to all the Qurites participating!
Note: Any upvotes from pay4vote bots will not be counted.
Spamming messages and asking for upvotes on your comment is frowned upon and could lead to being disqualified. Stick to friends and people you know!
---
Your Quality Curator ~( @goldendawne )~ Presents:
---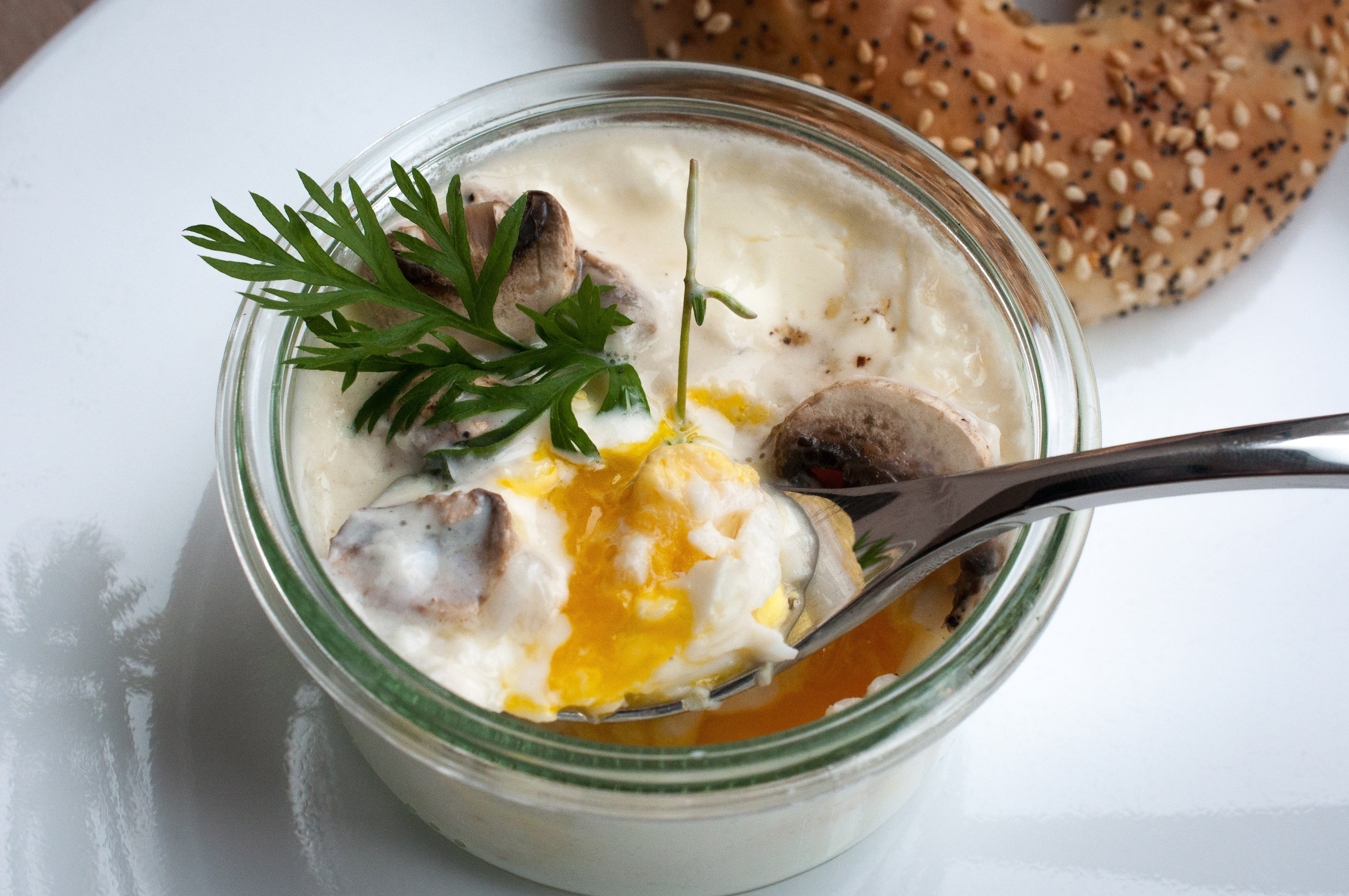 Shirred Eggs- A Quick Breakfast Treat
Let's do breakfast! How about a quick breakfast? Or maybe a quick AND delicious breakfast? Well, here we go - a great option for a healthy egg-based meal. Shirred eggs are a great way to start your day. Yes, they're so delicious as well as easy, quick and versatile. Plus, cleanup is minimal
Have you ever had shirred eggs? Have you ever heard of them before? I know I haven't
And look at how @offoodandart has prepared them for a quick, easy and delicious looking breakfast; or snack. Doesn't it looks scrumptious?
---
Honey Duck Aiguillettes
A simple recipe, made for guests this week. They still laugh because I take pictures, maybe one day they will do like me.
The accompaniment is a simple mashed potatoes (cooked in water, and crushed with a fork with a little thick cream, but keeping a firm texture is not mashed potatoes, and some mushrooms sliced thinly , pan-fried and a little cream)
Do you like duck? The savory and juicy meat usually made with some luscious seasonings bringing out the flavor? Then @cryptoyzzy has just the duck meal for you! Just look at that sauce!
---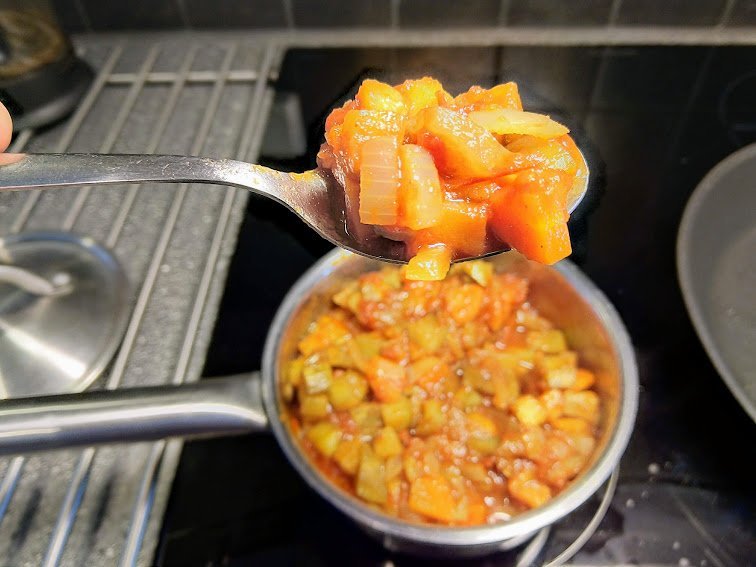 Cook with me: VEGAN STEW WITH AUBERGINE AND ROOT VEGETABLES
I was going to teach you how to cook an eggplant stew with root veggies according to my family's recipe. But then I realised that eggplant wouldn't be vegan. So we're going to cook an aubergine instead!
This dish is perfectly timed for the early autumn season (if you have one in your part of the world), when aubergines, pumpkins, cucumbers and root vegetables of all sorts are usually harvested
Oh YES! Can you imagine this comfort food waiting for you on a cool autumn or cold winter day! It not only warms you up but the aroma fills your head. The perfect stew loaded with all those root vegetables.
---
PMC Grill And Resto: The Crypto Accepting Bistro Is Opened Again! Steem & SBD As Well!
After some weeks of preparations...
The first restaurant to accept steem and sbd as method of payment is opened again.
So if you are planning for holidays in Mauritius, please do let me know!
Me and my family will be happy to welcome you in our small bistro and make you enjoy some yummy Mauritian food!
It's time! If you want a delicious meal and you're in the Mauritius area then make sure to stop over at @progressivechef's restaurant, the PMC Grill & Resto where you can pay for your dinner with steem and SBD!
---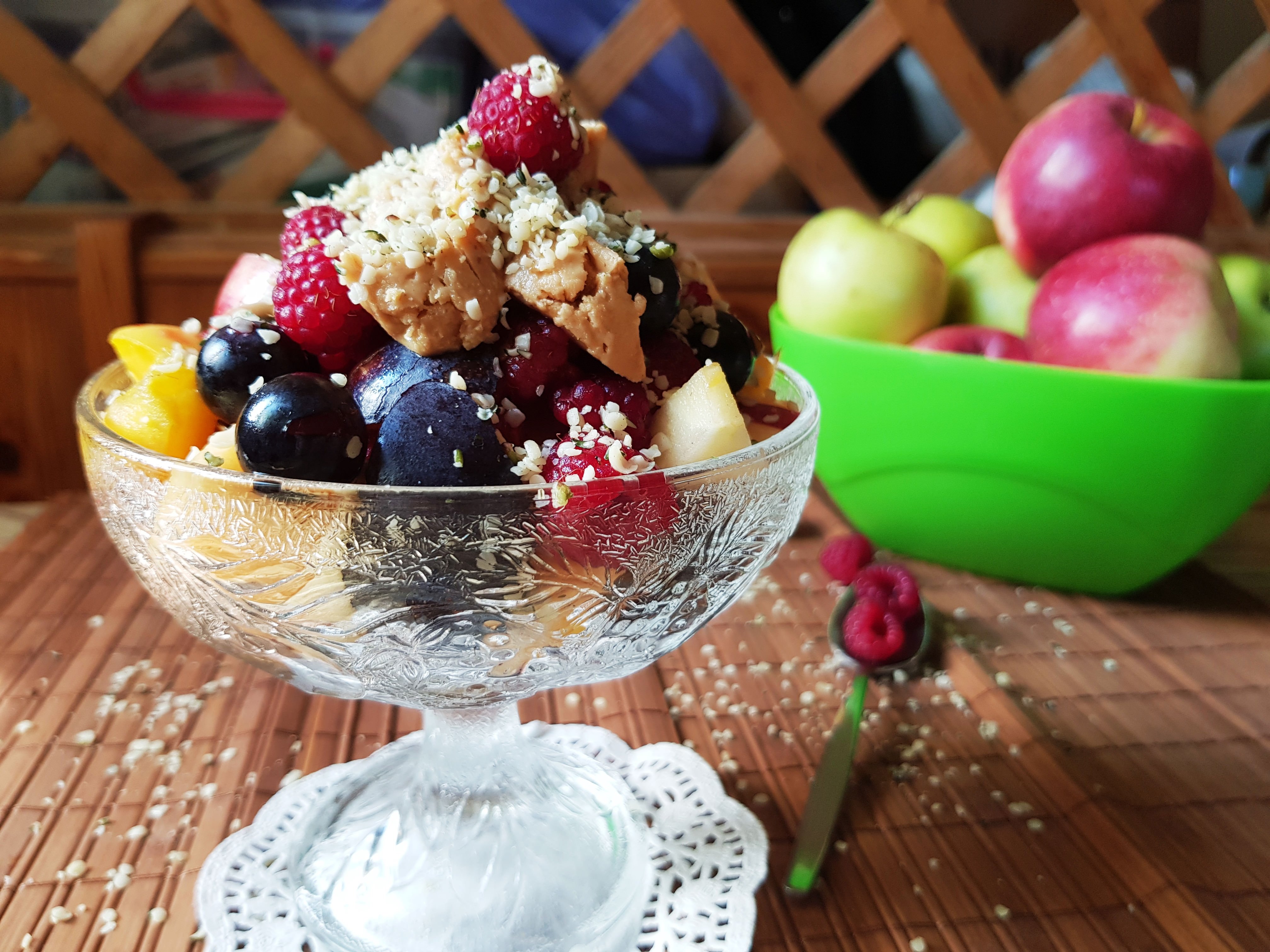 Delicious And Nutritious Fruit Salad Breakfast
Today I'm sharing with you this Fruit Salad I made a few weeks ago. I can't find plums and peaches anymore, but maybe you can. I mean....I can find them here too, but I wouldn't buy them because the season is over and what we find on the store's shelves are imported and definitely not healthy. So, I can't find the point of eating a fruit salad with no nutritional value
YUM! A fresh fruit salad with hemp seeds and some maple syrup drizzled on top? What's not to love here!
---
---
Nominations!
Get nominated for the next Qurator's Tasty Tuesday
DO
Want to take part in the next Tasty Tuesday? Sure you can! Simply comment in the comment section with #nominate.
We will then consider your account and look over your feed for any food related posts for the upcoming Tasty Tuesday.
DO NOT:
Post links and/or pictures of your most recent food posts. We will not choose them. Why? Well, we want the nominees to also benefit from being in the Tasty Tuesday Edition. If you give us a link now and we use it for the next issue of Tasty Tuesday your post has most likely reached payout. That means not extra upvotes... We will select the most recent posts from your feed.
So instead, just include#nominatein your comment of this post (don't forget to vote for your favorite food post first).
We will take it from there and consider your feed for the next Tasty Tuesday.
---
Did you vote for your favorite Photo Friday yet?
Qurator will be hosting a Photo Friday each week where 5 members will be selected to win a Tier 5 membership!
Head over to THIS POST to cast your vote and show some support! Who knows, maybe next week it's your turn to receive some votes and stand a chance to win! =)
---
The winner of Tasty Tuesday #46: @nickychu
Congratulations to @nickychu who won a Tier 5 membership for 30 days!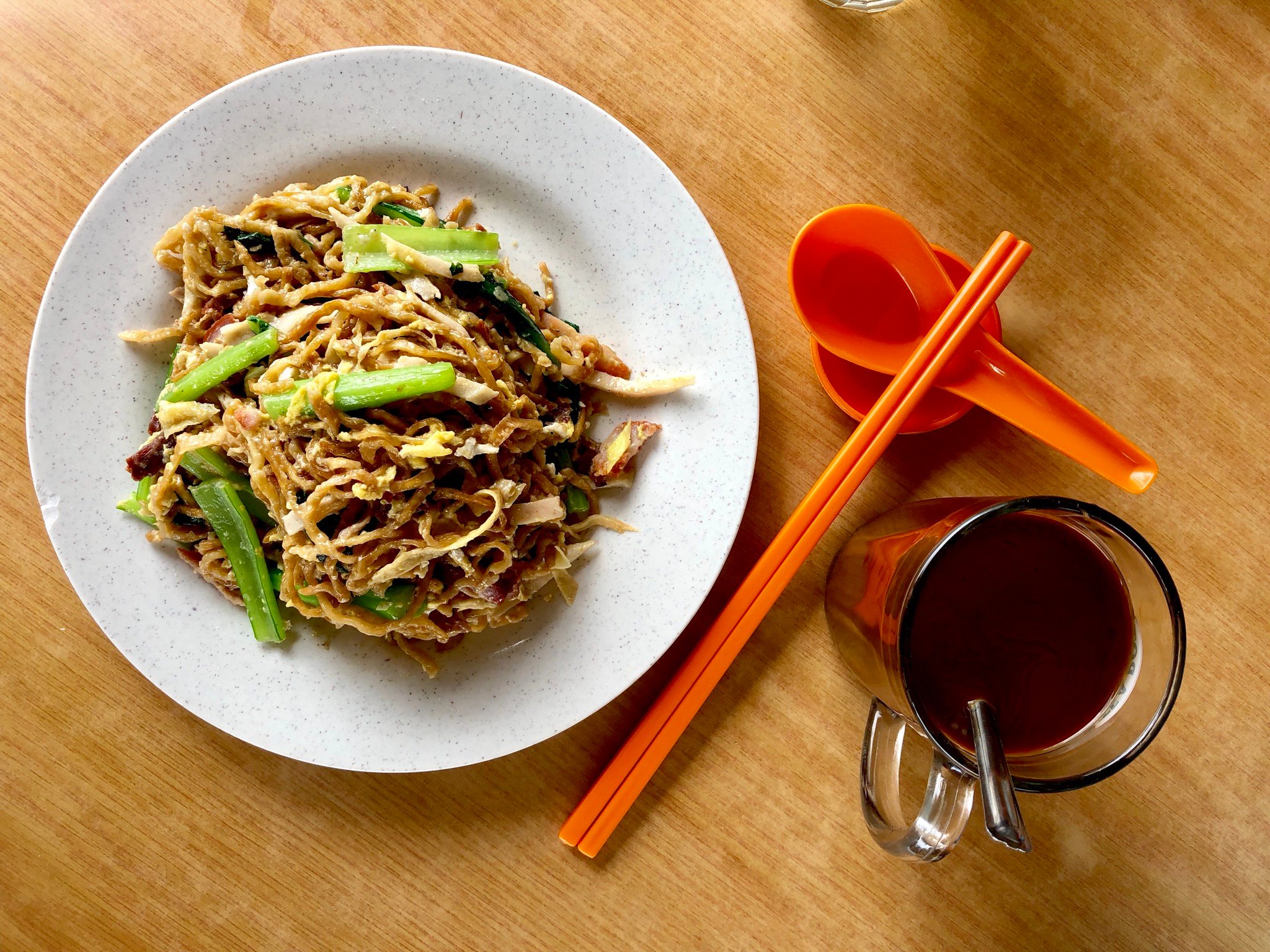 ---
Remember, if we get complaints about participants spamming links/comments and asking for upvotes you WILL be disqualified!
---
Your Quality Content Curator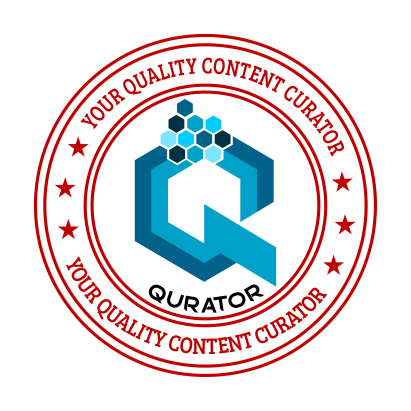 The Qurator project is brought to you by:
@scrooger | @boontjie | @goldendawne | @ewkaw | @ackhoo | @brumest | @stresskiller | @blacklux
For more information on the Qurator Project click HERE
---
Like what we do? Consider voting for us as a steemit witness.
---