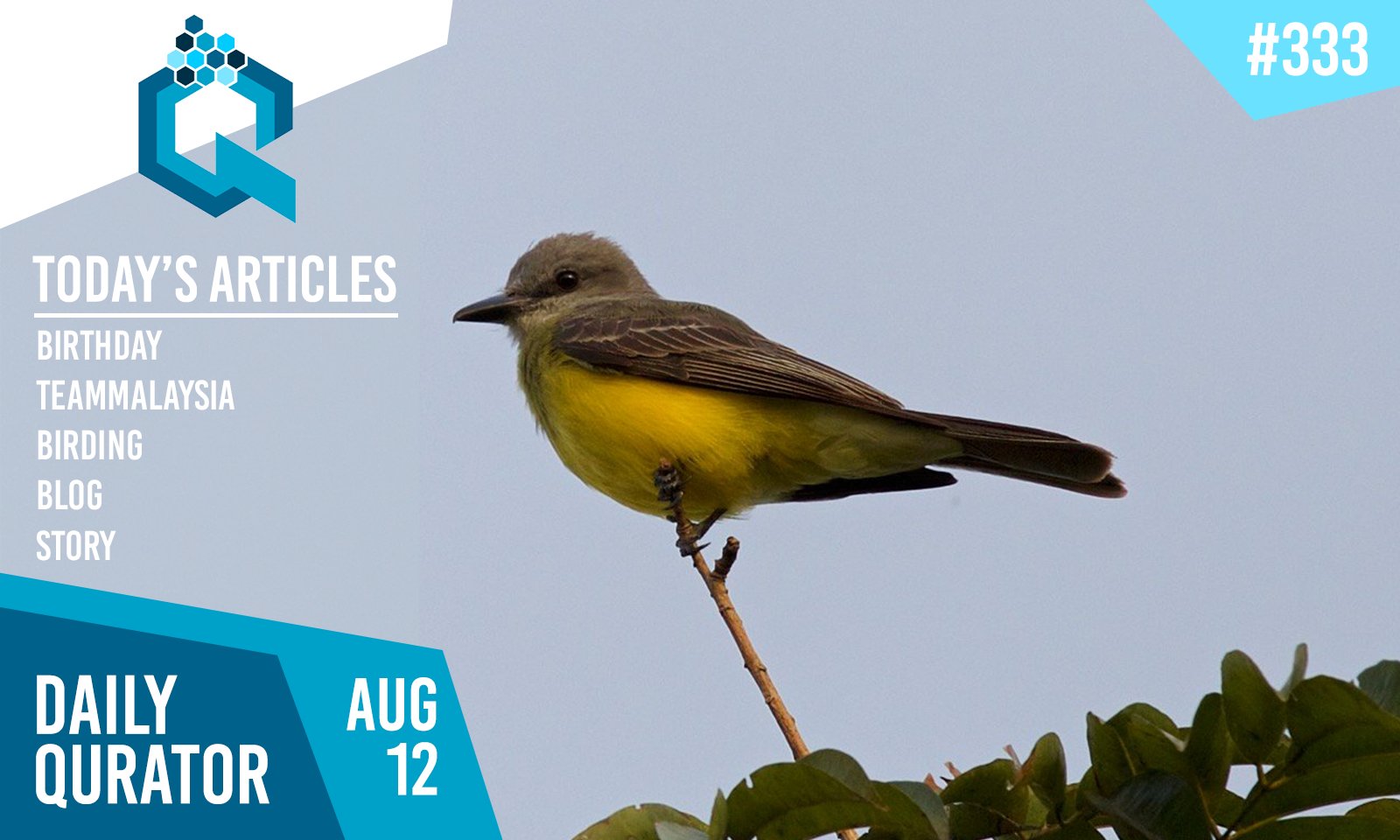 Cover graphics by - @aaronleang
Welcome to the 333rd Daily Edition of the Daily Qurator. Below you will find some awesome members of @qurator that worked hard to post some good quality content for all you awesome Steemians to enjoy!
The @qurator project was created to help give Steemians some extra exposure and awesome upvotes currently worth around $0.01 - $2.36!
Today's Features:
Your Quality Curator ~( @goldendawne )~ Presents:
---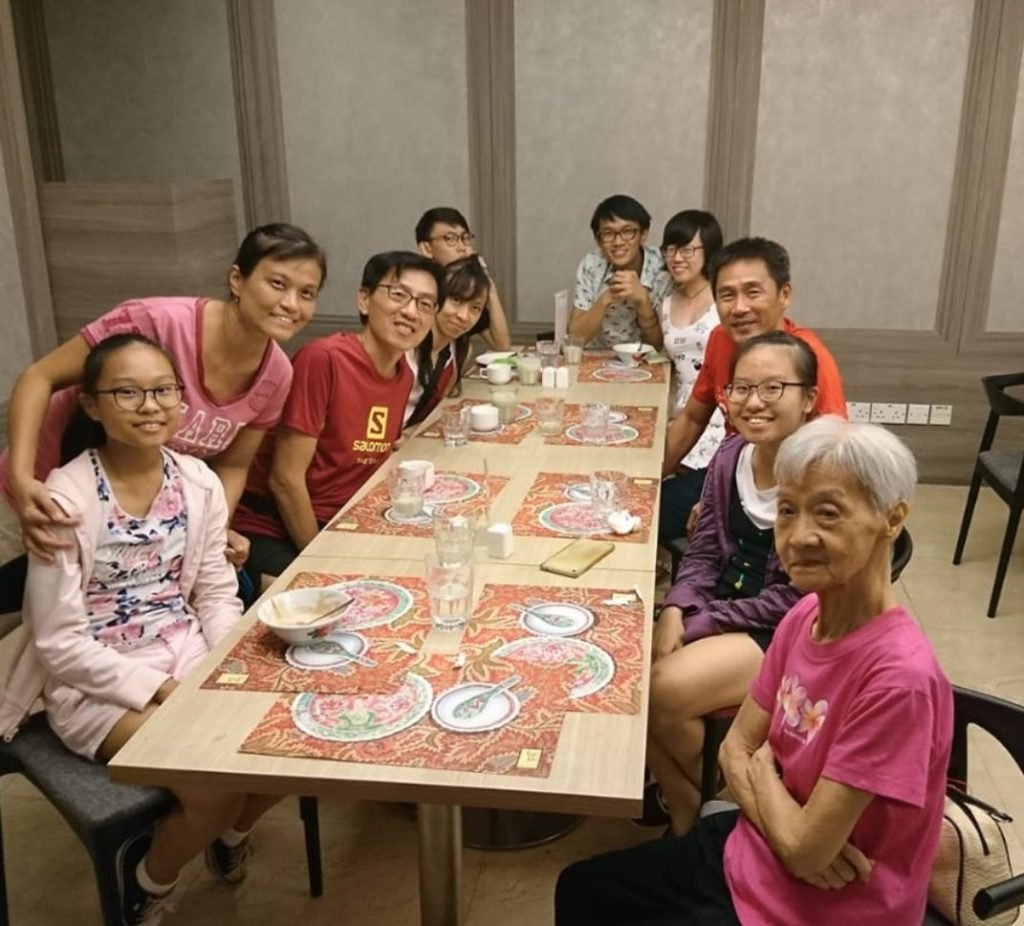 Feast At East National Day Buffet Dinner!
It's not the first time I've been here. In fact, I've probably been to this place for buffet the most frequently!
This is a restaurant called Feast@East, located at Grand Mercure Singapore Roxy and the theme yesterday was Local Flavours/Peranakan
Stop over and wish @seanytan, his aunt and Singapore a happy birthday! Having just celebrated ALL these milestones together at a buffet style dinner, see what delicacies were shared by all.
---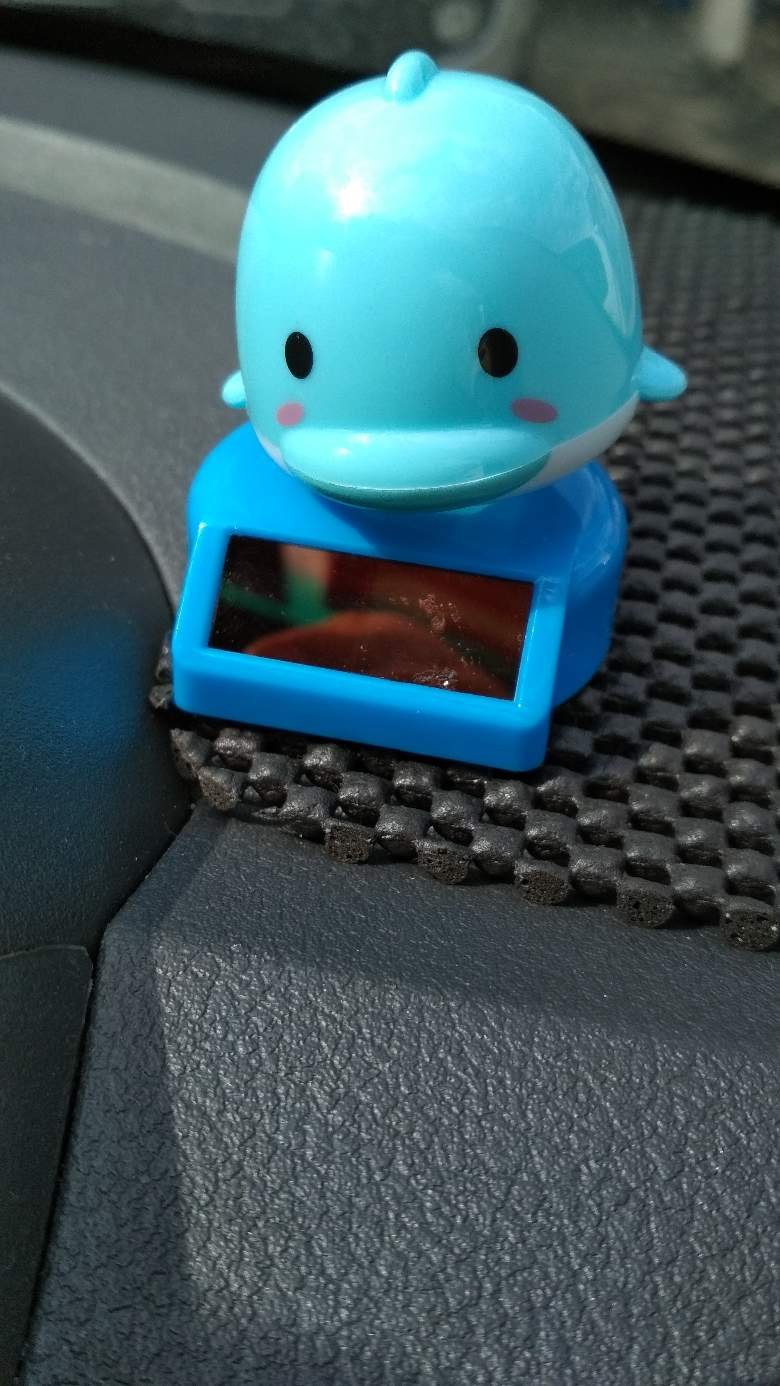 How To Not Be A Dolphin On Steemi
I was browsing through the mall, more like window shopping as I have not plan to buy anything just yet, and here I found this cute little dolphin sitting there with a price tag. I decided to buy it despite its an impulse spending
As I'm happily setting it up in my car, peeling off stickers and sticking here and there, the little dolphin came alive and started rocking. All of a sudden, it reminds me of my spending pattern in Steem world
See how this little impulse buy changes @davidke20's outook on steemit and how he evaluates steemit's movement into being a dolphin and how becoming one can be a challenge.
---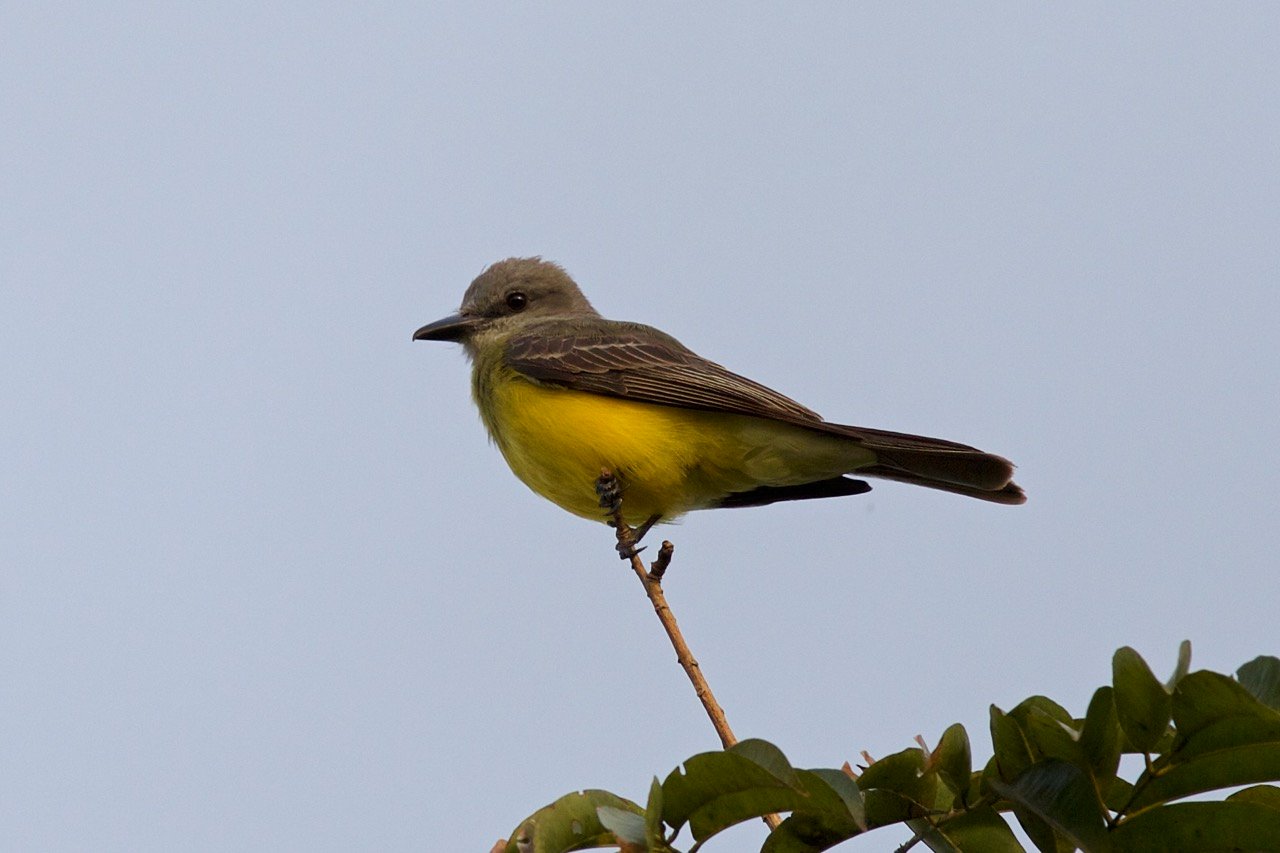 Trpoical Kingbird- Birds Of The Guyanas 12
The Tropical Kingbird is one of the most common and conspicuous birds of Suriname. It's a real flycatcher and it catches flying insects from a perch
The tropical king bird is widespread and can be found from the southwestern United States to Argentina
Did you know that where you live you may be able to see this tropical kingbird? According to @gardenbsquared, they are all over the southern part of the US and all the way down to Argentina. Have you ever seen one?
---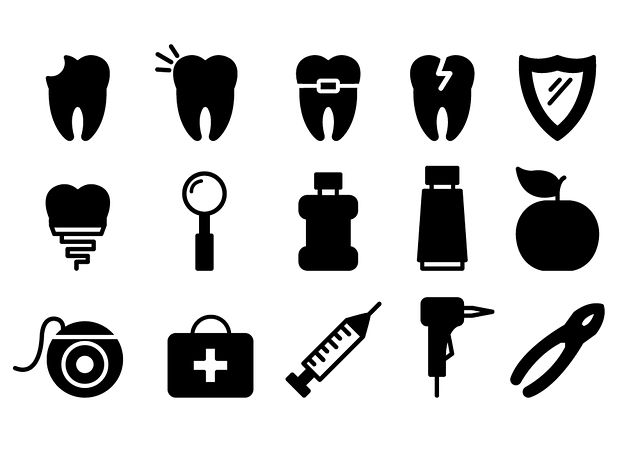 The Travelling Dentist Volume 1: First Day Of Dental School
Let The Hardest Year Of My Life Begin!
I know I've been away from the key board for a while, but I was off living my life and enjoying what little bit of freedom I had left before I found the most comfortable spot and the library and hibernated until Christmas break! I figured my blog would be the best way for me to come up for air and decompress during these challenging times so here I am
@waphilip is entering a new phase, and career, in his life. Let's all head over and give him well-wishes for a successful day at dental school.
---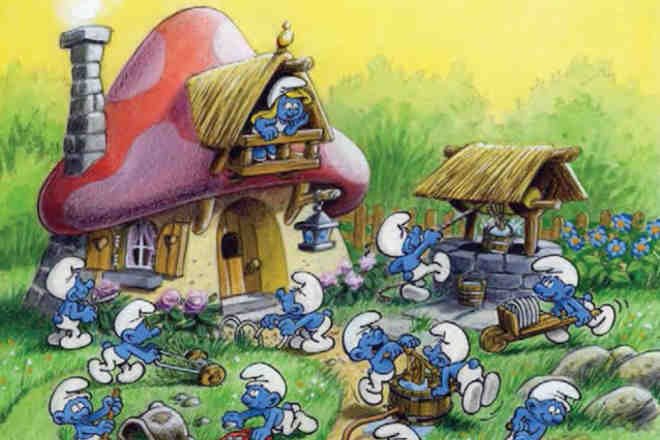 How Did Papa Smurf Learn Such Powerful Magic? Learn Here
It's Friday night...lets have a glass or two of red and contemplate deep stuff... and the real question on everyone's lips is, where did papa smurf get his magic from?
...but before we explore this important and complex question its best to consider the smurfs themselves as this may relate in part to why papa smurf has the power!
Let's take a look at this little blue mythical person who has so much chemistry and alchemy knowledge that it's leaving us speechless. And just how does Papa Smurf has so much power and know so much magic; will we ever know? Read @lordnigel's post to see what he has to say.
---
@qurator does not explicitly or implicitly endorse third parties opinions or statements in the Daily Qurator. Any statements made in these posts are the author's and curator's own opinion.
---
Important News:
---
Introducing Referral Bonuses!
Dear Qurites,
We know times are tough now and we all have to push a little bit harder. We came up with two programs that will help you earn some extra upvotes and visibility from Qurator, and will also help Qurator to reach more Steemians/your friends that need some extra help.


Write a post about Qurator.
Our long time members know how it all works. You have been with us through thick and thin.
Share your experience with your friends and followers. We would love to know how our members see Qurator and what they like (or don't) the most about the project.
Feel free to write in your own native language. We are open to all languages and have already translated our main Qurator post to several languages.
Well written posts will receive some extra upvote love from Qurator and a resteem. :) Feel free to drop your post link in our Daily Qurator comment section, so we don't miss it.


Invite a friend.
Do you know someone who is starting out? Or maybe someone who is posting great posts for a while but still need more exposure? Refer Qurator to your friend and after they get approved and become a member you will also receive a bonus 1SBD upvote on your most recent posts.
There are two ways to do it and this is how it works:
| | Option 1 - Referrals | Option2 - Sponsorship |
| --- | --- | --- |
| 1 | You refer a friend to Qurator | You sponsor a membership to your friend |
| 2 | Your friend sends registration fee to Qurator and mentions your name in the memo: referred by @your_steemit_username | You send registration fee to @qurator with your the person's name in memo: @your_friends_username |
| 3 | Our team reviews the account | Our team reviews the account |
| 4 | Your friend is approved - you receive a 1SBD upvote | Your friend is approved - you receive 1SBD upvote |
Keep in mind that all registration rules still apply and all account will be reviewed by our team. You can read about content requirements in THIS post.
Note: Both programs are open to everyone, not only Qurator members.
---
Competitions


We host weekly Photo and Food competitions. Click on the images below to view the posts and cast your votes to the nominated Qurites. You can also comment #nominatein either of the posts to stand a chance to be featured in the competitions.
Additionally for all members we have Toss up Thursday, a biweekly free for all post-promotional competition.
| Tasty Tuesday | Toss up Thursday | Photo Friday |
| --- | --- | --- |
| | | |
For Qurator members
For those who would like some extra upvotes from the Qurator project can send SBD and their link to
@qustodian
. This little bot is available to Qurator members only.
- Send any amount of SBD and your link to receive upvotes.

- Any extra SBD will be refunded.

- The bot will upvote your post to the value of 2.35 times the amount of SBD you send.
For Investors
For those who would like to invest some Steem Power,
@qustodian
pays out 90% of all the SBD sent to the account. Delegate minimum of 50 SP to invest and receive daily payouts in SBD.
Delegation links for @qustodian (NOT @QURATOR):
Please remember to leave at least 50SP in your account!
For any other amount feel free to contact us in Discord.
Upvote Tiers and values
Want bigger upvotes?
Check out Tiers and how to gain access to them.
TIER

REQUIREMENTS

PERKS

%

$

Basic 4 STEEM registration fee. Upvote for life from Qurator Project
Basic upvote for life from @qurator-tier-0.
1%
$0.01
Delegate 100SP,
or upvote @qurator 7 times a week with a minimum upvote of $0.03,
or pay 0.8 Steem per month subscription.
Tier 1 upvotes from @qurator-tier-1-2
1.5%
$0.03
Delegate 200SP,
or upvote @qurator 7 times a week with a minimum upvote of $0.05,
or pay the 1.6 Steem per month subscription.
Tier 2 upvotes from @qurator-tier-1-2
3%
$0.06
Delegate 300SP
Tier 3 upvotes
2%
$0.09
Delegate 400SP
Tier 4 upvotes
3%
$0.14
Delegate 500SP
Tier 5 upvotes
4.75%
$0.20
Delegate 1000SP
Copper weight - T5 x 2
9.5%
$0.41
Delegate 1500SP
Silver weight - T5 x 3
14.25%
$0.59
Delegate 2000SP
Gold weight - T5 x 4
19%
$0.79
Delegate 2500SP
Platinum weight - T5 x 5
23.75%
$1.00
Delegate 5000SP
Diamond weight - T5 x 12 + Rotational Resteems
57%
$2.36
Median Steem Price when Upvote values were calculated: $1.03(-2.83%)
Delegation links:
After you click the link you will have to check the value, click next and then enter your Steemit NAME and Private Active Key to delegate.
Please remember to leave at least 50SP in your account!
Qurator's Discord Channel


There is more perks and fun stuff on our server:
Feel free to ask Qurator Team questions
Meet other members
Promote your post in our Postpromotion room
Check your last upvote, current tier and @qustodian balance with Quro bot in Qurator-Assistant room
Keep an eye on on Steemit challenges in Steemit-challenges room
Join us! https://discord.gg/pJtWp57

Steemauto Curation Trail
The new curation trail is active and running! If you would like to support your fellow Qurites or just earn some extra curation feel free to join our curation trail that is active on Steemauto.
Steemauto guide and registration info
We suggest not following the trail with 100%, steemauto has 2 ways of following a trail, static or scaled. We suggest using SCALED instead of static since static votes can add up quickly and drain VP very fast. We suggest using scaled and then maybe around 25%.
Steemauto can show us who is currently on the trail and at what percentage. Looking forward to see more Qurites joining the trail in the near future! We also reward the team players and there might be a nice surprise for a lucky trailer. =P
Qurator banners
If you would like to show some more support and use Qurator banners then please head over to this post and copy the banner links from there. =)



»»-------------¤-------------««
Upvoting or Resteeming this post will help us grow and in turn enable us to give better upvotes to our members and quality content creators.
The Qurator project is brought to you by:
@scrooger | @boontjie | @goldendawne | @ewkaw | @ackhoo | @brumest | @stresskiller | @blacklux
Like what we do? Consider voting for us as a Steemit witness.
Active Witness rank: 83
---