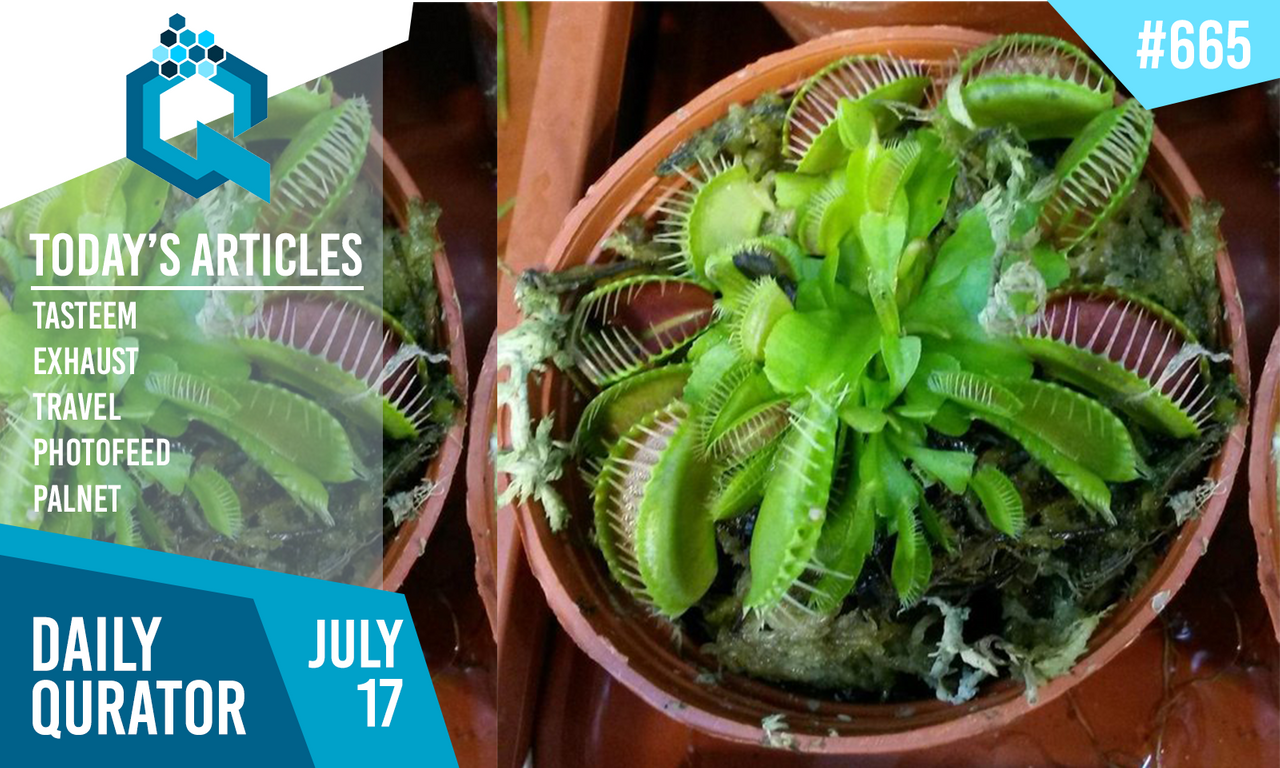 Cover graphics by - @aaronleang

Welcome to Qurator's Third Treasure Hunt!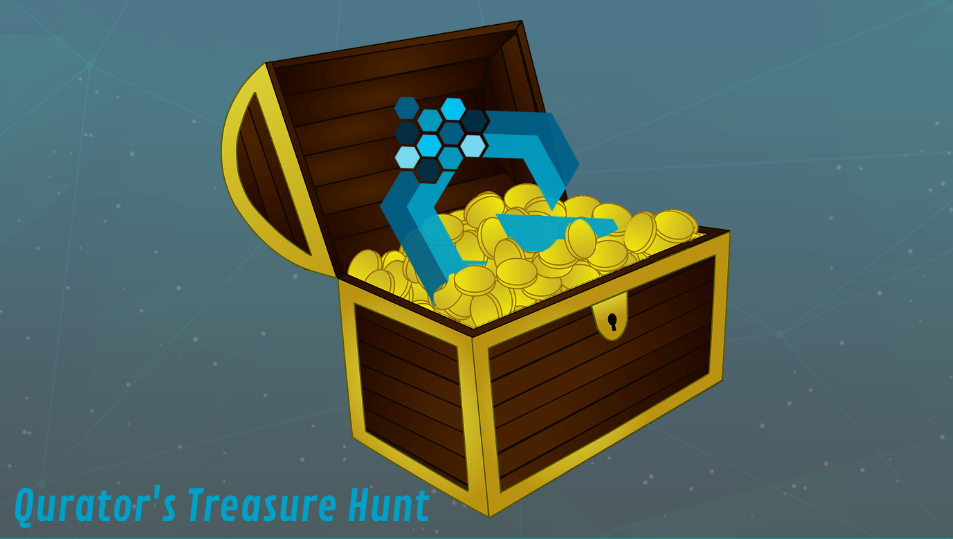 Source: Pixabay
The game is simple. We will give you a list of stuff you have to find and take a pic of in order to win some Q tokens.
The 3rd week of Qurator's Treasure Hunt is here! You have to make a post with all the treasures objects in this list. You need to post photos and you have to hold a piece of paper with your steemit name and "Qurator's Treasure Hunt Week 3" written on it for us to be sure you took the photo. It can be an object, an animal, a reaction or emotion. Only the best 3 posts will get 5 Q tokens each. You have to add the tags "qurator" and "qtreasurehunt" to the post. You will have until next Sunday to make the post and the winners will be announced on next Monday in Discord. There will be a special bonus of 5 Qtokens for the most creative post. So make sure to be creative and have fun with those photos!
The "treasures" you will hunt this week are:
S - Salt
T - Taxi
E - Eleven
E - Excitement
M - Mailbox
I - Ink
T - Ticket
Good luck everyone and have fun!
Winners of the 2nd treasure hunt: @nikv | @sczed | @sawcraz.art
Click on their name to view their entries

Welcome to the 665th Daily Edition of the Daily Qurator. Below you will find some awesome members of @qurator that worked hard to post some good quality content for all you awesome Steemians to enjoy!
Your Quality Curator ~( @goldendawne )~ Presents:
---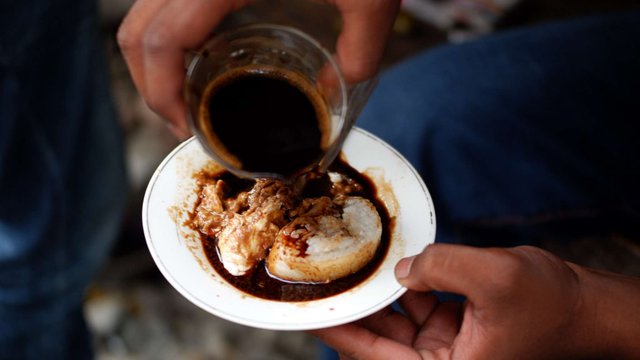 Leumang: A Well-Known Dessert From Lameu
Here I come with another traditional dessert of Aceh, Indonesia. It is called Leumang, this dessert was commonly sold during the occasional daysand it has been known as a favorite dessert in this cafe (warung). In this place, leumang is served as daily dessert for costumers. I used to go to this cafe "warung" and my first choice was Leumang while the drink I'd rather pick the egg tea
Doesn't this dessert just look so decadent! @abduhawab explains bamboo is filled with rice, coconut milk and so much more to create this tantalizing treat!
---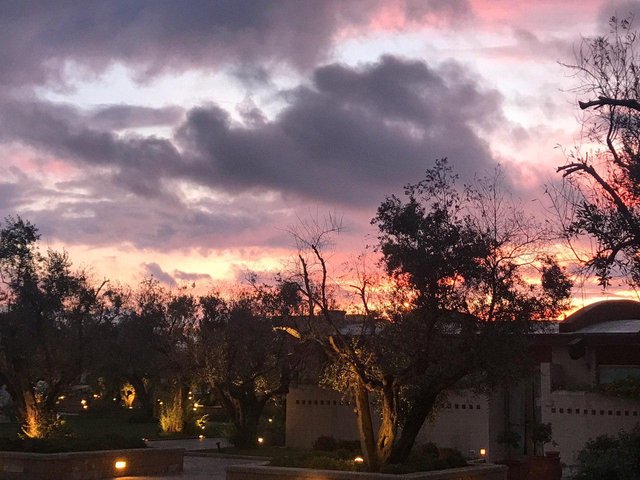 Running And Walking Barefoot In The Rain By The Sea
I just finished a 5.681km running that lasted about 0hh:53mm:37ss
Running and walking barefoot in the rain by the sea
What a wonderful experience
Now this sounds to be a great day for @amico! Imagine taking off your shoes and just running down the beach, wet sand between your toes as the Heavens above rain down upon you. So invigorating!
---
Flytrap
The Flytrap is a very unique plant, it literally traps flies and other small insects and digests them. The plant itself looks cute and lovely, lushly green and delicate. This is the first time that I see them in real life inside a small shop in Hong Kong
I had always just assumed the flytrap was a noon-existent thing! But it is so REAL! Have you ever seen one before? Check out @sunray's post to see those nasty looking teeth!
---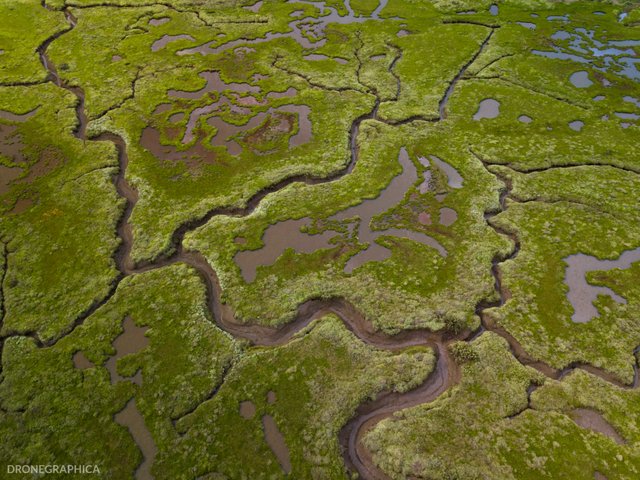 Drone Life- Salt Marshes From A Drone- Part 1
This is the Stiffkey salt marshes. In crazy Norfolk talk Stiffkey is actually pronounced 'Stoo-key'. Ahh the funny folk of Norfolk. If this isn't something you've heard of before, have a look here at the lovably weird Norfolk slang.
I've written about Stiffkey a number of times now. It is my favourite place to fly
See the three reasons why this is the favorite place for @dronegraphica to fly around.
---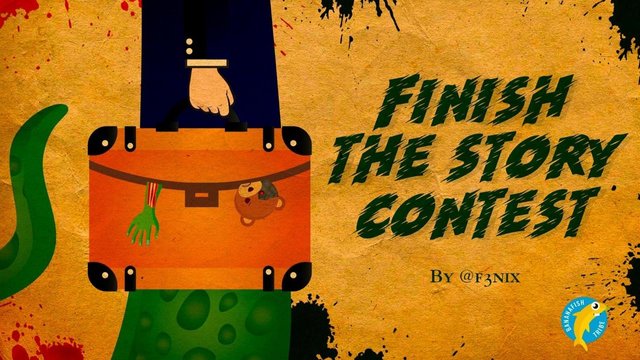 When The Tundra Calls
Gennadiy waited impatiently, hopping from leg to leg in the mud and throwing stones at the door of the makeshift bathroom.
Not far away, Drogol pointed to a litter of kittens wagging his tail, the snorting nose pressed between the mesh of the net surrounding one of the last houses before the forest. From his sharp eyes and outstretched ears, a curiosity shone halfway between the festive and the ferocious
Have you ever participated in the "Finish The Story Contest"? Well @tristancarax has and he's sharing the post here. Make sure to check it out!
---
@qurator does not explicitly or implicitly endorse third parties opinions or statements in the Daily Qurator. Any statements made in these posts are the author's and curator's own opinion.

Qurator News:
---
Free Registration and how to join details can be found here: Registration Details
---
Bigger better monthly subs!
We know not everyone can delegate or upvote for larger upvotes. Thus sending in steem allowed for a larger upvote for the month.
It used to be only two levels.
SUB1 = 0.8 Steem for an upvote from 750 SP
SUB2 = 1.6 Steem for an upvote from 1500 SP
We decided to add three more levels to this, with level 5 adding a little bonus in there!
SUB3 = 2.4 Steem for an upvote from 2250 SP
SUB4 = 3.2 Steem for an upvote from 3000 SP
SUB5 = 4 Steem for an upvote from 4000 SP (250SP Bonus!)
So how does that work?
Let's say you send 3.2 Steem with the memo sub JULY then you will get an upvote from @qurator similar to a 3000 SP account.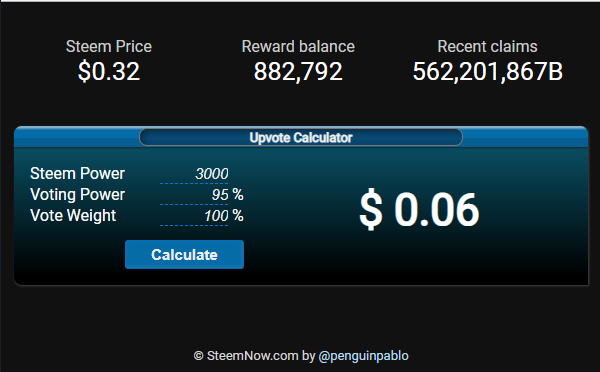 Competitions


We host weekly Photo and Food competitions. Click on the images below to view the posts.
Additionally for all members we have Toss up Thursday, a biweekly free for all post-promotional competition.
| Tasty Tuesday | Toss up Thursday | Photo Friday |
| --- | --- | --- |
| | | |
For Qurator members
For those who would like some extra upvotes from the Qurator project can send SBD and their link to
@qustodian
. This little bot is available to Qurator members only.
- Send any amount of SBD and your link to receive upvotes.

- Any extra SBD will be refunded.

- The bot will upvote your post to the value of 2.35 times the amount of SBD you send.
For Investors
For those who would like to invest some Steem Power,
@qustodian
pays out 90% of all the SBD sent to the account. Delegate minimum of 50 SP to invest and receive daily payouts in SBD.
Delegation links for @qustodian (NOT @QURATOR):
Please remember to leave at least 50SP in your account!
For any other amount feel free to contact us in Discord.
Delegation links for @qurator
After you click the link you will have to check the value, click next and then enter your Steemit NAME and Private Active Key to delegate.
Please remember to leave at least 50SP in your account and that new delegations overwrites the old one. Always use the total amount you want to delegate.
Qurator's Discord Channel


There is more perks and fun stuff on our server:
Feel free to ask Qurator Team questions
Meet other members
Promote your post in our Postpromotion room
Check your last upvote, current tier and @qustodian balance with Quro bot in Qurator-Assistant room
Keep an eye on on Steemit challenges in Steemit-challenges room
Join us! https://discord.gg/pJtWp57

Qurator banners
If you would like to show some more support and use Qurator banners then please head over to this post and copy the banner links from there. =)



»»-------------¤-------------««
Upvoting or Resteeming this post will help us grow and in turn enable us to give better upvotes to our members and quality content creators.
The Qurator project is brought to you by:
@scrooger | @boontjie | @goldendawne | @ewkaw | @ackhoo | @brumest | @stresskiller | @blacklux
Like what we do? Consider voting for us as a Steemit witness.
Active Witness rank: 75
---