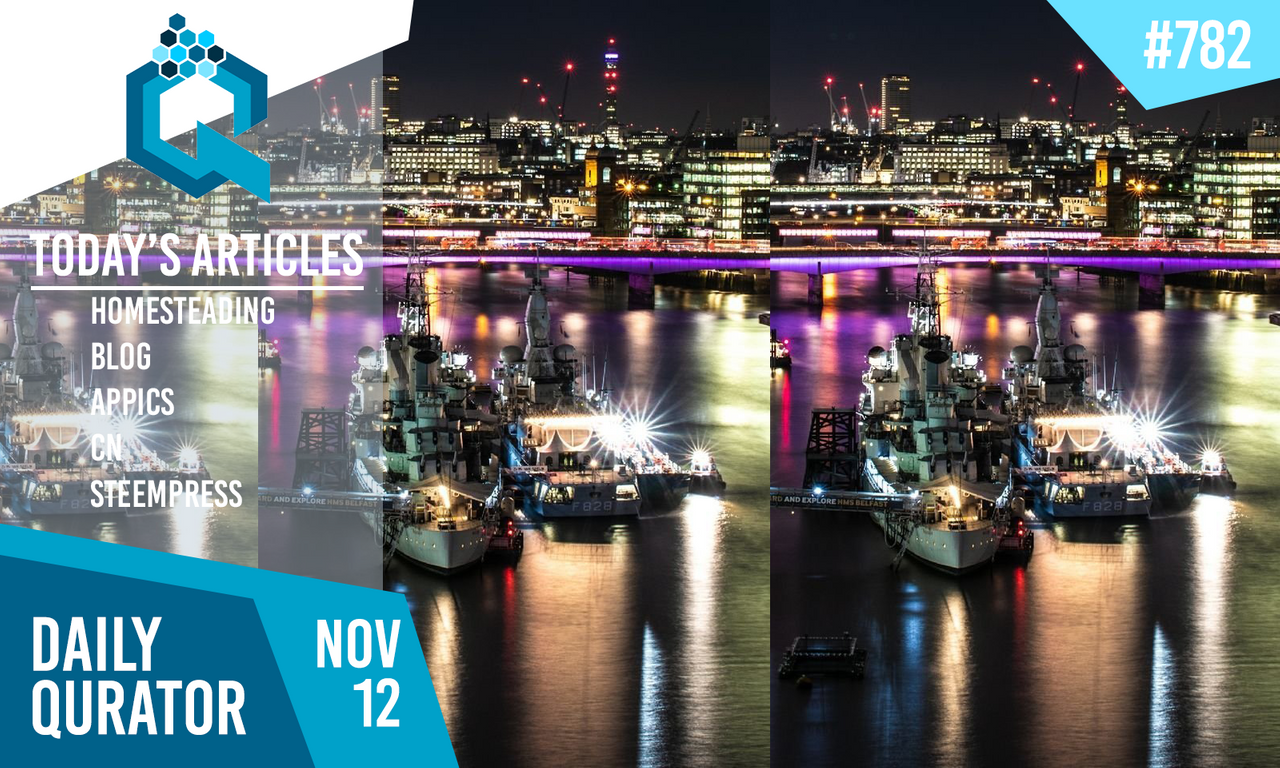 Cover graphics by - @aaronleang

---
Welcome to the 782nd Daily Edition of the Daily Qurator. Below you will find some awesome members of @qurator that worked hard to post some good quality content for all you awesome Steemians to enjoy!
Your Quality Curator ~( @goldendawne )~ Presents:
---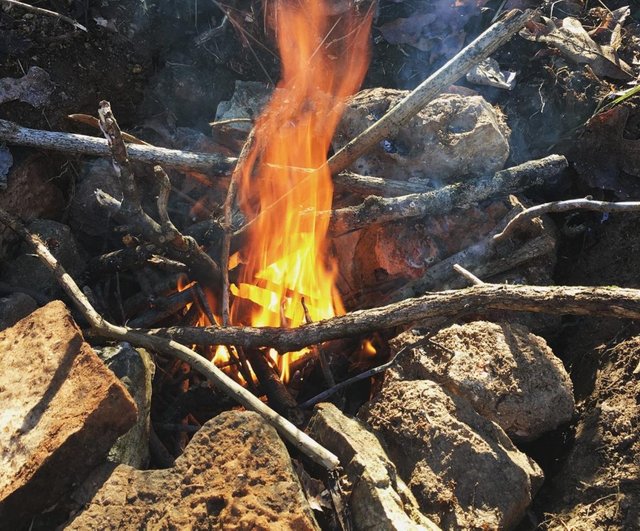 Stone Cooking Pits And Hide Tanning: Primitive Skills Inspiration
Welcome to the time of the woodstove. Stacking wood, cold mornings, copious amounts of tea, of winter dreaming. Welcome to book after book, abundant rest after another busy year, seeds, nuts, deer hunting season, eternal pots of stew.
It is that time of year again and it hit me before I was fully ready for it or expected it to come. As it gets colder, everything slows down, including my pace and thoughts. I welcome the season of reflection.
Making and preparing a meal in a stone pit isn't as easy as just tossing the food into the flames. See how @mountainjewel does it. PLUS you get a history lesson. STOP on over!
---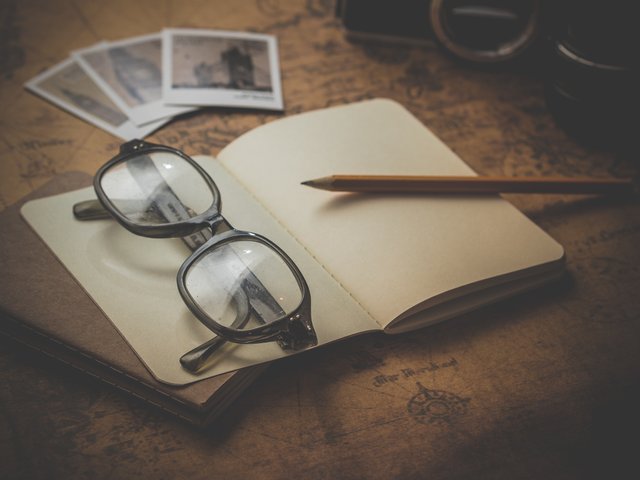 Things I Learnt As A Rookie Coach
Every coach needs coaching to be a better coach. That's a lot of "coach" in one sentence, but it is only because it takes a lot of practice and coaching to perfect one's craft
So what does @kchitrah do as a rookie coach Want to learn more? Then head on over to their post.
As part of our training in becoming a Catalyst Coach, we had several practicum sessions of real-life coaching with our cohort of fellow coaches. The first session was nerve-wracking, to say the least. However, the first thing I learnt right off the bat, is that a coaching conversation, much like a regular conversation is a natural flow between two people
---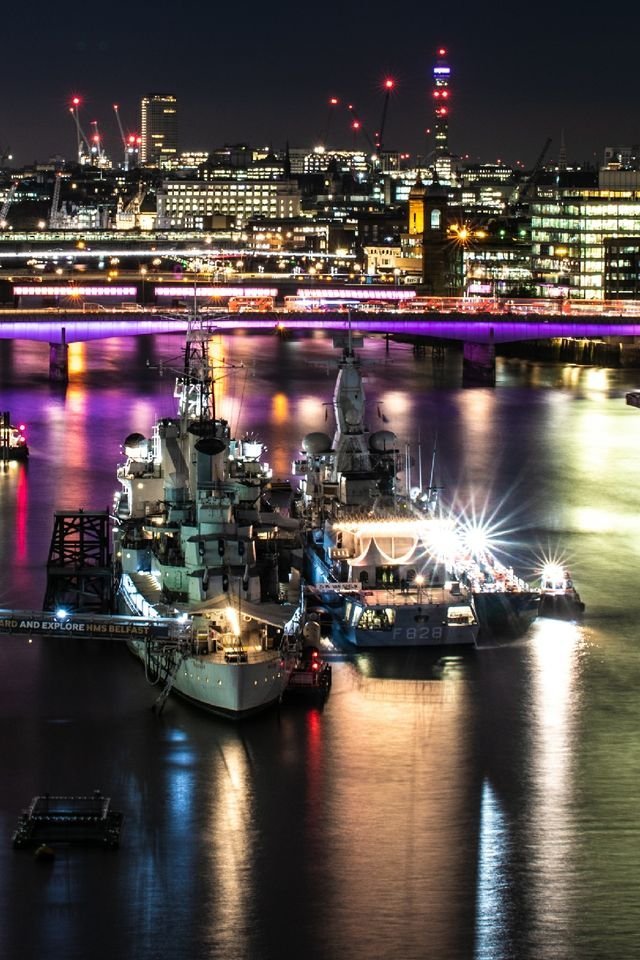 London At Night- Taken From Atop Of The Tower Bridge. If You Look Closely You...
... can see the london buses on the bridge
Are you looking? Do you see the buses?
@davedavis91 gives us a bird's eye view of night time and night life in London. Look at how BRIGHT it is!
---

Zhibai Chinese Slang School Series Unit 72
The combination of Zhibai is always happy and can continue to explain different proverbs for everyone
Once again, we sincerely thank you for your tolerance and support for the Zhibai combination over the years. If you don't talk nonsense, don't talk about ducks, just enter the theme!
Let's all get schooled with Zhibai and proverbs! @wilhb81 has more on their page! Make sure to stop over and see what this is all about.
---
Magic Monk One Punch Man Workout Part 2- Which Apps To Use?
In this video, I talk about the apps which I use to help me in my One Punch Man Workout. Each of these apps will be talked about in more detail in subsequent videos. Follow my progress on my instagram: www.instagram.com/magicmonk.tv/
Ready to get into a routine? See what apps @magicmonk uses to keep his stridein this YouTube video.
---
@qurator does not explicitly or implicitly endorse third parties opinions or statements in the Daily Qurator. Any statements made in these posts are the author's and curator's own opinion.

Qurator News:
---
Q Token News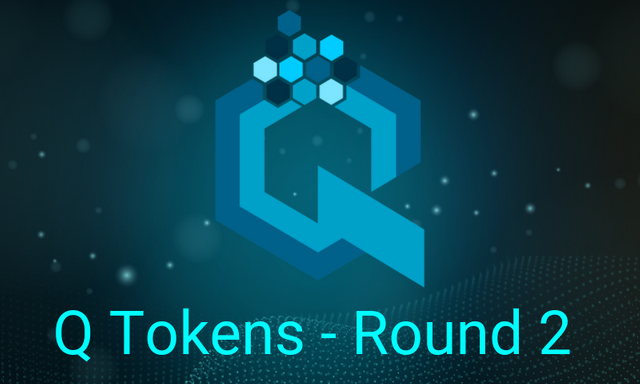 Round two of the Qurator token launched with more details here
---
Free Registration and how to join details can be found here: Registration Details
---
Farewell Subs
---
This will be the last month where we will accept subs. We are trying to stay in line with the #newsteem rules and ideals and think it is time to let go.
Subs for November will still be accepted and those who subbed for more than one month will still get their sub upvotes. After November now new subs will be accepted.

Competitions


We host weekly Photo and Food competitions. Click on the images below to view the posts.
Additionally for all members we have Toss up Thursday, a weekly free for all post-promotional competition.
| Tasty Tuesday | Toss up Thursday | Photo Friday |
| --- | --- | --- |
| | | |
Delegation links for @qurator
After you click the link you will have to check the value, click next and then enter your Steemit NAME and Private Active Key to delegate.
Please remember to leave at least 50SP in your account and that new delegations overwrites the old one. Always use the total amount you want to delegate.
Qurator's Discord Channel


There is more perks and fun stuff on our server:
Feel free to ask Qurator Team questions
Meet other members
Promote your post in our Postpromotion room
Win some Q tokens with random competitions!
Join us! https://discord.gg/pJtWp57

Qurator banners
If you would like to show some more support and use Qurator banners then please head over to this post and copy the banner links from there. =)



»»-------------¤-------------««
Upvoting or Resteeming this post will help us grow and in turn enable us to give better upvotes to our members and quality content creators.
The Qurator project is brought to you by:
@scrooger | @boontjie | @goldendawne | @ewkaw | @ackhoo | @brumest | @blacklux
Like what we do? Consider voting for us as a Steemit witness.
Active Witness rank: 73
---