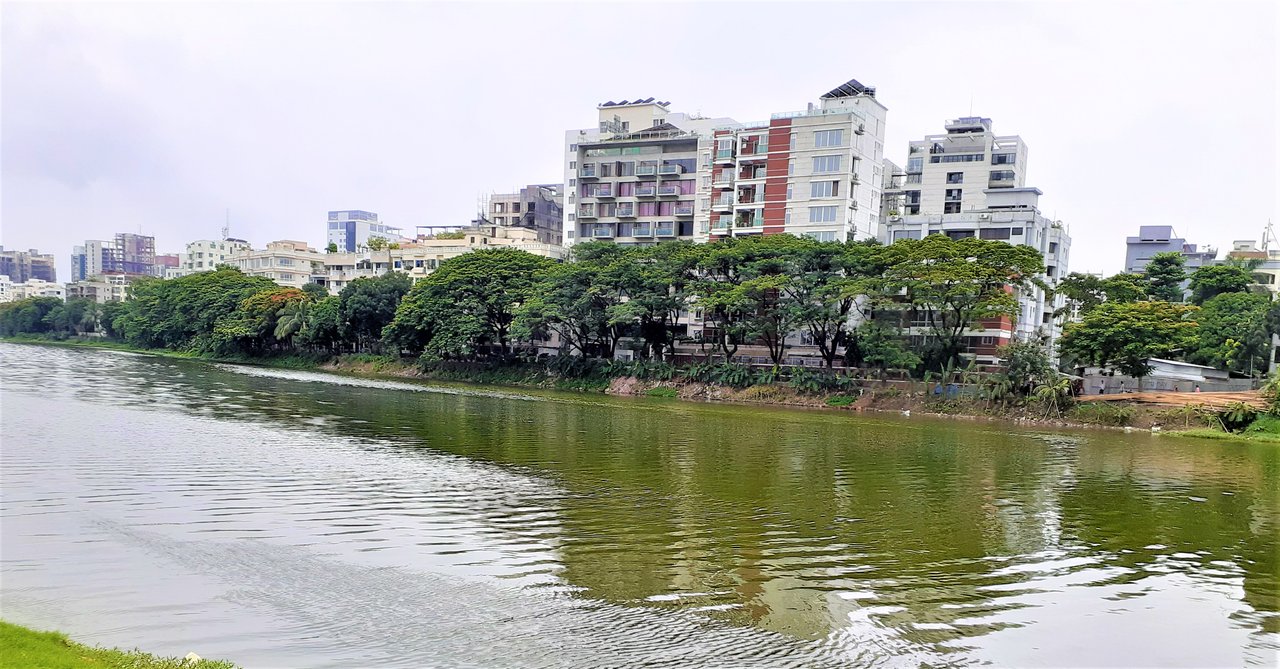 "কংক্রিটের শহর
এখানে প্রান নেই
এখানে সবকিছুই অভিনয়
এখানে ভালবাসা নেই"
A poem by 'Suman kabir'.
The verses means there's no life in this city full of concrete, there's no love. We are only acting...
Are we?
But sure, it a struggle for us, who are living in this busy city, to find a place to have a seat, relax a little bit, breath and refresh our minds.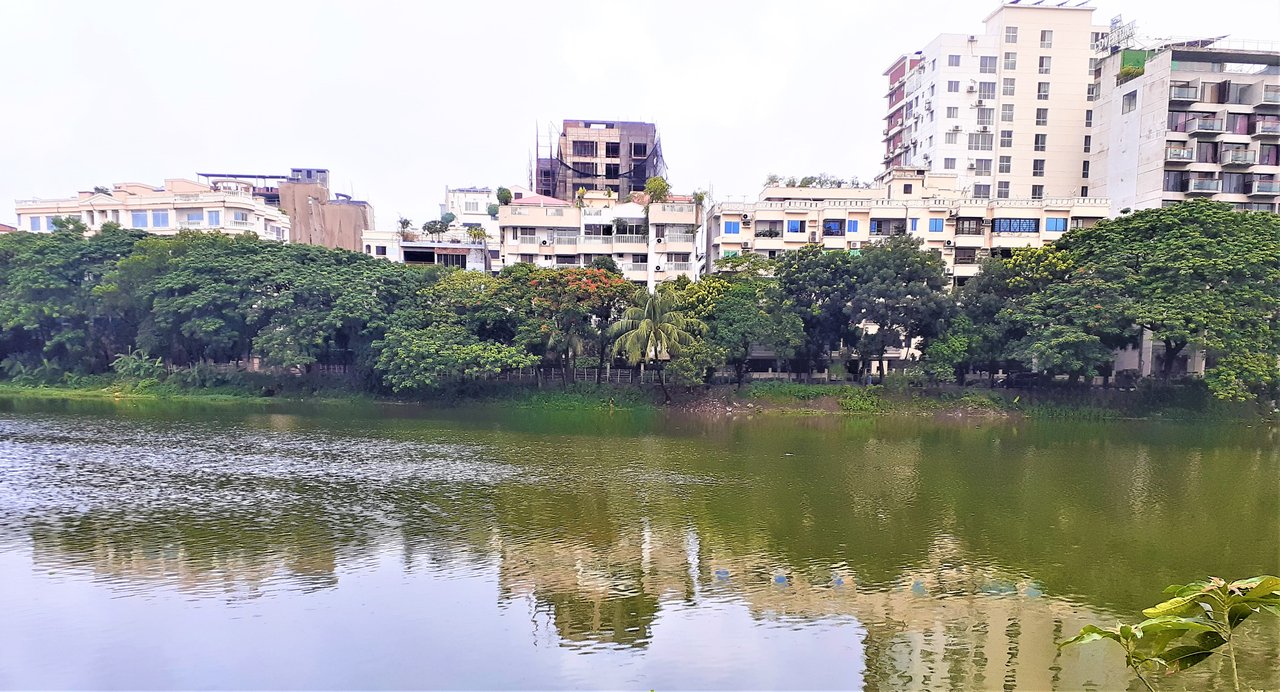 This lack is one of the place where I can take a breath, where my eyes can see a lot of green and get some fresh air. The water is very calm and still not that polluted. And the whole area is surrounded by trees, as you can see.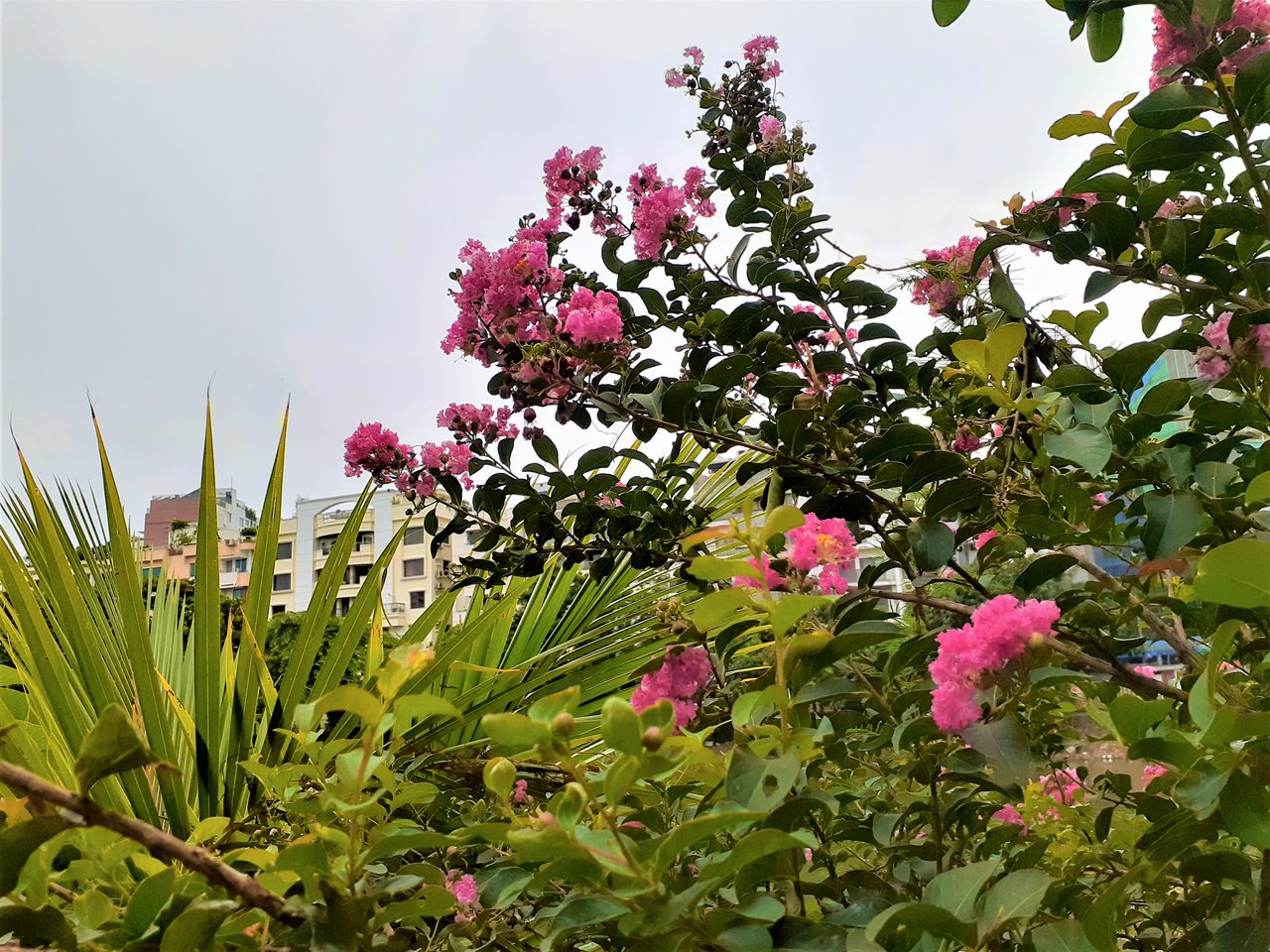 Also, the flowers are there to make us feel vibrant. A flower is always reviving, no? When it happens to see the city buildings through the flowers, it makes me wonder. How a small beauty can make us feel better!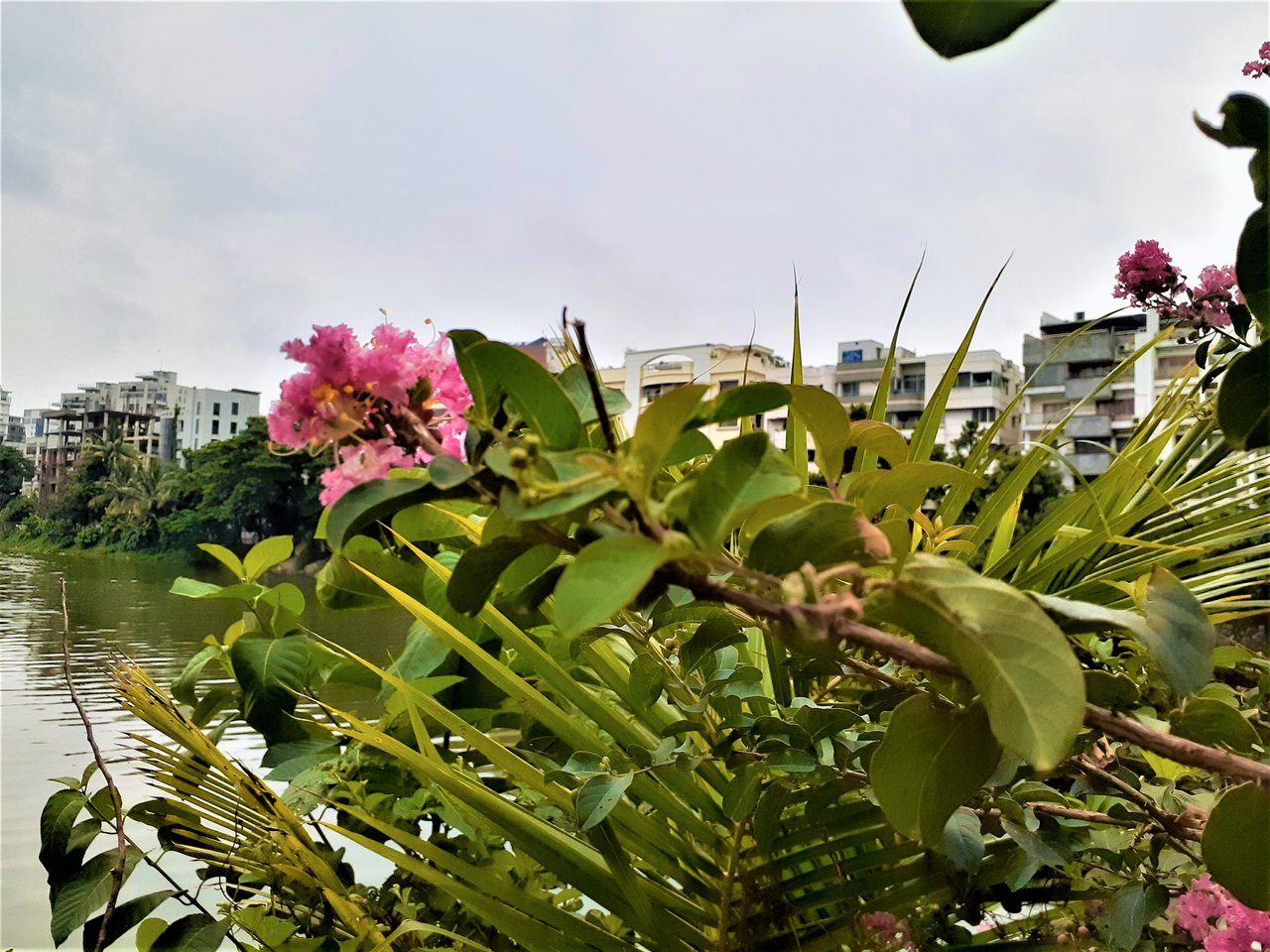 The water, oh! the water. Almost every water source is already polluted in my city. Only this is the place we can breathe. And it feels amazing.
I captured these images a few months back while having a morning walk there with my Samsung A20. It was a beautiful sunny day and I enjoyed a lot capturing these images.
**This is my entry to the Qurator's Photo Friday | Photography Competition #102. You can find the detail Here
THANKS FOR READING
Much Love