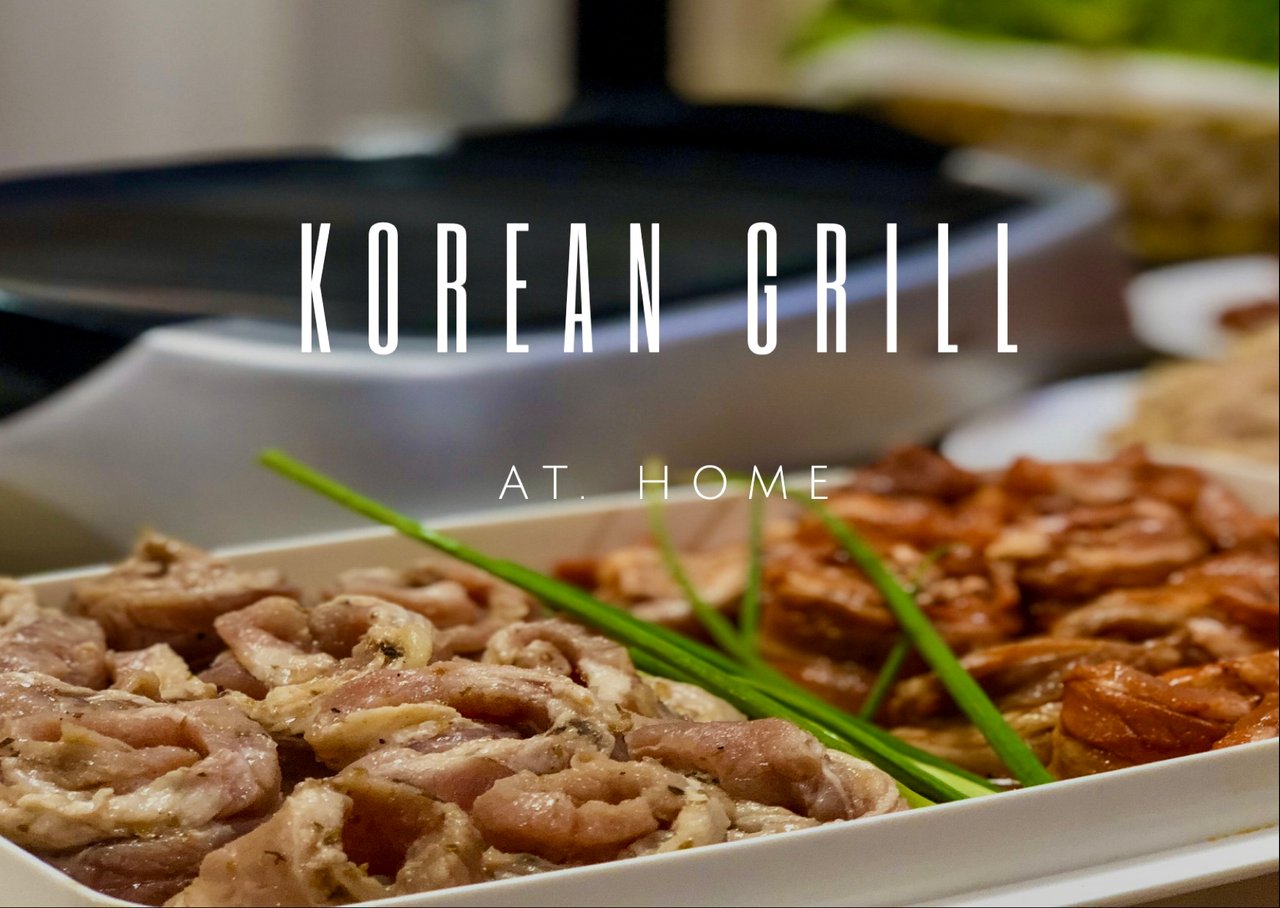 Hello Steemitverse and foodies around the world!
Unlimited Samgyeopsal and Korean Grills are so popular nowadays, it is everywhere scattered all around here in the Philippines and it's kinda addictive. 😅
I experience eating in few Korean restaurants offering unlimited barbecues, each of them has distinct taste different from one another. Some are really really worth the price and others were quite disappointing, haha!
And every time I ate in the resto, my palate automatically memorized the flavor while my mind were imagining the ingredients. So when I get home I tries to copy it, this Korean Styled Grill was one of those.
A good friend of mine visited me. She really loves eating and she's into Korean barbecue. We planned this kind of food trip even before her arrival (she's from the other region). I decided to prepare this food on her second day, for me to gather all the ingredients I need. I personally bought all the ingredients in the supermarket and grocery store to make sure everything are fresh.
Preparation was kinda challenging, it took half day to settled everything. And here they are: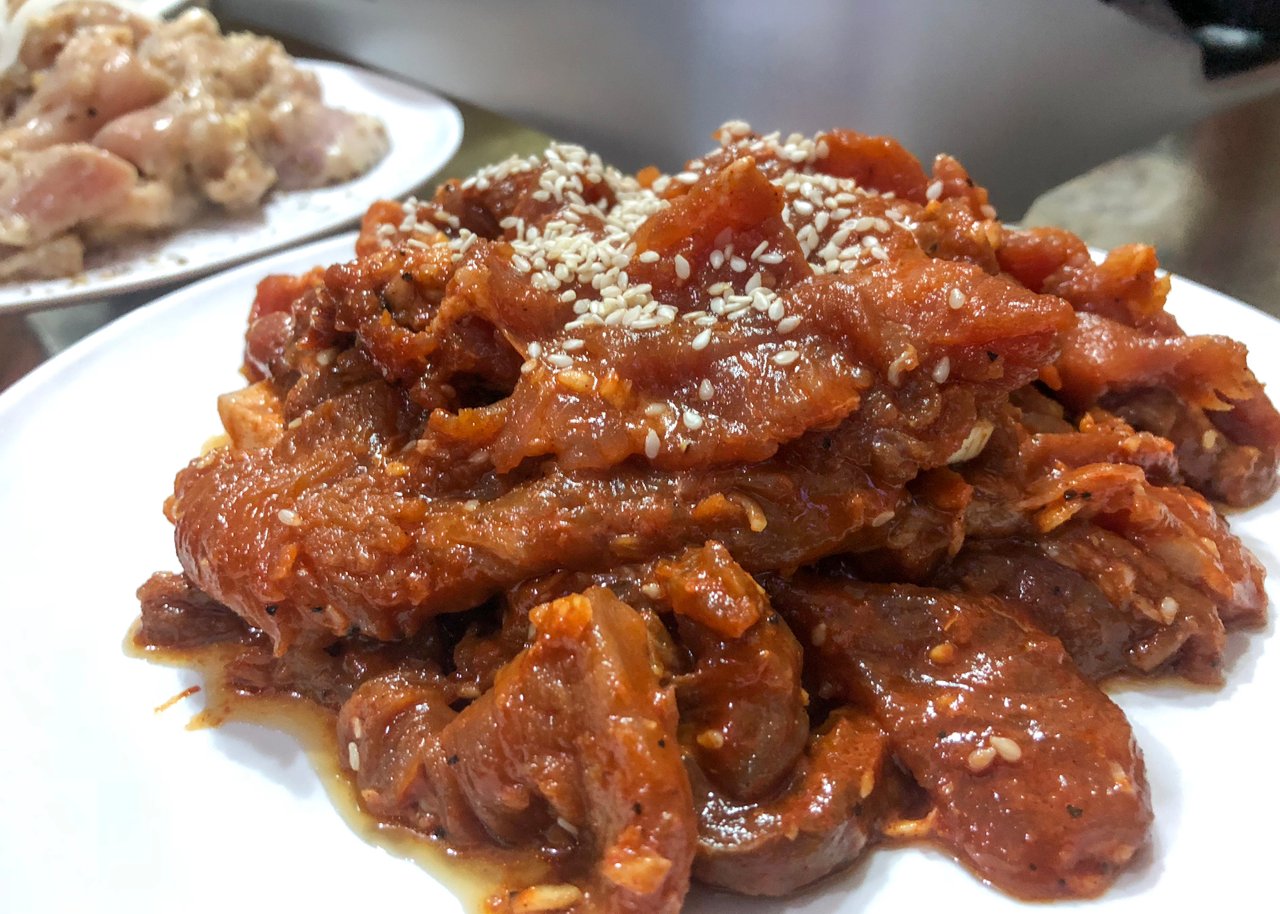 This is a "Spicy Pork Bulgogi", I patiently cut the meat in thin slices. Basically marinated in Korean chili pepper paste (Gochujang) with ginger, garlic, pepper, sesame seeds and some other ingredients which I am not going to write everything, perhaps I will make other blogs regarding each dish. 😉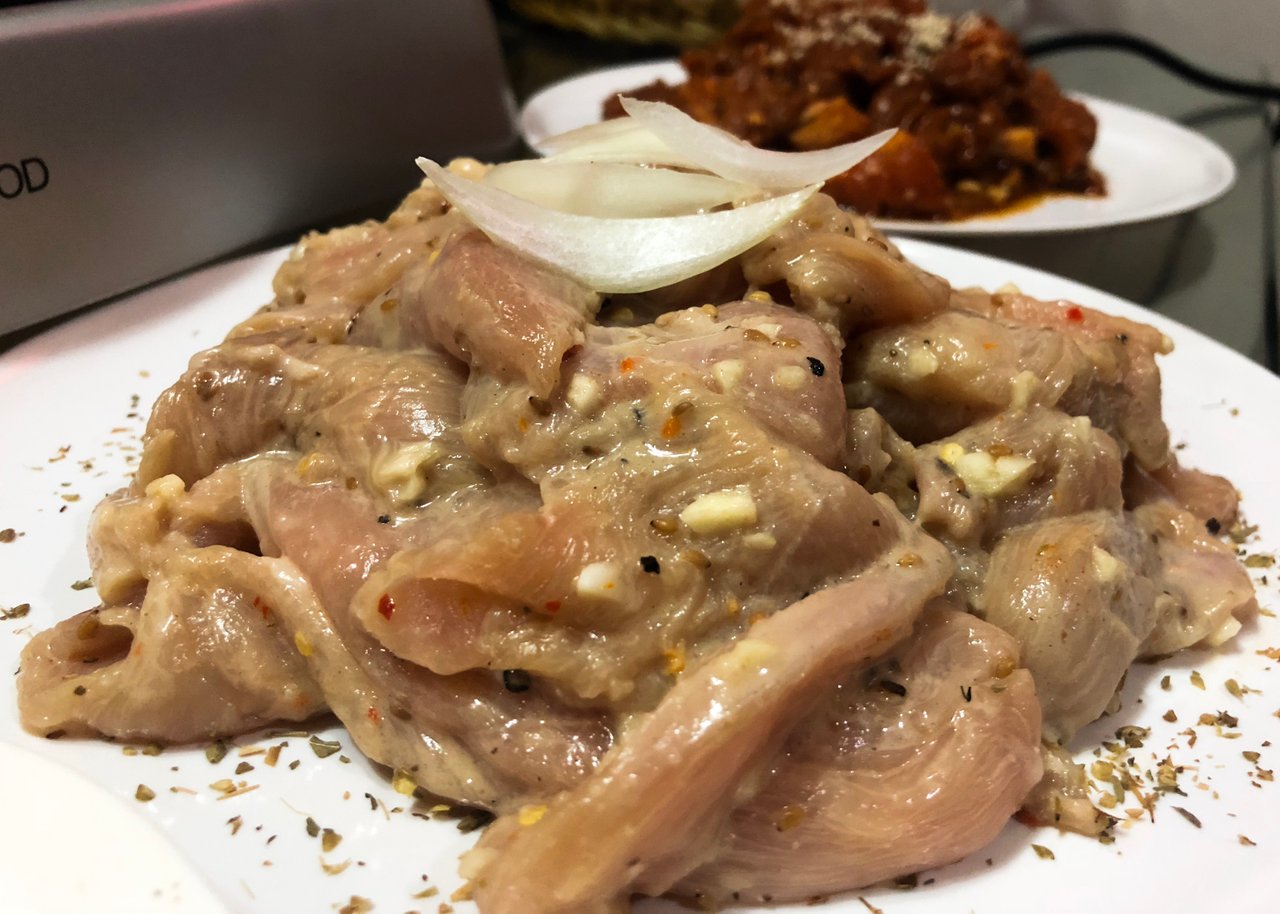 I also prepared "Garlic and Herb Spicy Chicken", it's fillet from the breast part covered with lots of herbs, garlic, chili flakes and other seasoning according to my instinct. Haha!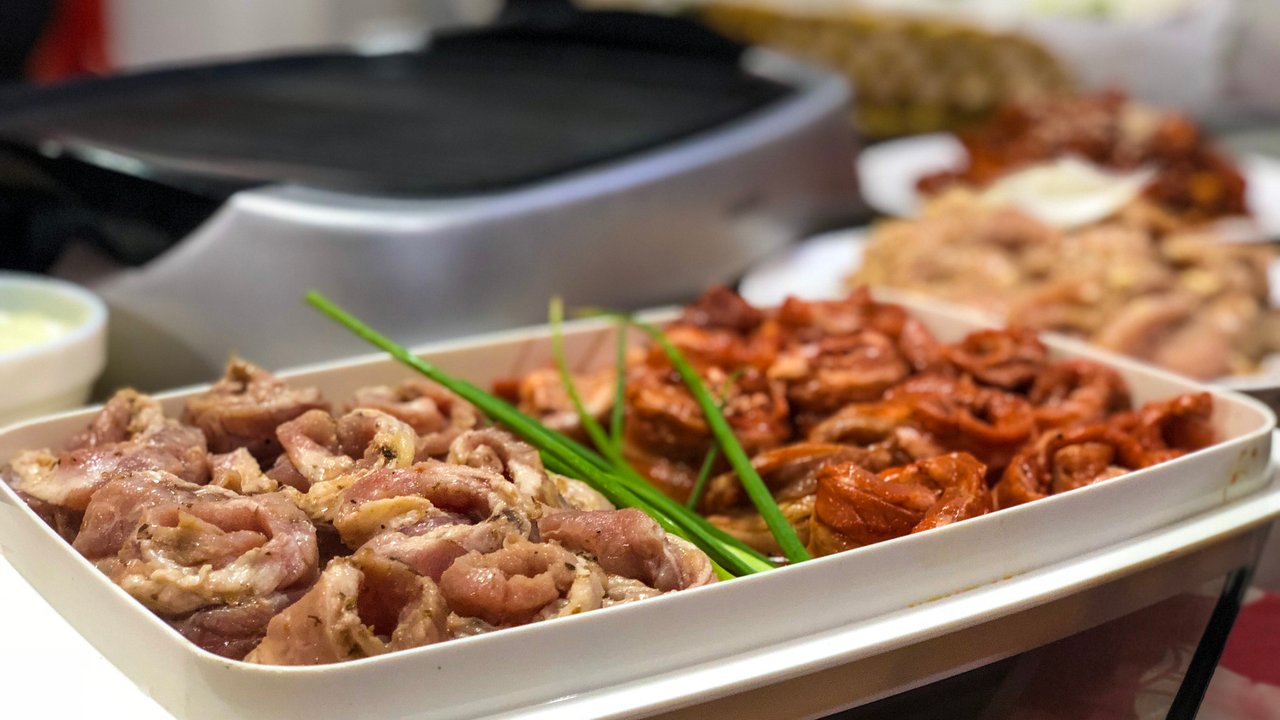 And to balanced the heat I made this simple "Sweet Pineapple Samgyeopsal", pork belly marinated in pineapple juice, a bit of honey, sesame oil, pepper and salt.
Also, on the right side of the container is the "Classic Samgyeopsal" marinated in gochujang, garlic, sesame oil, soy sauce and sugar. Well, I am not 100% sure about the authentic Korean flavor, as I have said earlier I just imagined the taste and ingredients. 😂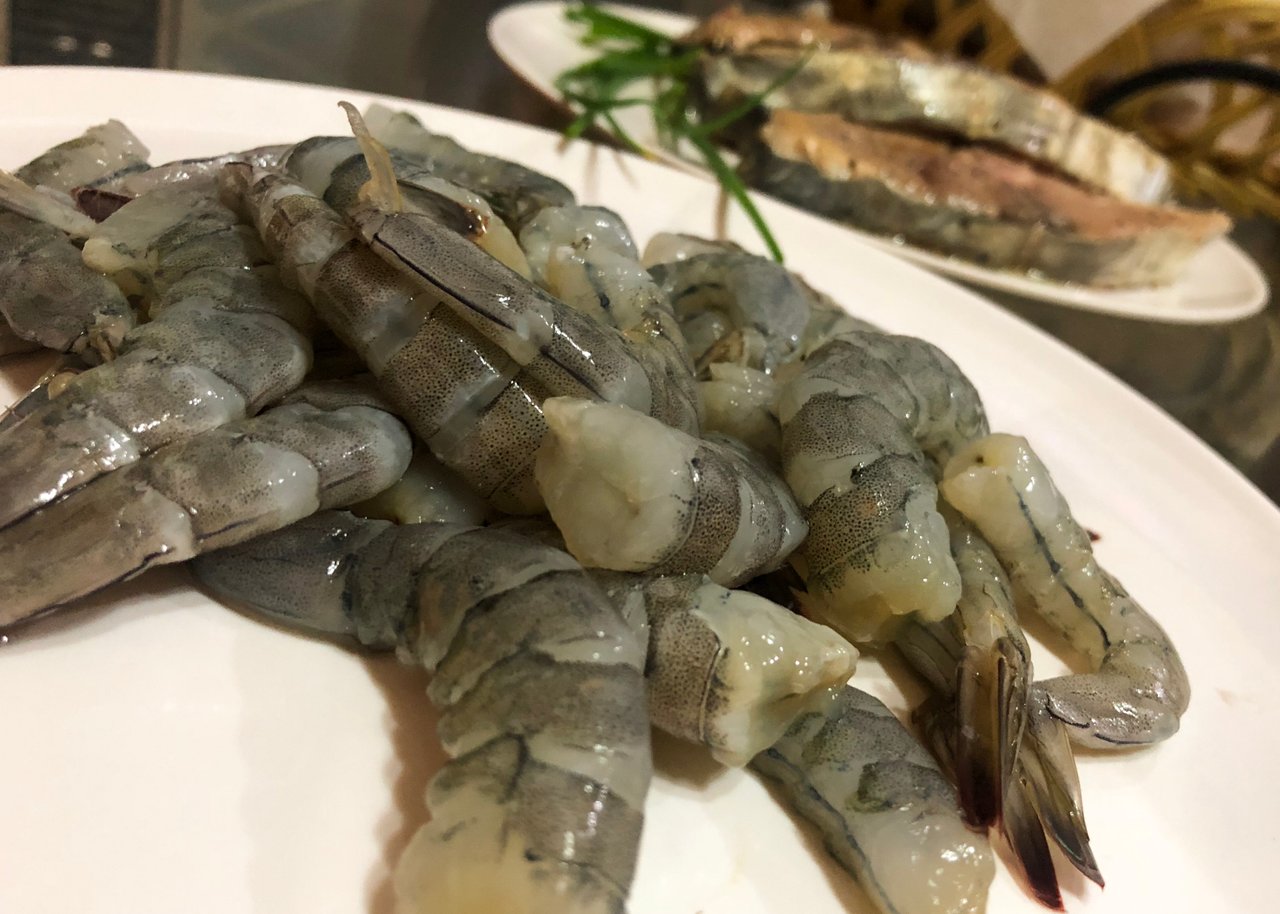 I also have here "Fresh Shrimp", simply raw without skin and head for easy eating after grilling.
On the background, those are big chops of "Mackerel".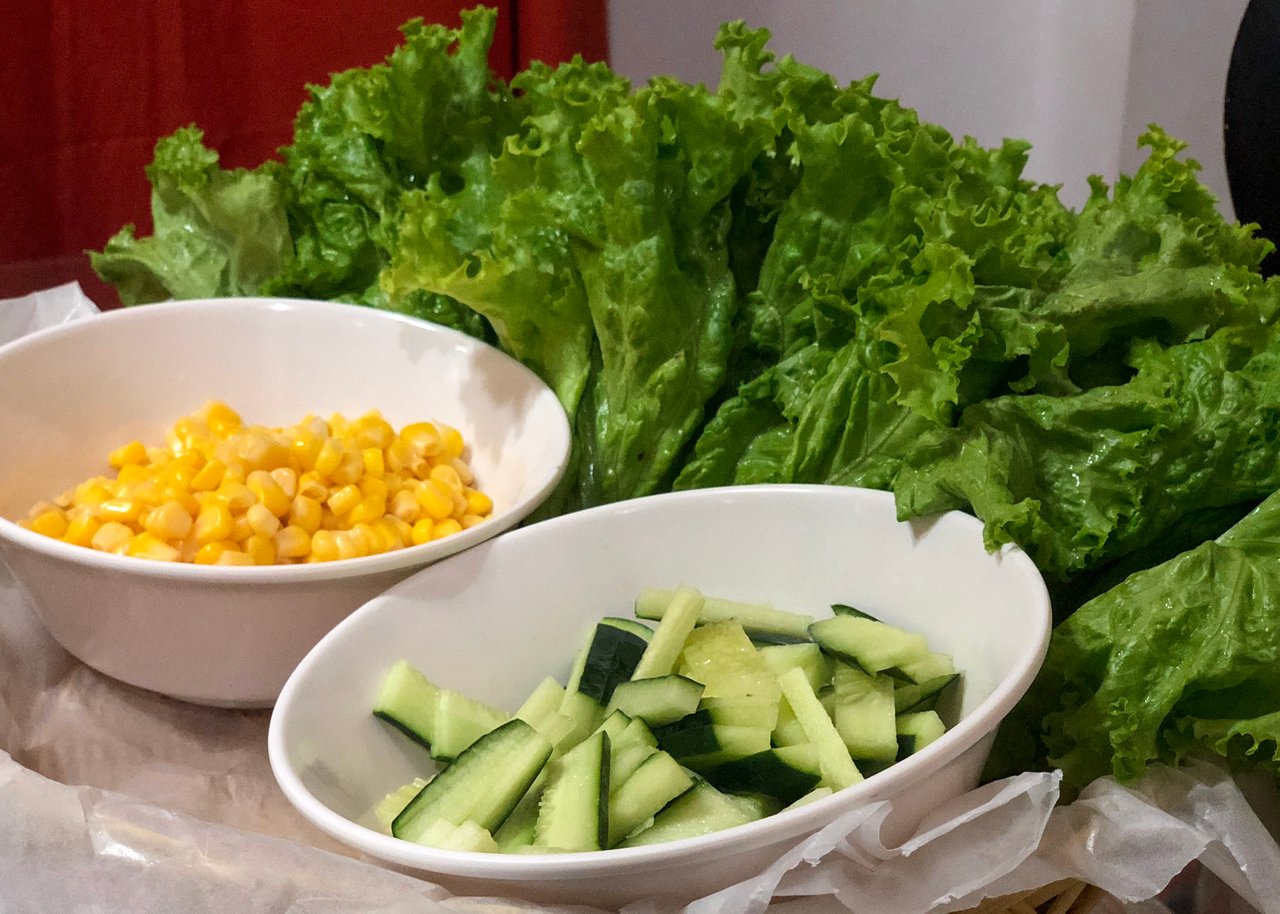 This Korean grill won't be complete without "Lettuce" as the wrapper. These sweet corn and cucumber was considered as side dishes.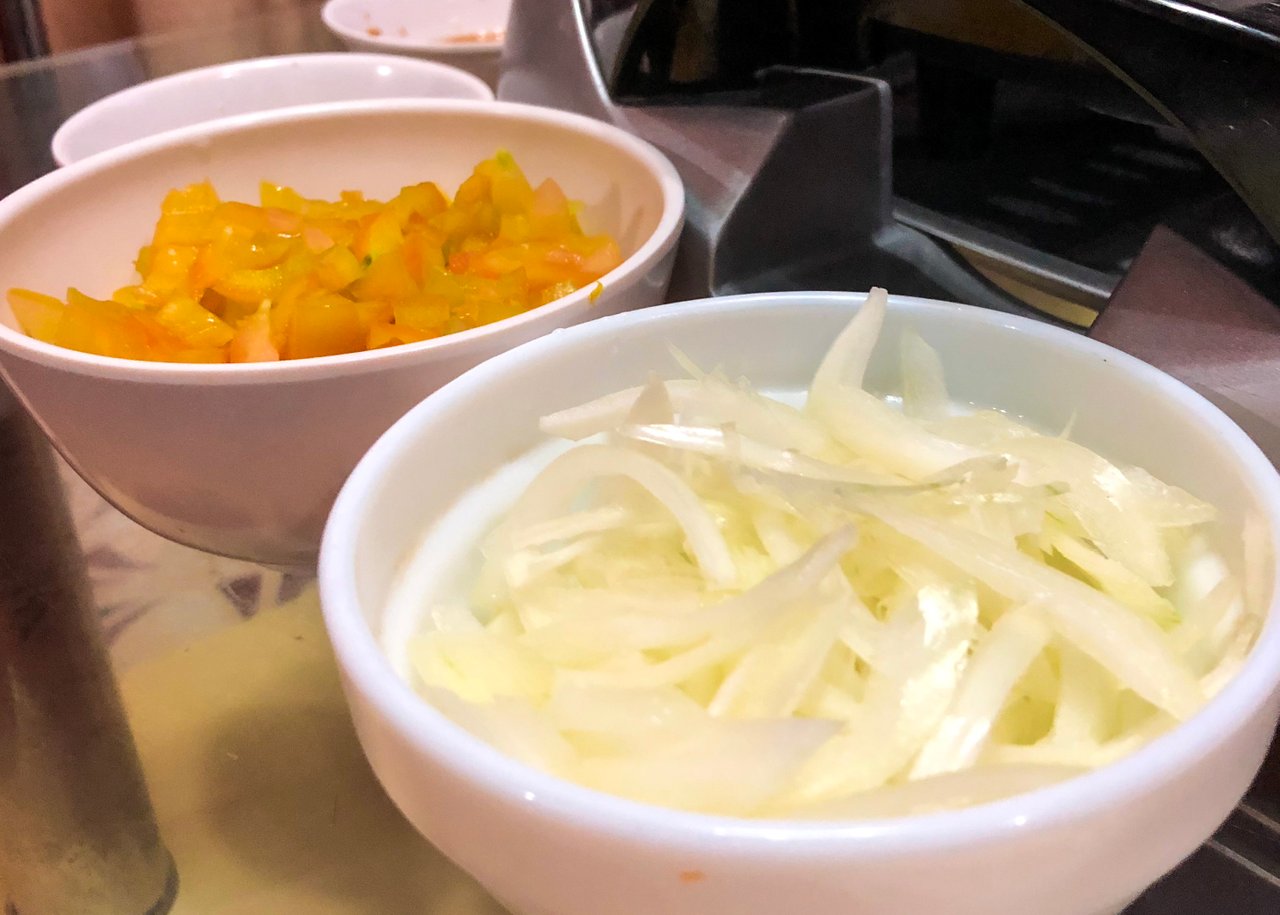 Also the tomato and white onion.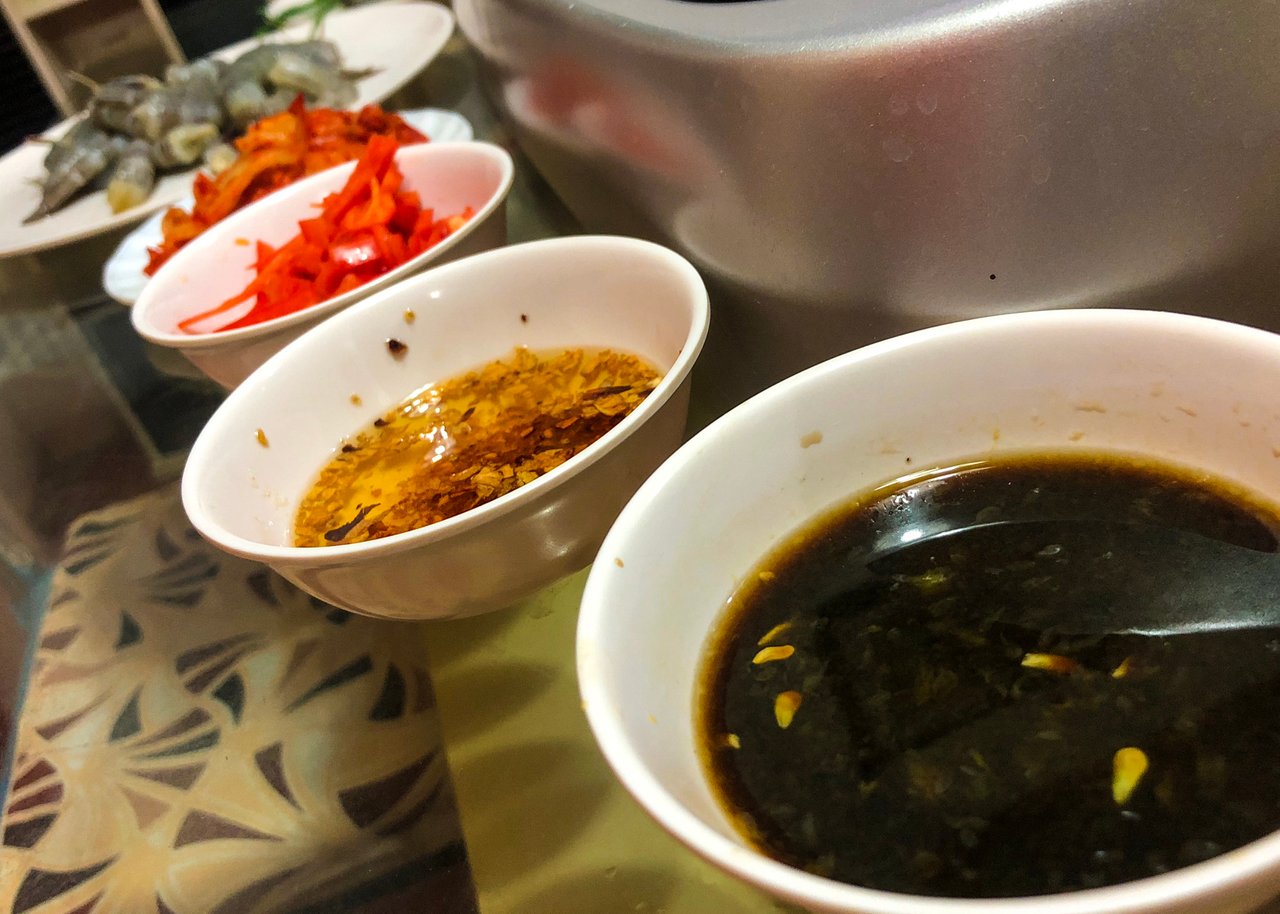 Starting from the upper corner - kimchi, pickled pepper, spicy sesame oil and soy sauce with calamansi.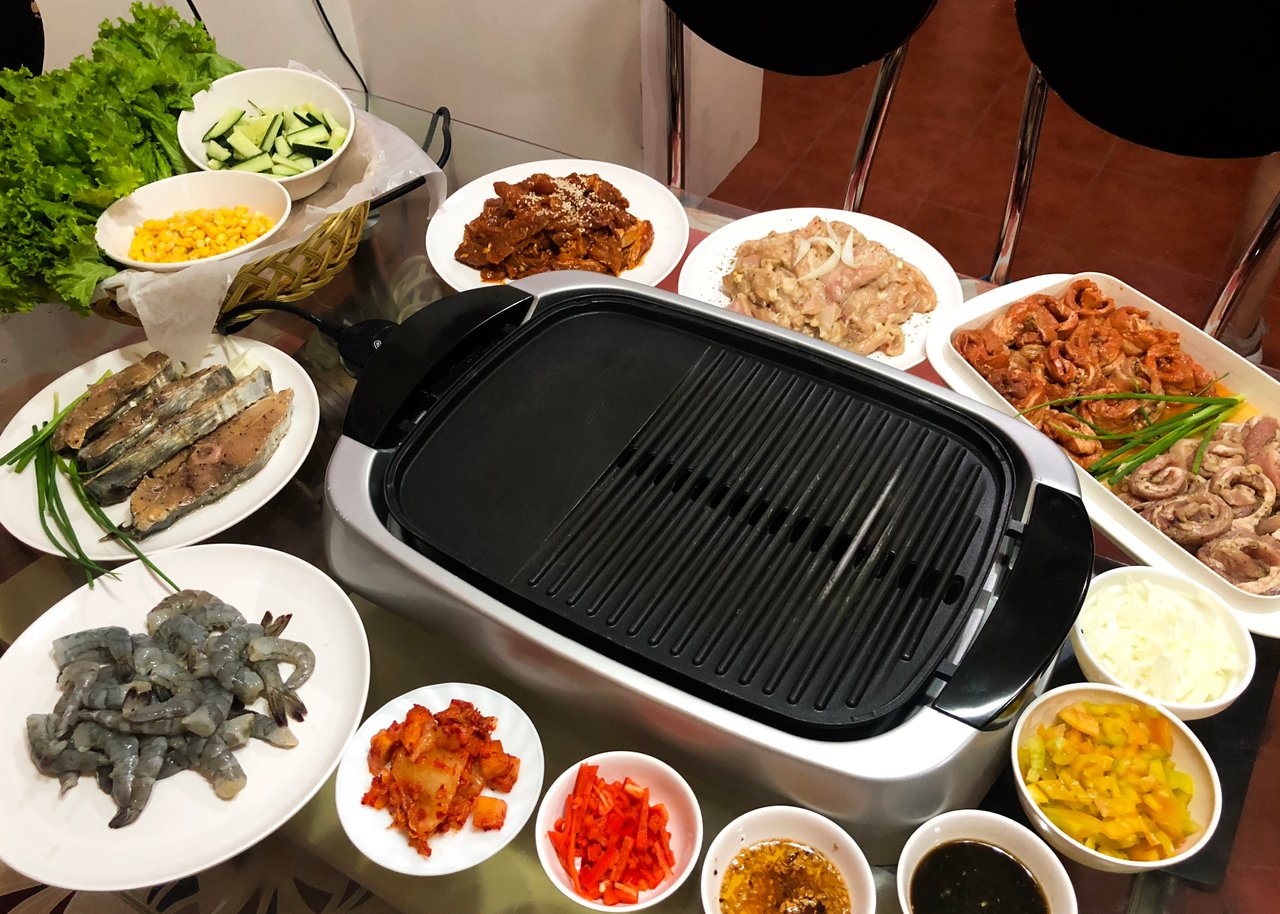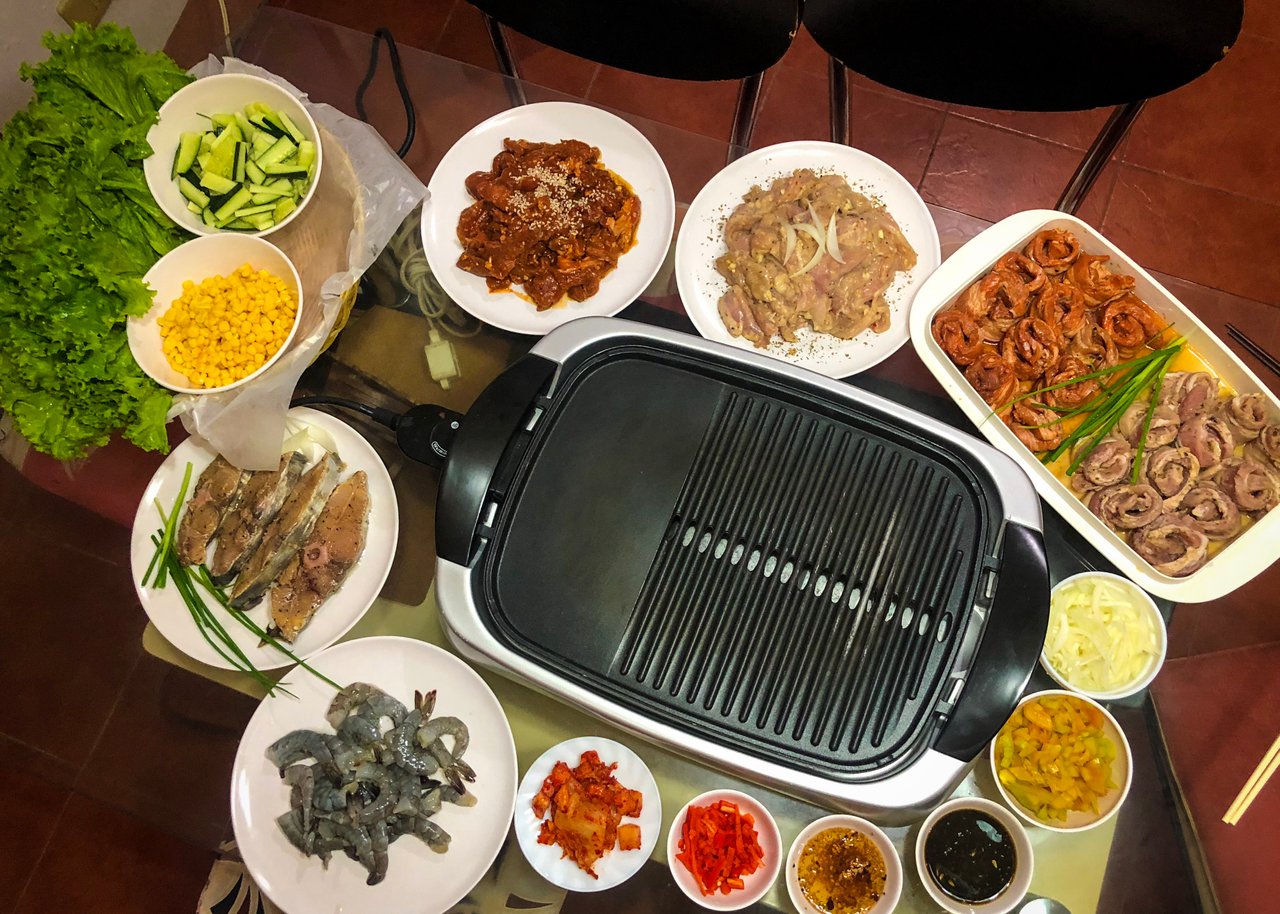 I also tried to copy the Korean table settings of those Korean grill. Im happy to have this electric griller on the center, perfect for our peg.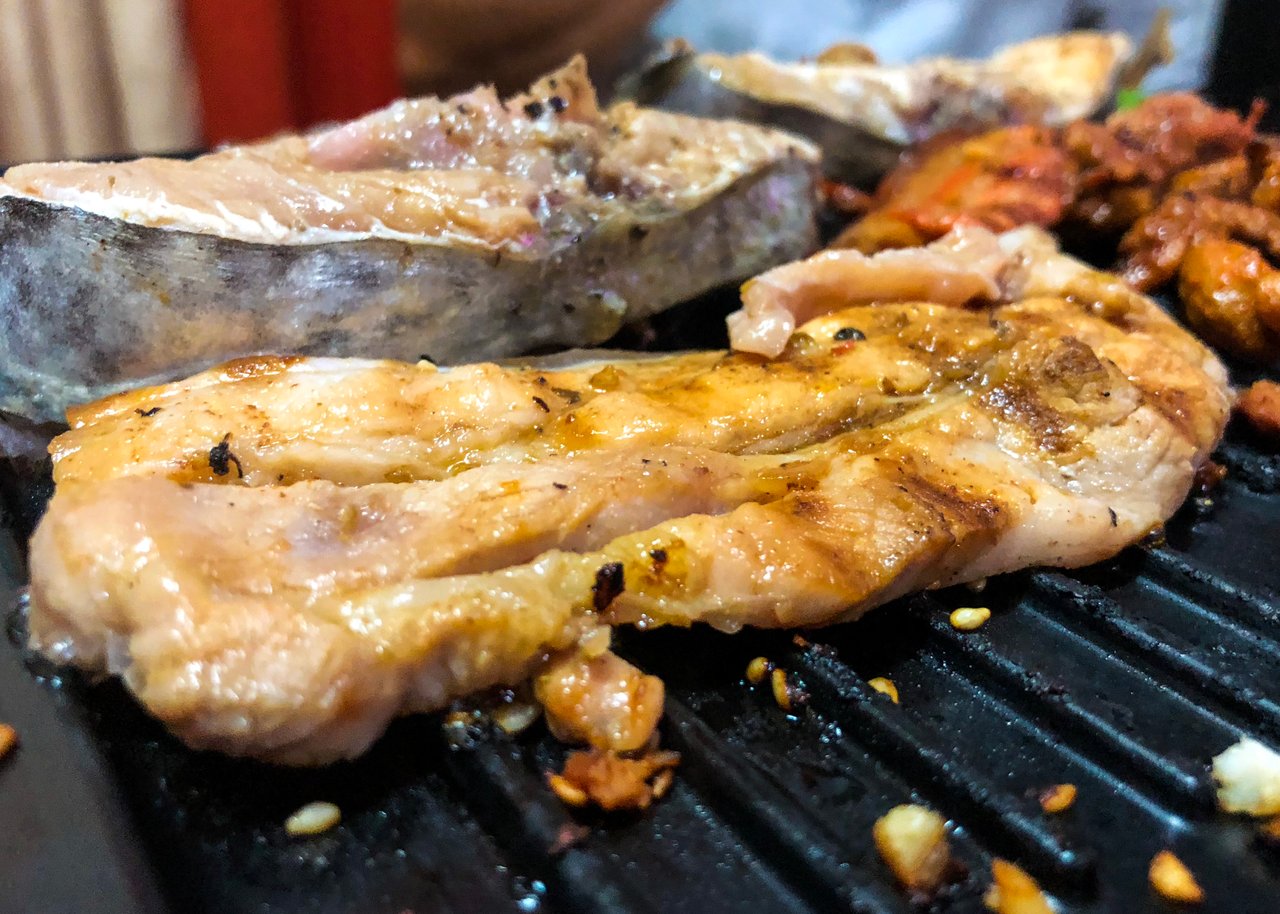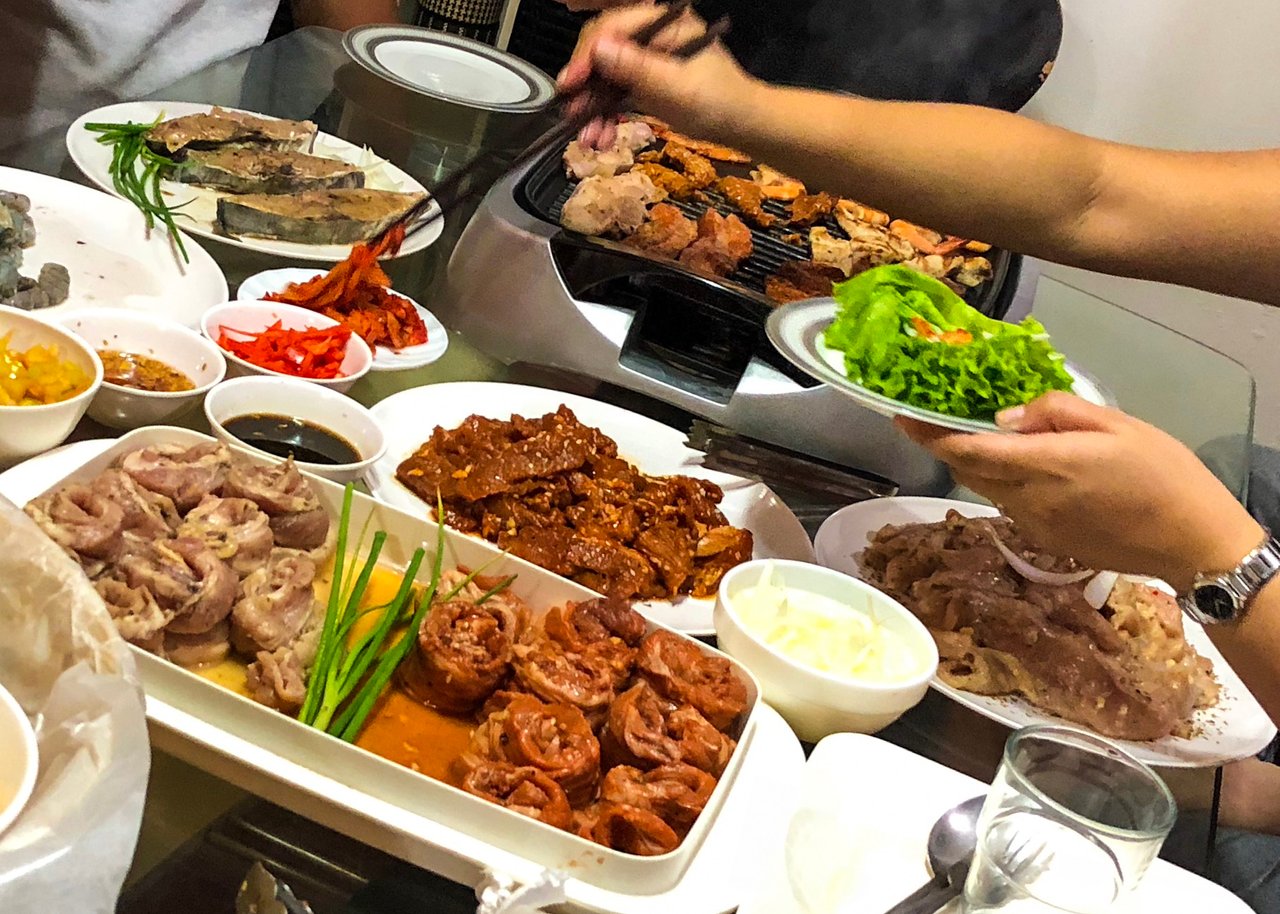 We are on the state of taking pleasures of these food when all of a sudden for whatever reason the griller broke, it stops on producing heat. 😰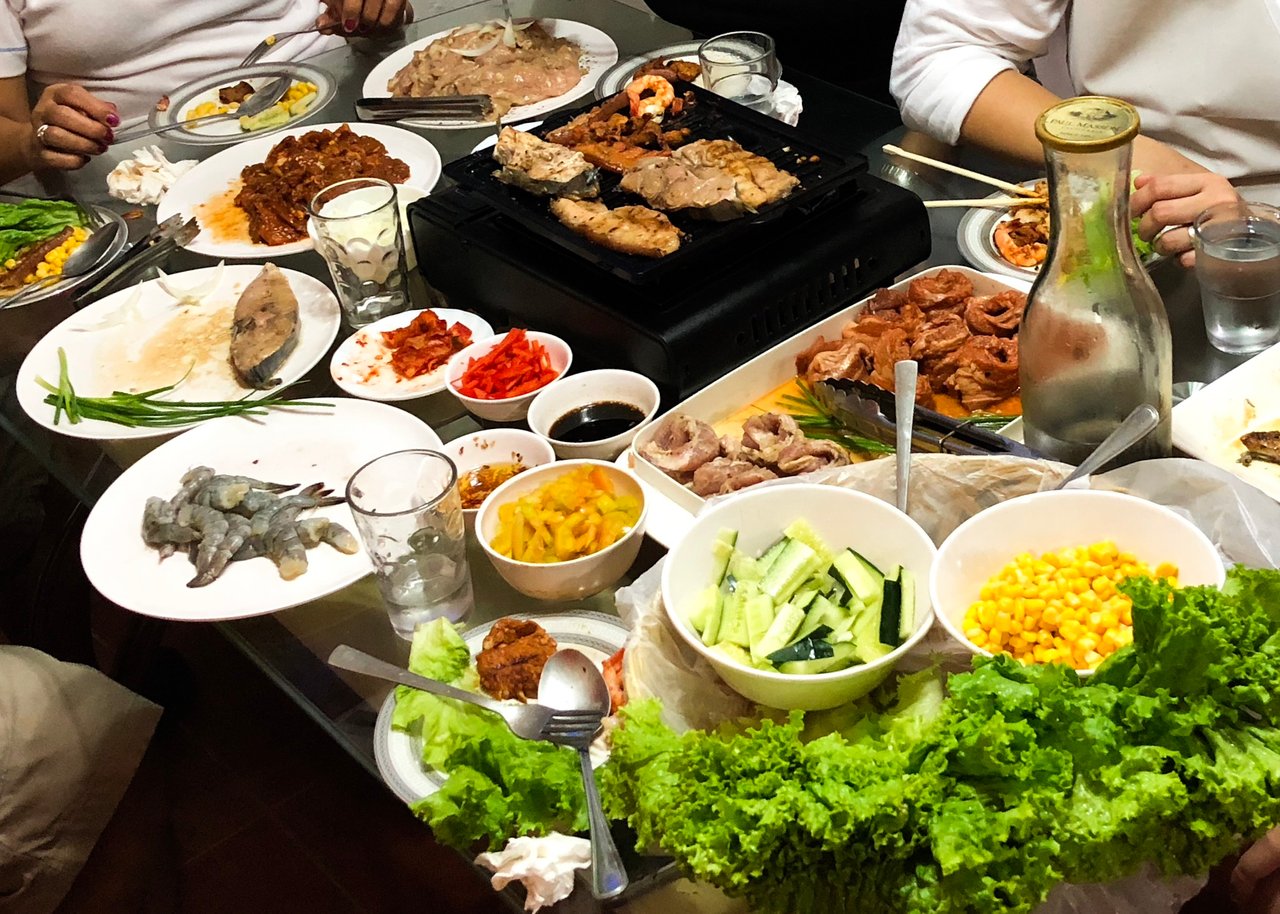 Luckily, I have a spare portable stove and grill pan if you have notice in the photo it's quite smaller than the electric griller but it's better than nothing, and the best part - we saved electricity.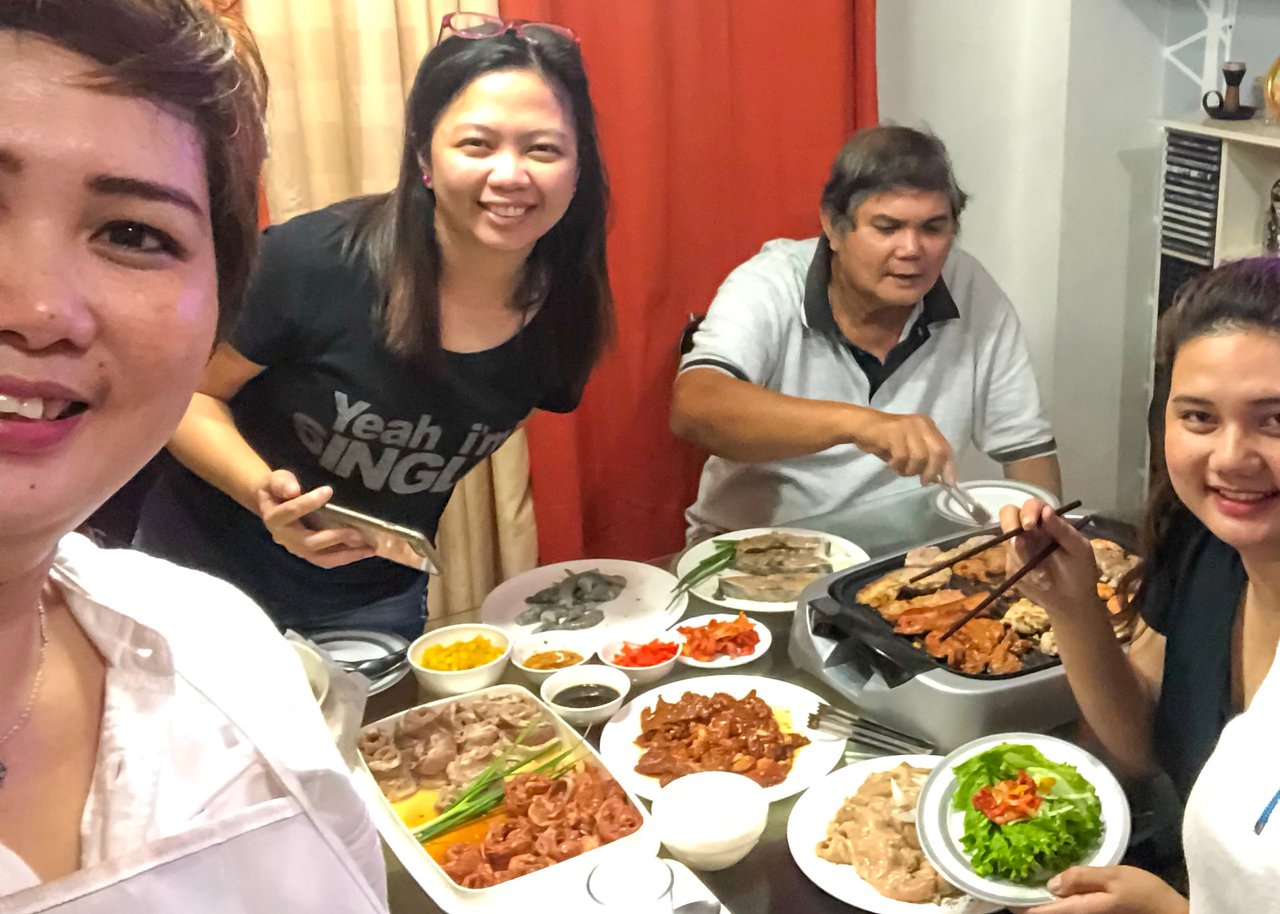 We had a wonderful dinner with these delicious (according to them) Korean Grill at Home.
It is much much cheaper and healthier rather than eating outside, and fun having this kind of moments with family and friends.
By the way, I would like to share this to @qurator's Tasty Tuesday #97
Thank you and have a good day!
xoxo,
@travelsbyblue
---
📸 I OWN ALL PHOTO/S AND CONTENT POSTED ABOVE 📝