Hey there,
Let me introduce myself a bit…
The beginning
I'm Alex, currently 26 years old and been into arts since I was 18. Maybe before, but without really getting into it.
I live in France (wait keep reading ;)), and I studied for what I love, arts. Studies are where I met my best friend, and where I learned about graffiti.
I jumped into an amazing adventure by learning graffiti on the streets, trains, old factories.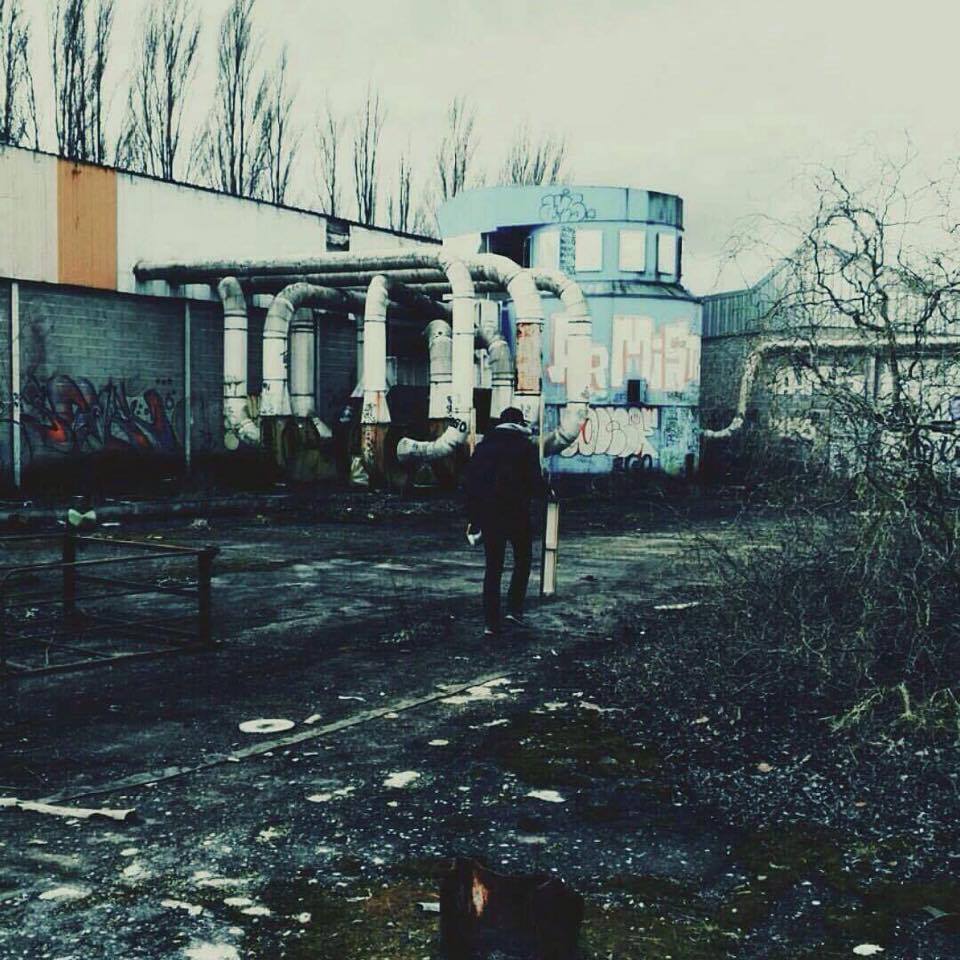 That's me looking for walls in an abandoned factory.
Time's runnin'
Then again, after a few years of painting characters, backgrounds for my friends lettering, trying in and out of multiple styles, trying to define my art and my vision of it I decided to take a huge turn.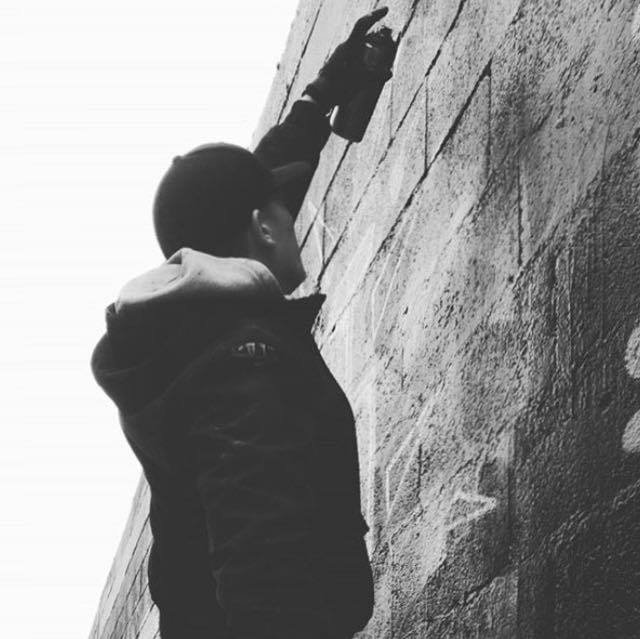 Painting on a cold day
Graffiti
I took the chance to embrace a new style of graffiti. Trying not to leave the spray but adding brushes and markers to my work. Here in a cold day, when winter was coming, I took an empty sketchbook and painted my first experimentations.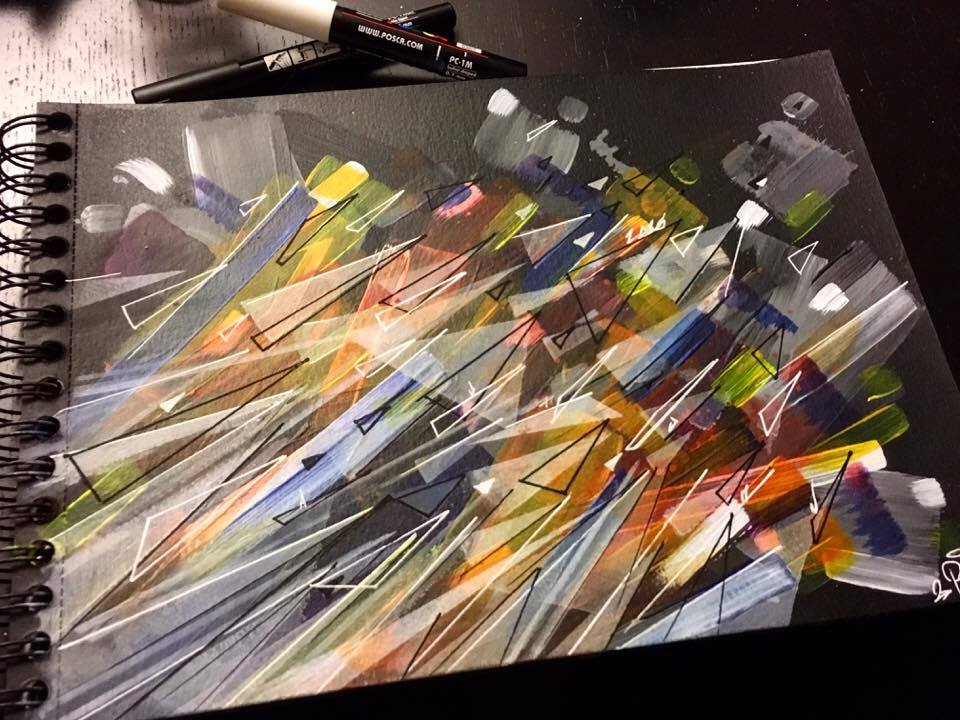 First tries on paper
Create
Creating something new is hard, this is why art can be expensive (other than market influence), I spent days and days, hours and hours destroying paper, testing new tools, brushes, spalter, markers, rulers, masking tape and much more.
It took me too many walls and spray cans to get something even close to my expectations.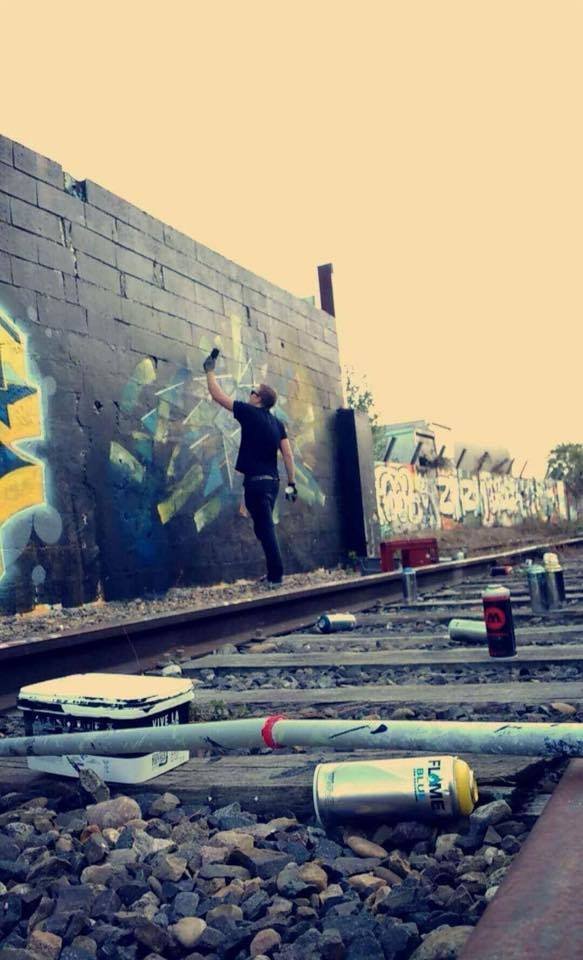 Tools and action
Research
I'm still pursuing my research for an always better piece, better style, better details. But I'm here today to share with you my art, my adventures, my difficulties and my fight against my brain. One side has too many ideas, the other can't lay them down on paper, canvas or wall.
Follow me in my colorful, abstract journey in the art world.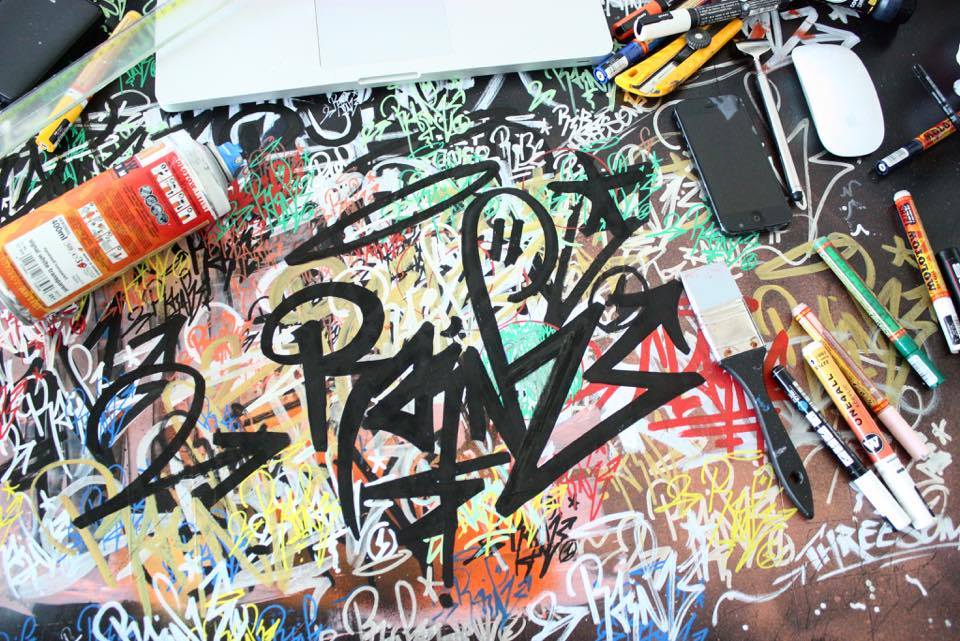 My desk
Check me out!
Feel free to check me back on instagram @rainzoner or on facebook @RAINZ or even on my website www.rainz.one
If you want to know more about my art, or myself, I'll be glad to answer your comments. Also, might get this updated with your request.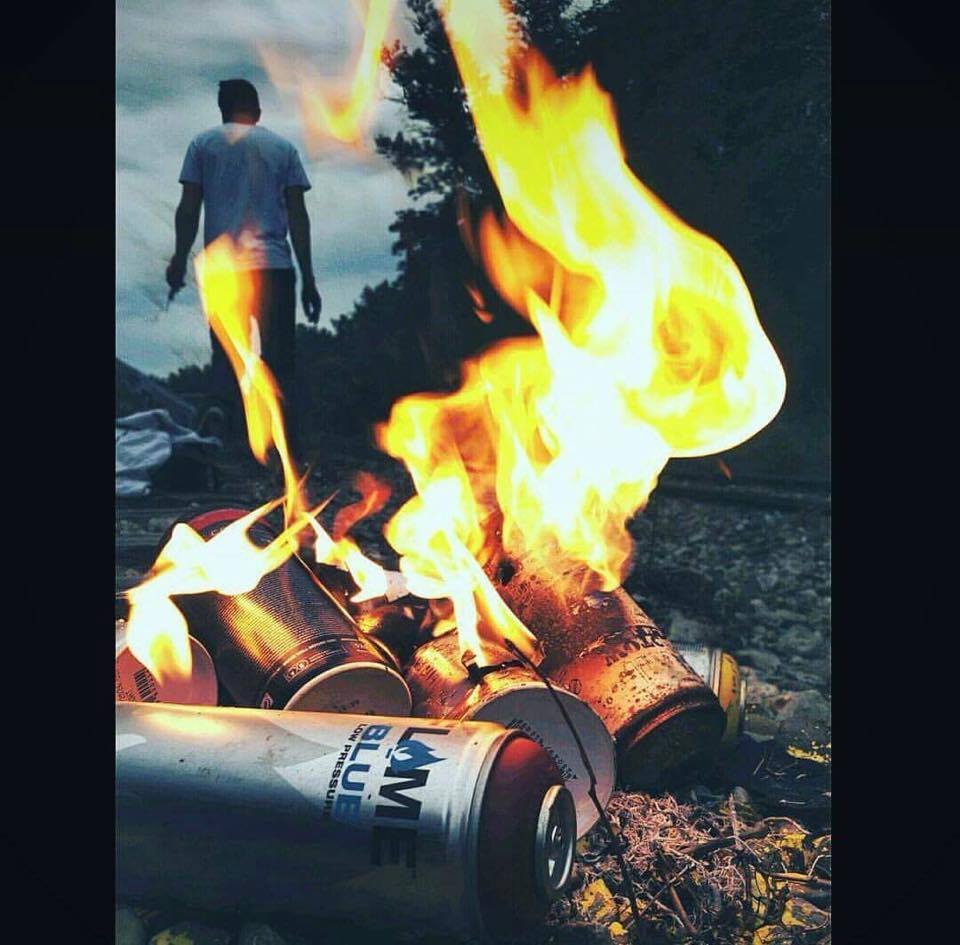 Let 'em burn