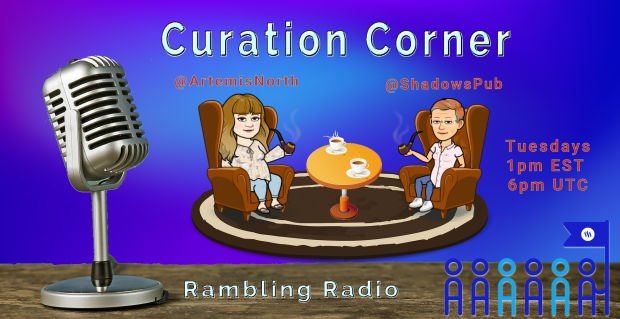 Today, September 3rd we're looking forward to welcoming @starkerz from @Oracle-d and is one of the principles behind 3Speak a video platform on Steem.
We've been offline for a couple of weeks for me to deal with computer problems but we're back and ready to go.
Come and join us in The Ramble at 1pm EDT / 5pm UTC
Throwing Some SHADE
There will be a draw during the show for SHADE tokens. Two attendees will be winning 25 SHADE each.
Want to keep up on what is happening in The Ramble? Sign up here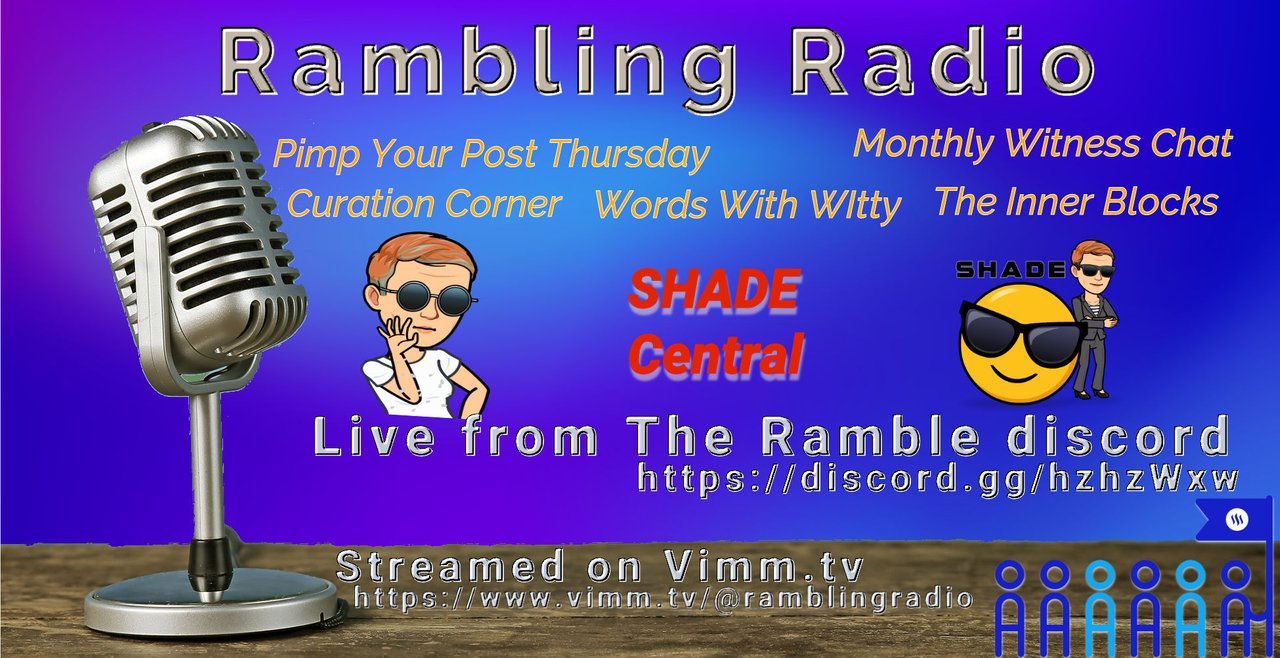 Until Next Time — Just Steem on











If you like this, please follow me and upvote the post.