Who likes Banana Cream Pie?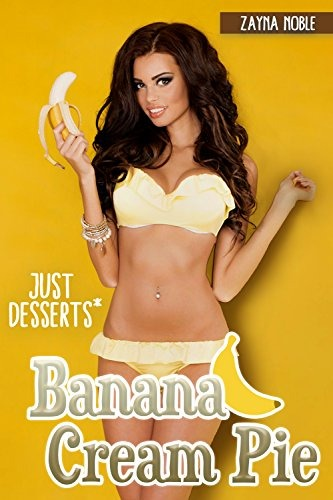 Zayna Noble looks keen to get some Banana Cream Pie later, if any of you are interested continue the story with her you can grab a copy on Amazon.
https://www.amazon.com/Zayna-Noble/e/B014IPQCSG/ref=dp_byline_cont_ebooks_1
Think

Has the right idea
Do you have a banana lover in your life? Make them this Banana Cream Pie! With plenty of fresh bananas, fluffy custard filling, and sweet whipped cream, nestled into a flaky, buttery crust. It's such a treat!
Ingredients
FOR THE PIE CRUST
1 1/4 cup all-purpose flour
1/2 teaspoon kosher salt
2 tablespoons oil
1/4 cup unsalted butter cold (half a stick)
1/4 cup ice water (approx)
FOR THE BANANA CREAM FILLING
6 large egg yolks
1/2 cup granulated sugar
1/4 cup cornstarch
1/2 teaspoon kosher salt
1 1/2 cups milk
1 teaspoon vanilla extract
1/2 cup heavy whipping cream cold
4 1/2 bananas medium-sized
FOR THE WHIPPED CREAM TOPPING
3/4 cup heavy whipping cream cold
3 tablespoons powdered sugar
https://bakingamoment.com/banana-cream-pie/
😂🤣😛😝😄
---
Source: Random / Unknown