Tis the night before Christmas, and all through the house,
Something was stirring, but it wasn't a mouse.
Twas a hairy old rat, is what it really was,
tryin' to act like he was old Santy Claus.
He was looking for cheese, I'm certain of that
I wondered out loud, 'Now where is that cat?'
But the cat was eating something in the fancy pear tree
the partridge no doubt, so there'd be none for me.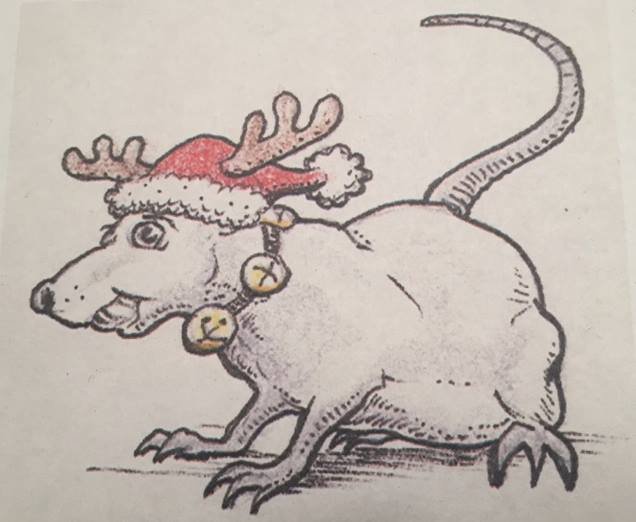 Cheese ands Greetings!
---
art by me, 2005 Christmas card
---

thanks for looking in!