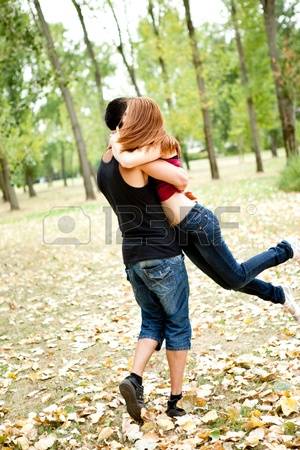 Image source
Our problem began when Uche and his family came to ask for My hand in marriage. My father refused, saying that his daughter would never marry an Igbo. According to him ,the Igbo caused the civil war, my mother said that the war made her a school dropout. Everybody had reasons to disapprove the union. One of my uncles mentioned religion as the barrier.
Months passed by and my parents still weren't yielding to all my pleading to bless the union between Uche and me. I just couldn't understand since the civil war was long gone; whatever led to it had been settled. My mother even predicted another war and said she doesn't want to loss me. I had no one to talk to my parent on my behalf. My Uche was sad but understanding and he stood by me even against his parent whishes and insisted he was going to marry me. It felt like our love grew stronger during our period of trial; we found each other more irresistible.
Things got more agonizing when my mother suddenly collapsed one Friday morning, she had been preparing break fast and I was assisting her when she suddenly fell. She was taken to the hospital and the doctor informed us that she had a damaged kidney and a surgery would be needed to be done. The hospital had no kidneys that matched hers so we needed a donor. You can imagine our despair when the doctor claimed my dad's kidneys were too weak for one to be removed, mine wasn't a match and my sisters all refused to give up one of their kidneys.
"I'm getting old , having one kidney is a risk i'm not willing to take", Muinat argued.
" I just can't do it, who knows the future?", Rodiyat insisted. "I would have loved to give up mine but my husband says I shouldn't try it", Zaynab added.
That was how my sisters had one argument or the other to give. My mother's golden and blissful children couldn't help her in her trying times, who could have thought? The doctor told us that the longer it took to do the surgery, the slimmer her chances of survival and we still weren't getting anyone that could donate for my mother. I cried and let out my fears to Uche who consoled me and assure me that all would be well and I kept having faith in God that he would keep my mother alive for me.
A silver lining appeared when I was called two days later by the family doctor that a donor had been found and that a family member was needed to sign some forms to approve the surgery. I rushed down to the hospital since my dad had gone on a trip. I spent 11 heartbreaking hours outside the room waiting to hear news of my mother. He had called my sisters and dad to inform them of the good news while I waited. The surgery was successful but the donor remained anonymous, the doctor blatantly refused to tell us who our savior was.
In all my excitement, I forgot to call Uche and inform him about my mother getting a donor and that she was out of the situation unscathed. I called him to inform him
Lets see what happens next in phase 3