I came across a great article today, "Stop Trying To Memorize — A Good Book Will Change You" by @gziadi / Gonzalo Ziadi. The title says it all really, that's the whole insight, but it really stuck me.
It resonates so strongly with me because I too needlessly worry about losing the knowledge of books and articles I read, and I too take notes, and I too experience it often as a bit of a chore. It does sometimes have the effect of making me put off reading because it doesn't feel relaxing.
Well guess what? I've made these few steps in the last few days:
Bought a Kindle Paperwhite
Loaded it up with books and articles from my reading list
Organised and synced my Pocket account to it via Calibre
Most drastically, cancelled by Netflix subscription.
I've crossed the line. I'm determined for reading to be relaxing, transformative and fun.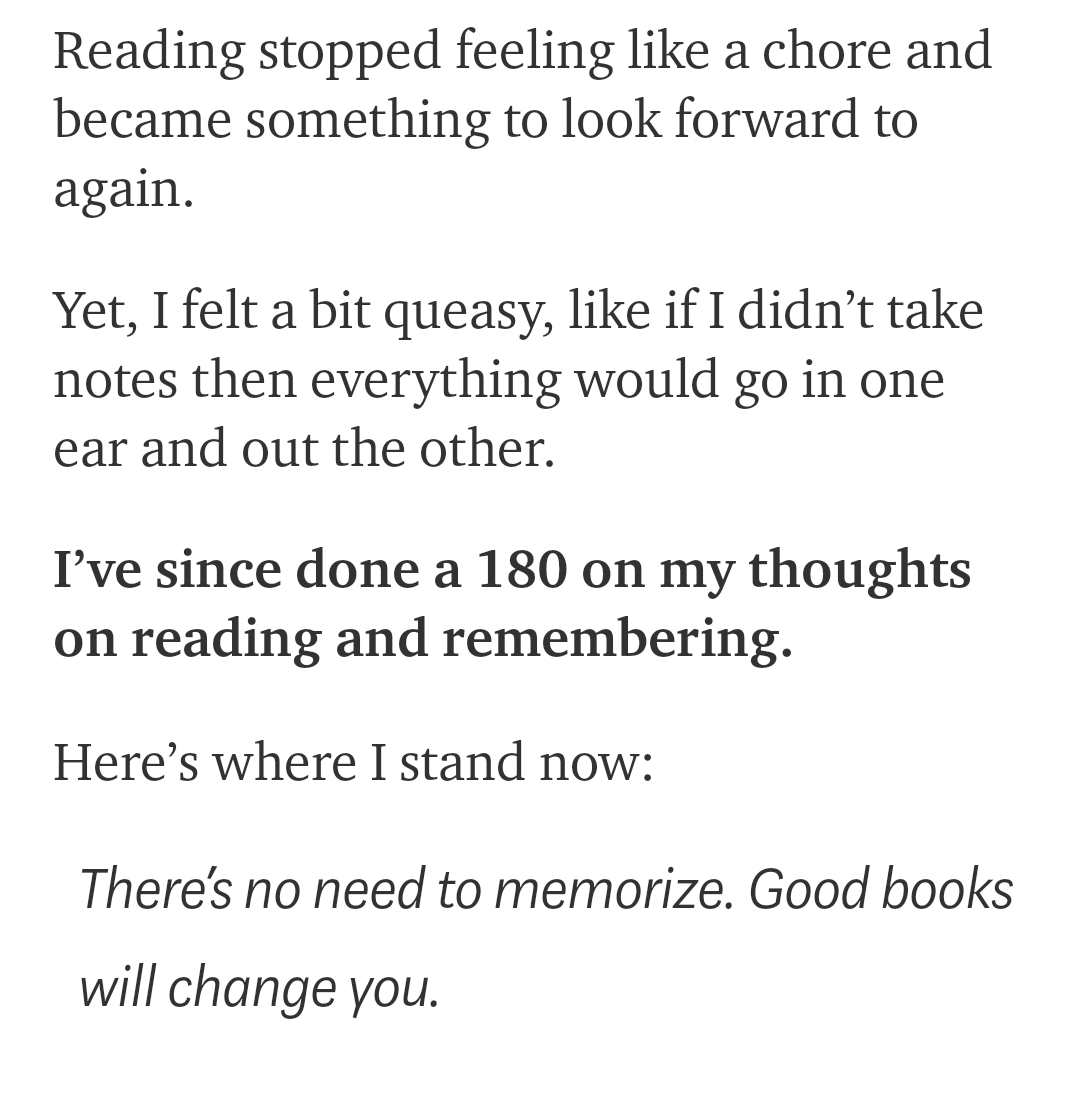 Posted using Partiko Android