I keep track of any posts on the Steem blockchain which I've found worth reading. Here's the stuff I've enjoyed over the last few days.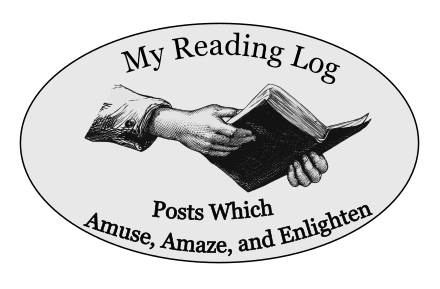 Happy reading!
Growing things
by @bowentroyer
"Today on 2 Minutes with the Farmer we are talking about money that grows on trees. I went out and checked on some of the many walnut trees on the farm. We collect and sell walnuts in the fall. Last year we collected over 11,000 lbs of shelled walnuts and sold them. If you have access to some walnut…"
---
STEM
"Today we are going to peep through the emotional lives of Damian and Laura. More specifically, through the way they deal with their own emotions when they find themselves in a state of mental suffering; in other words, their cognitive style (thinking style). Let me inform you that Damian and Laura…"
---
by @ravenruis
"The William Bryan, a barque, left the English port of Plymouth on the 19th of November, 1840, with about 148 passengers (70 of those being children). It was the first of six ships carrying (mainly sponsored) settlers to a new planned settlement organised by the Plymouth Company (its…"
---
by @valth
"Can you imagine if female humans were 40,000 times the size of the males? That would be absolutely absurd! We do so have some sexual size-dimorphism in humans, a term used to describe how different size the sexes of the same species is. In general, males are more muscular and bigger than females,…"
---
by @sciencetech
"Hey guys, don't be taken aback by the title of this piece. I bet in no much time, you gonna get the gist of what this is all about. Okay, with that said, let me take you a little back into history. Assuming you are a 19-century physician and a patient come running after you with a complaint of acute…"
---
by @anzha
"To say the Hobbits of Flores are a controversial topic in paleoanthropology is putting it mildly. They were announced in 2004 and dubbed a new species, Homo floresiensis. The fossils showed a people standing at 3 ft 6 inches (1.05 m) and had a very small brain. The suggestion was H. floresiensis was…"
---
Games, art, and geekery
by @blewitt
"At the shop we always seem to acquire tons of the old Classics Illustrated Comics. It seems any old collection we purchase has a chunk of these in it. While I think they are awesome...they just don't sell well in our shop. Superhero stuff is where it's at for us. The Clasdics Illustrated comics just…"
---
"As big an RPG fan as I am, my first love will always be Dungeons and Dragons. My collection fills two six-foot book cases, and I'm nowhere near finished adding new goodies. But despite what your first glance at my shelves may imply, there's room for more than one RPG in this aging geek's heart. Over…"
---
by @airmatti
"CCR, what a sound! Versione italiana in basso ▼▼ 02.08.2018by @airmatti One of my favorite band is the Creedence Clearwater Revival. It's one of those bands that you have been listening for years and have never tired of hearing. They are one of those bands that when a piece of them goes on the radio…"
---
by @stahlberg
"I made this for the company portfolio, the company I work for (Streamline Studios), and I recently got permission to show it in public. Perhaps you remember the replicant Zhora running away from Decker, getting shot in the back inside some kind of mall. I was inspired by that to make a "cyber punk"…"
---
by @ran.koree
"Ciao a tutti Un velocissimo disegno di una vecchia console portatile con il gioco Paperboy Rapid sketch -Game Gear -Paperboy Materiali utilizzati : Trattopen nero- Matita Alcuni passaggi del disegno 01 Traccia 02 03 04 05 Mancano solo le ombre Altre foto del disegno finito All works and photos are…"
---
by @swarddraws
"Hello Steemit! So this one is basically just for fun. I was recently commissioned to draw a Bernie Wrightson style illustration of the Boris Karloff Frankenstein. This was basically a dream commission for me, as Wrightson and Frankie are two of my favorites of all time. And more importantly it was…"
---
"I've got a full boat for you for the weekends post! a blog AND after that, a buncha pics of cool commissions I've done. This should keep you busy for awhile. ahem... Lettering and inking/commission request advice! I myself don't take commissions very often. I am usually busy working on a book, or…"
---
ZOMBIE ART
"Fiorella is an old zombie who is obsessed by physical beauty, she considers herself beautiful and never tires of contemplating her, she is in love with herself and her auntoestima is not obscured by anyone; her son Lois also a zombie accompanies her everywhere while observing how distracted she is…"
---
by @linnyplant
"This is part of my Learning to Draw Dungeons and Dragon Series. She's not part of my original crew, but there was a Lich in our campaign. I think our Dungeon Master put the Lich there for flavour, as a prop of sorts. Our level 1 Elf Ranger ran past and shot an arrow at it... We were noobs, we didn't…"
---
by @javisem
"Hello my dear friends of Steemit, this time I show you my work to participate in the "Trial by Comics" Coordinated by @kommienezuspadt, the theme of this week is "Zombies". Let's go step by step in drawing this drawing! While I'm drawing, I digitize the process with a scanner. The materials to use:…"
---
by @allangraves
"Hello stemmers, Following @kommienezuspadt advice to entry in this week's trial by comics contest I decided to jump in! I based my entry's character in one of my favourite zombie movies ever: "return of the living dead" without being any specific character from the movie, it's my interpretation on…"
---
Big, beautiful world
by @slowwalker
"There was an observatory near Byeokgol-jae. I could look around the scenery near Byeokgol-jae reservoir. Korea is a country of the mountains. You can see the mountains everywhere in Korea. But this area is the only place you cannot see the mountains. And it is the only place you can see the horizon…"
---
by @ladybug146
"Hey Steemians!! I am now back from my other camping trip to the Rockies, as promised I will now finish with the last day of our first trip before carrying on with the details of the latest mountain getaway. All this hiking was fun and I wish I could stay here longer but we do have 3 kitty cats that…"
---
"The Ionian Islands are known for their popularity in Europe. Among them, one of the most attractive is the island of Lefkada. I often mentioned Lefkada in previous posts and today I would like to tell you a little more about this island. Lefkada is the only Greek island that can be reached by land.…"
---
"Mặt trời thương nhớ người con đã mất, rơi lệ ngày đêm, cuối cùng nước mắt đọng lại thành Titicaca. Người ta gọi Titicaca là Nước mắt Thần Mặt Trời là vì lẽ đó. Titicaca Mặt Trời luôn là một biểu tượng có vị trí đặc biệt trong tín ngưỡng tâm linh của người Andean. Trong những giai thoại được truyền…"
---
by @traveltramp
"The Sunken Cemetery Under Camiguin Island Camiguin is a beautiful, volcanic island in the southern Philippines, but with the exceptional, natural beauty, there's comes also a dangerous natural, and potentially deadly element. Because of its volcanic nature, and its location in the Pacific Ring of…"
---
"Road tripping across Canada last Summer was EPIC! It was a leisurely trip as we had no real time constraints but, we still needed to work from the road. We drifted from province to province in search of beautiful places and interesting things to do. Here's a look at our time in Ontario. After…"
---
by @natubat
"With the weather forecast looking very changeable, me and my friend Kathleen decided to tackle the Creag Meagaidh circuit, a walk that takes in three "Munros" (mountains of 3,000 feet or more). Creag Meagaidh As I outlined in yesterday's post, I am aiming to "bag" all 282 of Scotland's Munros, and I…"
---
"Are you ready for another trip with me in Mallorca? Fasten your seat belts as we're going to drive in mountains and the roads are curvy and narrow 😊 Are you asking where we're heading? Then continue reading 😊 There are too many places to see in Mallorca when you're only staying for one week. Even…"
---
by @ctdots
"Who told that there is no mountains or canyons in Lithuania? Well, technically, it is true. Lithuania is located in Eastern European plain where most of the biggest countries in the world without mountains are located. But if you are not into idealistic viewpoint too much and enjoy things more in a…"
---
FOOD
"Hello my Dearest Foodies, I was planing to make this recipe for a long time, even before I knew about this challenge. I was just waiting for lover prices and nicer cauliflowers. And the timing was just perfect! I couldn't believe how beautiful cauliflower I got, for almost half price of what it…"
---
by @gooddream
"I think if you were to ask most people if they like Thai food the answer would likely be "yes." Thai food is, without question, the most popular South-East Asian cuisine in the world and one of the most iconic types of food overall. However, it surprises me to find out how very few of my western…"
---
Folklore
"Hello friends, today I come to tell you a little about stories that really seem comical to me until the night falls and they tell you in a dark place (that's where you start to stop being the "brave") and that results that like all oral and written tradition in #Venezuela there are myths or legends…"
---
by @sankofa
"Big announcement first: We got Sponsorship! As part of her contribution to foster community and further incentivise good quality, original content creation on Steem, Curie is sponsoring the prize pool for the Sankofa Folklore series of contests for August and September. Find out ways you can support…"
---
BOOKS
"As a Hemingway fan, this comes as a welcome surprise! A Hemingway story, entitled A Room in the Garden and penned in 1956, is going to be published in the summer issue of The Strand literary magazine. The story takes place during the Second World War, narrated by a young soldier in the Ritz Hotel…"
---
"Archaeologists have just unearthed the oldest public library in Germany, which dates back over 2,000 years and may have housed up to 20,000 scrolls. It was originally discovered in 2017 during the excavation of the grounds of a church in Cologne. Archaeologists knew the walls were of Roman origin,…"
---
Open source (unless you're RMS, then free software)
by @techslut
"My main job on the Utopian.io Open Source Radio Show on MSP Waves (aired live weekly on Wednesdays at 6PM UTC) is causing mayhem is bringing in the freshest and most interesting news from the open source world, and (when possible) adding some commentary to each new item. When on the air, I usually…"
---
Steemitself
"As many of you bloggers know, it is growing increasingly difficult to monetize your blog. From ad blockers to being paid based on traffic, every year it gets more difficult as the competition for eyes grows more fierce. And lets face it, people are tired of being pitched to buy items when the…"
---
"Should bid-bots unvote posts on Day 6? Hi everyone, I find myself writing another post about bid-bots. I have covered off a lot in my previous posts. My most recent post titled 'Bid bots and the possible economic implications' looked at the current situation on Steem with a focus on the effect on…"
---
Crypto as currency, with games
by @sames
"If you didn't hear the good news. Well let me tell you. news is from this article of a reputable source: https://www.businesswire.com/news/home/20180803005236/en/Intercontinental-Exchange-Announces-Bakkt-Global-Platform-Ecosystem ICE launches BAkkt ,a cryptocurreny exchange and warehouse solution a…"
---
by @blockgames
"Support this project on Fundition.io ps: You can donate with steemconnect and pay with Steem. Blockgames is always on the lookout for new projects to look into and possibly support. Especially games that tries to connect STEEM blockchain and gaming. Not nesecerially because I personally am Invested…"
---
"Yesterday I wrote a post about how the gaming industry is coming to the STEEM blockchain. Steemgg is a platform which will allow independent game developers to profit from their creations. https://steemit.com/steemgg/@taskmaster4450/steem-gearing-up-for-take-off-usd20-billion-industry-in-sight They…"
---
by @timcliff
"Today I just launched a new website! SteemEconomy.com What is SteemEconomy.com? SteemEconomy.com is an up-to-date list of businesses that accept STEEM/SBD as a form of payment. The main goals of this website are to: Provide Steemians with an easy-to-use interface where they can find all of the…"
---
Curation
"To help promote and improve the artistic community here on Steemit I am doing a weekly curation! Most of the artists I have chosen are still minnows and are waiting to be discovered and others that I will feature have just plain impressed me! All of these posts will be voted on by me and also our…"
---
So, what's all this then?
My goals here are to foster interaction on steem and provide visibility for good content.
Why not just resteem
This is basically a UI issue; I've noted in my feed that some great accounts which resteem dozens of times a day tend to drown out other posts. Until there's a way to separate author-content from resteems in there general steem-verse (i.e. on Steemit), I don't like resteeming much.
Criteria and format
The only real criterion I have is that the article should be something I was happy to have read. Ideally, it would be recent enough to still be active for 3 to 4 days after I post. A few other other things:
There's no restriction on category, though I tend to read more STEM/nerdy stuff
The list is not exhaustive
If I left you off, it's not because I don't think your post was worth reading
I'm still figuring out how to arrange topics
Post order is like the point system on 'Whose Line Is It Anyway' - meaningless
If you're a prolific author, I might only list one post in full format, then mention others.
If I post your stuff a lot, I may leave you out from time to time to make room for others.
If time allows, I may provide commentary on posts, but right now I'm letting them stand on their own merits.
Artists! I'm trying to post your art in such a way that people can see enough of it to know if they want to follow the link. I definitely don't want to just repost your stuff in full resolution. Let me know what makes you happy.
Call to Action
I enjoyed compiling this list and you can do it, too. Even if your vote counts for nothing and you have 3 whole followers, start keeping track of what you actually liked reading and let the world know about it. I don't think there's a relevant tag yet, so let's go ahead and use #readinglog. If there is a better tag out there, let me know.
Remember, a community without interactions is just a bunch of people. Comment, vote, promote, even resteem!
Copyright Info
Logo modified from CC0 material on Pixabay by OpenClipart-Vectors, and released under the same.
Preview images are from the referenced posts and source information should be contained therein. Preview text is directly quoted from post and the property of that post's author(s).