I keep track of any posts on the Steem blockchain which I've found worth reading. Here's the stuff I've enjoyed over the last few days.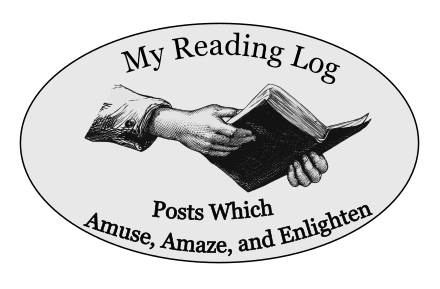 Happy reading!
Steemitself and associated
by @paulag
"DTube is a decentralized video streaming app built on top of the STEEM blockchain. It is currently in receipt of delegation from @misterdelegation as a way to help support and grow the project. This delegation is used to reward content creators with upvotes that are attached with a value. But, do we…"
---
"Its almost 6 weeks after the launch of @actifit, and it is really expanding in steemit sooo quickly! I first saw it in a post by my friend @diamantis (whom I really trust when it comes to news & insights about new projects) Of course if a project is new and comes from a respected Team and is on the…"
---
by @steemstem
"The main event of the Utopian.io team and community meetup is happening on September 20th and you are invited! Join us for twenty-four hours of designing and developing inspiring open source applications to benefit the users of Utopian.io and the Steem blockchain. In addition to providing an…"
---
by @playonsteem
"What is PlayOnSteem? @playonsteem is the brainchild of @derangedvisions, @kaliju and @roundbeargames. We were trying to come up with different ideas that could bring the fun to the Steemit platform. So many people are down right now because the market is down. Everyone is struggling with earning…"
---
by @eonwarped
"Today I wanted to write about some task automation I was playing with while we were getting the Steem Subreddit up and running. Steem Subreddit As background, there's now an announcement by @acidyo with a cool initiative to drum up activity on the subreddit and to encourage participation. This will…"
---
"If you are brand new to Steemit and are used to centralized social media sites that hold your hand, Steemit might seem a bit mystifying. This blog might help you hit the ground running. Steemit is what is known as "alt-tech" or a "decentralized platform" which, as I understand it, more or less means…"
---
by @steemitblog
"Hello Steemians! We have some exciting news to share. We are about to put the finishing touches on Hardfork 20, thanks to our core development team and your thoughtful suggestions and review. As a result, we can now focus on delivering Smart Media Tokens (SMTs) to you. SMTs Release Date We're happy…"
---
Games, art, and geekery
Myst was one of the earliest "multimedia" games for PCs. In fact, this ad refers to the game being available for the Macintosh and "on MPC". Confusing terminology if you ask me but they basically meant a PC with a CD-ROM…"
---
""
---
by @jackofcrows
"Good Afternoon Steemians! It would appear as if I have again been neglectful toward showcasing any DC books. It's been Marvel heavy, to an extent rightfully so as they comprise the majority of my collection. Tonight I am going to give you two classic Swamp Thing looks from really early in the run,…"
---
by @triverse
"Most mobile games don't hold up that well to the test of time. Either due to dated graphics or lacking game play, mobile games have a tougher time than other platforms. Plants vs Zombies is a mobile title that came out many years ago and has had an interesting life cycle. We have only received one…"
---
by @vesteban
"No, not speed the drug, speed in the sense that I drew my ass off and nearly f*cked up a promise made to a fan. Me and the the first comic group I worked with (Helock Comics) would attend a yearly Comic Con held in Cape Girardeau, Missouri called Cape Con. It was the first comic show that we all…"
---
by @blewitt
"Holy crap!!! Marvel just announced a sweet One Shot heading to comic shops across the globe. Web of Venom: Carnage Born #1 is going to be written by Marvel's golden boy...Donnie Cates. Art will be supplied by Danilo Beyruth. Expect a bunch of variant covers for this book which is due out in…"
---
Books
by @didic
"Many people know that Wednesday is New Comics day. Somewhat less known is the fact that Tuesday, in the US, is New Books day. Weekly disclaimer: This weekly post highlights some of the books being published on any given week, usually in the science fiction and fantasy genres, both YA and books for…"
---
Big beautiful world
by @traveltramp
"My Pictures From The Wild Coastline Of Albany, Western Australia Albany is a much under rated and under visited city on the far southern coastline of Western Australia. It's a small city, but a historic one. It was the first settlement to be founded by Europeans on the west coast of Australia and…"
---
by @danielapetk
"The bigger part of the people in Bulgaria don't like our country. They murmur, complain and compare it to other European countries. But there are few that just feel Bulgarian with all their souls, they love every Bulgarian and they would tell you, that there is no better place in the whole world. I…"
---
"An explosion of colour, hot apple cider and white steepled churches. That's how I'd best describe Autumn in New England. It's a constantly changing, colour filled wonderland. Where the cool, crisp air turns your cheeks pink and you can eat pumpkin pie for breakfast. Join me on a trip through Maine,…"
---
"Last week I wrote briefly about Sexywoman in Peru. Her real name is Sacsayhuaman and she is a citadel located on the outskirts of Cusco. Some say that the city of Cusco was built like a puma, one of the three animals that symbolised the Incan society ( the other two being the condor and snake), and…"
---
by @dan321
"The endless greenery, the hills with sheep flocks, the strong mountain air, the silence that is only broken by the sound of the tangle and the birds are addictive. At Magura, in Braşov County, I found a landscape broken from the paintings, where each patch of earth seems to be carefully placed in…"
---
"This year we are blessed with a great summer in Switzerland! Usually August tends to be colder and rainy but this year it's sunny and still very warm, so we try to go to nature as much as we can. Yesterday we went to Flumserberg and I would love to show you around. I am sure you will like it! ISO…"
---
by @joyrobinson
"Welcome To: "Parque del Buen Retiro" or Retiro Park is a major tourist spot and one of the largest Park in Madrid. It has an area of 1.4 km sq (350 acres). The park was opened in 1868 and initially used to be a retreat place of the Spanish Monarchy before it become a public park in the late 19th…"
---
STEM
by @suzanrs
"Your stomach 'could' eat you… and so why doesn't it? You probably know what stomach acid is (also known as Gastric Acid) - or you've heard of it at least. It's a term that's thrown around quite often in discussions of health, nutrition, and biology. The way it actually…"
---
by @synick
"Journey through the globe to a very small and lowly populated village Darweze located In the middle of the Karakum desert in Turkmenistan, a place recorded to have two characteristic large openings in the ground. One called the Turquoise Lake Crater and the other the Darvaza gas crater AKA Door to…"
---
by @shai-hulud
"The Solitaire Cipher source In this post, I'm going the explain how to encode and decode using the low tech, high-security Solitaire encryption designed by Bruce Schneier and featured in Cryptonomicon as the pontifex cipher but before I go too far I'm let me suggest some additional reading. First is…"
---
by @carlgnash
"I want to have the talk with you. A male and a female have sex, an egg is fertilized and that is where babies come from. You with me so far? Okay, now throw that out the window :) I want to have another talk with you. There are no males. There is no sex. An unfertilized egg develops into an embryo…"
---
History
by @ravenruis
"A Comparison between Alfred's Burhs and William's Castles in Medieval England Wigmore Castle, Herefordshire. "The stone castle was built by one of William the Conqueror's captains, William Fitzosbern." image source When comparing the structures of burhs to early castles in England we can see that…"
---
"The Southwest Underwater Archaeological Society An Archaeologist's Perspective picture by A Hall Introduction One of the least understood historic preservation resources nationally consists of the shipwrecks that litter the floor of our nation's offshore waters, harbors, estuaries, rivers, and…"
---
What a piece of work is a man!
"400, 000 children live in such extreme poverty that their parents are unable to afford to buy them their own bed. The 400, 000 figure is an estimate made by the charity Buttle UK. The charity calculated the estimated figure of 400, 000 based on a sample of the 10 000 families it helped last year.…"
---
Carrots
by @theneohippy
"This year we wanted to try out a bunch of carrots, mainly to see which we liked best. Well, the verdict is in and I thought I'd share my thoughts about the varieties we grew. I planted six varieties in the spring, only one that was a type I had grown previously, and that was the Scarlett Nanthes.…"
---
Crypto
by @pangoli
"Hey guys, today I want to talk about a topic that is particularly important to me in a way. 2 years ago, I was quite the quintessential gamer, especially when it came to Multiplayer strategy and MMORPG games. You name it; FIFA Multiplayer, Transformers, COD, Clash of Clans and Clash of Lords 2,…"
---
by @delta1512
"5 Late Nights of Programming Over the past five days I've committed myself totally to the code of the Gridcoin Discord Bot with this being the most programming that I've probably done in my life. The code overhaul involved moving the code from the mess of regular async discord.py to a more refined…"
---
So, what's all this then?
My goals here are to foster interaction on steem and provide visibility for good content.
Why not just resteem
This is basically a UI issue; I've noted in my feed that some great accounts which resteem dozens of times a day tend to drown out other posts. Until there's a way to separate author-content from resteems in there general steem-verse (i.e. on Steemit), I don't like resteeming much.
Criteria and format
The only real criterion I have is that the article should be something I was happy to have read. Ideally, it would be recent enough to still be active for 3 to 4 days after I post. A few other other things:
There's no restriction on category, though I tend to read more STEM/nerdy stuff
The list is not exhaustive
If I left you off, it's not because I don't think your post was worth reading
I'm still figuring out how to arrange topics
Post order is like the point system on 'Whose Line Is It Anyway' - meaningless
If you're a prolific author, I might only list one post in full format, then mention others.
If I post your stuff a lot, I may leave you out from time to time to make room for others.
If time allows, I may provide commentary on posts, but right now I'm letting them stand on their own merits.
Artists! I'm trying to post your art in such a way that people can see enough of it to know if they want to follow the link. I definitely don't want to just repost your stuff in full resolution. Let me know what makes you happy.
Call to Action
I enjoyed compiling this list and you can do it, too. Even if your vote counts for nothing and you have 3 whole followers, start keeping track of what you actually liked reading and let the world know about it. I don't think there's a relevant tag yet, so let's go ahead and use #readinglog. If there is a better tag out there, let me know.
Remember, a community without interactions is just a bunch of people. Comment, vote, promote, even resteem!
Copyright Info
Logo modified from CC0 material on Pixabay by OpenClipart-Vectors, and released under the same.
Preview images are from the referenced posts and source information should be contained therein. Preview text is directly quoted from post and the property of that post's author(s).