I keep track of any posts on the Steem blockchain which I've found worth reading. Here's the stuff I've enjoyed over the last few days.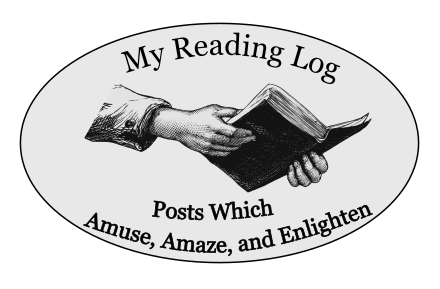 Happy reading!
STEM
Let's talk about Xenobiotics, biotransformation, Drug Synergism and the Placebo effect
by @cyprianj
"Drugs are chemical substances that basically help the immune system of the body to fight or ward off infections. They energise and boost the combating action of leukocytes against pathogens that have intruded the human body system. Most times people have…"
---
How one's interest toward science and education can make him get richer, faster!
by @alexdory
"It always seems that the rich are getting richer, especially to the people not being rich. The inner workings of it seem hard to grasp and most of them are attributed to better privileges when viewed from outside, the people getting rich invoking the fact…"
---
Lottery mathematics - to play or not to play, that is the question...
by @zen-art
"I always considered probability to be a long-lost love child that mother math had with father crystal ball forecasting of the future. Women have always been attracted to bad boys, do not judge her. …"
---
INTRODUCTION TO CARTOGRAPHY - CHOROPLETH MAPPING
by @lordneroo
"How are you doing today? I hope everyone's having a good time. Moving deep further into the Fall season, the weather is somewhat perfect, making it easier to saty productive. However, a few setbacks and some extra work kept me from blogging for more than a…"
---
Humboldt's New World on the Brink of Destruction. Venezuela Mining Crisis.
by @highonthehog
"It is very noteworthy to speak of mining in Venezuela, simply because this beautiful country is one of the richest in mineral resources in the world.
The main diamond mines of Venezuela, are mainly in the Caroní river basin and are owned by mining…"
---
Cringe Tech: Is Solana the Sex Robot a Suitable Replacement for Real Human Companionship?!
by @techblogger
"Who doesn't like sex robots? I mean don't knock em til you try em right? Or maybe not... This is a subject that polarizes the masses and really makes us take a deep look at our humanity. If everyone had a sex robot, mankind would cease to exist in a few…"
---
It is easy to be a lord of the rings
by @mathowl
"I am currently still on holidays but today I am at my partner's place to take a break from travelling. I wrote about half of this before I went away so I thought I just finish it today.
I saw this awesome gif a bit over a week ago: Lord of the rings (I…"
---
Animal Sex Education: How Spider Babies Are Born
by @ruth-girl
"Yesterday I showed you two hatches of spiderlings I found in my garden.
Remember?
Today I'll be explaining how we ended up from this...
to this
Get to know the parents
In spiders, sexual dimorphism is a thing. This means that the females are usually…"
---
Steemitself
The trouble with view counters
by @lemony-cricket
"Hi and hello! @lemony-cricket here and... I know some people miss the view counters on Steemit. I've even seen people blame their absence for a lack of engagement, and I understand that mindset. View counters, after all, are a feature everyone has loved…"
---
Delayed Votes, A Feature I Want But Don't Need
by @espoem
"I have been using the GINA bot on Discord for quite a long time now, mainly for notifications on new posts from selected people and activity on specific topics. It has been an invaluable companion in my daily, not so publicly visible, activity on Steem.…"
---
Big beautiful world
Our soul-soothing trip to Upper Austria + tiny things matter the most :)
by @matkodurko
"That's why my answer to my parent's this year was:
We're meeting in Upper Austria. For me it was circa 250 kilometers and for my parents around 500.I took an early train at 5am and closer I was getting to the place, more I knew our decision was…"
---
Island Hopping and a Fun Surprise in the Ocean Near Boca Chica, Panama
by @apanamamama
"One of the advantages of living here in Panama is we can be in the mountains in the morning and spend the rest of the day at the beach. We took advantage of this recently and spent all day on a boat and island hopping! It was so much fun, I wanted to take…"
---
The World Nomad Games! The Olympics of Central Asia!
by @traveltramp
"The World Nomad Games are a crazy sporting and cultural event that has been held every two years since 2014 in Kyrgyzstan. It's a mad display of Central Asian life, and of nomadic lifestyles. Forget the Olympics. The World Nomad Games is the sporting event…"
---
Art, Travel and Culture: the gothic magic of the Cathedral Museum of Astorga
by @juancar347
"After observing with genuine interest that processional cross or Lignum Crucis that, according to what is said, belonged to the Templar knights of Ponferrada, and be carried away by the sublime magnetism of the formidable Marian images that are located…"
---
Exploring Loch Leven Castle and its surroundings!
by @vtravels
"Hope you are all having a great start to the week! I am back with another amazing day adventure to share with you all! I love visiting Castle's and in the UK we are blessed to have thousands of them! In Scotland there are just so many that I am yet to…"
---
Romania seen through the eyes of a 4 years old Canadian
by @lymepoet
"Last summer my son and I travelled to Eastern Europe and spent a few good weeks in Romania. The questions below are only a few of the concerns expressed by my son during our stay. I thought of sharing with you these dashes of wisdom of my four years…"
---
Visiting Kew Gardens - part 1
by @eveuncovered
"I finally visited The Royal Kew Gardens in London, and I'm so happy I did! I Spend there nearly four hours, but could have easily spend days roaming around the huge garden grounds. It took a half an hour ride on the underground to get from Central London…"
---
Art
My miniature Witch is done :-)
by @maysi-art
"My miniature Witch is Done :-)
It was such a joy to make her :-) I called her "Fauta".
Does anyone find out, what it means? ;-)
I think, I should make more witches.
I already have another one in mind and cat sitting on her shoulder.
Have a…"
---
5 things from your "Beginner Brain" you should keep forever
by @lifesacircus
"When I began Circus, I was coming at it from a theatre perspective. I had my actor lens and my dancer background and then I suddenly saw all of these things dangling in the air that I could use in my story telling. AMAZING RIGHT?
Well...first I had to…"
---
Geekery
Catwoman Is Naughty
by @blewitt
"Okay...so I love showing you guys some of the upcoming beautiful cover coming out. Anyone who's been following knows that DC has been on a roll with amazing variants by the likes of amazing artists such as Hughes, Frison, Cho, Artgerm, Martina, and more.…"
---
Minecolonies & Barbarrrrrian Rework
by @raycoms
"Hey everyone, lately I had noticed how weak our barbarians against colony defense systems are, based on that I decided that they urgently require a small rework.
The results of this can be seen in our new video:
-Jla30I
Based on that several changes had…"
---
WEREWOLF BLUES
by @allangraves
"Hello steem!
Hope everyone is having a good week,
Been busy with the Slashback video stuff,l have some ideas that l want to develop..
Now Im gonna post the picture of the (nearly) finished Wolfman piece for the Universal Monsters back piece that lm…"
---
Michael's RPG Shelf: Folnar's Dagger (2001, Mike Mearls)
by @modernzorker
"Second Edition Dungeons & Dragons was a gloriously sprawling product line, one of the largest ever created for a single table-top roleplaying game by a single company. While 1st Edition was nothing to sneeze at, with its plethora of hardcover rulebooks, a…"
---
DIGITAL ART - Venom
by @artwithflo
"I had so much fun painting Venom in Procreate!
I have made a quick portrait painting of Venom and it was so much fun! Especially the slime was really fun to paint. The teeth were quite challenging, but I like how it turned out.
THE…"
---
Wonder Woman Looks Lit
by @blewitt
"The image was just released for the next in a line of awesome B covers for Wonder Woman by Jenny Frison. This time for issue #56 which will be out on 10/10/18. Blah blah blah...Jenny is amazing...Wonder Woman looks high as F@ck!!!!Steepshot IPFS IOS…"
---
Just a man and his car
by @edgaruvm
"An old drawing of Bats appreciating his car; pretty sure I sold this a while back.
I'm not really big into the whole idea of having Batman looking like he's got great big ripping muscles. I really like the someone like Mazzuchelli or Derington draws him.…"
---
2015 digital painting
by @nosoart
"…"
---
To Guide or Not to Guide: NES Game Atlas (1991, Nintendo of America)
by @modernzorker
"In the days before satellite navigation, cellular phones, and GPS, every driver planning a cross-country voyage knew the most important thing he or she could pack in their car wasn't an extra change of clothing, a set of jumper cables, or even a towel. No,…"
---
Polymega might be the ultimate clone console, with support for both cartridge and disc-based games!
by @retro-room
"Retro gaming clone consoles have been a thing for about a decade now, with countless machines from the NES-clone Generation Nex to the new Atari 2600 clone, the Retron 77. But what about games released on disc?
As I predicted way back in January, we're…"
---
"Hello steem!
Today lm gonna post about the Universal Monsters back piece that lm working on,
This past weekend l finished the wolfman part of it,even tho l still have to put some sky in it,but l rather wait for that since l wann asee how much room l have…"
---
Food
Get paid steem to review food ! Let's Eat !
by @bitrocker2020
"So check this outAfter using this app for a few days, its really amazing at how seamless it is to use and those who have problem in finding what to post today ... just review what you are EATING okay !
Getting started is very easy. Download the app on…"
---
Proof Of Works... Making Bread!!!
by @senorcoconut
"I am only posting to show a proof that it works recipe I found on Steemit. For the original recipe please read the following post by @llfarms:
Rustic Braided French Loaf | Recipe
So I followed @llfarms's recipe almost to the T... I do not have a…"
---
The Canning Guide: The Basics For Preserving Jams, Jellies & Pickles
by @walkerland
"As gardens begin to burst with gorgeous ripe berries, cucumbers and tomatoes canners from around the world eagerly pull our their equipment and get to work creating sumptuous home-made creations.
Here on the homestead we use a wide range of methods to…"
---
Code and people. Don't ignore the people aspect
Marketing Open Source Projects [Part 2] - From Vision to Household Name: Naming Your Open Source Project
by @techslut
"Everyone is familiar with corporate brand names - from Coca-Cola and Nike to GitHub and RedHat. What should open source project owners consider when naming their project and company?"
---
Growing
🌺 September Gardening - More Lesser-Known Veggies And Fruits (Part 2)
by @simplymike
"This is part 2 of my September Garden Update, in which I'll show you what else I have growing in the backyard, starting with these beautiful sunflowers that just started blooming.
More Lesser-Known Veggies And Fruits
Yesterday I posted part 1 of my…"
---
Tree Tuesday - The Musa Thousand Fingers Banana Tree !!
by @hangin
"It was in these temple grounds that i came across this Banana tree call the Musa Thousand Fingers Banana Tree now i have seen many varieties of banana trees with different types of bananas growing of them but this one never , didn't even know it…"
---
So, what's all this then?
My goals here are to foster interaction on steem and provide visibility for good content.
Why not just resteem
This is basically a UI issue; I've noted in my feed that some great accounts which resteem dozens of times a day tend to drown out other posts. Until there's a way to separate author-content from resteems in there general steem-verse (i.e. on Steemit), I don't like resteeming much.
Criteria and format
The only real criterion I have is that the article should be something I was happy to have read. Ideally, it would be recent enough to still be active for 3 to 4 days after I post. A few other other things:
There's no restriction on category, though I tend to read more STEM/nerdy stuff
The list is not exhaustive
If I left you off, it's not because I don't think your post was worth reading
I'm still figuring out how to arrange topics
Post order is like the point system on 'Whose Line Is It Anyway' - meaningless
If you're a prolific author, I might only list one post in full format, then mention others.
If I post your stuff a lot, I may leave you out from time to time to make room for others.
If time allows, I may provide commentary on posts, but right now I'm letting them stand on their own merits.
Artists! I'm trying to post your art in such a way that people can see enough of it to know if they want to follow the link. I definitely don't want to just repost your stuff in full resolution. Let me know what makes you happy.
Call to Action
I enjoyed compiling this list and you can do it, too. Even if your vote counts for nothing and you have 3 whole followers, start keeping track of what you actually liked reading and let the world know about it. I don't think there's a relevant tag yet, so let's go ahead and use #readinglog. If there is a better tag out there, let me know.
Remember, a community without interactions is just a bunch of people. Comment, vote, promote, even resteem!
Copyright Info
Logo modified from CC0 material on Pixabay by OpenClipart-Vectors, and released under the same.
Preview images are from the referenced posts and source information should be contained therein. Preview text is directly quoted from post and the property of that post's author(s).