I keep track of any posts on the Steem blockchain which I've found worth reading. Here's the stuff I've enjoyed over the last few days.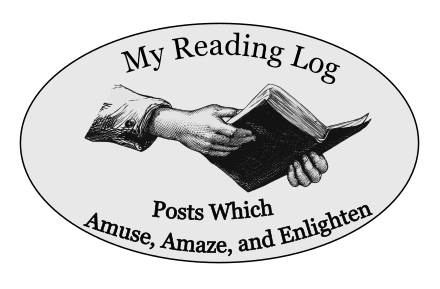 Between hurricanes and melting hardforks, this one is a little light and delayed. So many castles and vampires though!
Happy reading!
Utopian and coding
Utopian.io Weekly - [September 14 2018] - Get Ready to Hack!
by @utopian-io
"With the Utopian Hackathon less than a week away, we're focused on preparations and plans to make it the funnest international hackathon you've ever attended. In the meantime, we're also optimizing our communication channels (like our Discord server),…"
---
Art
ART EXPLOSION WEEK 48: Theme SELF / 40 STEEM in prizes!
by @juliakponsford
"Here we are again folks, ART EXPLOSION, THIS IS WEEK 48! The theme this week is SELF! We have had this theme before, and loved the entries! It can be a self portrait, or any piece of art that tells us about yourself, be creative and surprise us!Once…"
---
Infrared Photography - Continuing my walk through the forest
by @solominer
"This is an continuation from my #beautifulsunday post I did. I had some more photos I did not want to give a description to at the time so I left them out. But they need to be shown I think, and now I can talk about them.
Below is a link to that…"
---
Big beautiful world
By train through Europe - 15th August - Budapest
by @suesa-random
"Romania had been beautiful, and @alexdory promised us that there was much more to see, but our train left before noon, which gave us time for a nice breakfast, but not to see more things.Still, the time with our friend had been great and we waved him…"
---
A bat's P.O.V at Dracula's Castle
by @vonaurolacu
"Bran's Castle was associated in time with Bram Stoker's "Dracula".
Why da' fuck that happened, beats me. But Romanians decided to ride that wave of eerie popularity and monetize upon it. Not enough if you ask me.
The fact is that Vlad the Impaler (or as…"
---
How to fit your whole life into one or two backpacks? 😊
by @route-m-d
"Do you like hiking and camping? Or maybe you are a hostel lover? Are you going to hitchhike or take buses, planes?
Where are you going? Sunny, hot south or cloudy, colder north?
Those are the key questions you have to ask yourself (and answer them),…"
---
3 Months Living in a malga in the Middle of the Mountains! Part One -The House and the Animals!
by @frejafri
"This was the house we stayed in for 3 months last summer; a "malga" in the Dolomites Mountains in North Italy.
A malga is basically where the cows go to graze in the summer and the house is where the people taking care of the cows lives. Sometimes it…"
---
A Wintery Walk around Glen Lyon, Scotland
by @vtravels
"As we are nearing winter I was looking back at some old trips we took last winter to get me all excited, and when I remembered this one I got very excited indeed. I think at the time, especially when its been so cold and dark for so long, all you can do is…"
---
Travel adventures - Castle De Haar in the Netherlands
by @delishtreats
"Do you want to visit another castle with me? Today I would like to take you to the castle in the Netherlands. It's the largest and most luxurious castle in the Netherlands so be ready for a long walk and amazing views!ISO 100 1/200 sec. f/7.1 18 mm
The…"
---
The Persimmon's Of Wei wei jia Tourist Farm In Hsinchu County Taiwan
by @exploretraveler
"So have you ever wondered what you would do with so many persimmons? One of the most unique teas is made from persimmons and ginger with spices. Let's give this amazing tea a try!
"Helping bring the world together one friend at a time. So travel
Happy…"
---
Geekery
Loosetooth's Top Five: Vampire Movies
by @loosetooth
"Vampires have been apart of our collective consciousness since long before Bram Stoker put pen to paper, and as long as movies have been around so too have those ol' blood suckers graced the screen
Is it possible to narrow the stacks, or stakes, of…"
---
My Batman Love Affair
by @sagesigma
"Image Source
At the end of it all, there is the Bat.
Most are familiar with one of the major archetypes of modern mythology. A fictional young rich boy loses his parents, becomes lost, finds light in vengeance, and becomes the greatest comic book…"
---
Wings of Wor (Sega Genesis)
by @darth-azrael
"The 16-bit era was really the golden age for scrolling shooters like Wings of Wor. This relatively obscure title was released for the Sega Genesis in 1991. The graphics are outstanding, if somewhat disturbing at times, and the game play is excellent.
Not…"
---
"PREY" - the most secret Lovecraftian comic ever
by @nyarlathotep
"Well, that makes me think that I own a really rare comic! If there is no analysis of every panel, no biography of its writer/artist, not even a mention of it on the web, maybe that means that my comic does not really exist, and it is just a figment of my…"
---
I Love The 80's!!!
by @blewitt
"Wow! This just screams to my inner child who grew up in the 80's. While there were many a cringeworthy things to blossom during that timeframe, there were also amazing memories created that will last a lifetime. Are you an 80's baby? Does this scream to…"
---
STEM
More strange & ugly rocks
by @roswellrockman
"I had some more strange/ ugly rocks brought int our store this week .
This is a close up of a rock that is strikingly similar to the ones I did six and seven posts ago. Again, to the naked eye these are nothing to look at.
The edges have…"
---
NASA's OSIRIS-REx provides first images of Asteroid Bennu
by @astrophoto.kevin
"NASA's OSIRIS-REx delivers first images of Asteroid Bennu
OSIRIS-REx (Origins Spectral Interpretation Resource Identification SecurityRegolith Explorer) is a NASA spacecraft that was launched into space on 8th September 2016 to collect dust and soil…"
---
If you think Hubble is cool, now this you simply have to see
by @gavvet
"We can thank Space X's falcon 9 for getting this on course to where it belongs.
Hubble has allowed the beauty of space to appeal to the average garden variety person with its majestic images that peer back in time to almost the very birth of the…"
---
Amsterdam's Answer to Declining Bee Populations
by @professorbromide
"An unkempt stretch of tall grass, wildflowers and weeds in front of a train station doesn't look like much — but it may be crucial to solving one of the world's biggest environmental puzzles.source link
The phenomenon of honey bee die offs is well known…"
---
Meet a Vole (not a mouse)
by @alexs1320
"During one of my short excursions to Slovenian Waterfalls I've spotted this tinny beast.
At the first glance, you would probably say that it's a cute little mouse, but that would be slightly incorrect because this a is Vole.
Guide for noobs is simple:…"
---
A frightened public scares me: How empathy and fear can distort health policy
by @nonzerosum
"As some of you may be aware, I'm a psychologist who studies public perceptions towards vaccination. I'm not involved in the hard (squishy) science of how the vaccines are made, or even in the science related to their safety and efficacy, instead I study…"
---
Assholes
Phishing attempts are running and use fake comments with images
by @arcange
"You must be particularly careful because this pernicious phishing attempt is spreading again on Steemit!
I already warned you last month about this scam attempts. It seems that scammers are taking advantage of the fact that the network is currently…"
---
So, what's all this then?
My goals here are to foster interaction on steem and provide visibility for good content.
Why not just resteem
This is basically a UI issue; I've noted in my feed that some great accounts which resteem dozens of times a day tend to drown out other posts. Until there's a way to separate author-content from resteems in there general steem-verse (i.e. on Steemit), I don't like resteeming much.
Criteria and format
The only real criterion I have is that the article should be something I was happy to have read. Ideally, it would be recent enough to still be active for 3 to 4 days after I post. A few other other things:
There's no restriction on category, though I tend to read more STEM/nerdy stuff
The list is not exhaustive
If I left you off, it's not because I don't think your post was worth reading
I'm still figuring out how to arrange topics
Post order is like the point system on 'Whose Line Is It Anyway' - meaningless
If you're a prolific author, I might only list one post in full format, then mention others.
If I post your stuff a lot, I may leave you out from time to time to make room for others.
If time allows, I may provide commentary on posts, but right now I'm letting them stand on their own merits.
Artists! I'm trying to post your art in such a way that people can see enough of it to know if they want to follow the link. I definitely don't want to just repost your stuff in full resolution. Let me know what makes you happy.
Call to Action
I enjoyed compiling this list and you can do it, too. Even if your vote counts for nothing and you have 3 whole followers, start keeping track of what you actually liked reading and let the world know about it. I don't think there's a relevant tag yet, so let's go ahead and use #readinglog. If there is a better tag out there, let me know.
Remember, a community without interactions is just a bunch of people. Comment, vote, promote, even resteem!
Copyright Info
Logo modified from CC0 material on Pixabay by OpenClipart-Vectors, and released under the same.
Preview images are from the referenced posts and source information should be contained therein. Preview text is directly quoted from post and the property of that post's author(s).