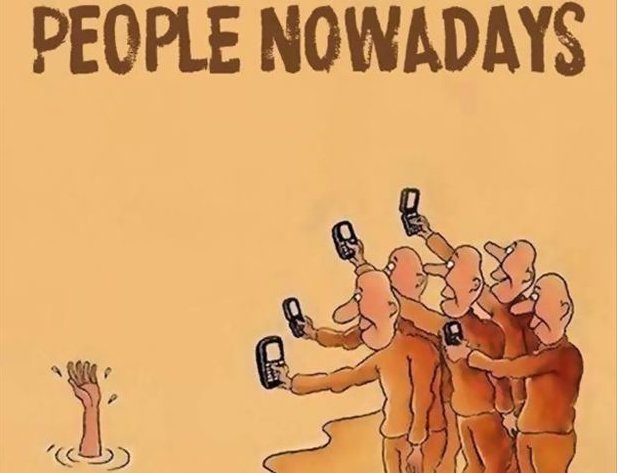 What we see in the picture above is something that has happened in this era, when people ask for help instead people give but watch and perpetuate events that they think are unique and rare, but not exactly what we want and actually it is the help that should be given to our brothers and our nation.
Here we are today and this is what is happening today, help has no meaning anymore and giving a help no longer to the needy but sometimes the help is given to the one who has the poor but is not getting attention and letting hunger and even death.
But in fact all that can be changed if we want to do but maybe we ourselves are difficult to face the state of the environment that is increasingly less embedded moral and good morals. Hopefully with this post let's check each other ourselves whether we have been doing that direction and if not then take good care, because the beauty of life in the world is mutual compassion and help each other, and I believe life will be more meaningful and has a beautiful meaning.