INTRODUCTION
With the introduction of internet, we have seen how the world has evolved since this great innovation. With the establishment of bitcoin by Satoshi Nakamoto in the year 2008, we had few early adopters who believed in this project and also invested.Fast forward to 2013 when Ethereum broke into the market with its blockchain development which brought about the smart chain contract. This saw a lot of changes and more crypto adopters/believers and from then till now the blockchain has grown from a flat surface into a place with lots of awesome and amazing developments from technology to crypto-currencies.The blockchain has given us a decentralised application and 100% freedom when it comes to our finances and creativity.The blockchain has developed overtime from a single function application to a multipurpose and scalable platform.

WHAT IS PROXIMAX
Sometimes developers wishes to start a project but the tools are not accessible.They would also want to develop a dapp within a stated amount of time but will encounter one hindrance or another.Well stress no further because all this is what Proxima x is guiding against and it is here to give developers peace within the dapp community.
Proximax also known as the ProximaX Sirius was founded by Lon Wong and Alvin Reyes, [proximax](https://www.proximax.io/0 is a project that is ushering the blockchain into the next level and also helping to secure space for the next generation of developers.This project is focused on developers who dedicate their time and finance into building applications in a decentralised state.One of the most amazing thing about the proxima x is that it is not just open to the blockchain enthusiast alone but it also provides the technology and tools needed for developers to build dapps while using the blockchain advantage.It gives developers the autonomous power to show there creativity on personal developed dapps and systems.

BENEFIT OF PROXIMAX
Due to the fact that the blockchain has lots of competitive projects which makes some project recommendable while some are below standard.It explains why these so called projects are like pieces of a puzzle that awaits a key word to complete its form.This missing key has always -been an hindrance for developers and a delay in getting more people on board the crypto world.From projects that deals with storage capacity, transaction speed to streaming,no one offers all this services.This is what the proxima x team thought about before introducing to us their aim and objective.
Sirius Storage: This storage makes use of Distributed File Management System(DFMS) in the sense that the data to be stored are encrypted and then broken down into bits so as to facilitate easy storage and different owners.

Sirius Super Contracts: This represents the digital contracts and they are well saved on the sirius storage.

Sirius Streaming:
The Sirius Streaming platform comes in two forms. There is storage streaming where data is
pre-recorded or persisted on Sirius Storage and streamed to different viewers. And there is
live streaming where data is recorded live, transmitted and immediately distributed to viewers. source
Sirius Database: This is not made public but available in private.You can privatise this and also have access to public infrastructure.

Sirius Content Review: This is open to the public and it allows content review managers to carry out a consensus reviewed process on the protocol.

Additional Benefits are:
Cost Savings: With proximaX offering developers the blockchain platform and the offhain platform, it allows them to put their excess time to good use and also reduces there TCO(total cost of ownership)

Highly Scalable: This gives users the opportunity to stream large files and also be rest assured that there transactions are conducted in a transparent, secured and immutability manner.

Highly Configurable: This allows both private enterprise and public enterprise to use this platform.

Highly Secure: Unlike the centralised platforms that gives room to cyber attacks, proximax is completely secured against cyber attackers.

Transparent:This allows data to be open to all with time of transaction displayed so as to ensure complete security and efficient auditing.

Availability:
The use of Integrated and Distributed Ledger Technology ("IaDLT") means that business uptime is guaranteed.source
Speed:By been a peer-to-peer platform, it ensures a quality transaction throughput.

Easy to use: The API'S and SDK's are available in easy language so as to enable easy integration and understanding for developers

Flexibility: Proximax allows network cross chain among two networks.

SIRIUS CHAIN
Sirius chain was built just like Nem's platform called Catapult but in a more upgraded version.It is a platform that proximax sirius relies on to help process transaction in a fast and more easier way.It uses the (POS)proof of stake consensus which can be said to be one of the best effective concept on the blockchain.With this in use, it allows the proximax users an opportunity to work with efficiency, lower cost and within a specified timeframe.It also protects them from cyber bullies or attacks on the network.

SIRIUS CHAIN GOALS
The sirius chain encourages new and old users by offering them beneficial values on the network
It offers security to users while making sure the network is working efficiently.
This network can be run on any devices from mobile phones to computer related devices.
Full scalability at a cheaper rate
The network uses proof of stake instead of proof of work because of its simplicity.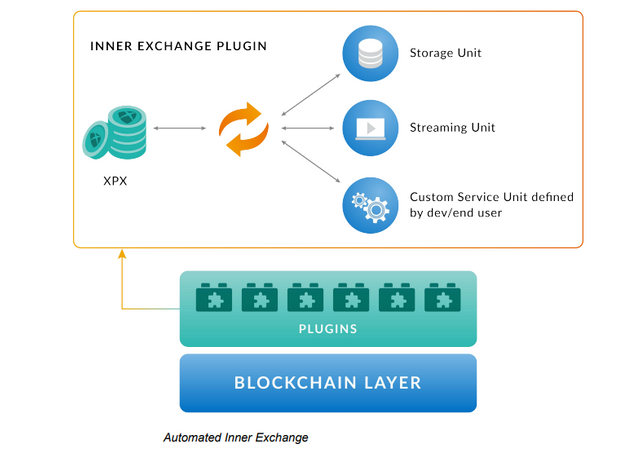 SIRIUS CHAIN TOKENOMICS
Like all blockchain do, the sirius chain has its own token too called XPX which is the utility token for the platform and a mosaic .The XPX paid by the platform users will be used to pay all active nodes that are part of the work or transaction execution.The most amazing thing about this token is that it is not for just developers alone, non developers can also make use of it through the proximax sirius wallet.
in the wallet, a default fee strategy is applied for each interaction a consumer
makes.
To participate as a Validator node, a participant needs to stake XPX since the consensus
algorithm uses Proof of Stake. Based on ProximaX's simulation experiments on revenue that
a Validator can earn, the following Validator staking amounts are recommended:
● Recommended minimum stake = 250,000 XPX
● Recommended stake = 2,500,000 XPX
The amount that is staked is then tied to the participant's account by the Validator software.
Once the Validator software is running, it will attempt to gain validation work. If the Validator
node is successful at being selected for work by the Proof of Stake consensus algorithm, it
will participate in a block generation process, and receive a split from block rewards.
SIRIUS CHAIN CORE FUNCTION
The sirius chain has the followings its features:
Account: This is the account on the chain and it can only be operated in two forms either through the public key or private key.Anyone can hold the public key but with limited power but the private key holder is the owner of the account.

Namespaces: Just like we acquire a domain to host our website, the namespace is what you you will be identified with on the chain.

Mosaics: The blockchain has the power to create a token but what mosaics stands for is what differentiate them from the other. Mosaics can be said to be one of the power pack behind the sirus chain in the sense that it adds its on uniqueness and flexibility to the chain.It is a permanent asset that known for its supply mutability,transferability and divisibility.

Metadata: Due to the way the blockchain is built into which whatever transaction or data is performed or written cannot be changed or deleted.Since all applications are hereby immutable by default,the sirus chain built the metadata application to help store additional data on the platform.With this app, you can now delete or alter your transaction.

Multi-level multi-signatures: This is useful for enterprise with multiple account to be able to reach an agreement by signing from their various account.This hereby displays the transparency and efficiency in the business flow.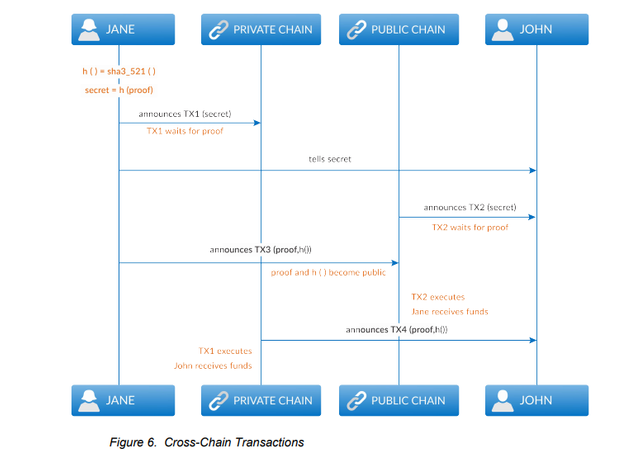 Cross-chain transactions: This is an interaction between two different chains for example, bitcoin and ethereum.This two chains can either be private or public for the interoperability to take place.The cross-chains makes use of 'atomic swap' whereby the funds in the sender's account is locked up while the receiver's account issues the same funds.

Aggregated Transactions: It is also known as aggregated transaction and can help merge multiple transactions into a single operation.
P.S: There is a fixed fee for every of this feature if it is o be used on the platform which is said to be the recommended transaction price for consumers.
SDKs will be pre-configured with the following default fee structure strategy:
High transaction fee = Recommended transaction price for consumer * 0.025
Medium transaction fee = Recommended transaction price for consumer * 0.0025
Low transaction fee = Recommended transaction price for consumer * 0.00025
Mosaic rental fee = 10,000 XPX one-time payment
Namespace rental fee = 10,000 XPX per year
source

PROXIMAX POS AND POG
PROOF OF STAKE(POS)
The proximaX sirius chain makes use of pos which in turn makes use of wealth and age as one of the important source of a good node.By using this two features, it helps boost the node transaction validity.Compared to pow,pos is eco-friendly and more easily scalable and more efficient.The only downward side of this consensus is that it is open to 51% risk from cyber attackers.

PROOF OF GREED(POG)
This is a backup created by the proximaX group to protect the network from security breach and to also secure the network from large stake and zero stake attacks.Which means that it protects the network from greedy nodes who are yet to verify block time but are always eager to accept due to the high transaction fee involved.It also helps solves the no no adjustable fee problem in the sense that it allows users and validators to adjust there fees before transactions.
POTENTIAL SIRIUS CHAIN ATTACKS
Zero Stake Attacks: This means that some ndes may go ahead to process a transaction without a fee and thereby render the pog algorithm useless.This act may give this zero attackers an avenue to overtake the network in a hostile manner which will cause a cyber breach and bring harm to the network.

Large Stake Attacks:With the way the Pos is built to give honour to the wealthiest and oldest nodes (validators) on the network to validate a transaction may result to a malicious attack.Due to the 51% stake in interest, this validators may be greedy enough to want to overtake the network by earning the most fee and also reversing transaction.
In other words, the POG is really powerful o this network because it prevents all this attacks from taking place by randomly selecting validators on the Sirius Chain.
USE CASES
The
ProximaX
has lots of tools for use cases and they are:
ProximaX Kyc
ProximaX Notes
ProximaX Suite
ProximaX Forensics
ProximaX File it
ProximaX Identity
Example of ProximaX Notes
A company name Merif limited who is into some secret contract with the government is looking for a blockchain network to help store all companies data and to also help deliver encrypted messages to the said government parastatal during this working relationship without leaking the secret to the public.
Solution
We hereby introduce to them the proximaX note which will help them take note and be able to send messages to the parties involved without the knowledge of any probing eyes.It will allow the Merif company to encrypt whatever they are working on in both images and text with the help of this tool.They can send messages back and forth without sharing any of this with the public before the completion of contract.
Here, they will be able to pass information among the parties involved and at the same time work in secrecy while executing the job.
PROXIMAX ROADMAP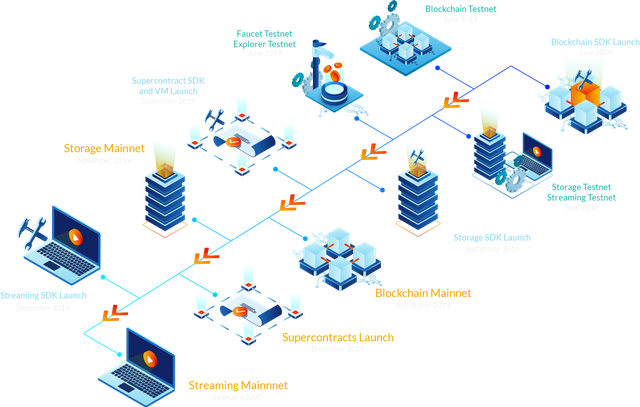 IN CONCLUSION
ProximaX is giving its users three secret consensus and they are:
Proof of importance
proof of storage
proof of brandwidth
With this three, you can do anything on the network and be rest assured that your application is in a safe hands with both traditional tools and blockchain tools available for your use.
For more knowledge or insight about this project, kindly visit any of the underlisted channel.
ProximaX Website
ProximaX WhitePaper
ProximaX Use-Cases
ProximaX KYC
ProximaX Suite
ProximaX at a Glance
ProximaX Telegram
ProximaX Medium
ProximaX LinkedIn
ProximaX Facebook
ProximaX GitHub
ProximaX Twitter
ProximaX Instagram
ProximaX Reddit
ProximaX YouTube
All images are taken from from the proximax website and official social pages.