I don't know why by default this was the first wallet I opened up when I joined cryptocurrency!!!
This Blockchain.com wallet used to be called blockchain.info back in the day when I joined the space in mid 2017.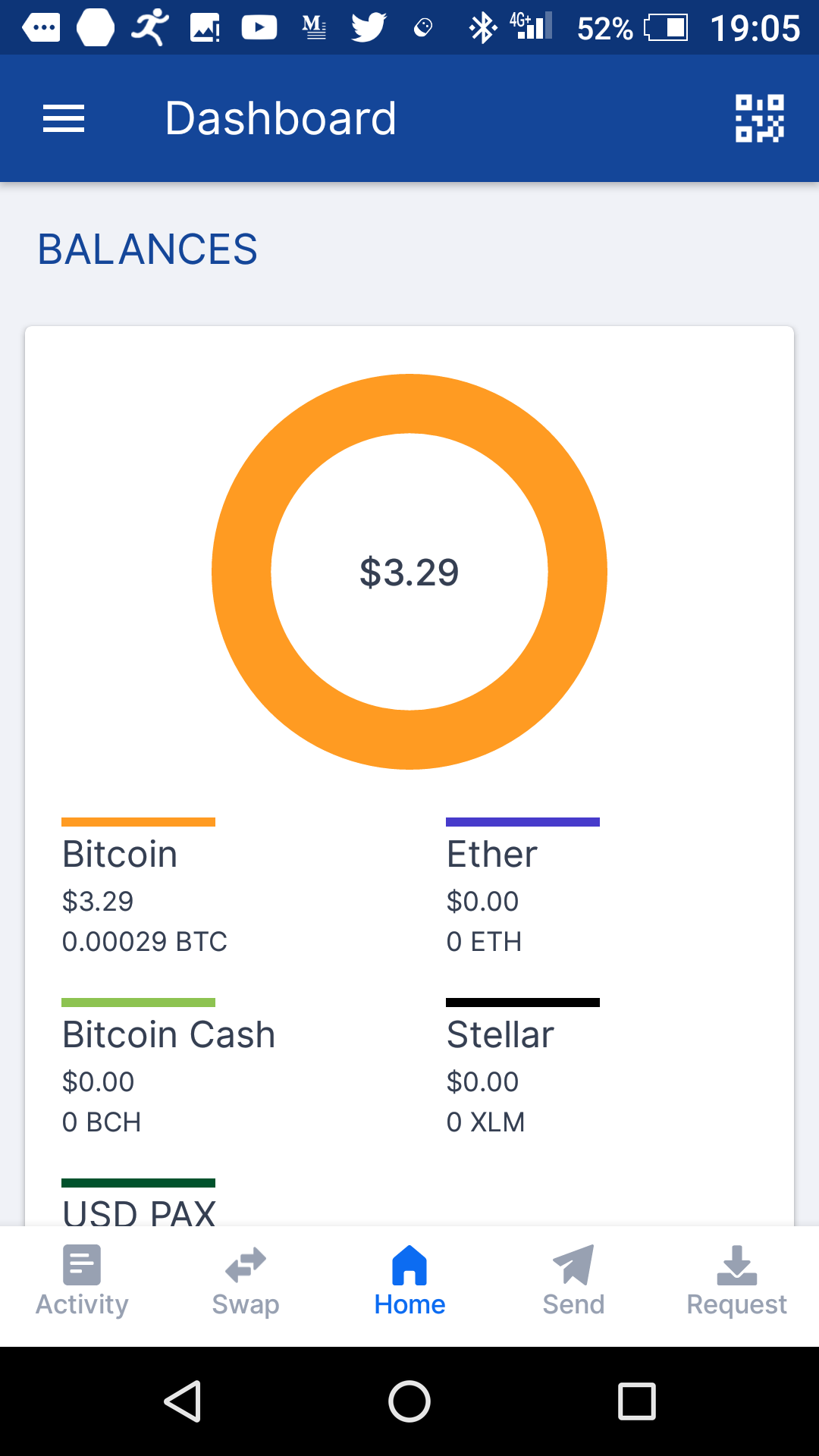 For all those who didn't know how this wallet, that's how it looks like above.
As you can see I am doing badly in Bitcoin and any donations are welcome, I will leave my address at the bottom of this post!!
This is the wallet any newbie in the space can open and its what I recommend to all the folks I bring to cryptocurrency.
I do help them sign up on the website, save the 12 recovery phrase and also help them install and connect the App.
Features of Blockchain Wallet
It currently supports 5 cryptocurrencies , Bitcoin, Ethereum, Stellar, Bitcoin Cash and USD Pax.
It also has all the charts of all these different cryptos.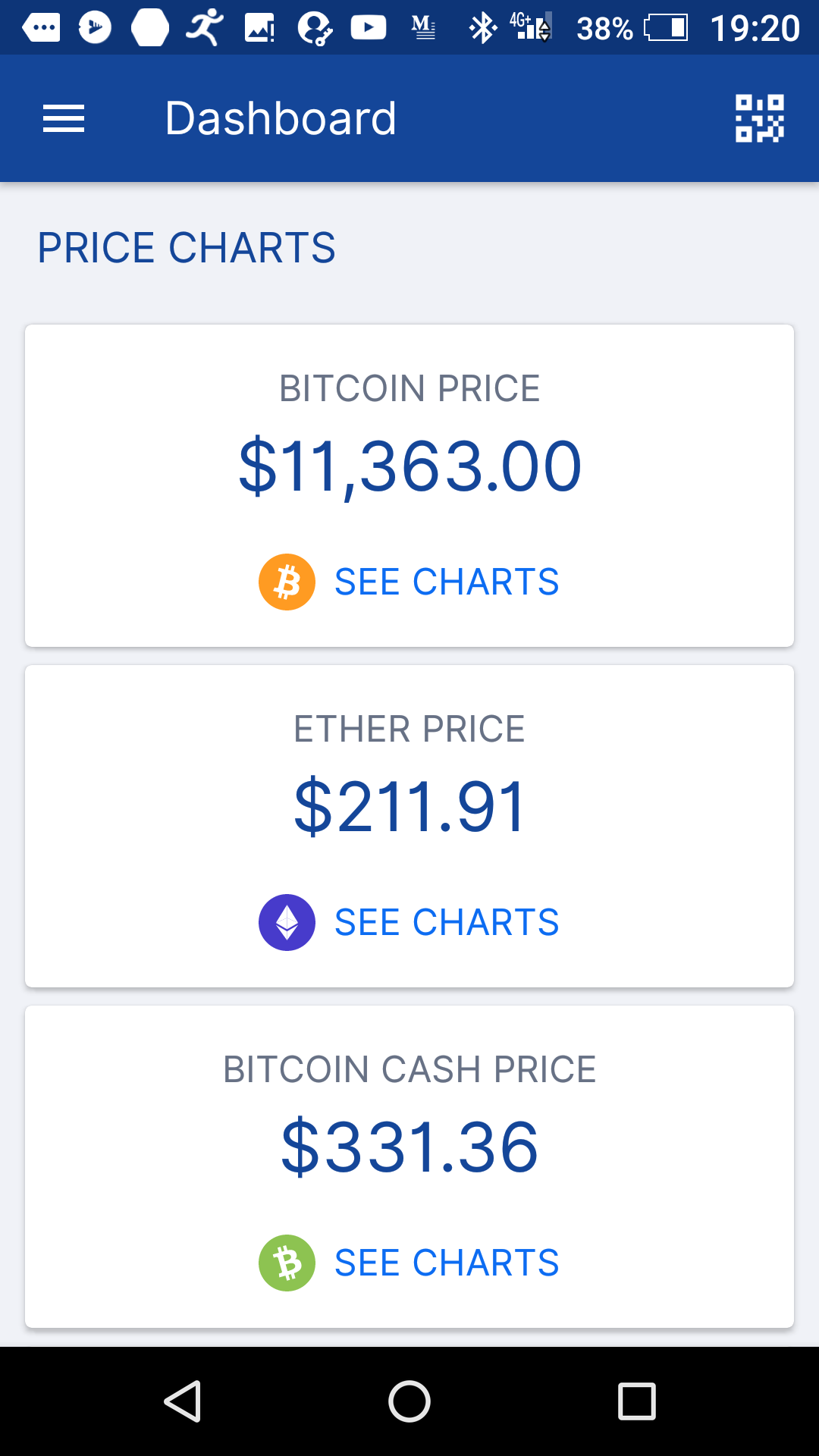 Another feature I like is the ability to exchange the different cryptocurrency.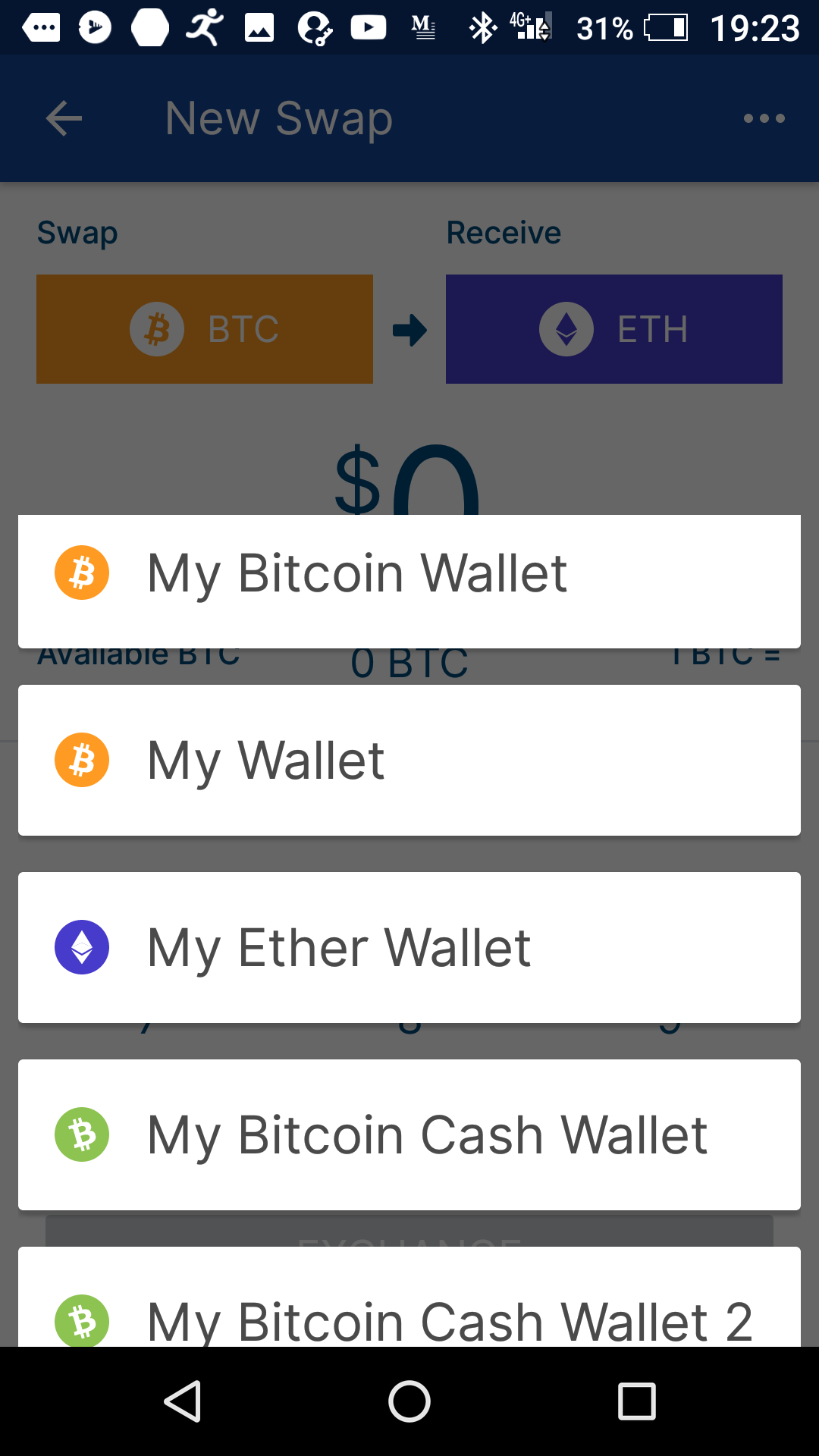 My Personal Experience
I have used this App and wallet from late 2017 and I have really enjoyed using it.
I have really transacted some good volume o f Bitcoin using this wallet.
I like it's simplify and also I can access it both on desktop and on a phone.
The beauty with being able to access a wallet both on desktop and phone is that in case the phone is stolen,which has happened to me several times, I can easily log onto a laptop and access my Bitcoin.
I have lost(or being stolen mostly) phones now like 5 times and I have been still been able to access my wallet and I just enter my 12 phrase to the new phone and I have it too on my phone!!
I have and still recommend this wallet to all newbies in crypto since it's easy to use and also has more than one cryptocurrency!!!
Folks whenever you open up any new wallet endeavor to write down and save your 12 word recovery phrase!!
If you lose this phrase, you will never access your Bitcoin or cryptocurrency however much you cry hehehe.
The customer support of Blockchain cannot also help you since they can't access your wallet.
I have loved using this wallet and I give it a rating of 9/10 because it helped usher me in the cryptocurrency space in late 2017.
The only turnoff I have had with this wallet of late is either scammers or legit folks disturbing me on Twitter and Telegram of how I can double my Bitcoin in my Blockchain wallet!!!
Has any of you met these scammers yet??
If you are still new in the space go to Blockchain.com and create one today.
I promised to leave my addresses below foe donations.
Bitcoin: 1KQaTL5haqHCJFfqTry1XwaBekTgr5jUKq
Ethereum:
0x836770c11041e336b834d79469d0fcd932bc5ce7
Stellar:
GBHRVGZWN2JSAIEHS3YHMK6NZPFDWELU2MFWCEPPZ3HDCLEVST6253HB
Bitcoin Cash:
qq02nuu4wctk0sw02ke590havzhw3upjlya7ez9gxf
So guys that's the end of my review of the blockchain wallet.
Love
Jarau Moses