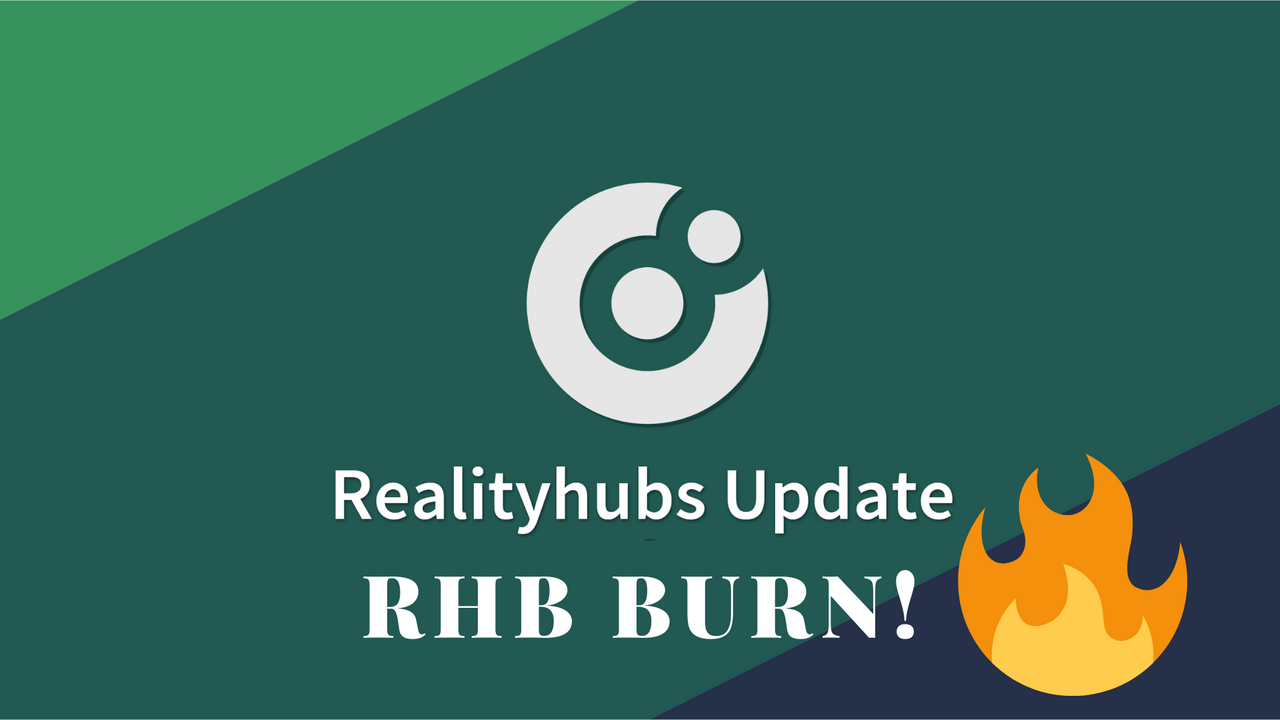 Hello, RealHubbers and welcome to another great week. As you all know, we have started to buy and burn the RHB token from the market. We've burned a total of 115,118 (One Hundred and fifteen thousand, one hundred and eighteen) RHB token within last week in 2 (Two) transactions. The first and second RHB burn transactions can be verified with the following ID: f9db84991a0d3a459df41d4f24dc145ca68f900e and 630e53850ace50e014de4843f8472842436a7833
What's next?
In the main time, we will keep to the buy and burning of the RHB token from the market as described in our previous announcements here and here
Our current delegators are:
We currently have Four (4) delegators delegating a total of Three thousand, one hundred and eighty-two (3,182) Steem-Power to our curation account (@reality.curate). We are currently voting $0.04 at 100% and we hope to get more SP delegation from like-minded individual to motivate our great community of reviewers. For an easy link to delegate and start earning your daily RHB reward, click on any of the links below:
50SP,100SP,150SP,200SP,250SP,300SP,500SP,1000SP,1500SP,2000SP,50000SP,100000SP.
Customize
By delegating your SP to our curation account, you are supporting and curating quality review contents from awesome reviewers as well as supporting the RHB token burn initiative.
A glimpse of our new front end
We, ve said it many times that we are working on a new product. Every day that passes by brings us closer to achieving our goal. Below is a glimpse of how the UI would look like:
By
@numanbutt
There are so many unique features you'll find and we'll share that in another update. So, stay tuned!
NOTE: This is just a DEMO and not the finished design. The finished product looks different from the DEMO with extra visual designs.
We want to keep rewarding quality reviews on the RealityHubs platform. We are very serious at work to developing a better review platform for the community of reviewers, project owners, viewers and more.
Do not wait!
That is right. Do not wait for others to buy and hold the RHB token before you do. Buy, stake and start curating awesome reviews on www.realityhubs.com now! We'll be introducing a lot of exciting use-cases of the token in the nearest future. So, do not be left behind.
Join us!
We are more than happy to work with anyone with UI/UX design knowledge, developers and creative thinkers who would like to bring value to the project. Simply get in touch with @knowledges on discord with the username: knowledges (Smiles' at all)#3295
The RealityHubs Team
---
Posted on RealityHubs - Rewarding Reviewers