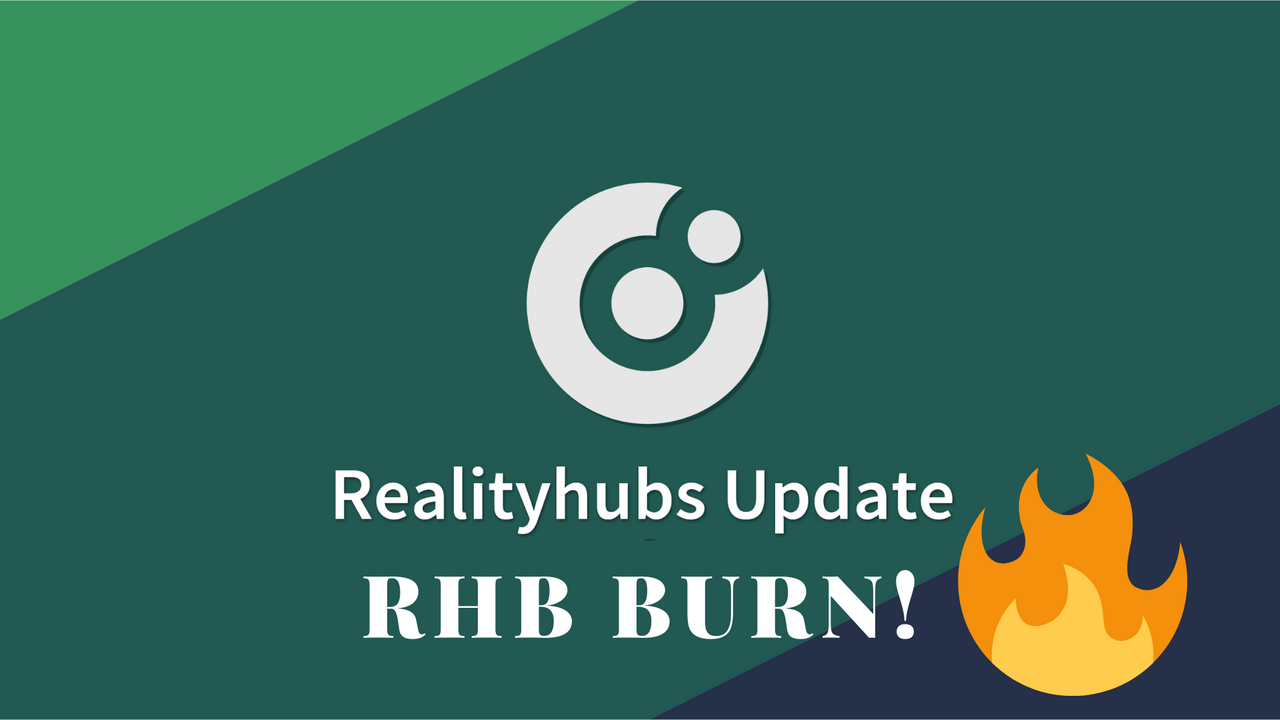 Hello, RealHubbers and Happy new week! We got a few complaints from the community about the current value of the RealityHubs Token (RHB). We want everyone to understand that the RHB market is completely decentralized and anyone can set the price they wish to buy/sell just like many other crypto-currencies. However, we at RealityHubs want to see the token's value go uptrend as well which is why we have introduced the RHB Burn initiative through Steem-Power delegation as explained in this post.
On this update, we want to inform our community that all the RHB reward earned from our blog post (@realityhubs.info) will be burned by sending to @null. Also, all the steem/SBD earned, (Thanks to the community votes through Steem) will be used to buy RHB token from the market and burnt as well. This way, we will be able to keep the value of RHB stable and consistent. We hope to keep getting support from the community and we'll return that favor by burning the earned rewards. We'll be sure to update our community every week with information on the token burn.
TL;DR
Burn all RHB token earned from our blog posts (@realityhubs.info)

Use the Steem/SBD reward earned from our blog posts to buy and burn RHB token from the market.
We are not resting!
Over the last few weeks, we have been engaged in serious brainstorm to improving the RealityHubs project. RealityHubs is not just a tribe with a steemit-like interface. As we've mentioned on one of our previous updates here, we are developing a better interface for our community of reviewers, business owners, companies and of course, review searchers who are looking for quality/genuine reviews to help them decide whether or not to buy a product.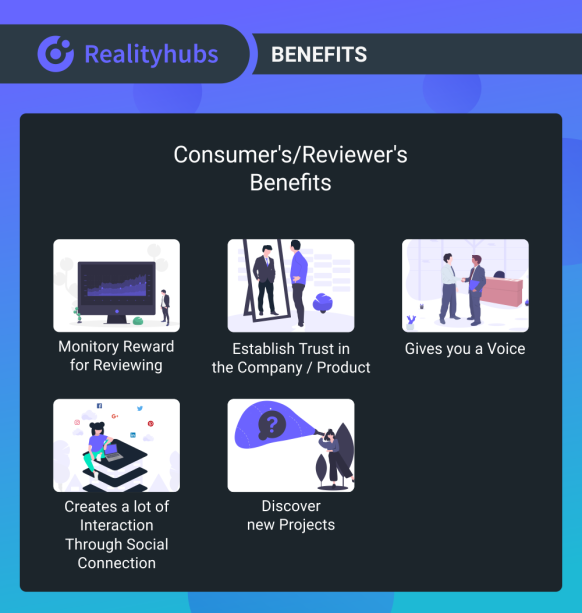 We are not just considering the reward aspect of our platform. We are also considering a lot of unique features to make the platform very interactive, addictive, and engaging.
Want to help develop the project?
We are more than happy to collaborate with anyone who is willing to help us develop the project faster. The Steem blockchain has a lot of intelligent and amazing community members and that is why we are here to stay. Not just that, we look forward to inviting more awesome individual to this chain through our platform.
Are you a UI/UX Designer, a developer or a creative thinker and you want to help develop the project? feel free to contact us by reaching out to @knowledges on discord with the username:knowledges (Smiles' at all)#3295. He responds pretty fast to anyone. You can as well, join the RealityHubs Discord server here
Conclusion
Our community of reviewers have been doing great in providing decent reviews of books, places, movies, documentary and the list goes on. We are so excited about that and we encourage everyone to keep that up. We have been engaged in curating awesome reviews with our curation account (@reality.curate). We appreciate all your support. Stay tuned for our next update.
The RealityHubs Team.
---
Posted on RealityHubs - Rewarding Reviewers