In June of this year, the last work of director Jia Zhangke arrived in the Argentine halls. Released in 2018, That woman or Ash Is Purest White (title that I prefer widely) tells the story of Qiao, a woman in her thirties who is the couple of a small mobster named Bin. This man takes care of running a small casino of bets, illegal of course, and other activities that are not very detailed. The focus is clearly on the relationship between the two of them, which comes to a standstill after Qiao was forced to fire a gun to save her loved one from an ambush by a rival gang. Being seen by many people, she is arrested. When it comes to testifying, he recognizes the weapon as his for which he is sent to prison. Ten years later he goes free. And having not received a visit from Bin at this time, she decides to look for him.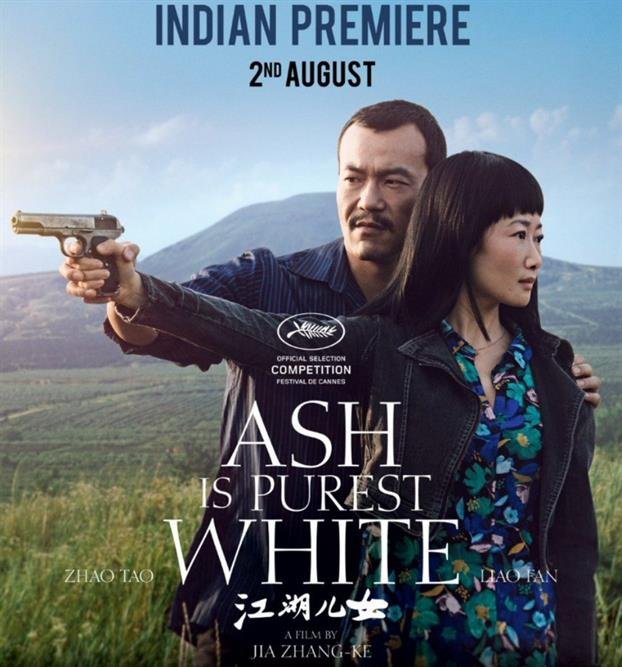 image
The premise is quite interesting, but the execution is even more. There is a great understanding regarding the duration of the plans, thus achieving a fluid rhythm that allows us to enter the scene without getting bored and making the most of each chosen plane. This adds a lot of intensity to the most dramatic scenes of the movie. Reach an atmosphere of tension in almost the entire film. Luckily, the director inserts small injections of humor throughout the story that allows us to forget for a few seconds the various problems that the protagonist goes through.
As I mentioned it is a movie with a very good direction. Some decisions that can be appreciated are to start a plane following a character and in the middle of the action change to another, which generates a feeling of uncertainty that puts us in the place of Qiao when it comes to finding Bin. It also helps a lot that this loneliness that the character feels is communicated through the distance that the protagonist has to the camera in several sequences. We see her lost in crowds of people and occasionally she approaches the camera from a very open to a closed plane, creating beautiful compositions. In general it is a very stimulating film in the visual. Although the light is usually justified, this only adds to the realistic atmosphere proposed by the film.
I have to highlight Tao Zhao in his interpretation of Qiao. The character is very credible and relatable, in large part this is due to the acting that the actress gives us. With great handling in the smallest gestures of the character, from their looks, the times taken between word and word, and with moments of great emotional load in which Qiao explodes. A multifaceted character of the most real, someone we could quietly meet.
We are facing a great movie, a movie that always knows what it wants to be and that achieves it. See her.