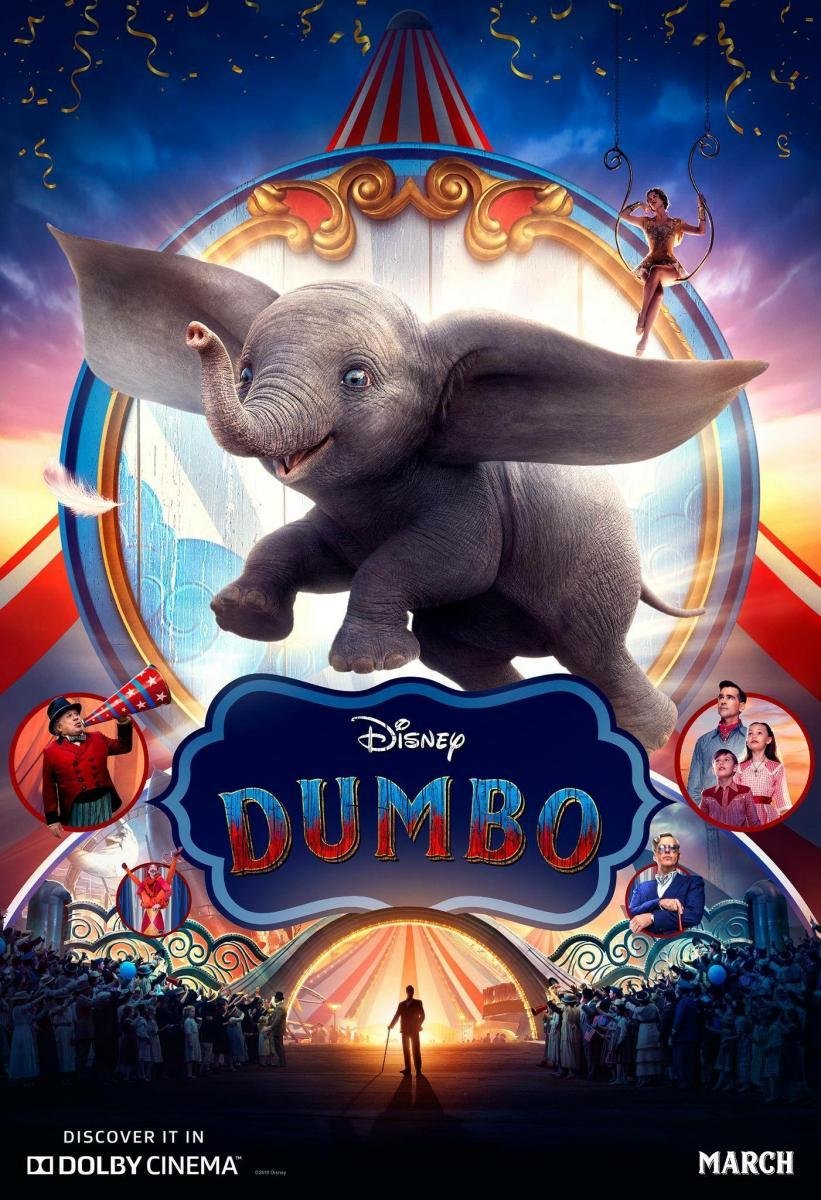 Source
If there is something that is impossible not to highlight from Tim Burton (director and producer) is his ability, already seen in Alice in Wonderland, to convert classic films of our childhood into adaptations fully endowed with our own attitude and visual beauty. Given the result, the little mouse was not wrong to put Tim at the head of this project. Let's start with the great detail, and for the first time there is a live action of Dumbo on the big screen, since its premiere in 1941.
The story takes place in a circus (visually very similar to the aesthetic used in Big Fish) whose owner is Max Medici (Danny DeVito, Burton Penguin), an elderly gentleman who seems to have very few scruples. The former circus star Holt Farrier (Colin Farrell) meets his little ones Milly (Nico Parker) and Joe (Finley Hobbins), who in my opinion steal the movie, especially Nico Parker (daughter of Thandie Newton, protagonist in this moment of the huge Westworld). Well, this is where we meet Dumbo's mother (Mrs. Jumbo for whom we remembered her from the 1941 classic), and her little offspring, but with a great feature, her huge ears.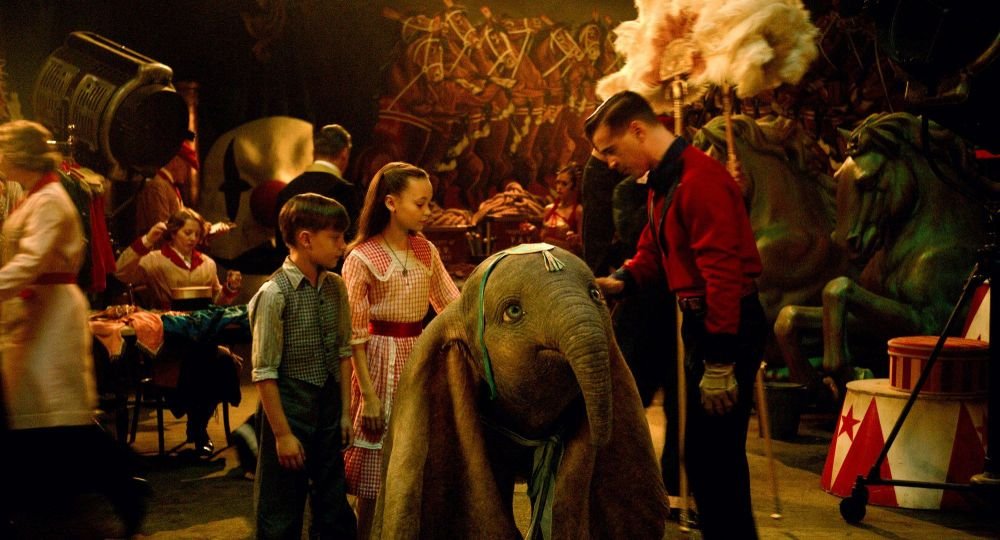 Source
Max Medicci does not take long to take advantage of this new quality of the pachyderm and decides to sell his show and all his circus to the enigmatic entrepreneur owner of "Dreamland", V.A. Vandevere, personified by the great Michael Keaton (the Batman, of Tim Burton), an eccentric and unscrupulous villain, always accompanied by his beautiful and talented aerial specialist Colette Marchant (Eva Green).
The excellent performances of Burton's fetish actors (Green, DeVito, Keaton) are what shape this remake, in which if we remember his original, the main characters are all animals, the replacement by human characters is more than successful, Thanks to these top-level artists, but not so remarkable in the case of Colin Farrel, who performs a fairly flat and simple performance and shows little chemistry with his character and children.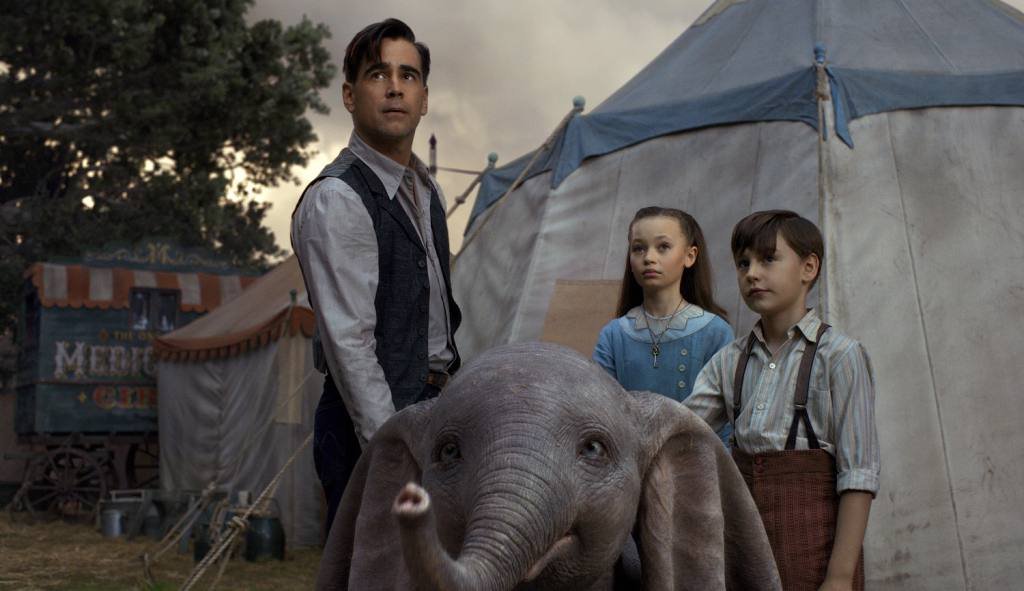 Source
The connoisseurs of Burton's works will know that music is a more than important factor in his films, and this is not far behind. The director repeats the formula by choosing Danny Elfman (Pee-wee's Big Adventure, Corpse Bride), musician and composer who has been with him since the beginning of his career, to create the Dumbo sound universe, and much to say that thanks to the music composed by Elfman we are transferred to this magical, eccentric world, wrapped in nostalgia, which manages to recreate the director. Now if you did not cry at the scene when the elephant is separated from his mother, it is because you do not have a hint of soul. The movie is full of winks to the Disney classic, but the one that certainly reaches our hearts is when we hear the famous lullaby song that mother Dumbo, Son of the Heart (Baby Mine) sings, while joining their tubes.
In short, Dumbo is a movie with a huge heart, it is for both boys and adults that we want to remember our childhood, and there is also room for Burton fans, they will not be disappointed, although it is not the classic in aesthetics from the director, it is a dignified and different film. A film where family, ties, friendship and love mother and son are what prevails.