This is a Christian, soul touching song by Chris Tomlin, composed and released 3 years ago. It's more of a praise song directed to the heavenly father. Various musicians come up with different songs out of various inspirations. This artist sings this song out of the inspiration of the holy spirit. I am touched by this song and that's why I have decided to create a review about it in the expression of my thoughts about it. In music, I am more interested in the message of the song than the beats. The message of this song is such a powerful one that ushers the listeners into a praising mode of their heavenly father.

About Chris Tomlin
Christopher Dwayne Tomlin (born May 4, 1972)[1] is an American contemporary Christian music artist, worship leader, and songwriter from Grand Saline, Texas, United States who has sold over 7 million records.[2] He is a member of Passion Conferences and is signed to EMI's sixstepsrecords. Some of his most well-known songs are "How Great Is Our God", "Our God", "Whom Shall I Fear (God of Angel Armies)" and his cover of "Good Good Father". Source
It is a live song. Musicians who make live music are confident in their music style and talent. Making live music is not an easy thing. This musician is such a unique one. He recorded this song with an outstanding live mode.
The Instrumentalists playing the guitars, piano, brought out a very soft beat that resonates well with the flow of the message. This message and the beat can get the listeners into that meditative mode where the song appeals to their emotions in such a soft remarkable way that enables the holy spirit to flow and minister to them in whichever way he desires.
The lyrics of the song
I've heard a thousand stories of what they think you're like
But I've heard the tender whispers of love in the dead of night
And you tell me that you're pleased
And that I'm never alone
You're a good good father
It's who you are, it's who you are, it's who you are
And I'm loved by you
It's who I am, it's who I am, it's who I am
I've seen many searching for answers far and wide
But I know we're all searching
For answers only you provide
'Cause you know just what we need
Before we say a word
You're a good good father
It's who you are, it's who you are, it's who you are
And I'm loved by you
It's who I am, it's who I am, it's who I am
Because you are perfect in all of your ways
You are perfect in all of your ways
You are perfect in all of your ways to us
You are…
source
Perfect in all of your ways
The artist describes the father in heaven as someone who is perfect in all his ways. This is a biblical phrase that the artist keeps emphasizing over and over in this song. God is indeed a perfect and an invisible being that created the whole universe with us inclusive. We are imperfect beings because of sin but he is all perfect in all his ways for example he provides, comforts, encourages, supports, shows mercy, faithful, protects, his courageous, strong, full of wisdom.
God is a father of goodness. Let me say he is the true definition of goodness. He provides good weather that helps farmers to grow food that we eat for growth and sustenance of our bodies. In times of fear, he comes to our rescue through acting as our defender and encourager in the midst of the scary stormy situations that might have overwhelmed our souls. When facing afflictions, he shows up and comforts us during the times of afflictions. He is a spiritual doctor who heals our sick bodies supernaturally without us paying any single penny for the treatment. When our hope is shattered by the circumstances that we might be going through in life, he gives us hope, making us have a good expectation in the midst of the many difficulties of life.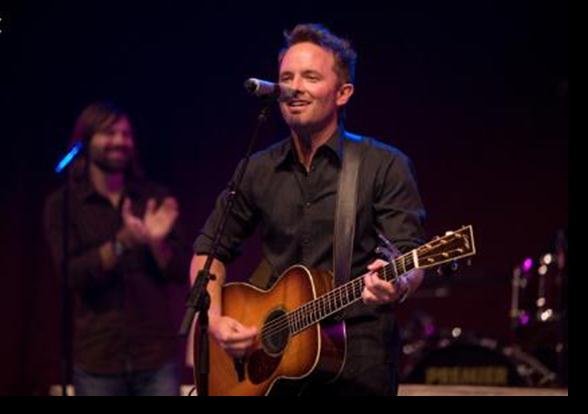 image source
Are there any negative aspects?
The message tends to be covered up by the sound of the instrumental which disrupts someone who would love to sing along, however, the listener can go over that by reading and memorizing the lyrics of the song in order to flow perfectly with its message. The song may not appeal to all types of religion as it involves some loud beats that are not a friendly style for some religious people hence making them miss out on the great message of the song.
In conclusion, I provide this song a 5/5 -star rating and recommend it to all lovers of Christian music. This song will surely appeal to your emotions and cause you to meditate upon God in a very remarkable way. It will as well provoke praise in your heart for your good father in heaven.