The first half of July has really been bullshit. I said it. I call bullshit.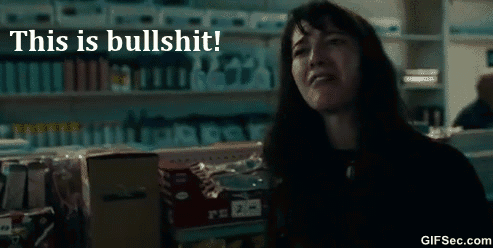 After taking a few "mental health" days, I've discovered a somewhat unhealthy new habit. Now, before I go into that, let me just give you a rundown of what's been going on - not because I want to become a sob story - I'm just being a historian to the bullshit that I've been going through. July can take a flying leap. Seriously.
It's really frustrating - very frustrating to be 1200 miles away when you know there's a medical event for a close family member. Without getting into all of the details, a family member had to go through major surgery after chemo and we couldn't be there for support and care.

My son and I had an argument. He said he was leaving and that I would never see him again. He's my Aspie kid. Well, not kid - he's 24. No license, no money, no phone. He actually walked out. After 24 hours I called the police for a BOLO (Be On LookOut) but he didn't qualify for an Amber or Silver Alert.

Three days later I got a short email that said, "I'm alive. Just in case you care." Being an emotional wreck and driving about 400 miles, expanding the perimeter every time we went out, of course I fucking care! He's home now, with a "homeless" story and 2nd degree sunburns. I love him, but my kid is an idiot.

Right on the heels of this, I get called to jury duty, which, if you've read my post Atrocities, I've witnessed true evil against our most vulnerable. I think I could have emotionally handled a murder case better.
That was the first half of July.
So, I said fuck it. I need to get my head back on. I stayed off Discord so I could concentrate on work... and found my way back to Twitter. Ridiculous, right?! I think July broke me. LOL
But I didn't go back to my sweet social engagement and writing community. I totally went to the dark side, friends. I launched a new account and began trolling the political circles. Some of my comments got trolled. I got energized.
DAMN, this is fun!
Seeing people lose their shit is actually amusing. Sending them hug and love gifs for every insult they could hurl my way has become somewhat of an addiction. I'm finding joy in poking the bear. In fact, my husband came home and saw my smile.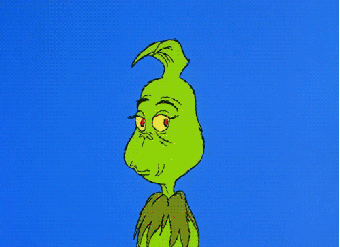 He said I should probably stop trolling the trolls. He said I should "be nice." Have I mentioned that I love trolls? I am being nice! If they can't handle a hug gif after they call me an imbecile, that's not really my problem. LOL
I can't really say why I'm so amused at being "attacked." Maybe because I really don't give a flying fuck what they have to say? Somehow that feels like a naughty secret. Maybe they're losing their shit because they actually care? Maybe my hug and love gifs minimizes their outrage? I don't know. Oh, wait... I don't care.
Admittedly, letting evil Meredith out once in a while is fun. Maybe it's a shitty attitude, but if I'm going to keep getting cosmically smacked around for trying to do right and be good, then fuck it, I'm gonna be a little bad and deserve this crap that keeps coming my way. Just sayin'.
Now... Who needs a hug?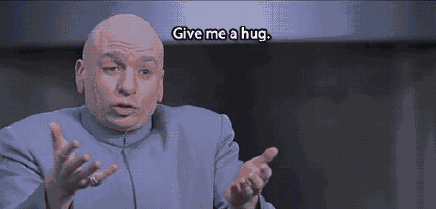 All images from giphy.com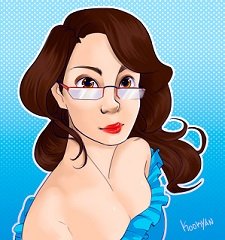 created by @kookyan
@merej99
Follow me on Social Media
Twitter | Instagram | LinkedIn | Facebook | YouTube | SnapChat | Trybe | Medium | SprtsHub | Whaleshares | Steemit
previously published on Whaleshares