So living down in Southern California I wind up eating mexican food a lot, and one of the unsung heros of mexican restraunts is their rice. I have always had trouble replicating it, and even asking mexican friend's mothers it never turns out similar. I am looking for that orange, fluffy, flavorfull rice.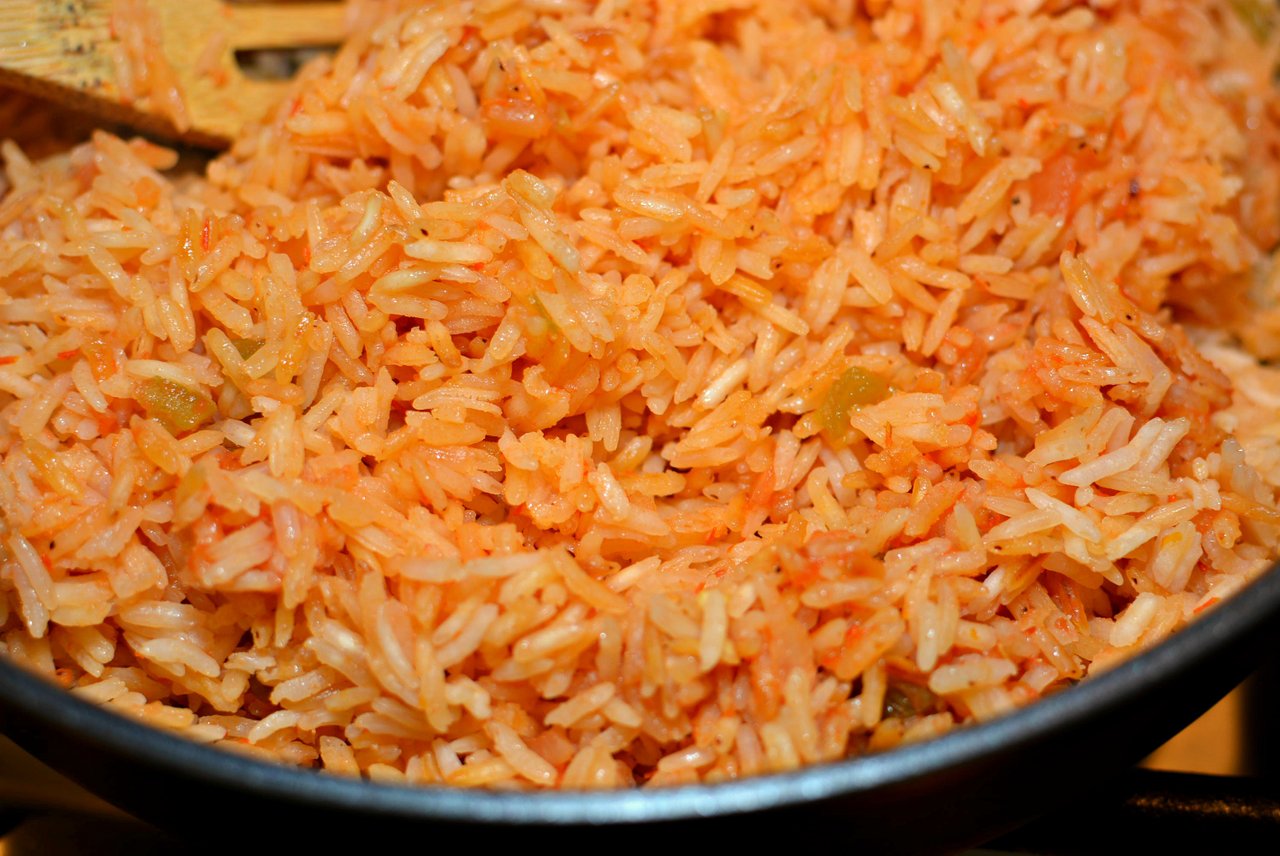 So today I figured i would share a recipe I found and modified a bit for some really baller rice.
Mexican Rice:
This recipe takes time and patience, stick with it and let the rice do it's thing.
Ingredients:
1 Whole Onion - Sliced
4 Cloves of Garlic - Minced
2 Tsp of Chili Powder - heaping
4 Tsp of Calde de Tomate (this is just chicken bullion with tomato, you can find it in the bullion section of your grocery store)
2 Cups Rice
2 Cups Warm Water
2 Cups Chicken Broth
2 Cans of Yellow El Pato
Enough Oil of your choice to lightly coat the bottom of the pan.
Directions
The first step in this recipe is to brown the rice. Add your oil to the pan and get it piping hot. Throw in the two cups of rice and start stiring. Stir frequently, but let the rice set for a few moments between stirs so it can start to brown. Get as much of the rice brown as you can without burning it.
Next add the water, chicken broth, and el pato. Bring it to a boil and add remaining ingredients holding back the Onion. Bring everything to a boil and let it boil for 5 minutes.
Reduce the heat to the lowest setting and layer the onion over your wet rice.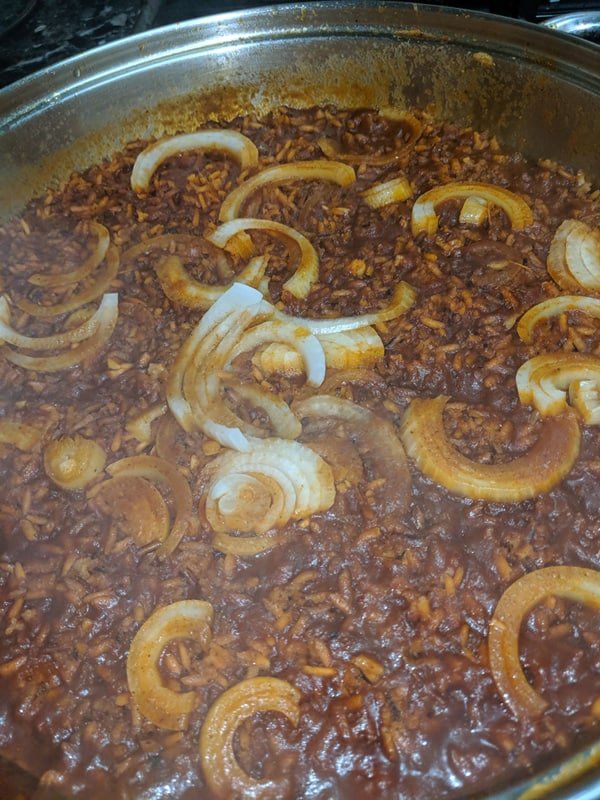 Cover and let it sit for 20-30 minutes. Do not touch the rice no matter how tempted you are. Wait until you can see no signs of moisture, and then fluff the rice with a fork. If you see moisture while fluffing, recover the pan and walk away for 10 more minutes. Repeat until all moisture is done.
Welcome to some great Mexican Rice!