Enjoy a dessert for me one of the sensations and most pleasant moment in my life, I always try to enjoy it, savor it, pause sitting on my favorite sofa and blow my imagination, at that moment I give thanks for life, Because only alive is that I can have the immense pleasure of enjoying a magical moment, then I share an easy recipe to prepare, and after they have it ready, take your time and enjoy life.
Ingredients:
300 grams of flour
1 can of evaporated milk
6 egg yolks
3 sticks of butter (270 g)
4 tablespoons soluble coffee
2 tablespoons warm water
3 egg whites point nougat
1 can of condensed milk
5 tablespoons corn honey
3 dark chocolate bars
5 tablespoons butter
1 teaspoon of baking powder
** Preparation: (30 min to 45min) **
Preheat the oven to 180º C, For the cake beat the butter until it doubles in volume, add the yolks one by one, the milk and the coffee dissolved in the warm water, add the sifted flour with the baking powder, alternating with the whipped whites, mix in an enveloping way so that the cake sponges, add the milk, pour into a previously greased and floured mold, and bake for 45 min at 180º C. Unmold and let cool.
For the cover, melt the chocolate in a water bath, along with the honey and the butter, until everything is incorporated.
Once the cake is cold, cover it with the chocolate and with the leftover and a sleeve decorates the entire edge of the cake, Serve cold.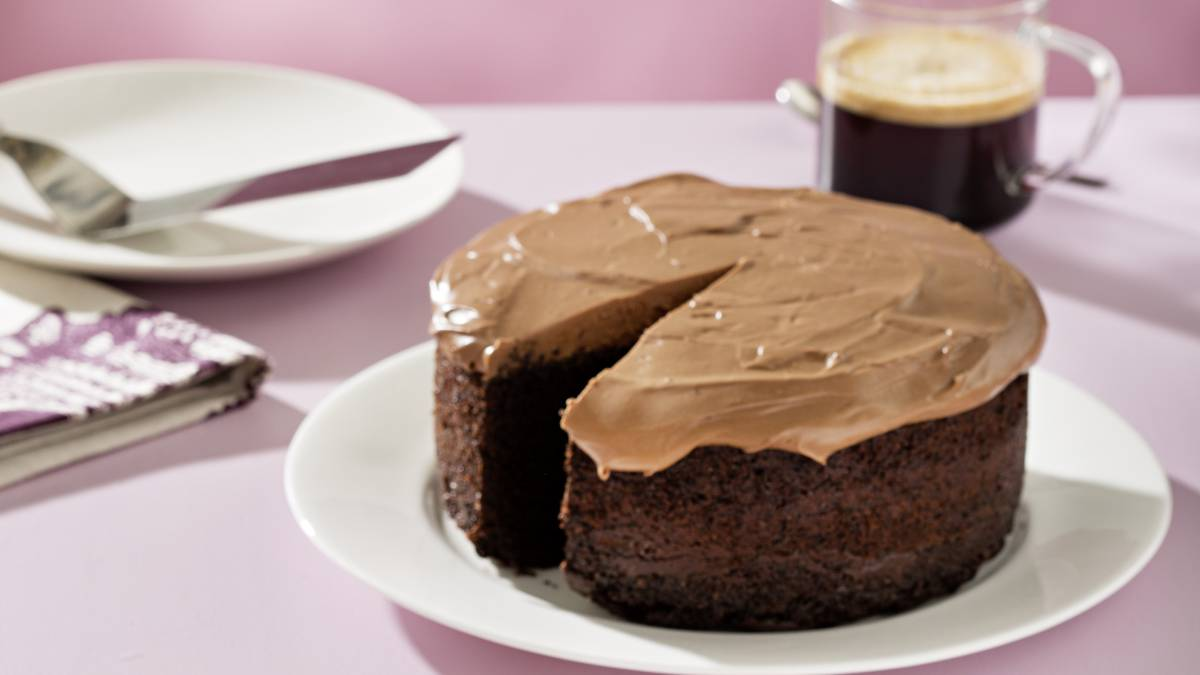 Source