It is Monday and I think it happens to all of us that after resting the weekend, on Monday the sheets are stuck and we want to continue sleeping, but if we can not fulfill our responsibilities, it is time to prepare a nutritious breakfast to begin the day with a good foot and a lot of energy.
It is very favorable to include oatmeal in our first meal of the day, not only oatmeal a banana also helps our body a lot, which seems if after taking that rich breakfast you have some delicious cookies to snack in the middle of tomorrow, these cookies include precisely three excellent ingredients to start the day, you can prepare them yourself since the steps are very simple.
What's so special about these cookies? they do not carry butter, they do not carry eggs, they do not carry sugar, they do not carry flour And one more addition, they have a high fiber content because they are made with oats, they are soft cookies, they will see that when they come out of the oven, despite being golden and well cooked, they will be very soft, so they will have to let cool, once cold they will have taken more consistency, but they will still be soft, I hope you enjoy the recipe and also your body will thank you.
Oatmeal, banana and chocolate cookies: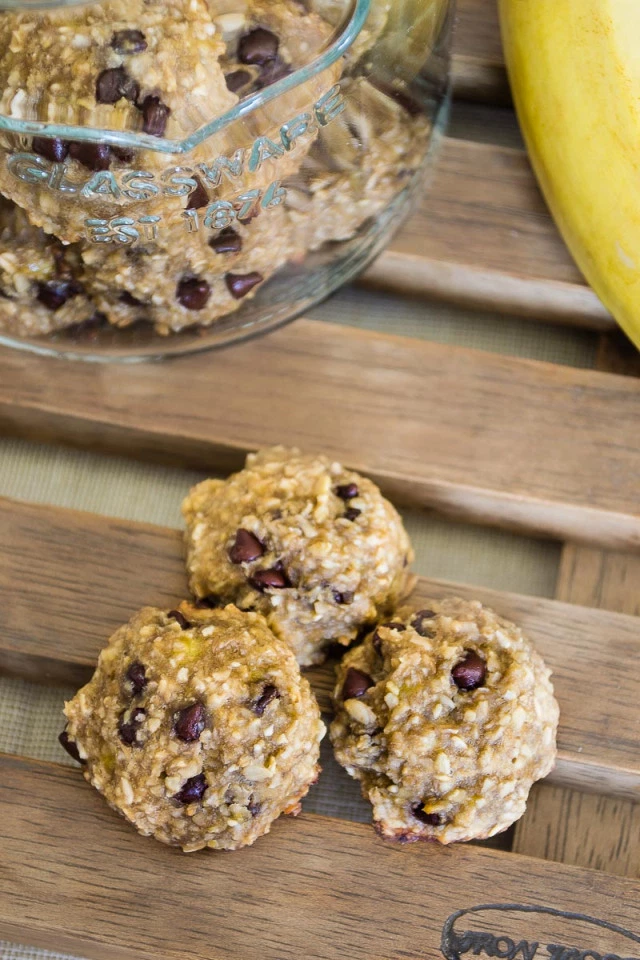 Source
Ingredients (for about 20 cookies
200 g of oat flakes
2 tablespoons of honey
2 well-ripe bananas
Chocolate nuggets to taste
Preparation:
To start, in a large bowl, mash the banana with the help of a mortar, then add the two tablespoons of honey and the oat flakes and stir well until a homogeneous mass is obtained. After this, we will also incorporate the chocolate chips and mix again, cover the oven tray with paper and, if necessary, we spread it with a little butter. Then, with the help of two spoons, give the dough a spherical shape until you get about 20 "balls", remember that it is important that there is some separation between the cookies so they do not stick with each other when the heat of the oven tends to expand them, after baking for about 20 minutes, we can remove them from the tray and, after waiting for them to cool, they are ready to eat them.