For most mothers giving vegetables to their children has always been a headache, they always recommend making it that pleasant moment and that requires our imagination and a little help from many recipes in which vegetables are presented in an attractive way for children and this will help them have a healthier diet.
Meatballs are one of the most common children's foods, and very common in any menu, they usually like everyone, so it can be useful to camouflage vegetables under this appearance, making meatballs can be a fun family, if we leave Let it be the children who shape them, they will also learn a new way of eating vegetables such as eggplant, which provide a lot of nutrients beneficial to health, especially during growth, today I share a recipe for Eggplant Meatballs, I hope and It helps you a lot.
Ingredients:
450 gr of eggplants
10 gr of spinach
1 small onion
3 garlic cloves
4 tablespoons breadcrumbs
1 branch of chopped parsley
1 egg
Salt to taste
Preparation:
Peel and cut the eggplant into small cubes, or crush with the help of the blender, meanwhile, preheat the oven, cut the onion very thin, and saute in a pan with a drizzle of oil over medium heat, when it begins to be transparent add the pepper and garlic, then incorporate the eggplant meat and a handful of spinach, if possible fresh or otherwise, frozen (to defrost, put in boiling water and then drain), add salt to taste and let it chill for about ten minutes, stirring occasionally, then remove from heat.
Beat the egg with the parsley add the vegetables and 4 tablespoons of breadcrumbs to give it consistency, form the meatballs with your hands, go through breadcrumbs and place on a baking sheet lined with special paper, bake for 10 minutes at 250º, or well fry in plenty of oil and drain on paper towels.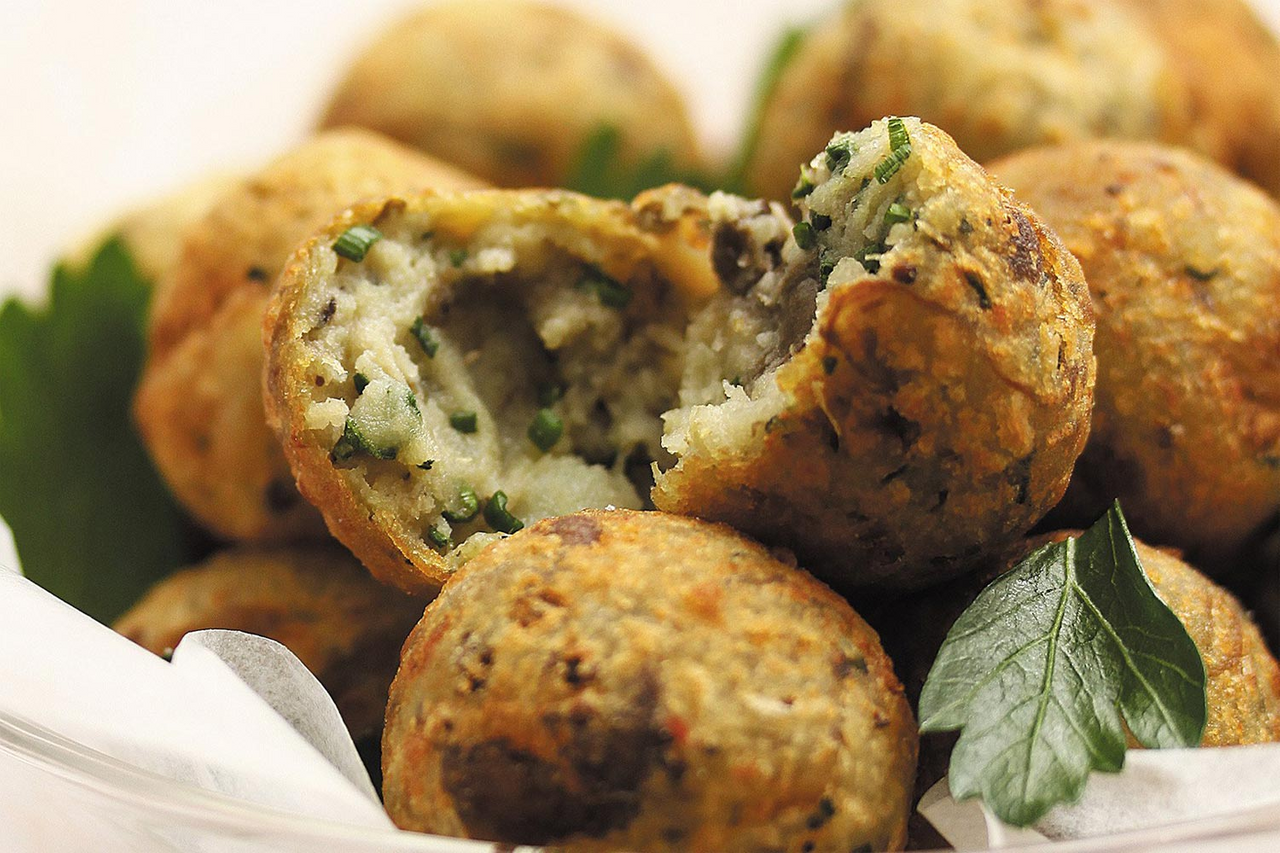 Source