The days go by so fast that sometimes I don't even know the time or date I just know that it dawns and gets dark and I thank God for one more day of life, steemit among so many platforms that I met stayed as my favorite I still have beautiful Memories of my beginnings and of many people who no longer publish but remain in my memories since in my bad and good moments I had your support, I also have people who are still here and who receive their love and support.
Just as the days go by quickly in Venezuela at least in a state where I live we are still going through the strong heat in the day and at night it is very cold, having these two climates on the same day is a bit crazy and at the same time not It has been very good for health, but out of this the cold, I particularly like it better, when a hot drink is cold and a coat is a perfect solution, now with the heat we must do many things to stay hydrated, One of them is refreshing drinks, an easy option is Watermelon Water, so then I share the recipe.
Ingredients:
(for 2 liters of water)
2 cups chopped watermelon, seeded
1½-2 liters of water
Ice to serve
Sugar (optional since if the watermelon is sweet, won't you need it?
Lemon juice (optional)
Preparation:
Blend the watermelon completely, pour over a jar, add the water and stir well, serve in a glass with ice.
If you wish, you can strain the watermelon after liquefying it, but I prefer not to do it, Fresh Watermelon water served in glass jars, with ice and mint leaves will be your best ally in those hot days.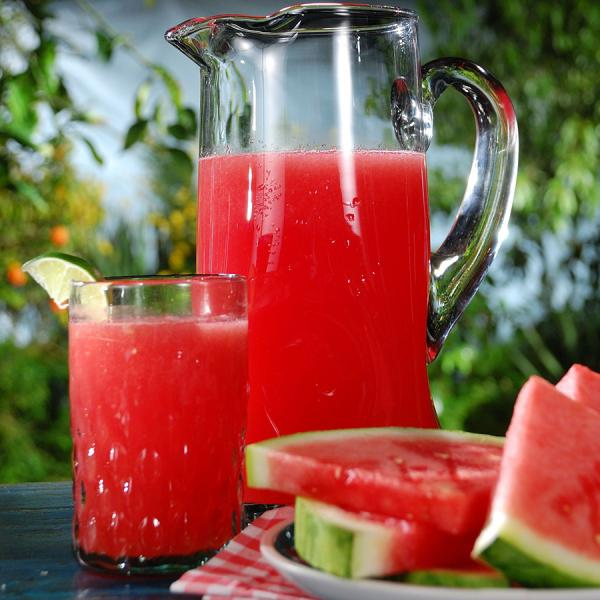 Source