Making cookies in the oven is not the hardest thing in the world, and actually, preparing the different masses seems relaxing to me. But turning on the oven is not always possible, either due to lack of time, due to very hot days or as it happens in Venezuela, where sometimes we do not have domestic gas, fortunately, there are recipes as old as these oatmeal cookies and chocolate without oven, which are perfect to fulfill the craving, very quick to make and you will have no excuse to prepare a rich and easy snack.
Ingredients:
Brown sugar 200 g
Butter 45 g
Milk 60 ml
Cocoa powder 30 g
Avena175 g
Vanilla extract 10 ml
Pinch of salt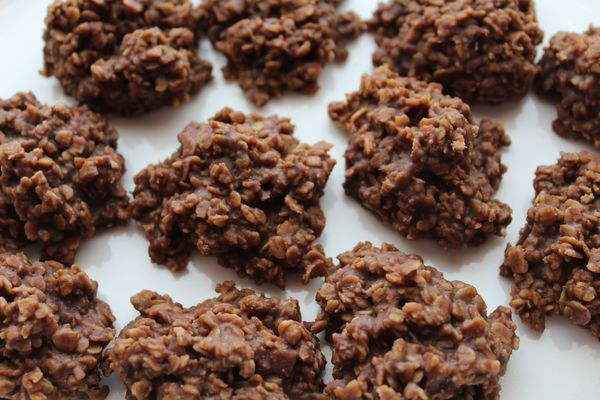 Source
Preparation:
To prepare this recipe, before we start we must have all the ingredients already measured at hand, since time is an important factor; It is also necessary to cover a tray with waxed paper or baking paper.
In a saucepan, place the sugar, butter, milk and chocolate powder; We mix everything and bring to medium heat moving occasionally. When it begins to boil and the butter has melted, add the vanilla and the pinch of salt, and without stopping to move, allow the cooking for exactly two minutes.
Turn off the heat and add the oat flakes, mix until well covered and let cool for five minutes, immediately, helping with an ice cream spoon, place portions of the mixture on the baking paper, and flatten slightly with the back of a spoon. Let cool for about an hour at room temperature, but if we are in a hurry, we can put them in the freezer for 20 minutes.