It's Friday so relax leave the problems away from home and enjoy the life that there is only one, for me one of the most delicious ways to relax is certainly in the kitchen but preparing a dessert, I invite you to prepare a delicious Cold Cake Coffee, it is prepared in a few minutes, it does not have an oven, it only needs a few hours in the refrigerator.
Sometimes it happens to us that they call us surprise guests who want to come home, this seems like a perfect dessert to share pleasant moments, what I like most is that it takes coffee so for coffee lovers this Cake will be perfect and a delight .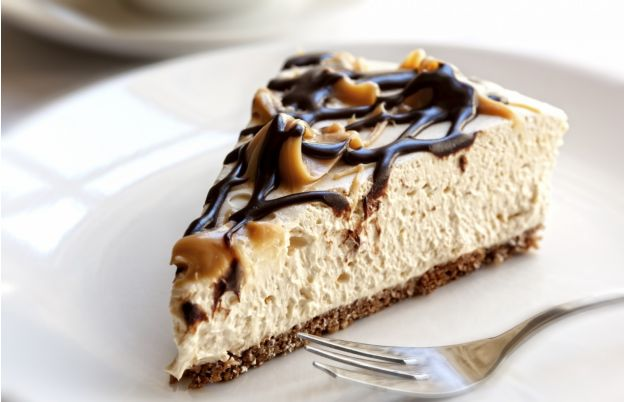 Source
Ingredients:
For the base:
180g Oreo cookies
80g butter
160g of yogurt
190g cream cheese
80g icing sugar
2 teaspoons soluble coffee
unflavored jelly leaves
70 ml of coffee
Dark chocolate to decorate
Preparation:
Crush the cookies to powder and melt the butter. Mix them to form a paste, cover the bottom of a 24 cm cake pan with a circle of baking paper, cover the entire base with the cookie mixture and put the mold in the refrigerator, hydrate the jelly in 100 ml of water Warm, in a bowl, mix the cheese, sugar, yogurt and coffee. Beat at high speed until sponge, add the gelatin and incorporate perfectly, distribute the cream on the basis of cookies and let stand for at least 6 hours in the refrigerator, decorate with melted chocolate.