These days I was a little sick so I will only pass very quickly to leave you as always an excellent recipe, although I love sweets today I want to eat something light and healthy, I do not feel very well so I must rest.
It's Friday, maybe you're tired of a whole week of work so the ideal thing is to prepare something very fast to eat, with these zucchini pancakes you have a healthy and light appetizer that is prepared in a simple way, a different and colorful way of eating fresh vegetable
Ingredients:
2 medium grated zucchini
1/2 cup liquid milk
1 cup flour all use
1 teaspoon baking powder
1 tablespoon of oil
1 beaten egg
1 teaspoon of Adobo Completo
1 chopped onion
1 teaspoon minced cilantro
1 minced sweet pepper
2 crushed garlic cloves
Black pepper to taste (optional)
Grated cheese (optional)
Preparation:
In a pan with a little oil, fry the onion, red pepper and crushed cloves of garlic, until the onion looks transparent, add the grated zucchini and cook until tender. Apart, in a deep bowl, sift the flour, baking powder, Adobo and pepper to taste, then slowly add the milk, egg, cheese and oil and stir until the mixture is well integrated. Last, add the zucchini sauce, the minced cilantro and mix well.
To cook the pancakes you have 3 options:
In a deep frying pan with hot oil, fry in tablespoons, turning over as they are browned and removing them onto a plate with absorbent paper.

In a greased skillet with lid, they are cooked in tablespoons and turned over to brown on both sides
In a previously greased tray, place the tablespoons of pancakes and bake them in a preheated oven at 200 ° C for 25-30 minutes, until browned.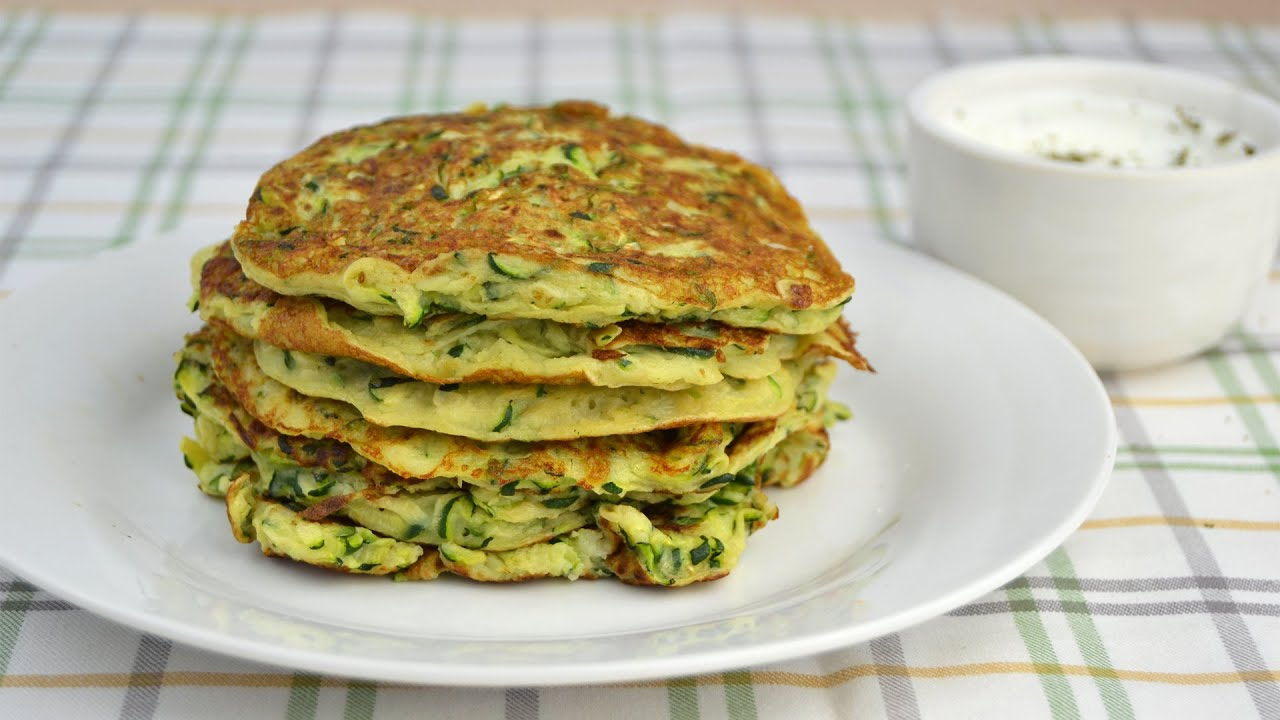 Source