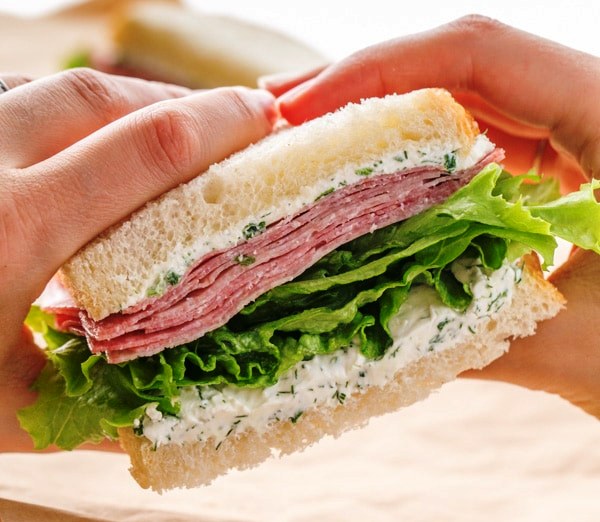 Fixings
8 oz cream cheddar, icy or room temp
¼ glass finely slashed green onion (new or solidified)
¼ glass finely slashed dill (new or solidified)
1 garlic clove, squeezed
8 cuts of sandwich bread (we utilized sourdough)
8-10 oz genoa salami
4 substantial leaves of green lettuce
Guidelines
In a little bowl, join 8 oz cream cheddar, ¼ glass green onions, ¼ container dill, and press in 1 garlic clove. Pound herbs into the cream cheddar.
Spread around 1-2 Tbsp of the cream cheddar blend on one side of each bread cut.
Top with lettuce and around 6-8 bits of salami, or to taste.