Amber jam from apples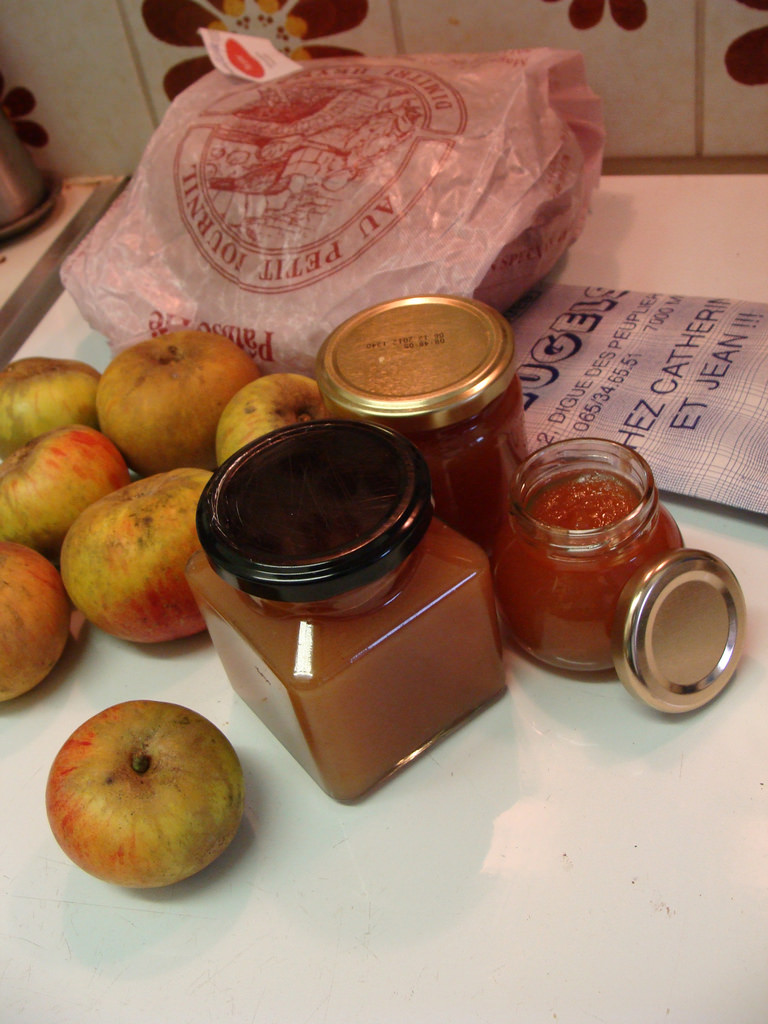 Image source


Ingredients:


1 kg of apples (in a purified form);
1 kg of sugar;
½ teaspoon ground cinnamon.


Preparation


Peel apples from the cores and cut into small thin slices. Fill the apples with sugar and mix. Leave for several hours or all night, so that they let the juice.
Then put the fruit and juice in a saucepan and put it on a very slow fire. Cook, stirring occasionally, for 1½-2 hours.
At the end of the cooking, add cinnamon and mix well. Apples should become transparent, and the syrup should thicken and acquire an amber tint.
---
Thanks for following. Hope you find the article useful.