Delicious Green Beans with Potatoes
The pods or green beans with potatoes is a recipe more typical of the entire cookbook vegetarian food. The green beans with potatoes is a very cheap recipe, healthy and has very few ingredients. It is also a quick recipe to make, both in an express pot and in a normal casserole.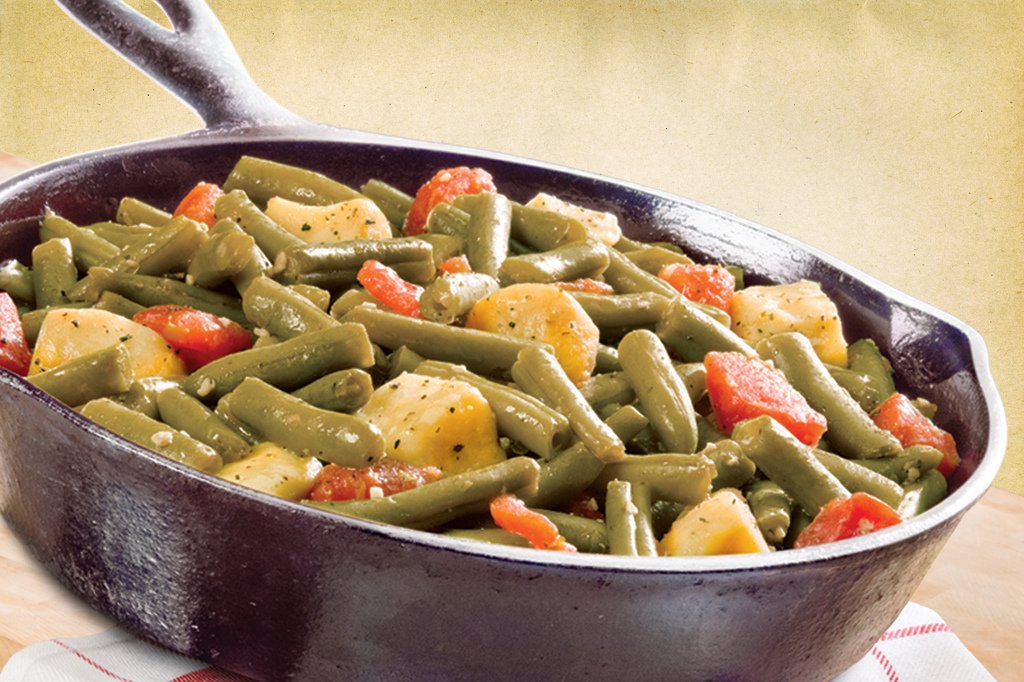 Image source


Ingredients
500g of green beans (in some places, known as pods)
3 medium potatoes
2 cloves of garlic
1 teaspoon sweet paprika
Olive oil
Salt and pepper
Recipe
1.- In a casserole or pot express, put the green beans cut into pieces of about 3 fingers in size, together
with the potatoes, also cut into rather large pieces. Fill the casserole or pot of water until just cover the vegetables. Then we cook it for 20 minutes (5 if it is in the express pot). Until the vegetable is soft
2.- When the cooked vegetables are in a pan, add a little olive oil and brown the chopped garlic cloves, over a high heat. After a few seconds, when they pick up color, we remove the pan from the heat and add the paprika. Stir well and add this sauce to the green beans with potatoes.
3.- We remove to integrate the sofrito with the vegetables. Finally we put salt and pepper, we place and eat!
---

Thanks for following. Hope you like the article.