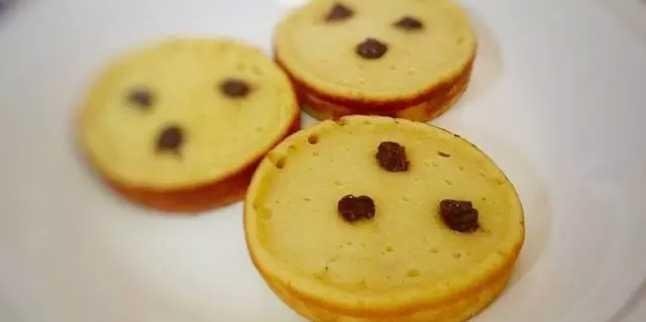 Serving fresh baked bread is probably commonplace. What if you make a different dish? By making mud pie from the bread of one of them. Hmm, if it's usually a mud cake made from potatoes this time we will try to make Mud Cake from fresh bread. Let's see how to make it below.
Material:
• 1 pack of fresh bread
• 100 gr wheat flour
• 10 grams of milk powder
• 200 granulated sugar
• 2 eggs
• 1 l coconut milk
• 100 gr margarine
• 1/2 teaspoon salt
How to make:
Set aside the bread margarine. Cut, set aside.
Cut white bread into a box of white to taste.
Boil the coconut milk to boil. Set aside.
Take the container and mix the eggs, sugar, milk powder, salt, flour and margarine. Mix well. Add the coconut milk bit by bit.
Enter the white bread that the white and stir until evenly distributed.
Heat the mold of mud, rub with margarine.
Take one spoon of dough and then print it in a mud mold, decorate it with a brown bread section. Cook until cooked.
Once cooked, lift and serve.
Ladies, so how to make Mud Bunny Slices interested to try?..
may be useful