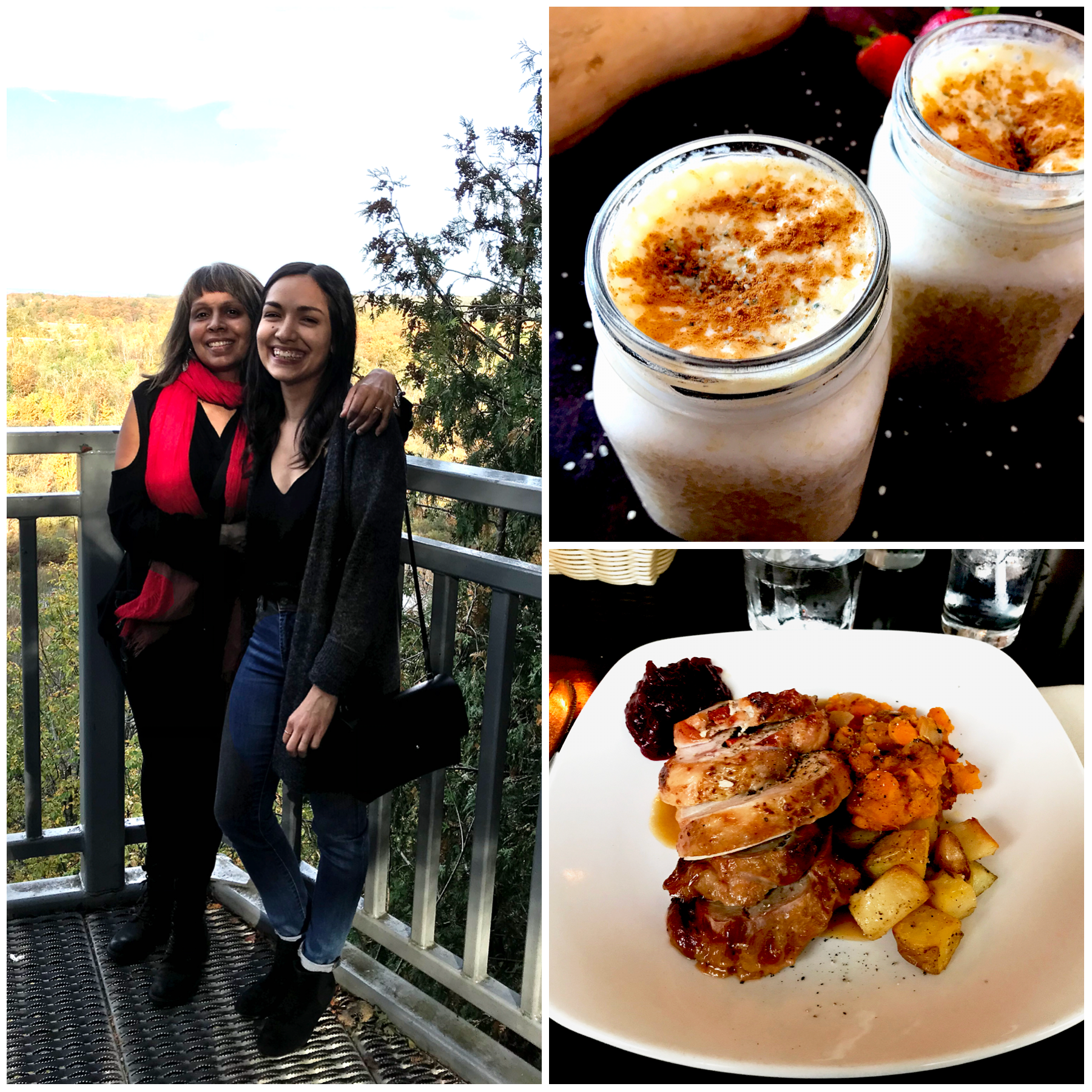 One benefit to living in the middle of nowhere in the country is having hiking trails like these all around me.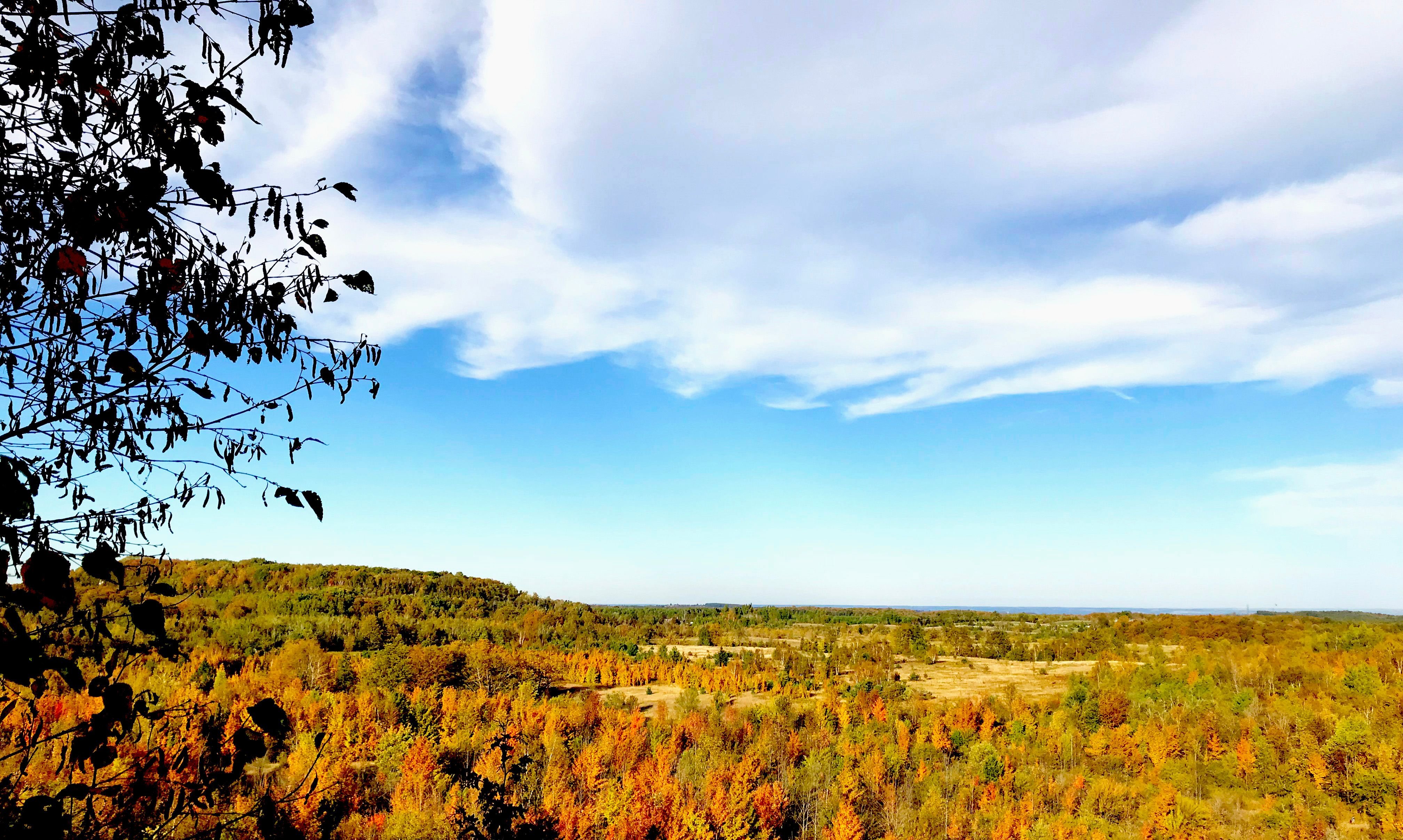 Here's a glimpse of the autumn leaves here in Canada right now.
And a short video of my hike with the fam at Mono Cliffs Provincial Park:
(This blog is gonna be short and sweet because frankly I've got a super busy day ahead. We're painting the exterior of our house... ourselves!)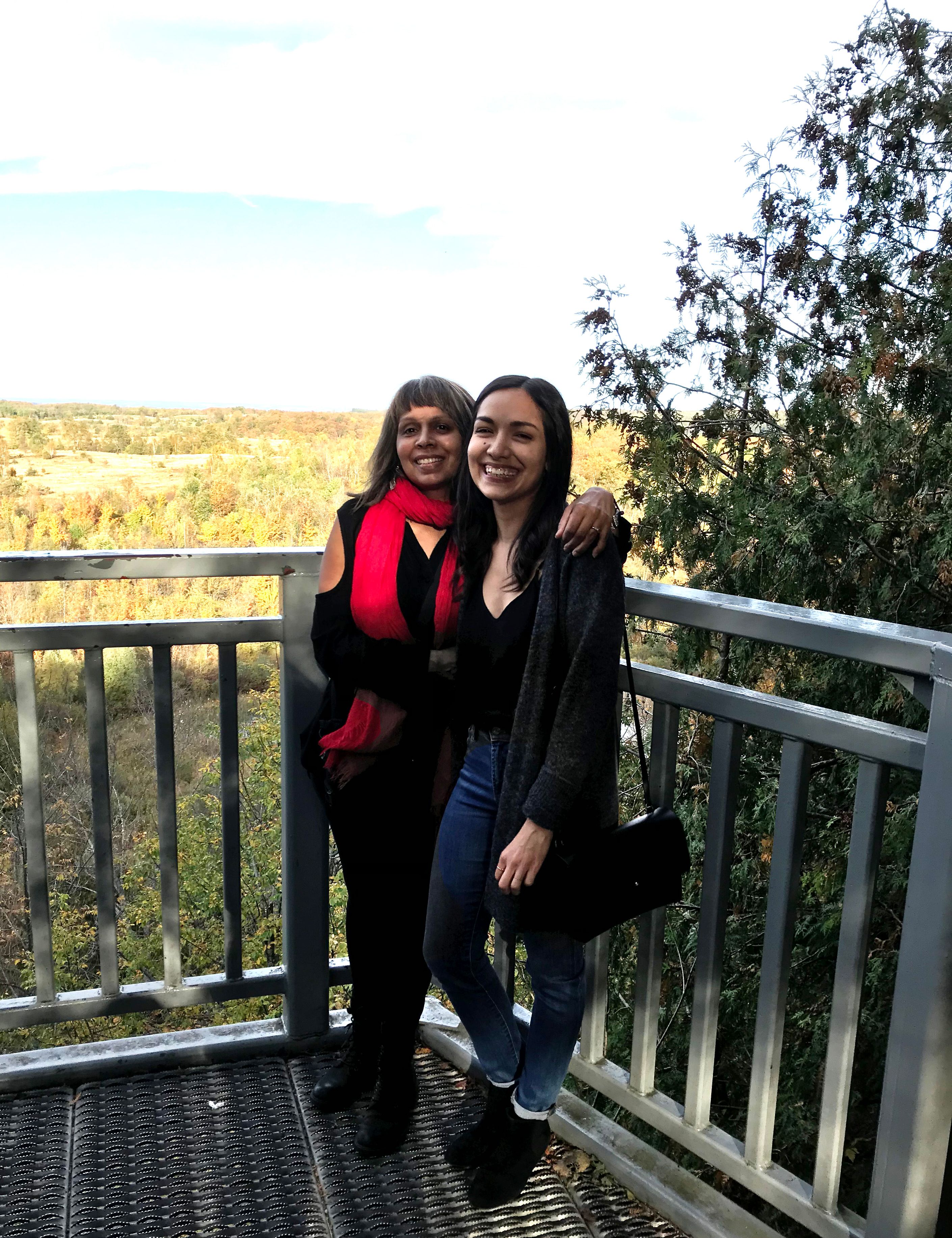 My mum @jenniferhosein and I at Mono Cliffs Provincial Park
Our Thanksgiving Feast
Then we went for a Canadian thanksgiving dinner at the Rustik bistro in Orangeville. I'd never been there before but they had a thanksgiving meal option that was delicious and really friendly service.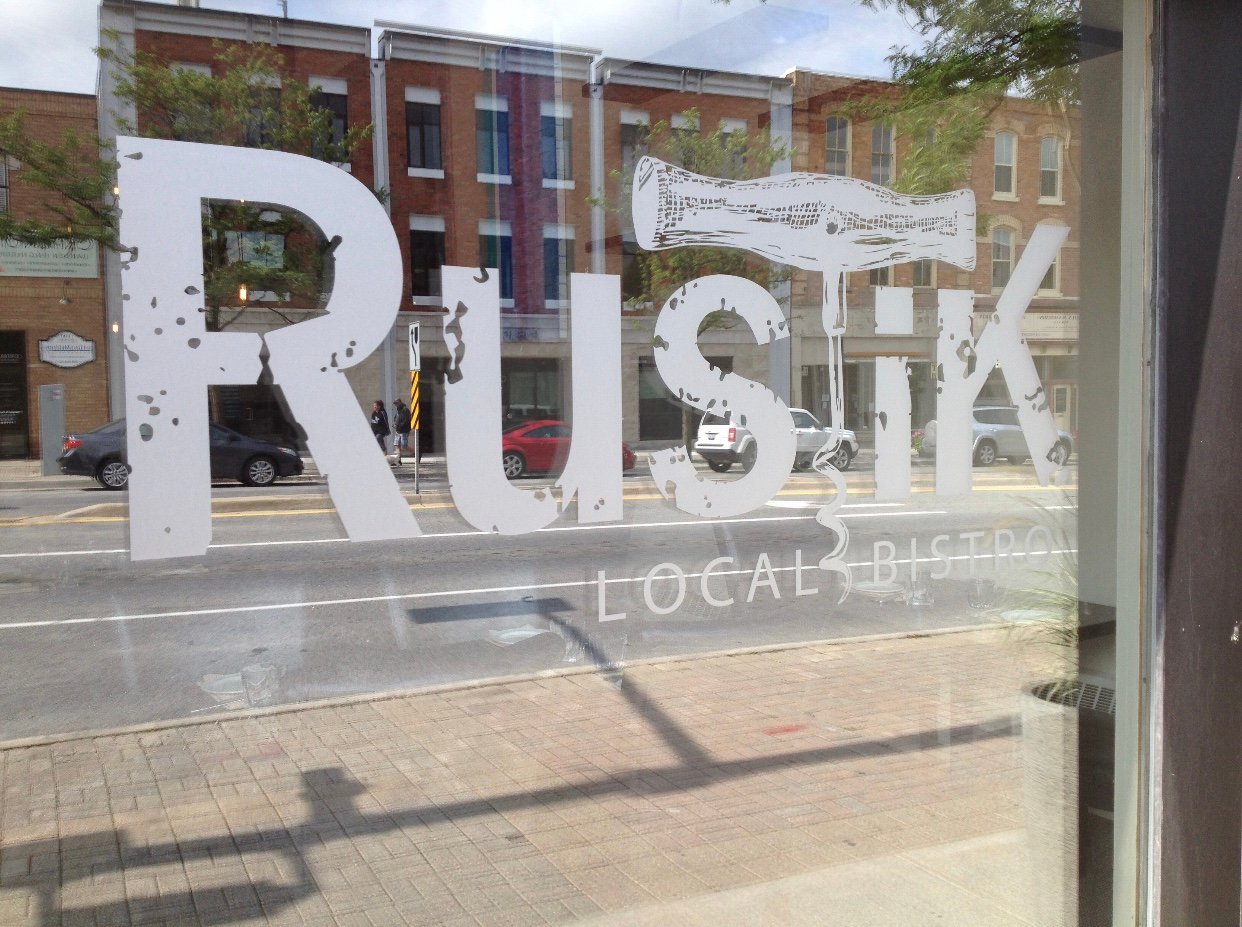 souce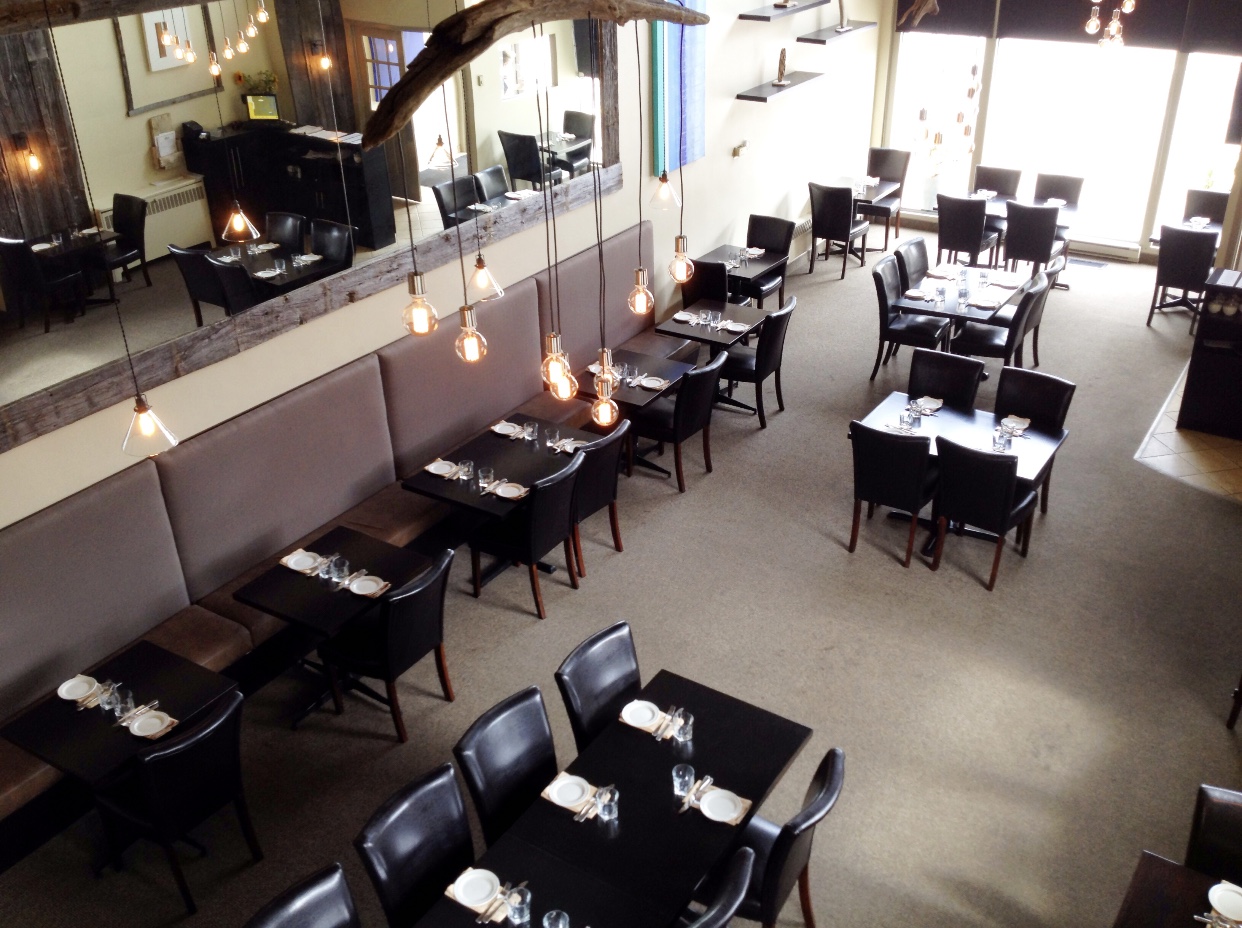 source
The Meal
(Disclaimer: this is the non-vegan portion of the post, see below for vegan smoothies.)
Turkey stuffed with roasted red peppers and spinach, with a side of sweet potatoes and veggies, with cranberry sauce (of course!) and topped with gravy.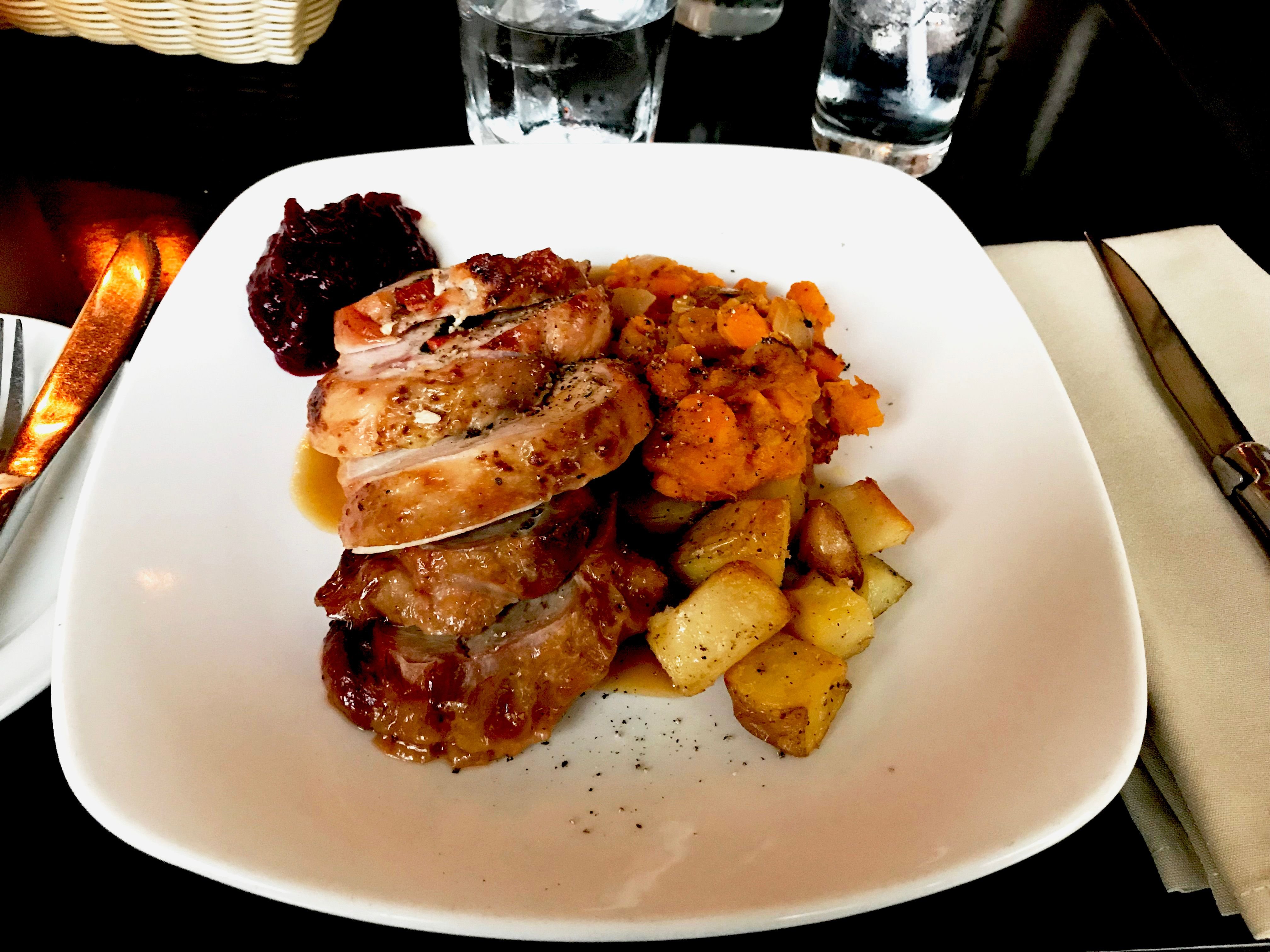 Butternut Squash Smoothies!
Then to celebrate everything autumn I made butternut squash smoothies. My inspiration for this smoothie was that butternut squash is one of my favourite parts of this time of year so I wanted to incorporate it into well everything.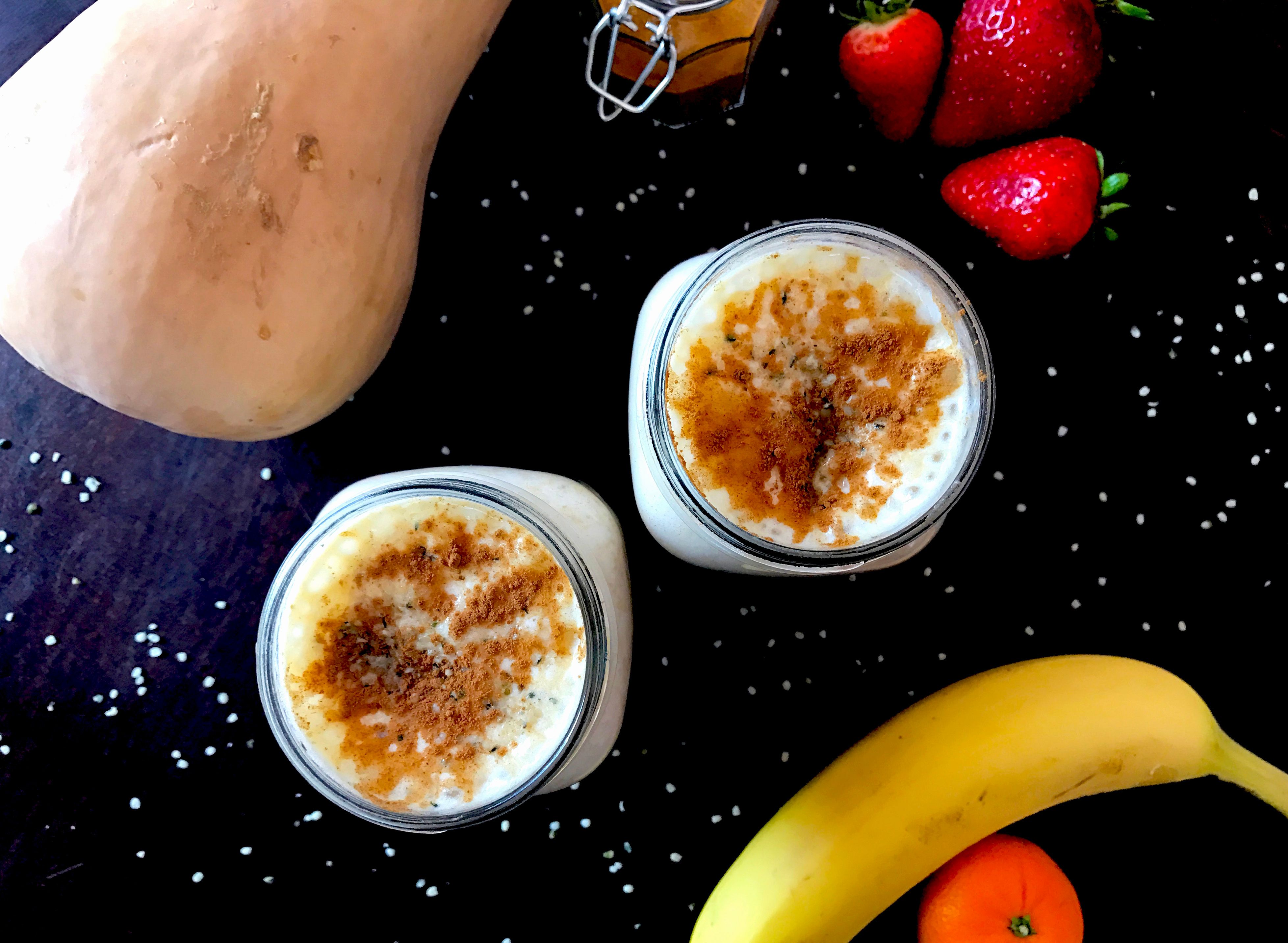 This smoothie was creamy and "squashy", with a rich cinnamon flavour and a hint of turmeric.
INGREDIENTS
1 cup butternut squash, mashed
1 frozen banana
1/2 cup frozen strawberries
1 cup organic milk (or vegan milk alternative, such as coconut milk or almond milk)
1 clementine orange
1/4 cup chopped cucumber
1/4 tsp turmeric
1 tbsp ground chia seeds
TOPPINGS
handful of hemp hearts
cinnamon to taste
DIRECTIONS
Take your butternut squash and cut into pieces. Then boil for 30 - 40 minutes on high. Next mash your butternut squash. Then place all ingredients in your blender gradually and blend until smooth. Next add your toppings (or any toppings of your choosing) and you're all done.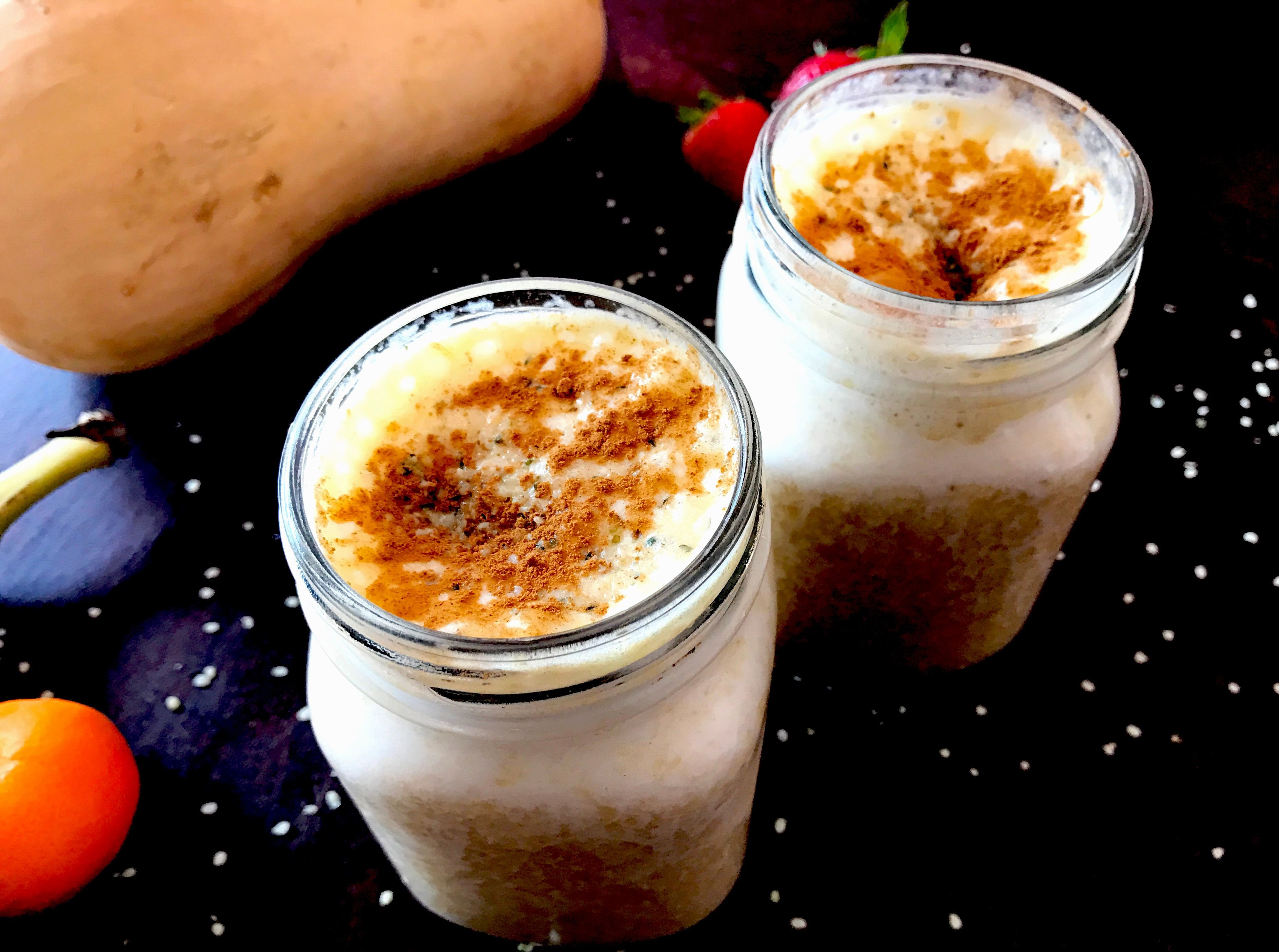 Thanks for reading guys! And I love feedback, so feel free to let me know your thoughts in the comments!
Much Love,
Natasha
---
All photos and recipe are mine and original.
And you can also connect with me on Instagram

---
And for more of my guilt-free sweet treats and other healthy recipes click the links below: