This morning, I dropped by the staff's office to print out my students' projects. For some reason, I did not close the door, so a student of mine peeked and greeted me, "Good morning Miss Robecon." as what he usually does. But this morning after we exchanged our greetings to each other. Suddenly, he remembered a thing that he put in his chest pocket jacket while telling me to wait.
"I have candy for you." He uttered. So, my initial reaction was, "You have candy for me? I can't even talk..." He then responded, "It's candy for your throat." My response, "Oh... yeah... Thank you. __"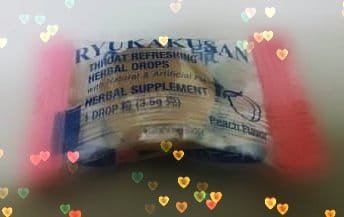 What happened before that? During our class, yesterday while teaching, obviously I was having a hard time projecting my voice, it was unrecognizable. Haha... I felt the concern of the classes which I do appreciate. What more to have a student who would sneak to his mother's room to get you candy for your throat. Well, he even added, "It was actually on my mom's cabinet, so I used a chair to stand on and get it. I nearly fell, but I managed not to..."
I didn't know what to say, but "Thank you..."
Well, the point of sharing this is that I guess a lot of the times we tend to take for granted the "simple" in our perspective, but a big deal for others. (It was just one candy, as simple as that. I can buy one, but his thought; his effort, and his bright eyes with such delight while giving it to me were all priceless.) No matter what the "thing" is, time, effort, words... may we somehow see things the way the other person sees it. WHAT IF WE GET TO THE STORY BEHIND? I BELIEVE THAT WE WILL RESPOND DIFFERENTLY.
Thanks for reading!