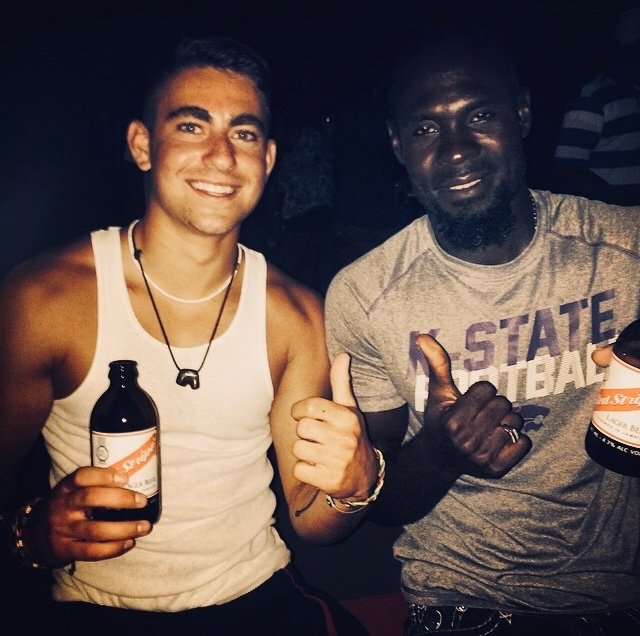 It doesn't get any better- sipping an ice cold Red Stripe with a friend you met while on vacation and listening to some live reggae tunes. I can't quite remember where we were this night on the 7-mile beach, but I remember it was around the corner from Dwayne's place at Roots Bamboo.
He rented a room there for a decent price. I met Dwayne the first day in Negril that year (2014). He's been a friend ever since. He treated me like family, and looked after me like I was a bredda. Whenever I was with Dwayne and someone would try to heckle me, he would start speaking in patois and they would immediately stop what they were saying. I didn't know what he said during the exchanges, but whatever it was - it generally worked.
We would chill, workout, swim and go out on the glass bottom boat. He hooked us up with a price that was the "family rate." The other tourists didn't need to know. He would show me around and take me to places where locals would hang. I felt as though I was one of the breddaz whenever I was with Dwayne.
He offered to take me to the "country" where his family was. It was a far journey away from Negril, so this never happened, but the fact that he extended the offer speaks volumes about Dwayne. A real down to earth human as many Jamaicans are — he was one I will never forget.
Always Respect,
@conradsuperb
Posted using Partiko iOS