'You Have Mail'
If you travel to Negril, Jamaica, and wanted to send a postcard to anyone, you'd have to seek out the local post office. The photo below shows the Negril Post Office as it appears in 2007, the same as it did in the 1980s (and the same today in 2019).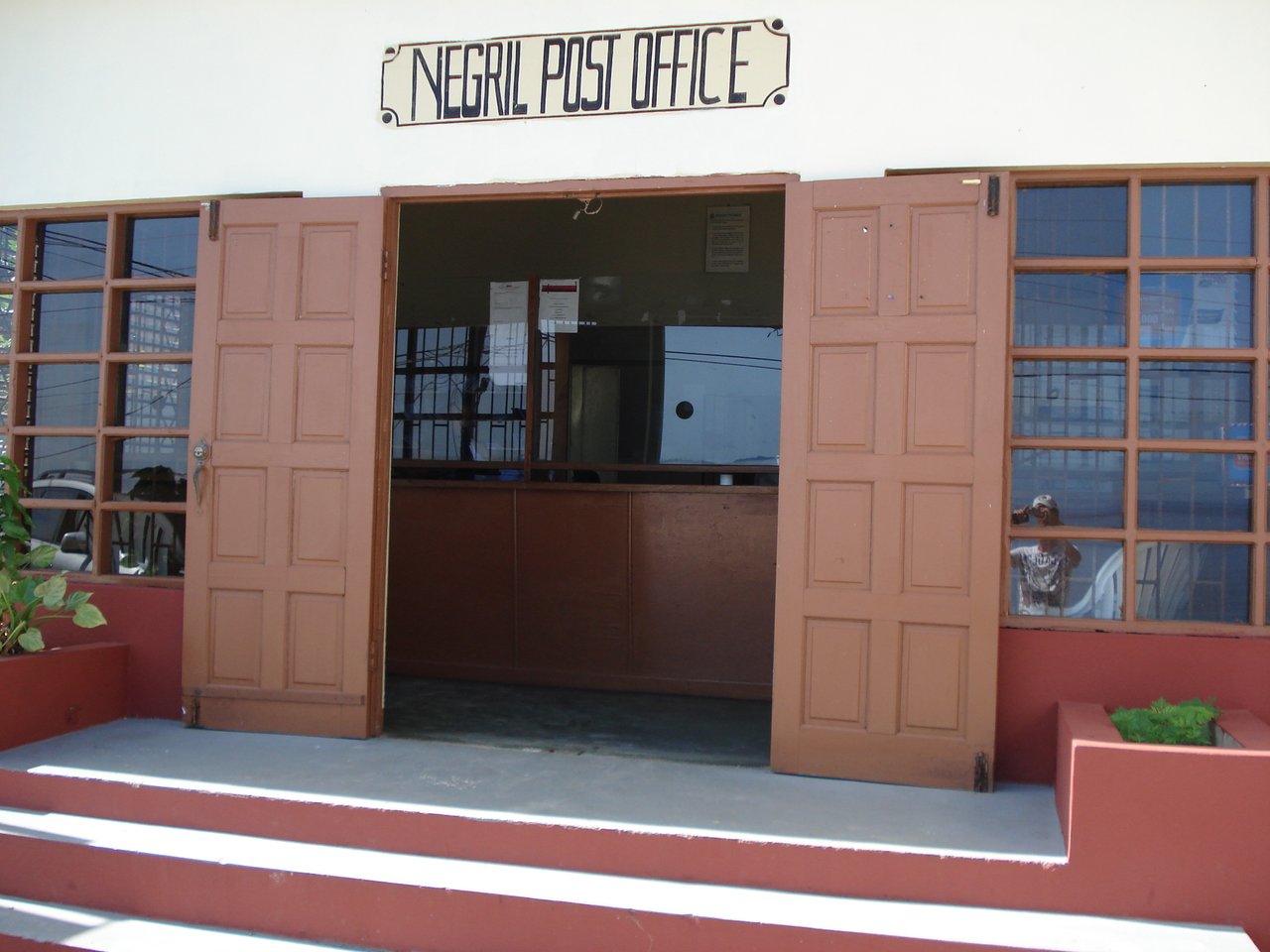 Negril Post Office
You will find the local Post Office located off the West End Road, past the roundabout on the roadside. It is a small, quaint building that sits rather close to the road with heavy road traffic passing by every minute of the busy Jamaican day.
Hours of Operation: 8 AM to 12 PM and 1 PM to 3 PM
With the advent of the internet and email, cell phones and computers, the necessity for postal service has all but abated in recent years it seems. The postal service in Negril, however, is still a vital means for the locals to send and receive incoming and outgoing mail.
Word on the street is it's not very fast, but it surely gets the job done. Point A to point B, that's all that really matters.
Snail mail is alive and well in Negril, Jamaica
SOON COME, MON... SOON COME
Respect,
S-irie