'Pump It UP'
For all you vacationing health freaks out there, I have just the spot for you. Yes, you guessed it.
It's located in my favorite spot - Negril, Jamaica. If you fly into Montego Bay (Mo-Bay), find local transport, you will find yourself a cozy, little gym on the main drag of Norman Manley Blvd. It's just before the roundabout when you get into town. If you hit the town centre, then you've gone too far, but you really can't miss it. Check out this photo of the Negril Gym.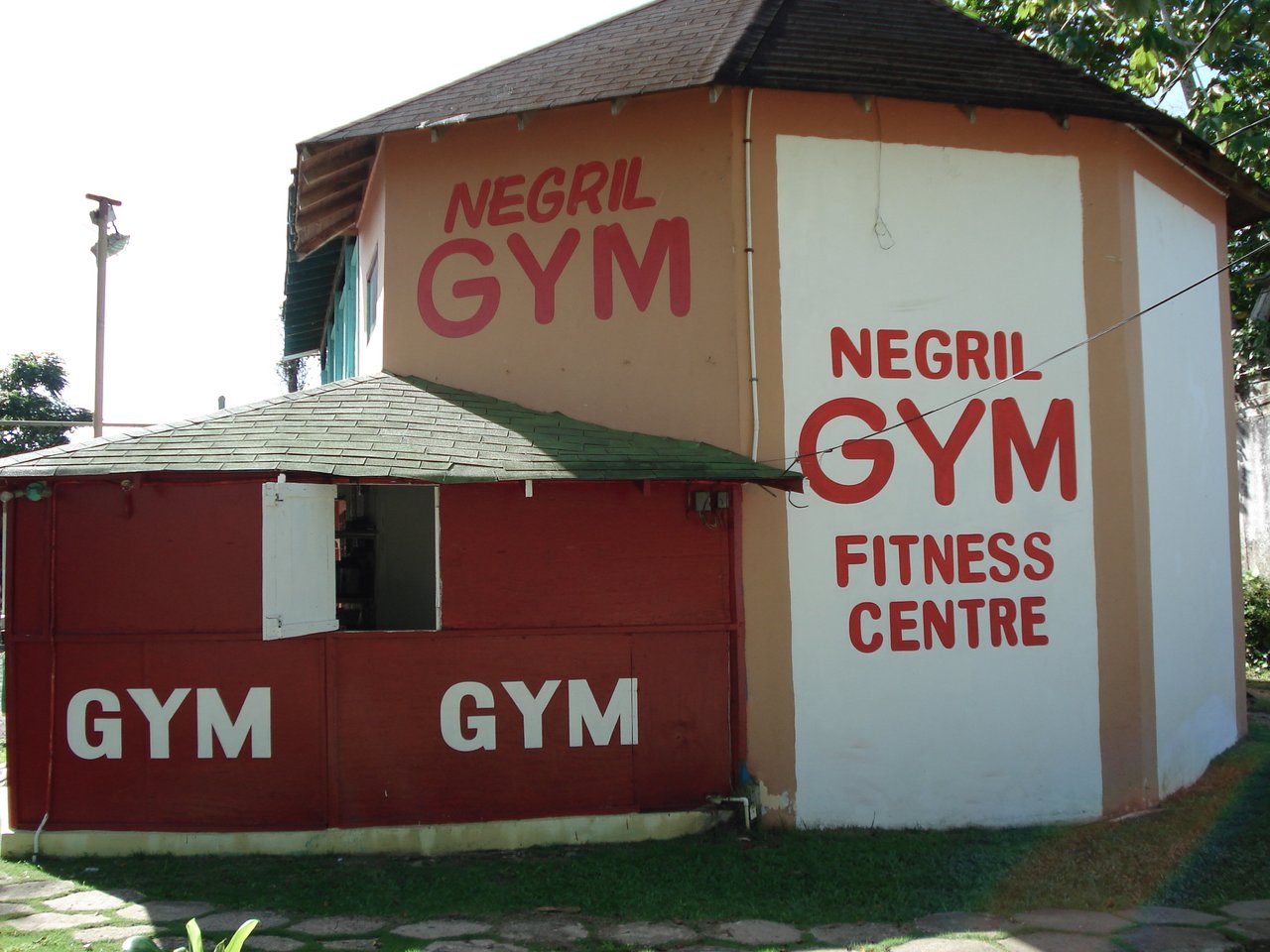 Negril Gym and Fitness Centre - this picture tells the whole story
Truthfully, I didn't go to the gym and workout when I was in Negril back in 2007 (or 2010 and 2014 for that matter). Just "OOH'd and AAH'd" when I spotted the unique looking structure for the first time. I love being active, but there's simply no time - too many other things to do while in Negril like eat the traditional Jamaican cuisine, attend live music venues, go parasailing, rent jet skis, ride the Ya Mon Catamaran, go snorkeling on the glass bottom boat, or even spending a day exploring the cliffs. The options are endless.
And, for one, if I was going to workout, it would be on the 7-mile beach strip. No need to be inside sweating bullets and smelling someone else's B.O. When in Negril - take part in all outside endeavors. The weather is perfect in paradise.
Instead of being at the gym, you'll probably find me on the 7 mile beach, checking out the ladies, relaxing, sipping a freshly blended fruit smoothie or Red Stripe.
Jamaica, Jamaica