'The Glass Bottom Boat'
This adventure could very well be one of the top five highlights of your time when visiting Negril, Jamaica. There are several boats to choose from, each highly decorative with bright, colorful Caribbean colors. Of course, the prices vary broadly.
~You must bargain~
So while walking the glorious 7-mile beach on your daily sojourn, you will be approached and hawked by either the captain of the boat or a diligent crew member.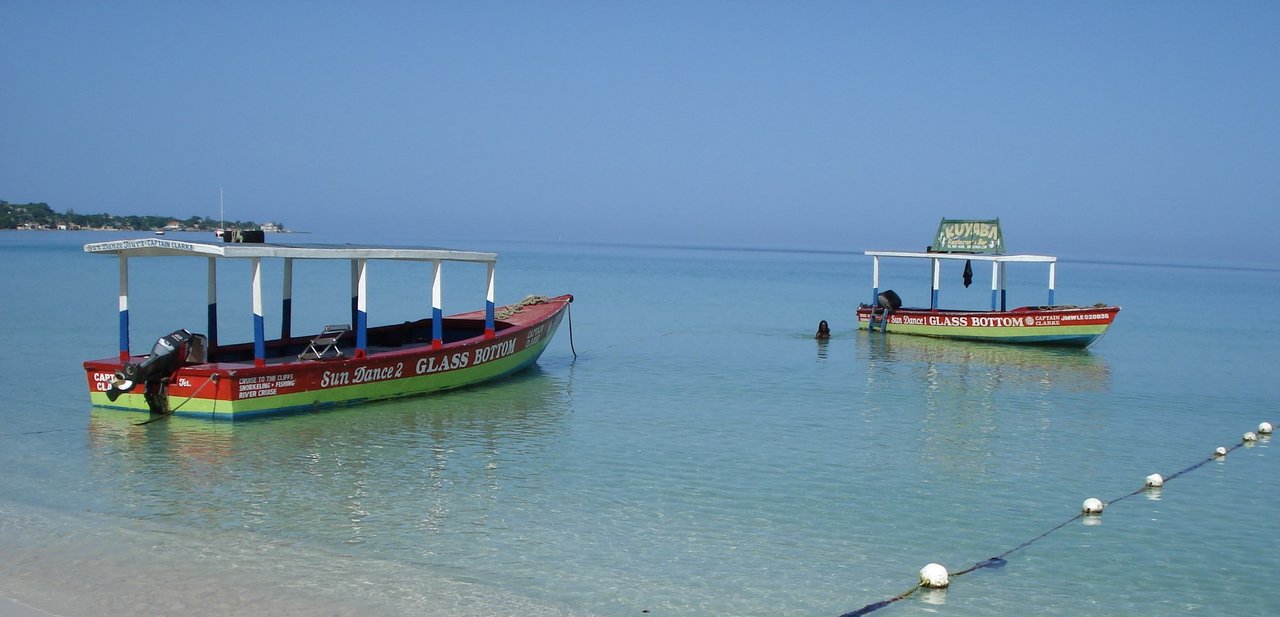 Gotta work the crowd, there's a lot of competition in this space
It's quite easy to form a relationship with the easy going Jamaican, and this has always been the case - at least for me when visiting the island. If a relationship happens to form, you will have a much better chance of obtaining a bargain. I've found the initial price is high, but as your vacation continues, the prices start to lower.
My best price experience comes from times of previous encounters. The boat of choice, and as a repeat customer, calls for the exclusive 'friend' price, which quite frankly, is usually pretty reasonable. Regular price - $35-50, exclusive deal - $15.
~But don't tell the tourists~
So you head out on the beautiful, blue Caribbean ocean, and you can see Booby Bay island in the distance. Booby Bay is a small island that sits off shore. The island has a claim to fame, since scenes from Jules Verne's popular movie, "20,000 Leagues Under the Sea," was filmed there.
It's very popular now for day trips and all inclusive resort trips. About $80 per person or so for the day. Includes lobster, a jerk chicken luncheon special, fresh fruit smoothies, and, of course - ice cold Red Stripes. Sun bathing (sometimes topless for the ladies) and snorkeling at the coral reefs.
There are other beaches and other glass bottom boats in the world, but if you want to experience the best, then Negril, Jamaica is your destination.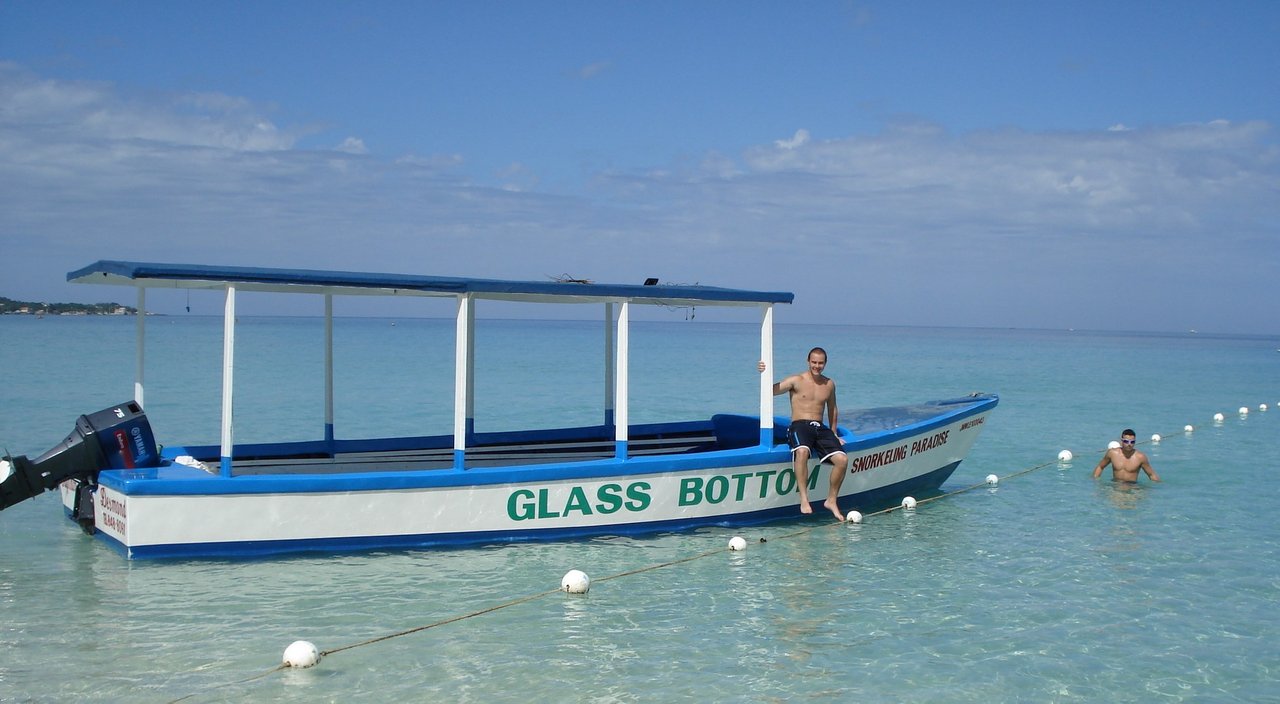 My son and Scuba Steve
Enough said about this particular encounter. The Glass Bottom Boat tour is an absolute must.
Respect,
S-irie