The Reggae Police
As per Feature Photo #13 [Part 1 of 2], the Negril Police motto, as it reads on the sign in front of the station, is - WE SERVE, WE PROTECT, WE RE-ASSURE.
Now let me personally introduce you to the Reggae Police of Negril, Jamaica. On three separate occasions, stretched over a period of 10 visits to Negril, I encountered their presence on the seven-mile beach. Each time, a perfect representation of lawful authority.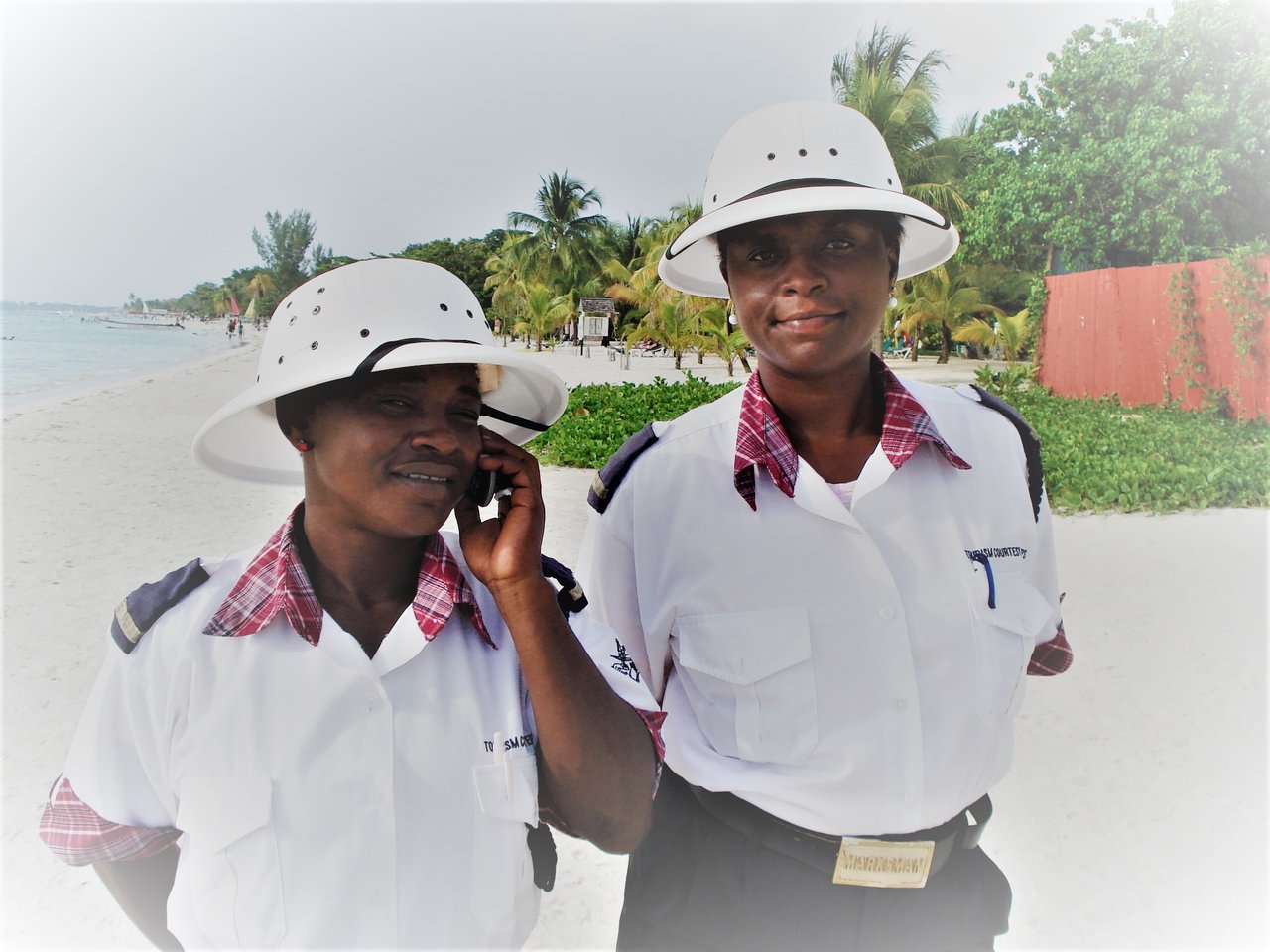 Negril Police - an equal opportunity employer
Decked out in the whitest of white uniforms, which are spic and span; clean; ironed; and topped off with a pit style helmet. Make no mistake about it, you know when they are present on the beach. Their presence is felt, even from afar. Oh, and before I forget, their shoes shined such that they appear mirrored.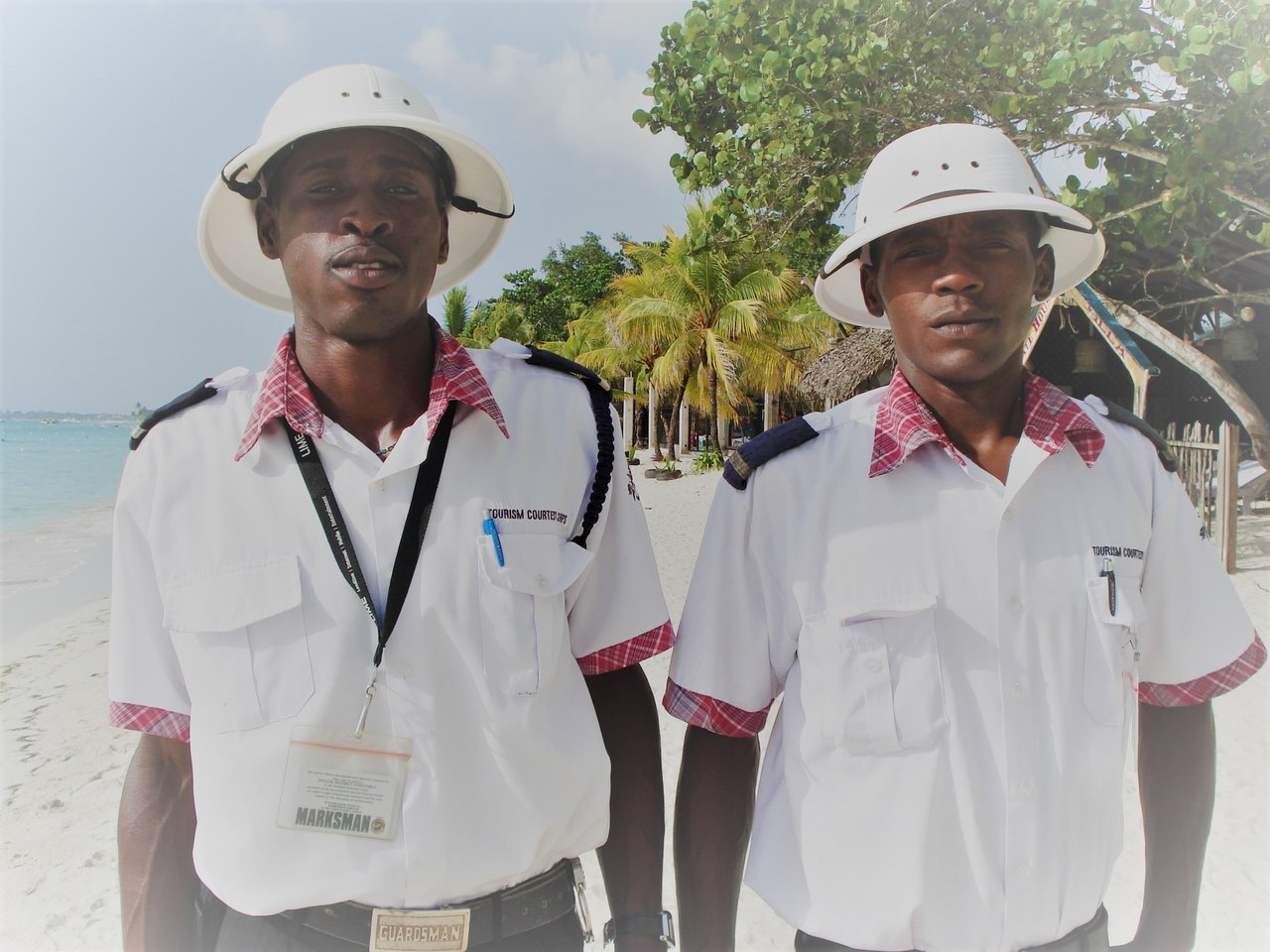 They casually walk the beach, in pairs, looking for anything out of the ordinary. Even with the heat of summer, they are calm, cool and collective. When I approached and inquired if I could take their photo, they were more than happy to oblige.
They said, "Yes mon, no problem mon. It be our pleasure."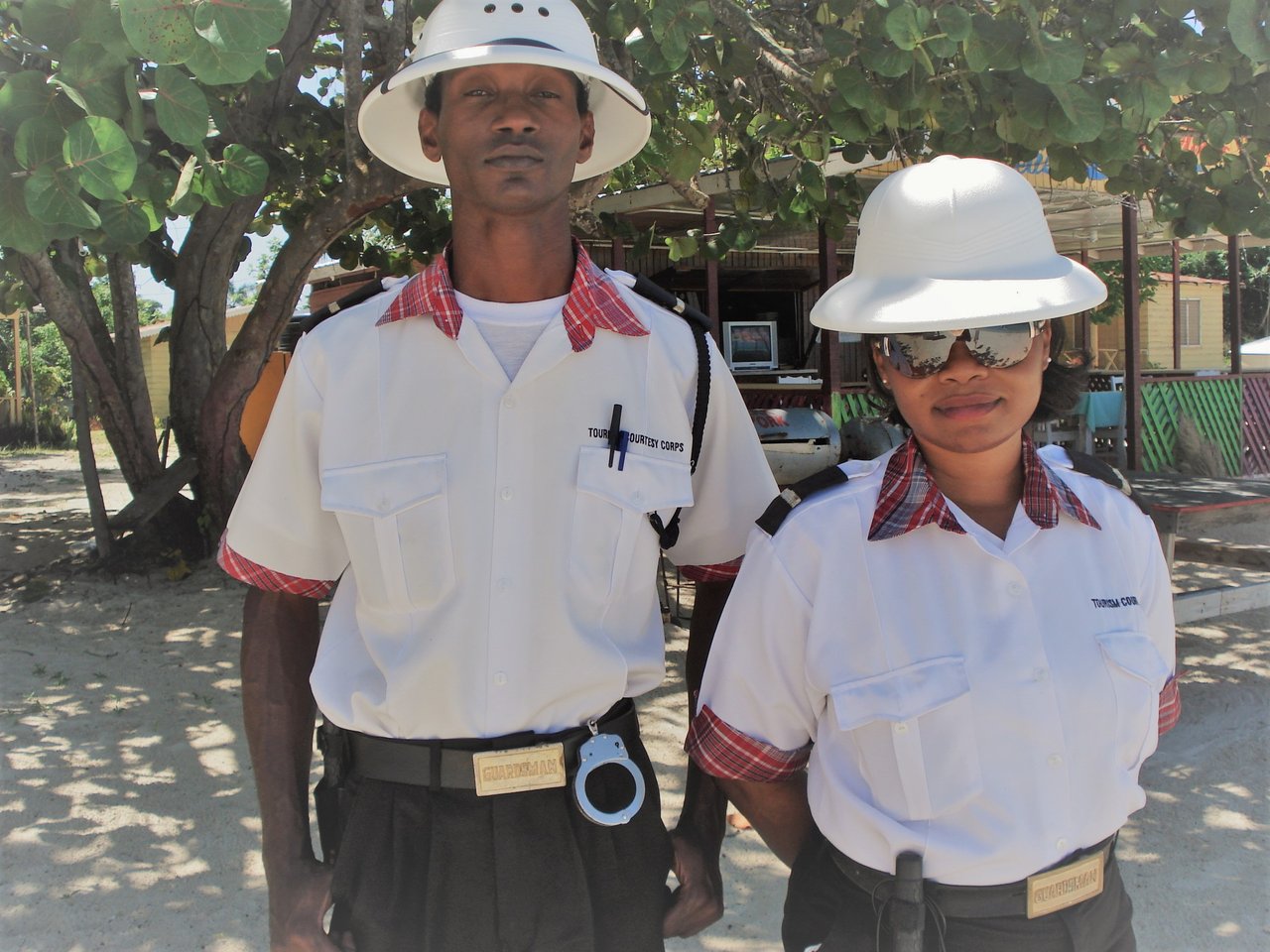 It was as if they were an extension of the Negril Tourist Department - does it get any better than that?
Jamaica, Jamaica
Respect,
S-IRIEE