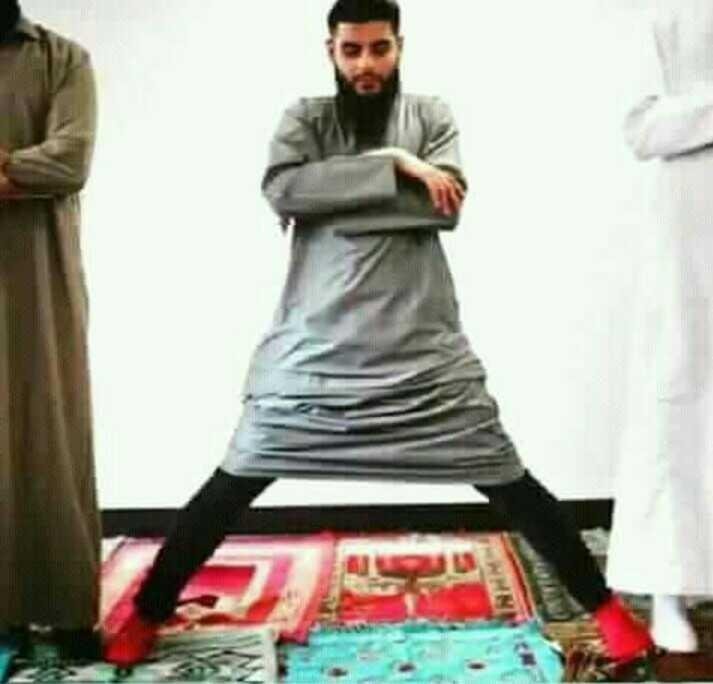 I'm a Wahabi ..
My black marks are blacklisted ..
Celanaku cingkrang open eye closed eyes eye ..
My beard is not so neat.
I do not know the Shafi'i imam ..
I do not know imam Maliki ..
I do not know Hanafi priest ..
I do not know Hambali imam ..
I interpret the Qur'an & Hadith at will ..
I do not want to follow Islamic madzhab ..
Anyway I make my own school ..
I can take my own law ..
With book capital of Saudi ..
I am the mujtahid of this century ..
Imam Syafi'i & imam Bukhari want me ..
If their opinion is not appropriate I can evaluate ..
I am often associated with the actions of the Prophet ..
I often say follow the Prophet ..
But I do not want to glorify the Prophet or the Prophet's descendants ..
I did not want to follow the Prophet's Mawlid ..
Do not even want to ziarahi the grave of the Prophet ..
My apathy berate ..
Spread my slander every day ..
My faith has accused the Shi'a of Sunni ..
Heaven & Hell anyway I'm in control ..
And who deny I will sanction ..
Degree takfiri for me I do not care ..
For sure what I want should happen ..
Because I am the True Wahabi ... please for Muslims do not imitate like this.
Terjemahan indonesia
"Puisi seorang Wahabi"
Aku seorang Wahabi..
Ciriku tanda hitam didahi..
Celanaku cingkrang buka mata kaki tutup mata hati..
Jenggotku semerawut alias tidak rapi..
Aku tidak tahu imam Syafi'i..
Aku tidak tahu imam Maliki..
Aku tidak tahu imam Hanafi..
Aku tidak tahu imam Hambali..
Aku tafsirkan Qur'an & Hadist sesuka hati..
Aku tidak mau ikuti madzhab islami..
Pokoknya aku bikin madzhab sendiri..
Aku bisa ambil hukum sendiri..
Dengan modal buku dari Saudi..
Akulah mujtahid abad ini..
Imam Syafi'i & imam Bukhari ingin ku saingi..
Jika pendapat mereka tidak sesuai bisa aku evaluasi..
Aku sering berasalan dengan tindakan Nabi..
Aku sering berkata ikutilah Nabi..
Tapi aku tidak mau memuliakan Nabi maupun keturunan Nabi..
Aku pun tidak mau ikuti Maulid Nabi..
Bahkan tidak mau ziarahi kubur Nabi..
Kegemaranku mencaci maki..
Menebar fitnah kerjaanku setiap hari..
Keimananku menuduh Syi'ah terhadap Sunni..
Surga & Neraka pun aku yang pegang kendali..
Dan siapa yang mengingkari akan kuberi sanksi..
Gelar takfiri untuk ku aku tidak peduli..
Yang pasti apa yang aku inginkan harus terjadi..
Karena aku lah Wahabi Sejati...mohon bagi orang Islam jangan Di tiru seperti ini