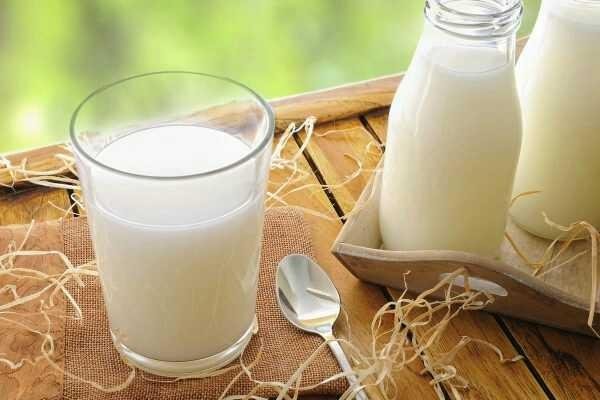 <  Milk's Makeup  >

According to the National Dairy Council, milk is filled with nine essential nutrients that benefit our health:
Calcium: Builds healthy bones and teeth; maintains bone mass
Protein: Serves as a source of energy; builds/repairs muscle tissue
Potassium: Helps maintain a healthy blood pressure
Phosphorus: Helps strengthen bones and generate energy
Vitamin D: Helps maintain bones
Vitamin B12: Maintains healthy red blood cells and nerve tissue
Vitamin A: Maintains the immune system; helps maintain normal vision and skin
Riboflavin (B2): Converts food into energy
Niacin: Metabolizes sugars and fatty acids
In other words, milk packs quite a punch when it comes to nutrition—and you don't have to drink a gallon to reap the benefits, the National Dairy Council says.
In fact, the council says that just one 8-ounce glass of milk provides the same amount of vitamin D you'd get from 3.5 ounces of cooked salmon, as much calcium as 2 1/4 cups of broccoli, as much potassium as a small banana, as much vitamin A as two baby carrots and as much phosphorus as a cup of kidney beans!
             <  Milk and Disease  >

Ready for a shocking statistic? According to research led by professor Peter Elwood of Cardiff University, drinking milk can lessen the chances of dying from illnesses such as coronary heart disease and stroke by up to 15 to 20 percent.
This research—a systematic review of evidence from 324 published studies—is actually the first time that disease risk associated with drinking milk has been looked at in relation to deaths from those diseases.
However, there are conflicting studies that claim milk actually contributes to disease, specifically heart disease.
What about them? "The fact that milk-drinking raises cholesterol is, for many people, proof that milk is a cause of heart disease," Elwood says. "But cholesterol is only one mechanism in heart disease.
Blood pressure is another relevant mechanism, and milk-drinking is associated with a lower blood pressure.
It is therefore totally unreasonable to base conclusions about milk and heart disease on the effect on cholesterol alone."
Heart disease isn't the only thing that can be affected by milk.
Elwood says that analysis of large, long-term studies shows that milk and dairy consumption are associated with a small reduction in death from heart disease events, strokes, new cases of type 2 diabetes, colon cancer and possibly bladder cancer.
"As heart disease, stroke, diabetes and cancer are major sources of healthcare expenditure, any measure that is associated with a reduction in these diseases—however small that reduction is—is also bound to have an impact on healthcare costs," Elwood says.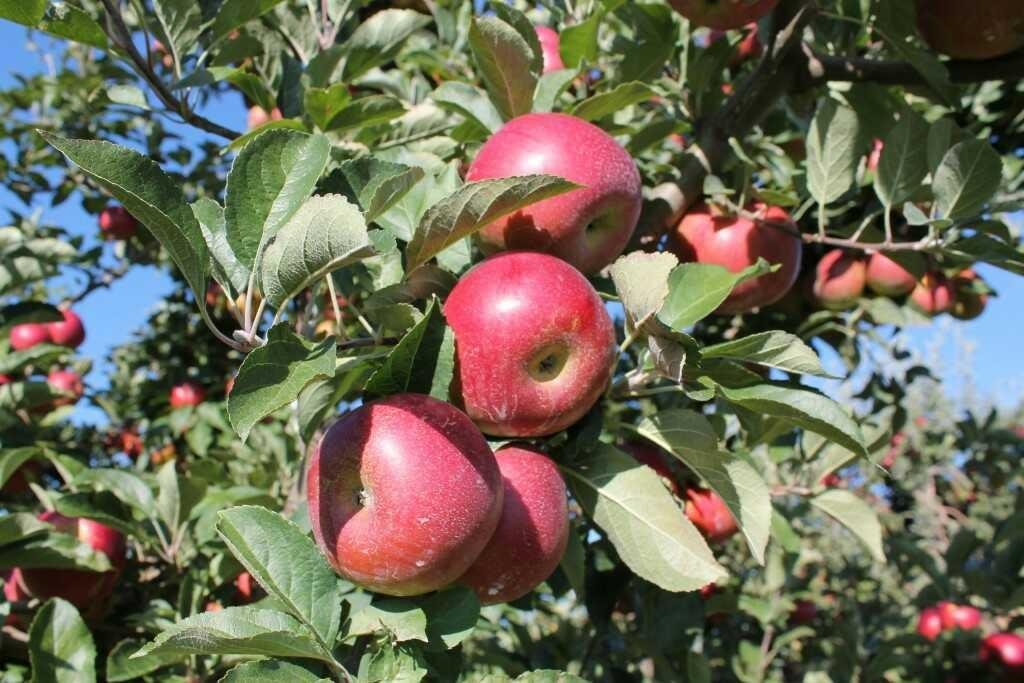 <  Apple  Benefits  >

A collection of research studies suggests that apples may well be one of the most healthy foods for you to include in your daily diet.
Let's take a look at the studies and the possible health benefits suggested by them:
    <  Improving neurological health  >

A 2006 study published in the journal Experimental Biology and Medicine found that quercetin (one of the antioxidants found abundantly in apples) was one of two compounds that helped to reduce cellular death that is caused by oxidation and inflammation of neurons.
Another study presented at the same conference and published in the Journal of Alzheimer's Disease suggested that apple juice consumption may increase the production in the brain of the essential neurotransmitter acetylcholine, resulting in improved memory among mice who have Alzheimer's-like symptoms.
It should be noted that both studies were funded by unrestricted grants provided by the U.S. Apple Association and Apple Products Research and Education Council.
      <  Preventing dementia  >

A study published in the Journal of Food Science in 2008 suggested that eating apples may have benefit for your neurological health.
The researchers found that including apples in your daily diet may protect neuron cells against oxidative stress-induced neurotoxicity and may play an important role in reducing the risk of neurodegenerative disorders such as Alzheimer's disease.
Reducing your risk of stroke
A study involving 9,208 men and women showed that those who ate the most apples over a 28-year period had the lowest risk for stroke.
The researchers concluded that the intake of apples is related to a decreased risk of thrombotic stroke.4
Lowering levels of bad cholesterol
A group of researchers at The Florida State University stated that apples are a "miracle fruit".
They found that older women who ate apples everyday had 23% less bad cholesterol (LDL) and 4% more good cholesterol (HDL) after just six months.
    <  Reducing your risk of diabetes  >

Apples could also help lower your risk of diabetes.
A study involving 187,382 people found that people who ate three servings per week of apples, grapes, raisins, blueberries or pears had a 7% lower risk of developing type 2 diabetes compared to those who did not.
Warding off breast cancer
There is growing evidence suggesting that an apple a day may help prevent breast cancer, according to a series of studies conducted by prominent Cornell researcher Rui Hai Liu.
Liu said her research adds to "the growing evidence that increased consumption of fruits and vegetables, including apples, would provide consumers with more phenolics, which are proving to have important health benefits.
I would encourage consumers to eat more and a wide variety of fruits and vegetables daily."
                <  Obesity  >

In a study published in the journal Food Chemistry in 2014, a team of researchers analyzed how the bioactive compounds of seven different varieties of apples - Granny Smith, Braeburn, Fuji, Gala, Golden Delicious, McIntosh and Red Delicious - affected the good gut bacteria of diet-induced obese mice.
The researchers found that, compared with all other apple varieties, Granny Smiths appeared to have the most beneficial effect on good gut bacteria.
They suggest that their findings may lead to strategies that prevent obesity and its associated disorders.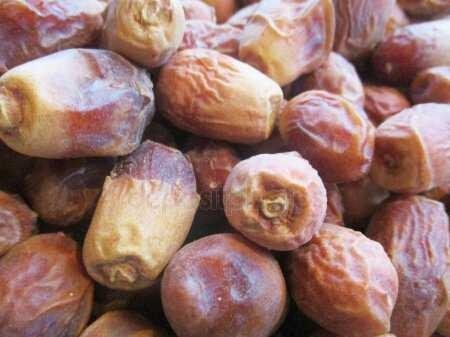 <  Date Palm Fruit  >

Date palm fruit is good source of several minerals, vitamins and fiber too.
These fruits contain calcium, iron, oil, sulfur, phosphorous, magnesium, manganese, potassium, copper which are all helpful for health.
The massive health benefits of date palm fruit includes prevention of anemia, abdominal cancer, night blindness, intestinal disorders.
They act as quick energy boosters. Dates also help in weight gain.
 -------     (   Recipe   )

We need just one glass of milk
Half piece of apple and five piece of palm
So now add all ingredients in Blander make a milk shake and then put in freezer,
In the morning drink it.
That is very good remedy for your health specially for pregnant women's,
Best for growth, remove weakness
best for stress, body pain
Legs pain
Sexual problems