VertiBird was a toy helicopter manufactured by Mattel for 10 years starting in 1971.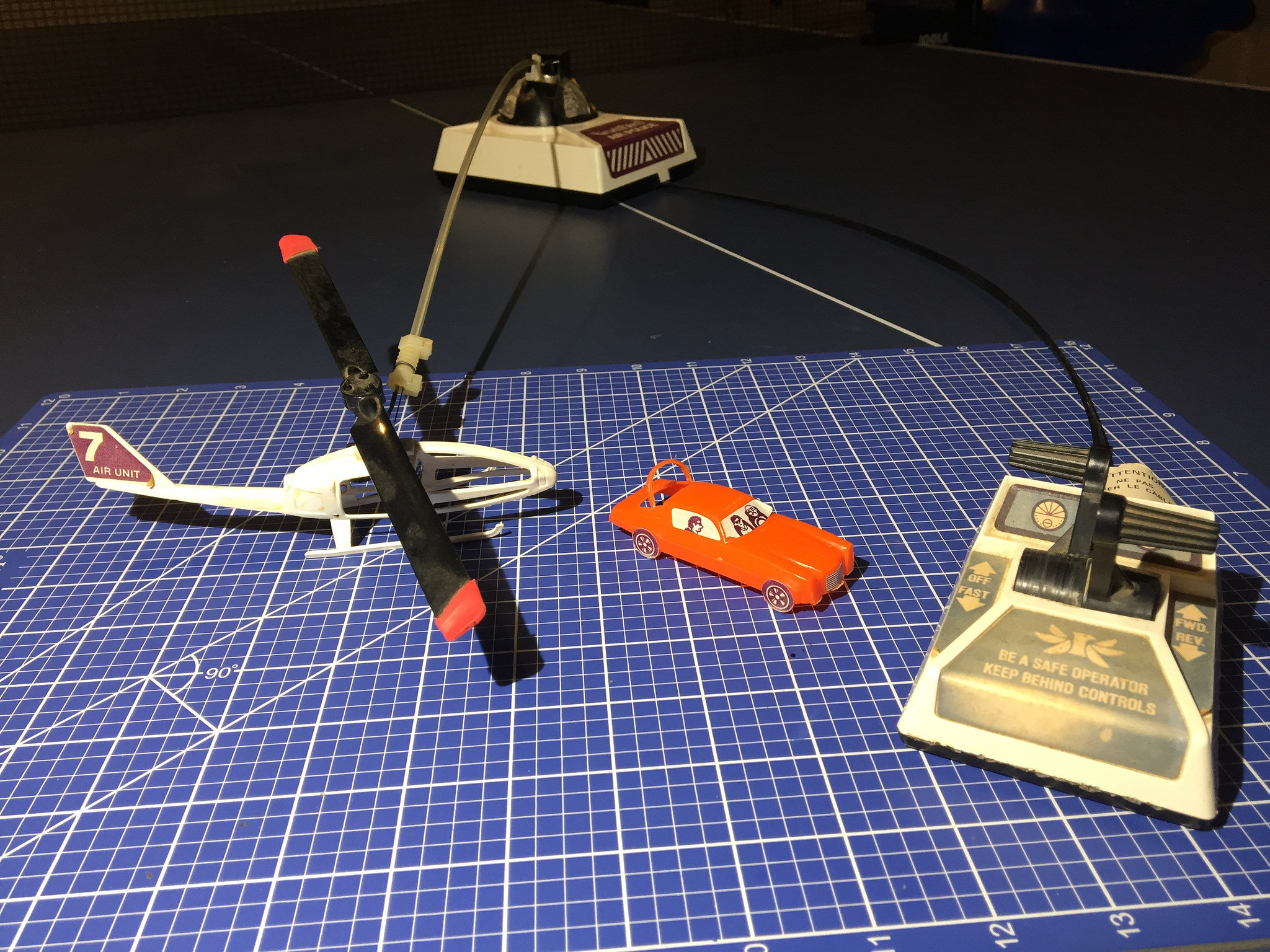 The helicopter was connected to the end of a 21 inch arm with a central base station on the other end of the arm. The pilot controlled the helicopter with pitch and throttle levers that were connected to the base station via a small plastic conduit that contained two cables.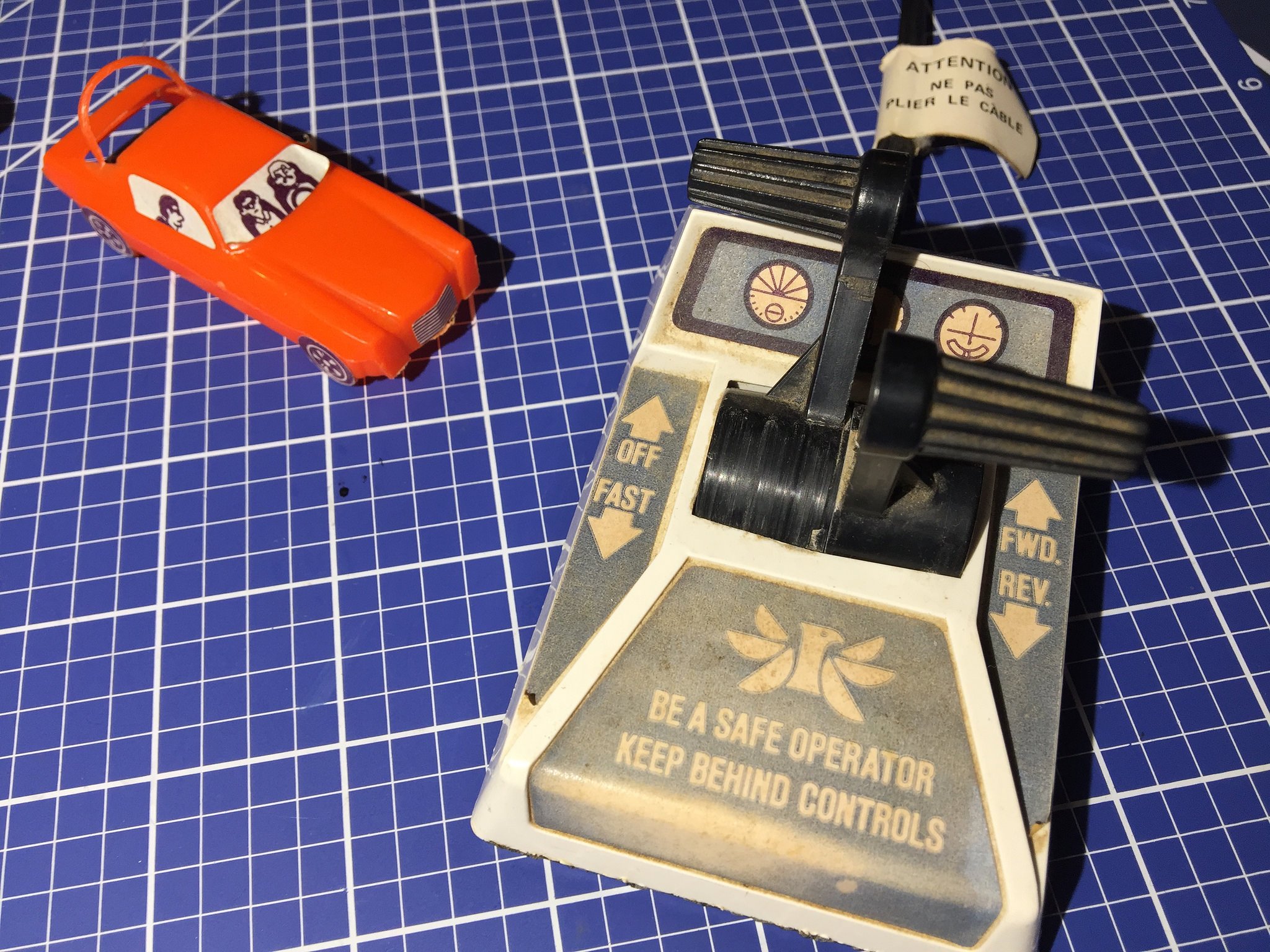 Throttle control simply changed the speed of the blade on the helicopter, thereby providing lift to control altitude. The pitch control tilted the helicopter to make it go forward or backward. This is very similar to how a real helicopter is controlled. The unit was powered by 4 D batteries.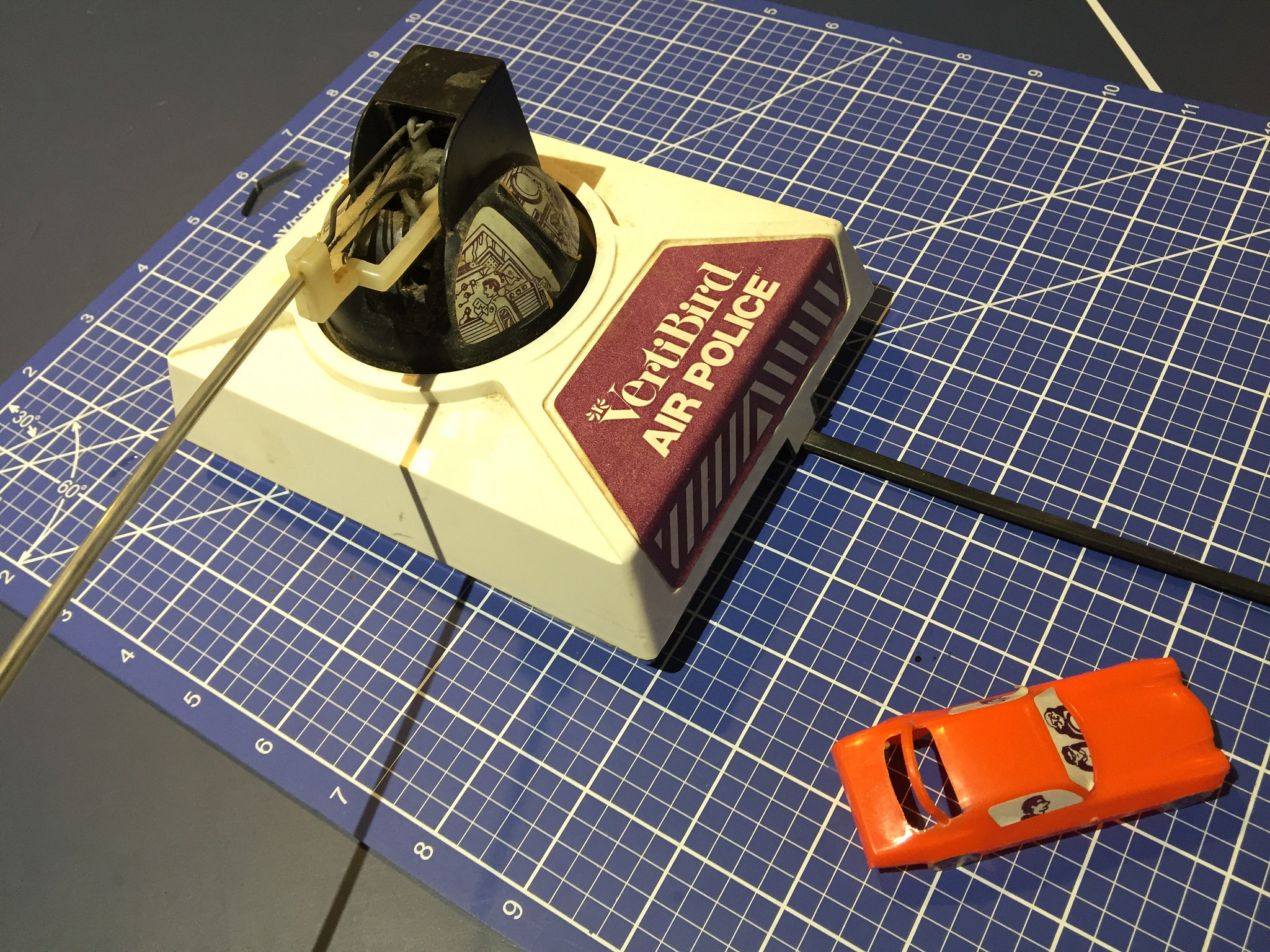 Various versions of the Vertibird were released during its decade-long run. I received the Vertibird Air Police version for Christmas in 1975. Accessories in this version included: a cardboard highway strip, an orange plastic car, and an orange roadblock sign. I seem to have lost the highway and the roadblock sign. Both the car and the roadblock sign could be lifted by the helicopter using a hook that hung from the undercarriage. I fabricated countless other similar accessories myself using cardboard and masking tape. At one point as a child, I modified my Vertibird to be powered by an AC adapter so I wouldn't need to keep changing the batteries.
The Vertibird might have been my all-time favourite childhood toy. I played with it for hours on end. It was so much fun.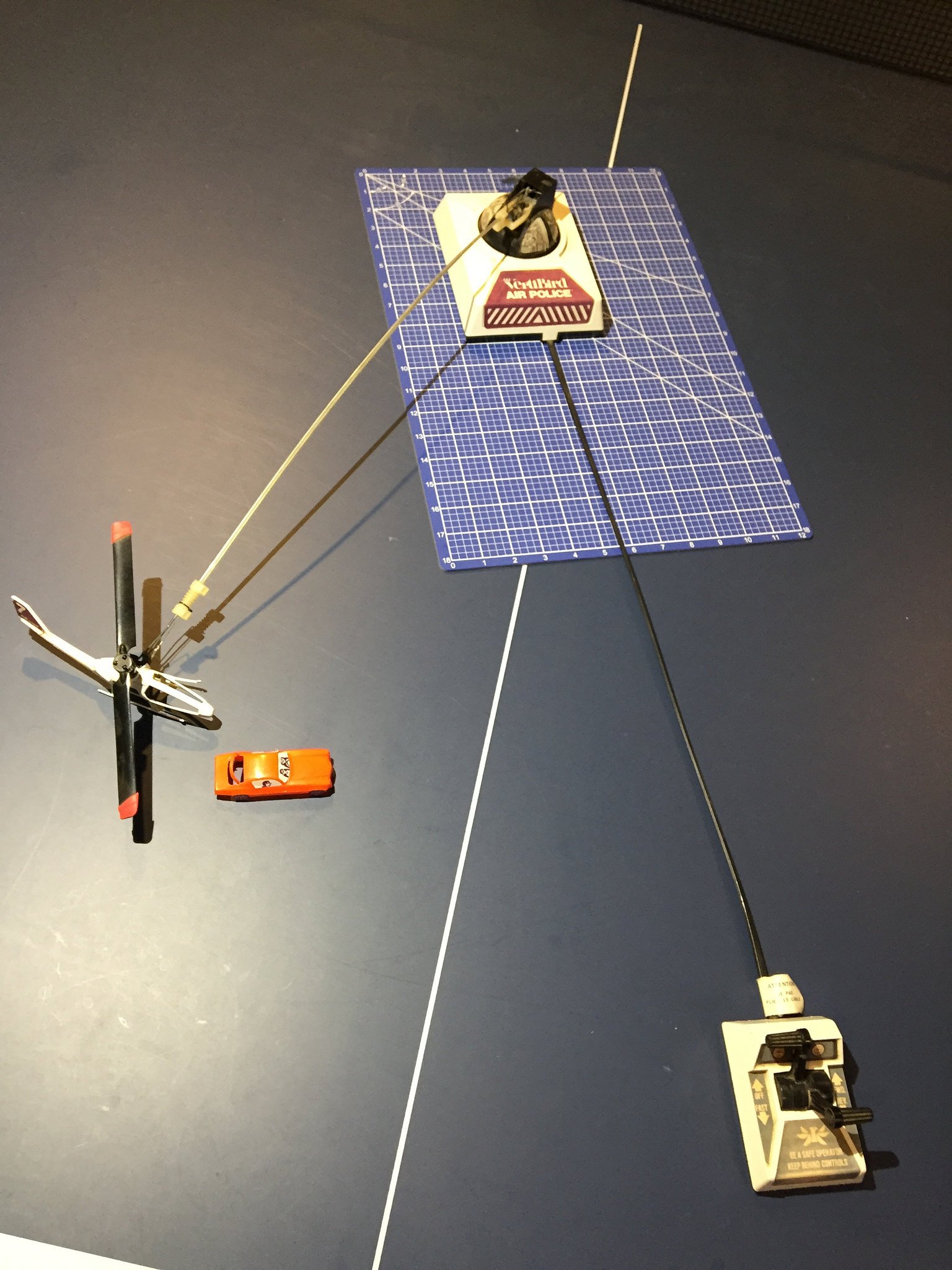 I still have my original Vertibird. However, it broke around the mid-1980s. I have always had in mind to fix it thinking my own kids might play with it, but it never happened and they grew up so fast. Perhaps, this post will prompt me to finally fix it anyway.