"Command a dangerous five-stage battle in the enemy's treacherous Space City". That is your mission in the epic Radio Shack game Space Crusher. This game was made by Epoch, but a version of it was also branded under the Radio Shack name, which is the one I have. It's hard to find much information about Space Crusher. Web searches mostly return postings on ebay or other sites selling it as a "vintage game". There are some brief videos on YouTube of people playing this game, if you care.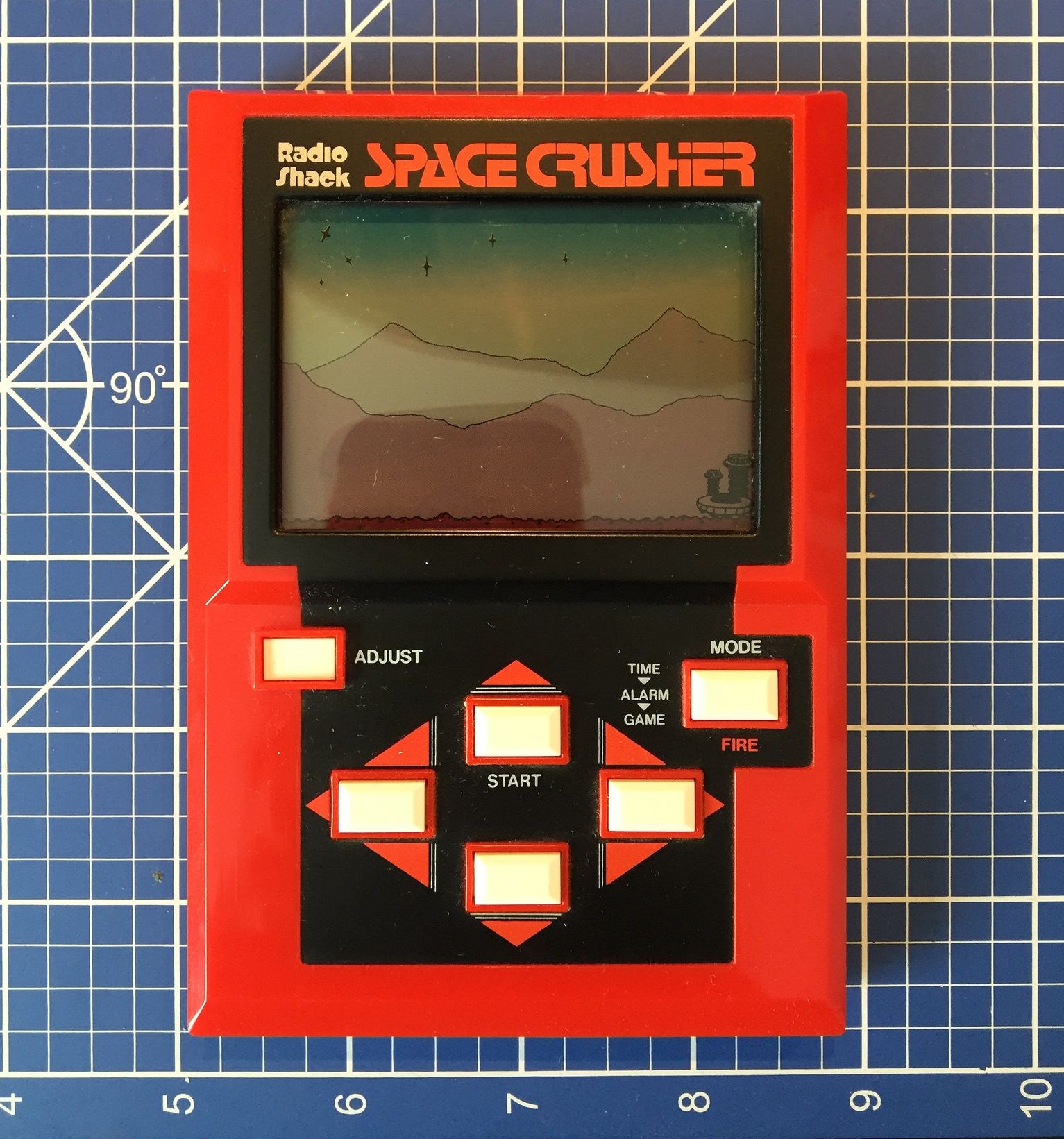 I received Space Crusher for Christmas in 1986 from someone peripherally related to me who probably just did not know what to get me. The screen is simple LCD technology which had become widespread by the mid-1980s. At the time, I was probably just a bit too old for such a game. It was still fun, but it did not carry the same level of life-altering excitement that Blip or Electronic Quarterback did 8 or 9 years earlier. Hey, I was also old enough by 1986 to recognize that I had just been given a cheesy $10 crap game from Radio Shack. It's the thought that counts, right? That's what I heard.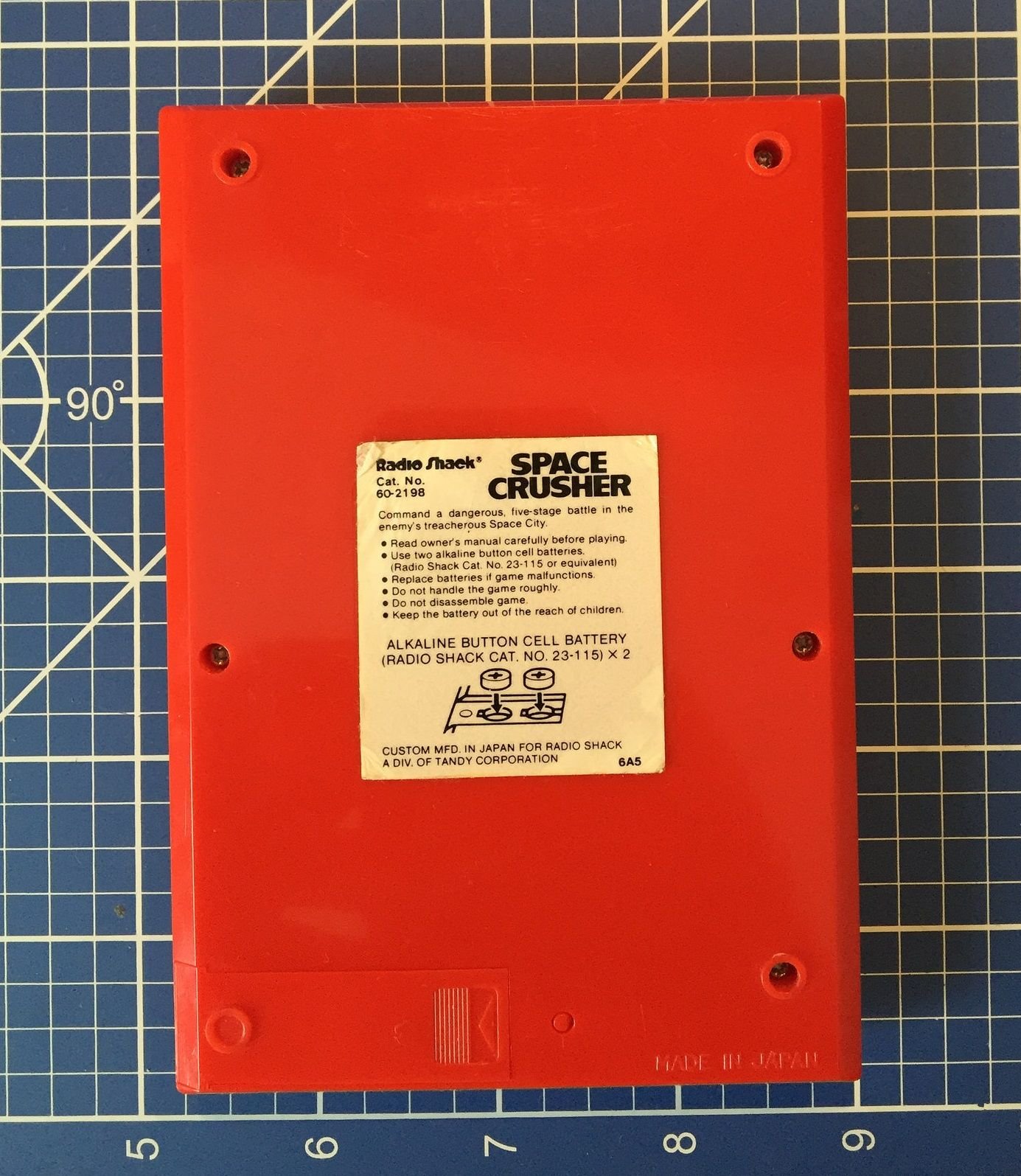 Funny how our expectations of technology rise exponentially. Space Crusher was about 100x better than Blip, but that just didn't cut it by 1986. Anyway, after hauling this game out of my box of childhood junk, I fired it up and sure enough, I knew exactly how to play. It all came back. Wow, my brain is storing so much completely useless information and skills.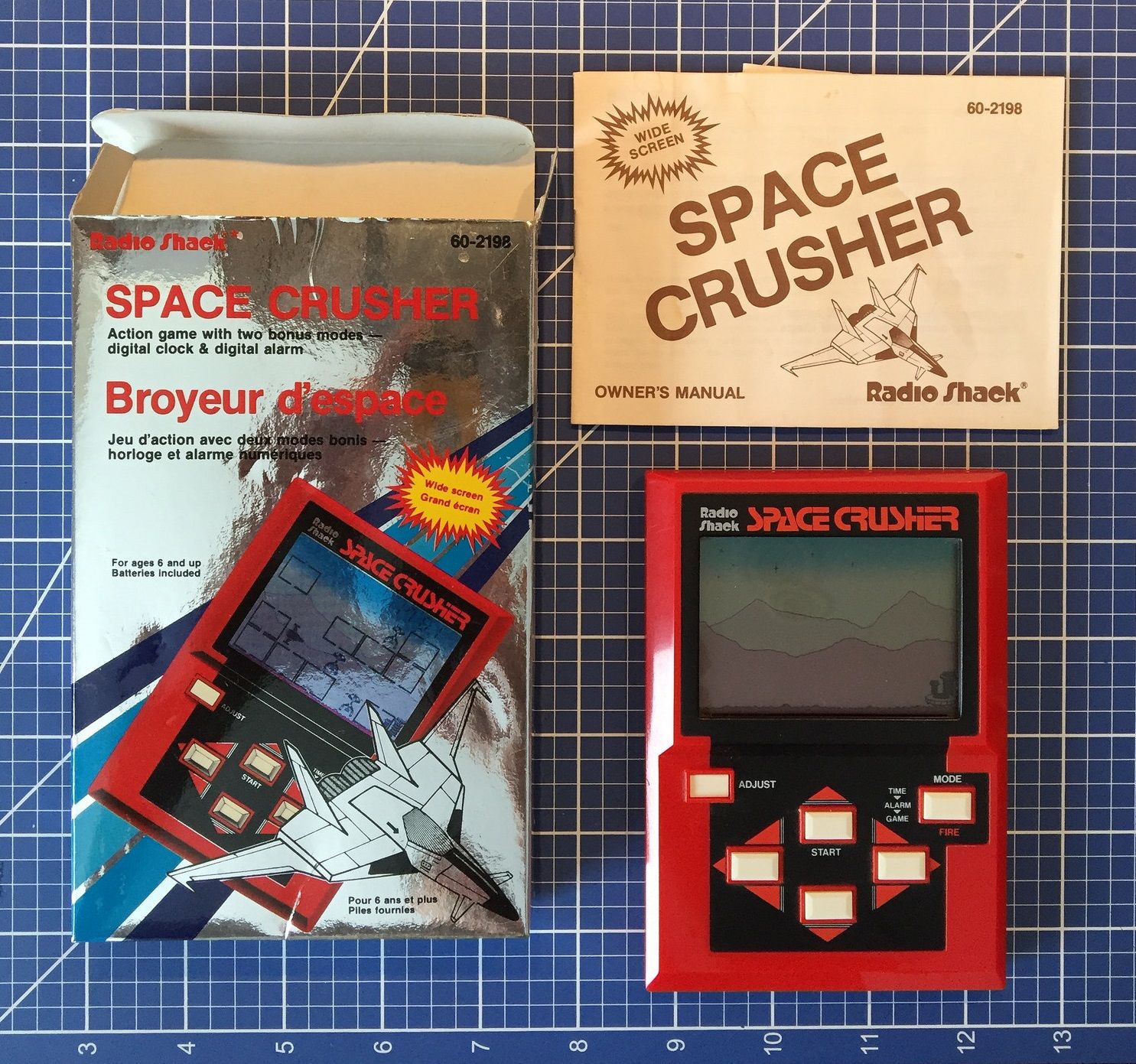 More "Stuff I Got For Christmas" posts will follow soon. I have almost exhausted my collection of electronic games (almost). Some really cool stuff is coming!