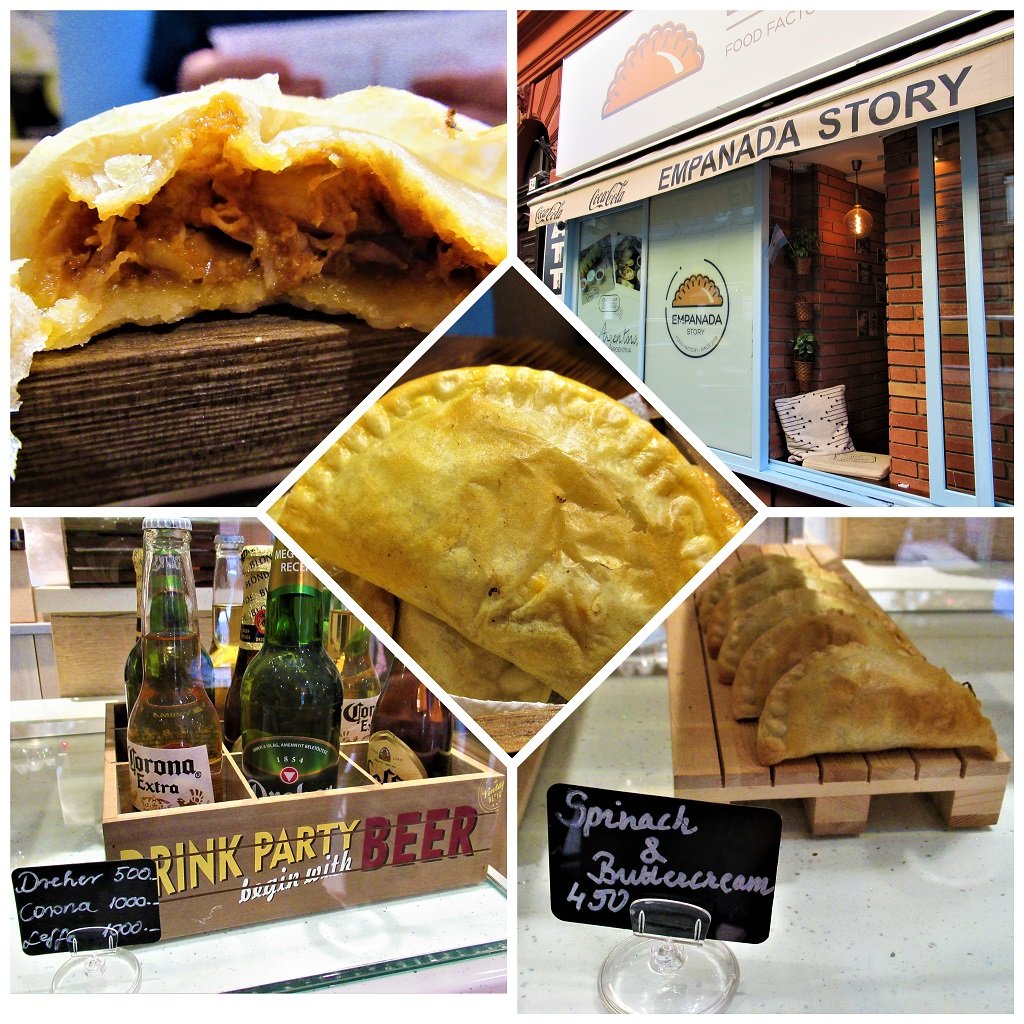 Introduction
A few days ago I was looking at my twitter feed and found a post about a quite new restaurant in Budapest where they serve empanadas. I went to their website to find out more, which by the way, looks great! Let's start with a little more information about empanadas, which is explained very well on the Empanada Story website: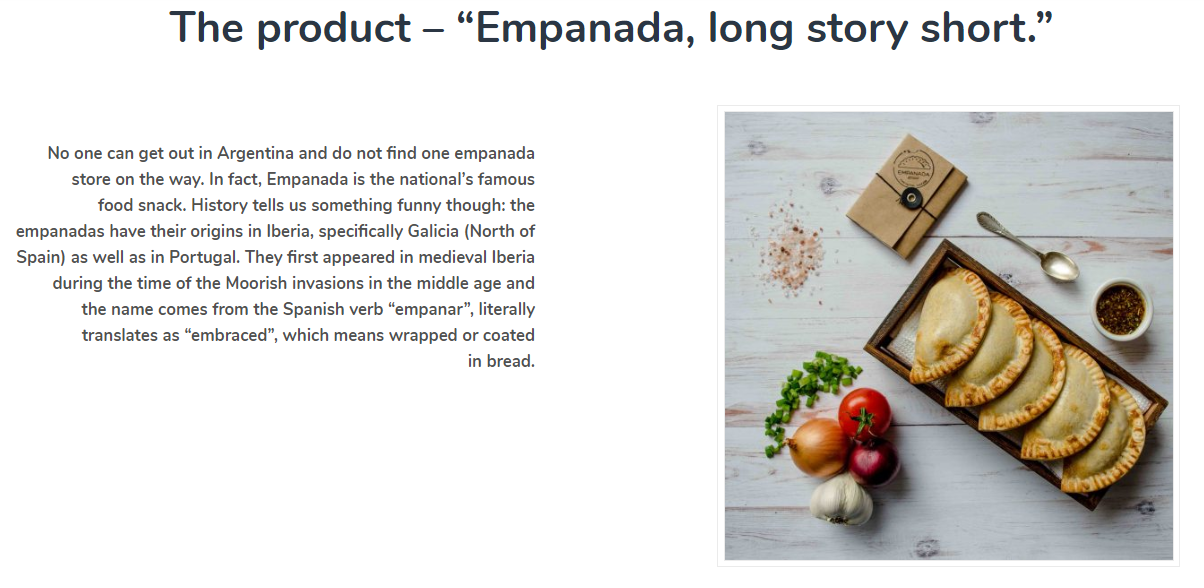 The empanadas look delicious, don't you agree? They are Argentina's famous snack, but as explained on the Empanada story website, not only eaten as a snack:
You can have an empanada as a starter, a snack or lunch and dinner main course. The food conception base is actually very simple, while its unique flavor comes from the secret ingredient combination and cooking procedure.Empanada composition is basically a dripping filling mix embraced with a wheat flour and it can be made from traditional savory fillings to mouthwatering sweet fillings with beef, poultry, cheese, vegetables or fruits… you name it! Source
If you want to find out more about the company's history and or empanadas, please visit their website for more information.

Empanada story: a cute little restaurant in the 6th district of Budapest
When you approach the restaurant, you can see it looks super cute from the outside as well as the inside.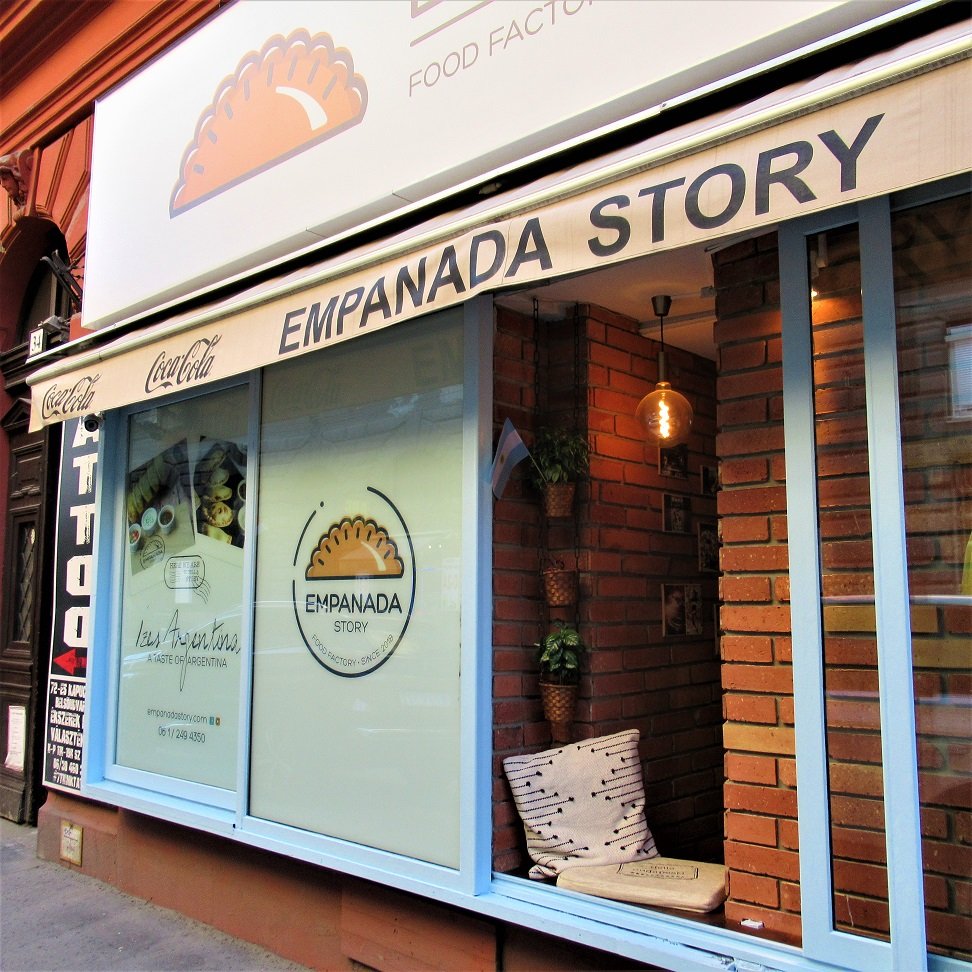 Yes, you can actually sit in the window opening to enjoy your empanada. Inside it looks even better: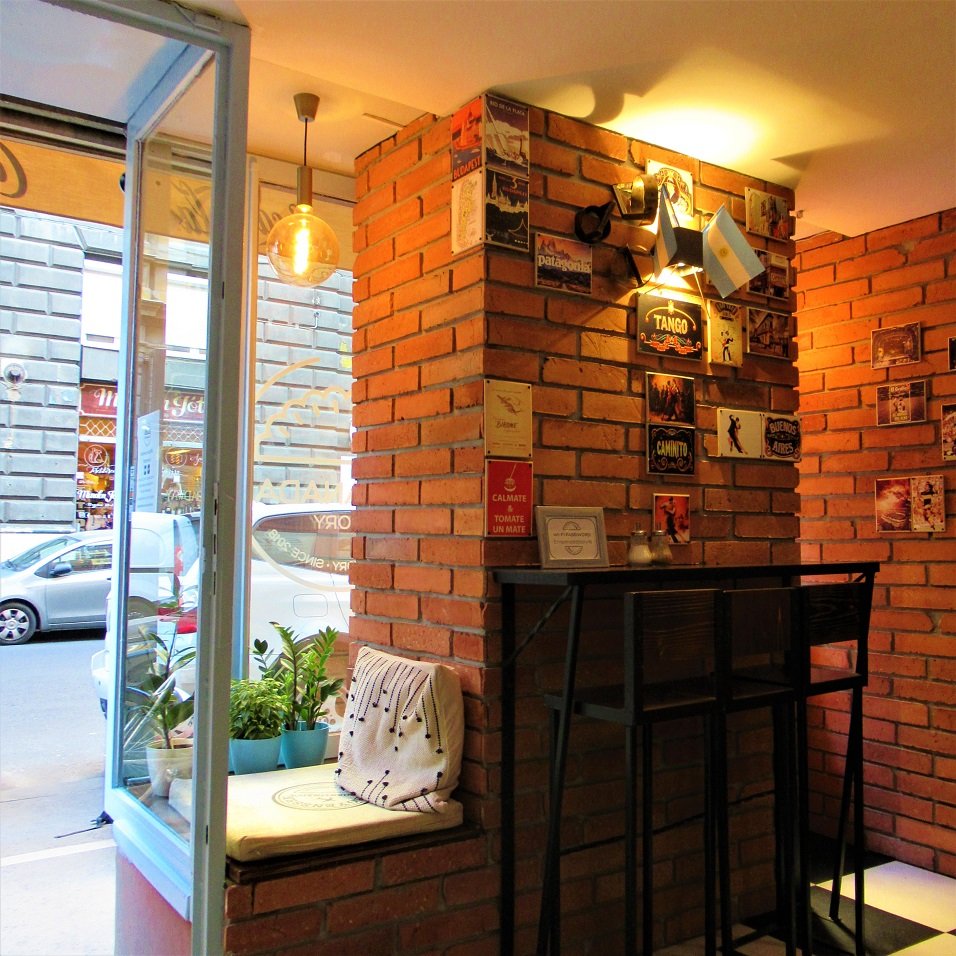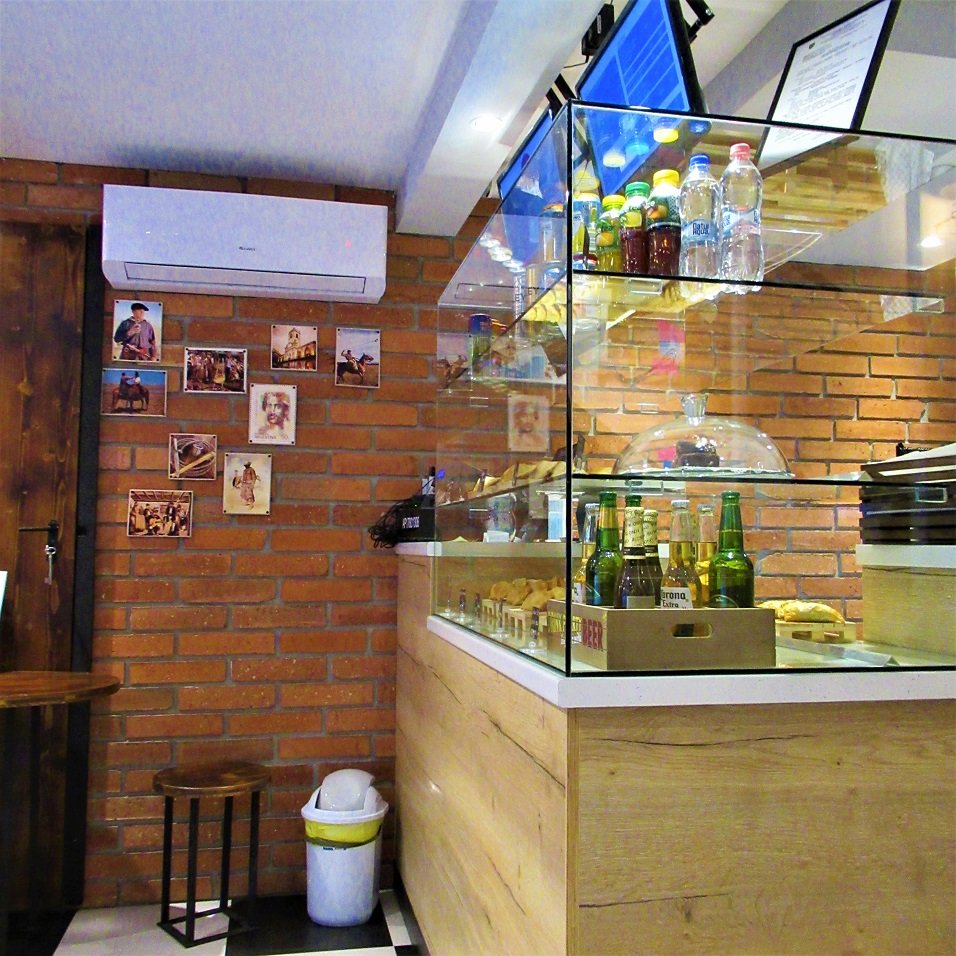 Diego Maradona is framed several times on the walls of the restaurant, as he's one Argentina's most famous football player of all times. I love the total feel of the restaurant, it's small but very cozy and there's some music playing in the background which makes you feel at home.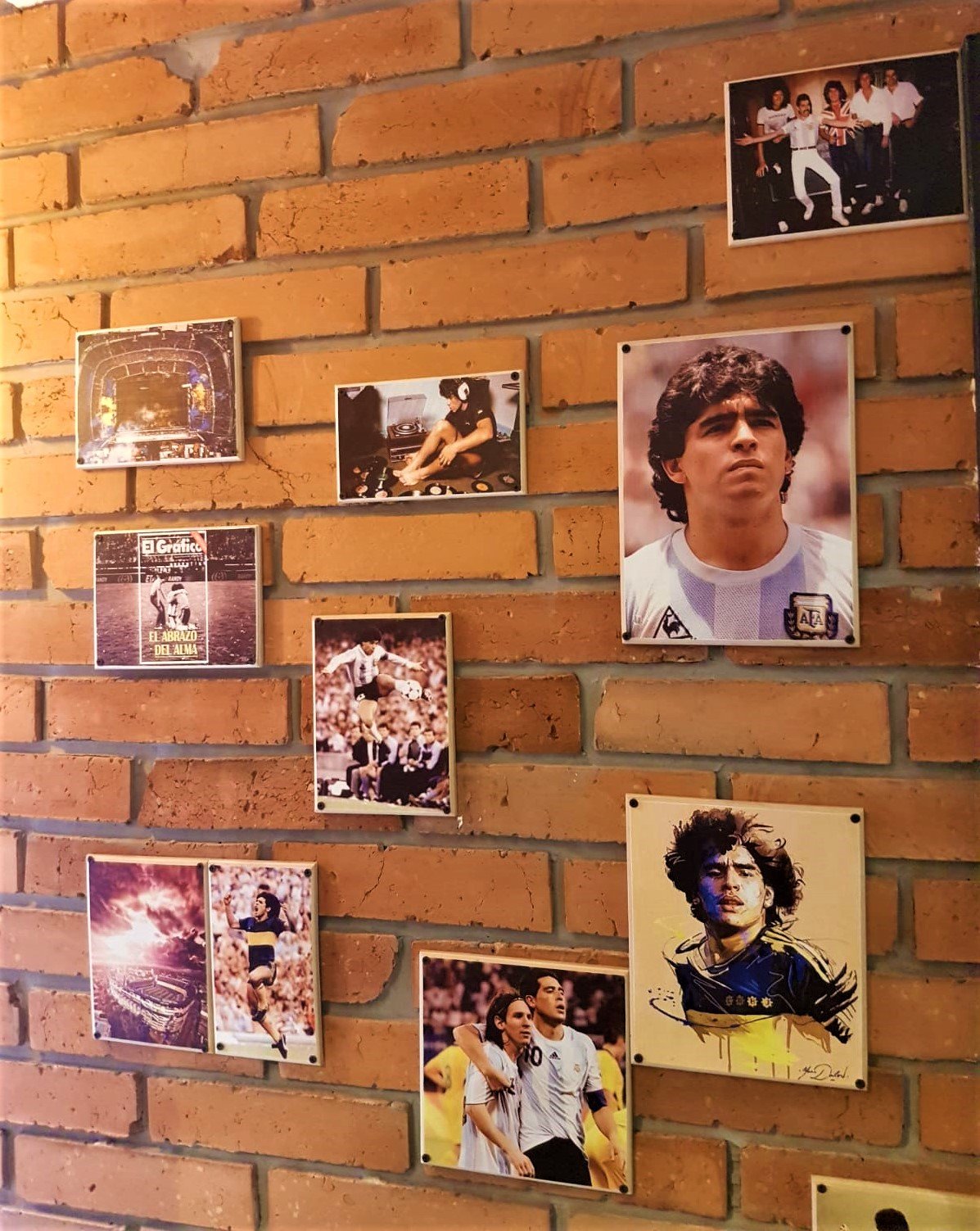 Tasting the empanadas
We received one empanada of each filling to taste them and review them. With the order we received this explanation about the empanada story flavour codes: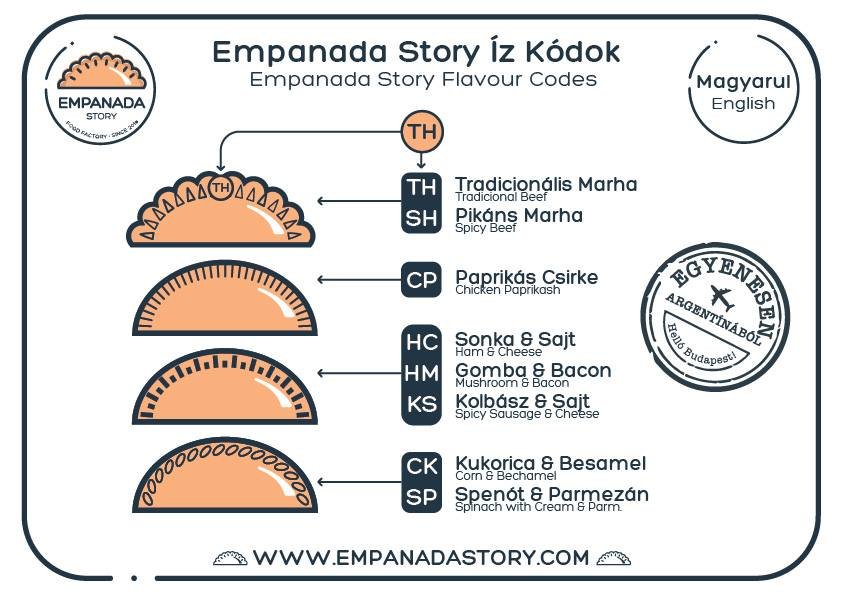 I had no idea that they used this, but I think it's a very smart concept to present your product with flavour codes so customers won't get confused and can always check if they received the right empanada by looking at the code that's pressed into the empanada. The empanada tells a story even before you have tasted it.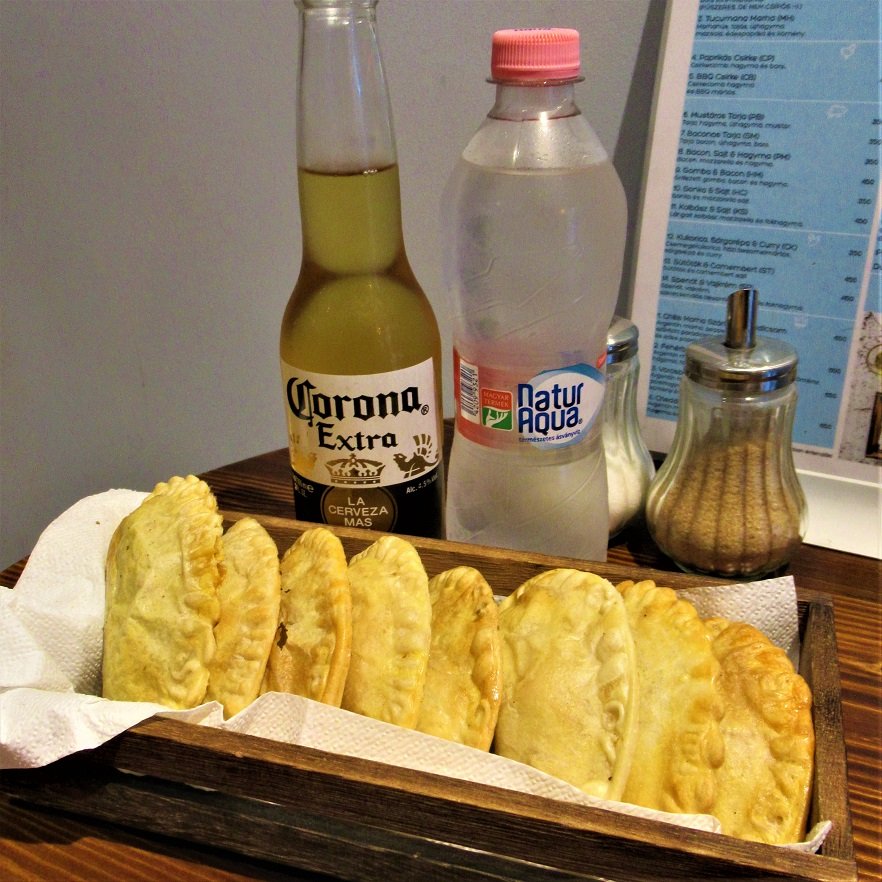 We received one empanada of each flavour, 8 in total. The first one we tasted was the Spicy Beef empanada. We both loved this filing a lot. But we disagreed about the top 2 fillings. This is based on our personal taste, because we both agreed that the fillings are all very tasty, but different and not everyone likes the same ingredients in their empanadas. If you really want to have the full experience of Empanada Story, I'd recommend you to order one of 1 filling to taste them all. Here comes our personal top 3:
Spicy Beef 8.5
Ham & Cheese 8
Spinach with Cream & Parmezan 7.8
Above is my top 3, below you see my boyfriend's top 3:
Chicken Paprika 8.5
Mushroom & Bacon 8
Spicy Beef 7.5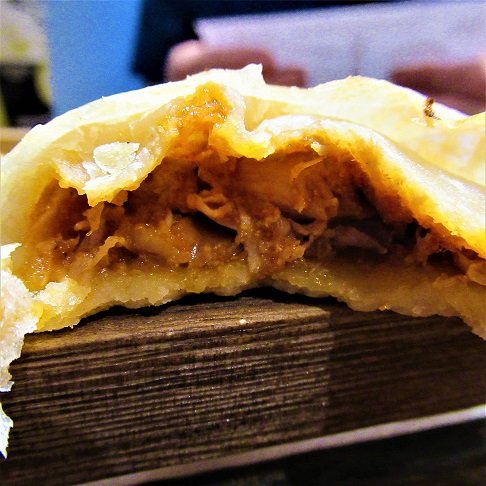 You can order an empanada from 350 to 450 Hungarian Forints, which is about $ 1.20 to $ 1.50 each at the time of this writing. In my opinion this is very affordable, even if you order a couple of them.

Rating
I would highly recommend you to visit Empenada story whenever you're in Budapest. Not only is the cute restaurant worth a visit, but you will be amazed by the taste of these very affordable empanadas.


Restaurant information
Address: Budapest, Nagymező u. 34, 1065
Empenada story is located very close to the Opera, and is only a few minutes walking from Oktogon subway station as well.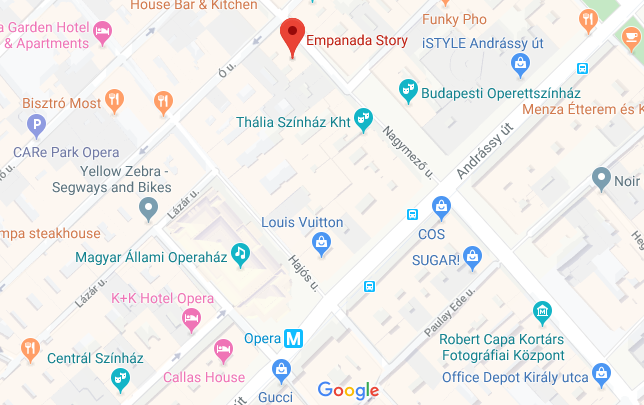 OPENING HOURS
Monday 10:00 am - 10:30 pm
Tuesday 10:00 am - 10:30 pm
Wednesday 10:00 am - 10:30 pm
Thursday 10:00 am - 10:30 pm
Friday 10:00 am - 11:00 pm
Saturday 10:00 am - 11:00 pm
Sunday 10:00 am - 10:30 pm

Disclaimer:
Reviewing this restaurant is done on my initiative with cooperation of the restaurant manager who was kind enough to sponsor the food that was reviewed. Thanks for your hospitality!
Interested in a collaboration for a review about your restaurant in Budapest? Don't hesitate to contact me via e-mail on: contact.world.of.reviews@gmail.com